A combination of modern romance with a fun boho vibe beautifully designed by BELLO AND BLUE EVENTS ensured Rachel & Chris's wedding in Castle Rock, Colorado was one to remember. All the more so because it wasn't until two weeks prior to the event, the couple even knew that's where it would be held! Captured by Missouri wedding photographer MIKE CASSIMATIS this was another truly '2020 wedding' - mere days before walking down the aisle they got the call to say the venue couldn't hold the wedding due to increased Covid restrictions. Thankfully the owners of the original venue just completed building their sister venue, THE OAKS, a few months prior. "Our wedding date just so happened to still be available and because this venue was in a different county, they so graciously allowed us to just swap everything over! Everything turned out absolutely perfect and unless you knew the backstory, it wouldn't have even felt like it wasn't the original plan." Read on to learn more about their day and enjoy the beautiful images by MIKE CASSIMATIS.
HOW DID YOU MEET? Chris and I met at the University of Denver our freshman year of college. We didn't hang out much at all and truthfully, I couldn't stand to be around him. We were (and still are) complete opposites – Chris is very loud and outgoing while I am more reserved and very laid back.
We ended up graduating, going our separate ways, and never thinking we would cross paths again. But after a few years, we reconnected on the dating app, Hinge, and we were inseparable after our first date! I guess it just goes to show that you can't judge a book by its cover!
TELL US ABOUT YOUR PROPOSAL: In June 2018 we took a trip to Punta Mita, Mexico with both sets of our parents. After dinner one night, Chris wanted to go for a walk on the beach. It was cloudy and a little rainy, but I just played along with it. As we were walking, he stopped and got down on one knee and asked me to marry him. He had a photographer hiding in the bushes to capture the moment and take photos afterward. It was absolutely perfect!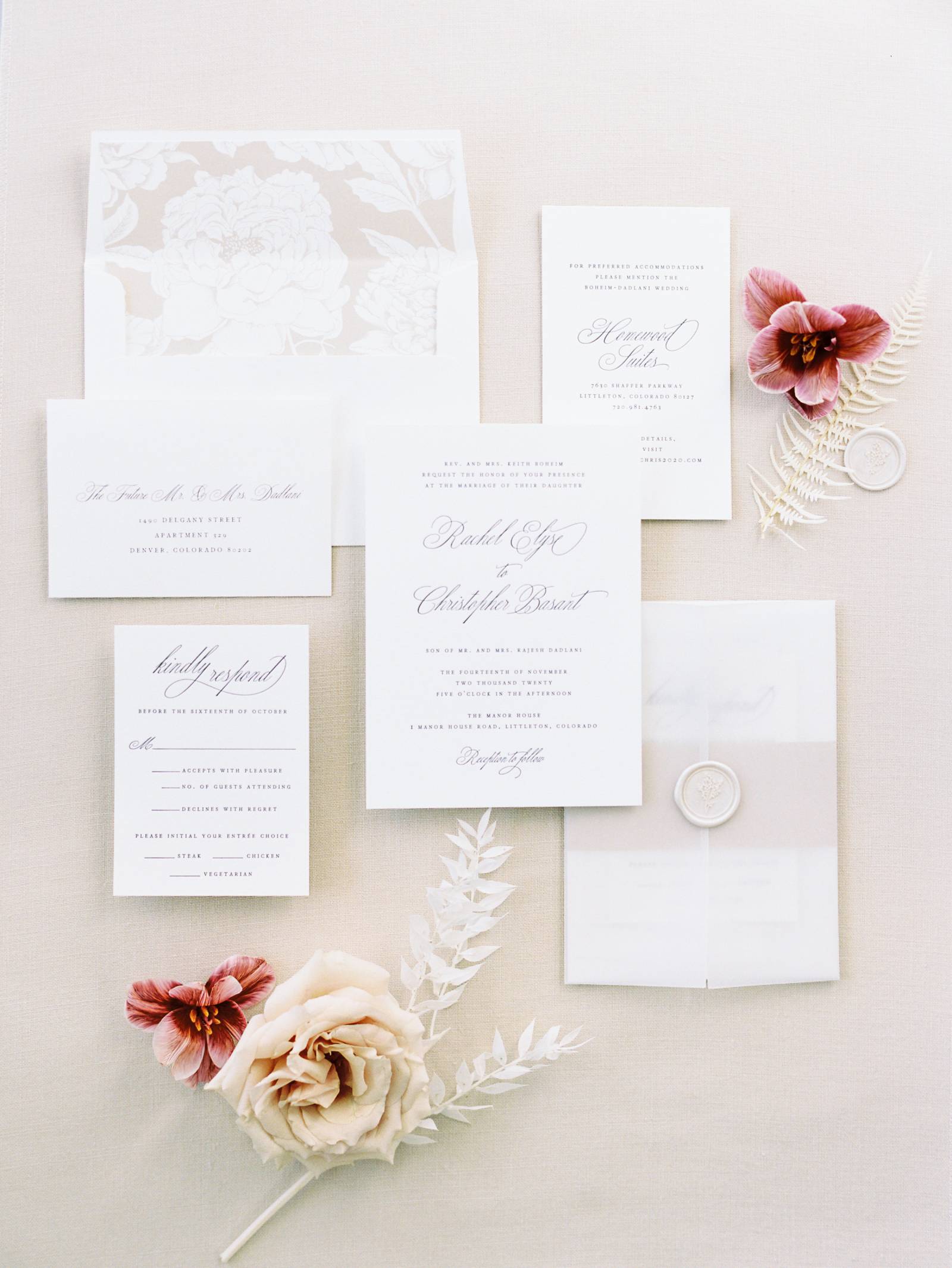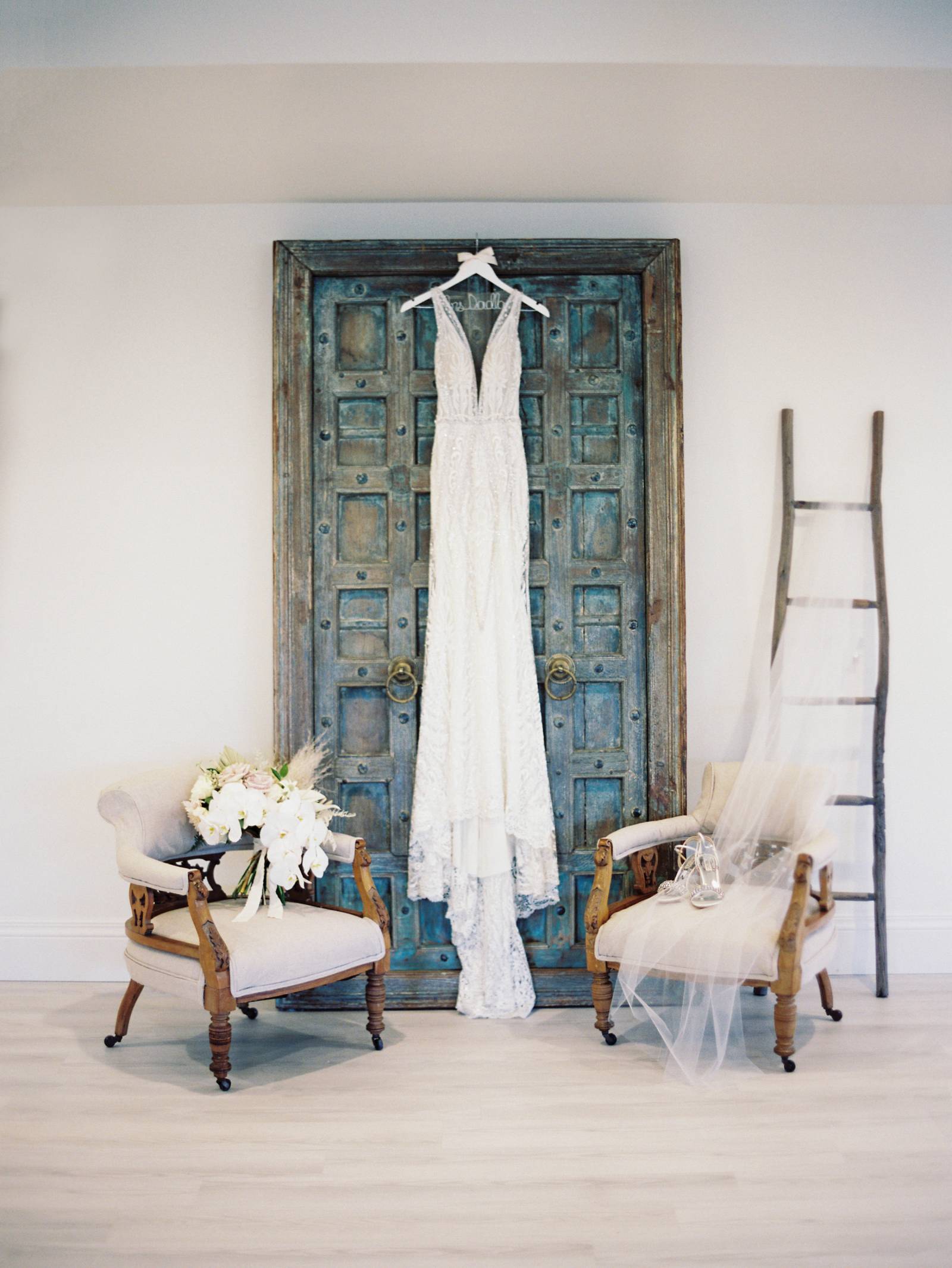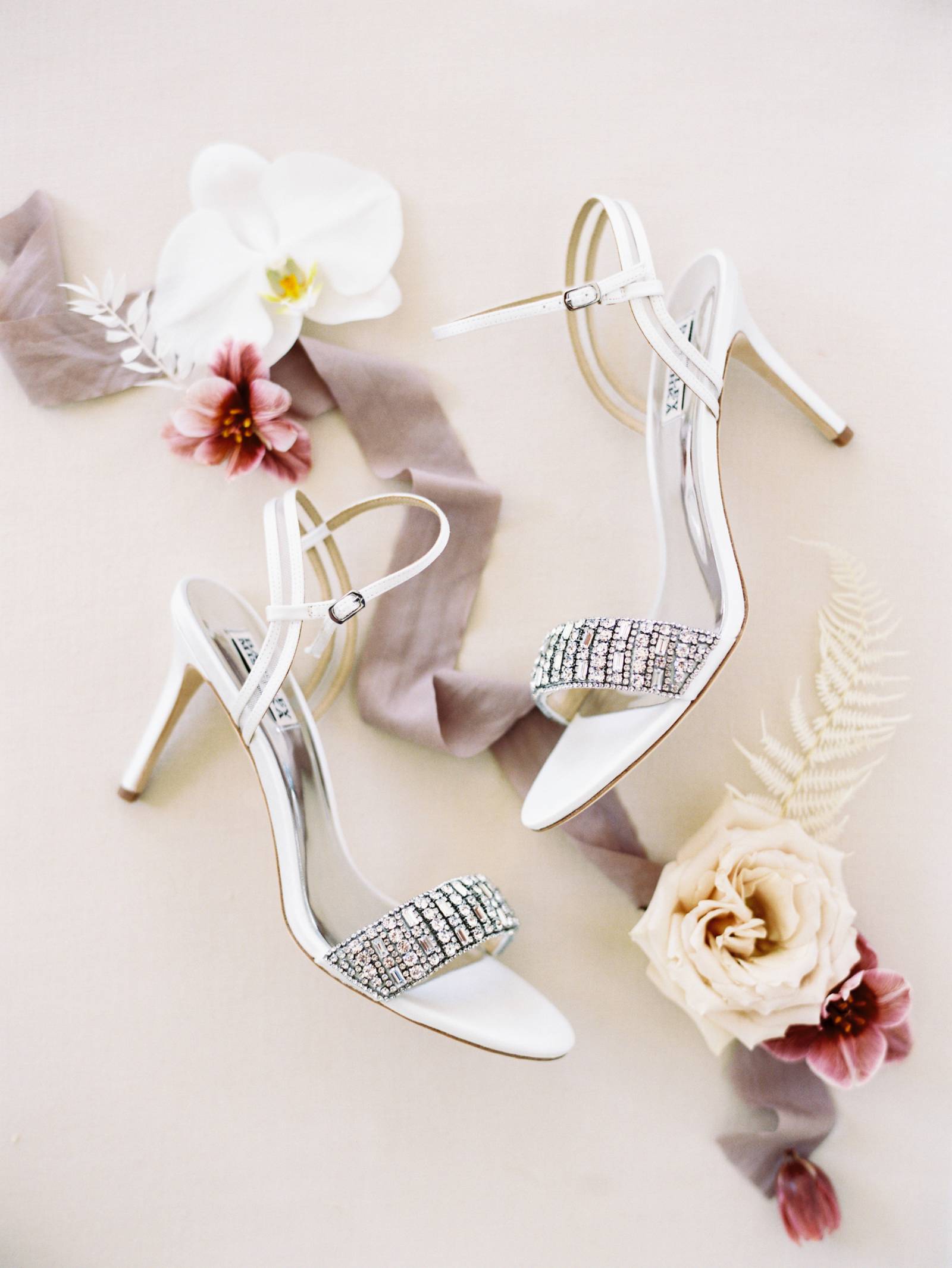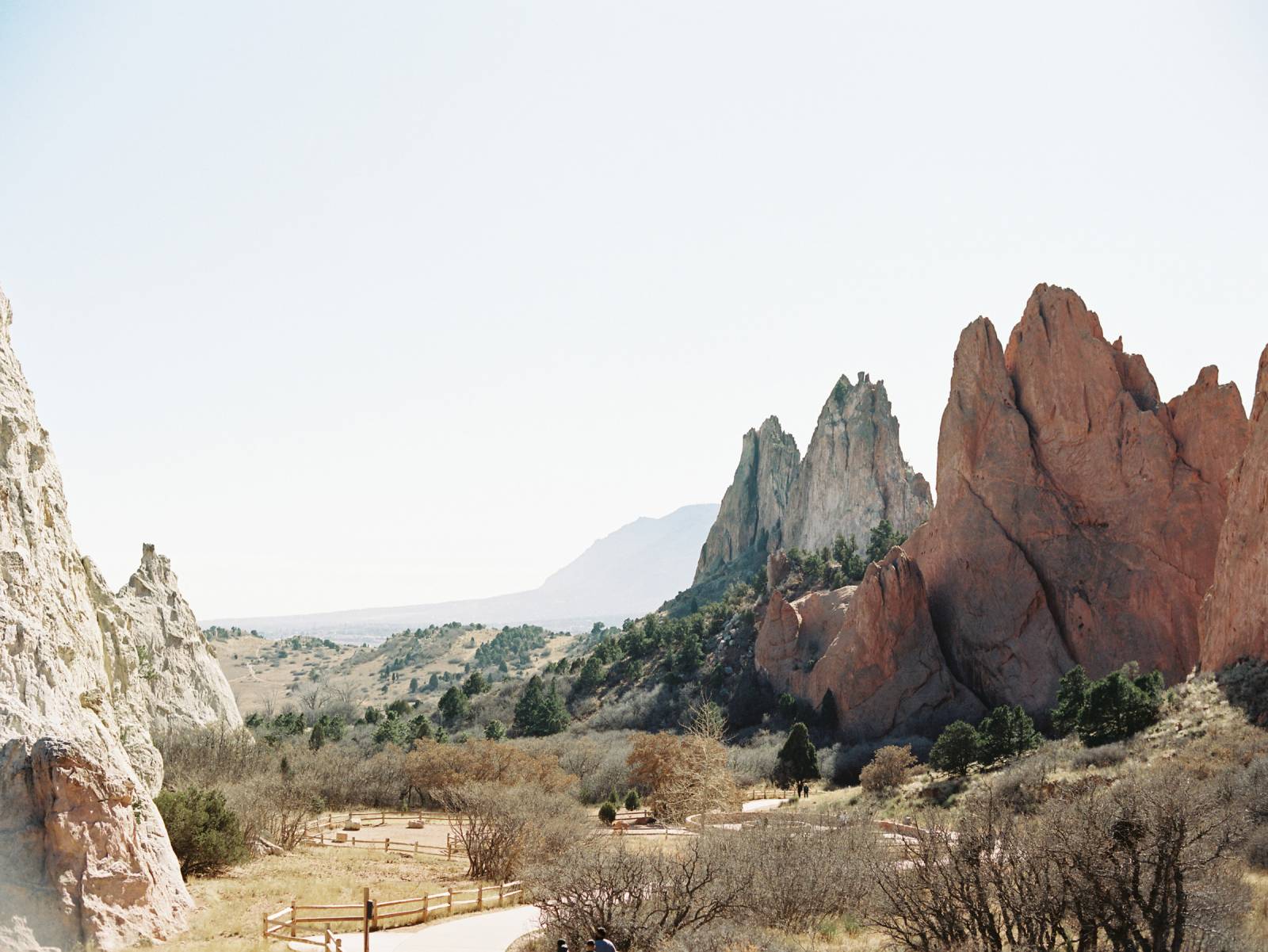 TELL US ABOUT FINDING YOUR WEDDING DRESS: I have always had my eye on the designer Galia Lahav. Her work is just stunning. After I got engaged, my friend and I were looking online and both fell in love with the dress I ultimately ended up choosing. My parents flew into Denver about a month later to try on wedding dresses and once I put that one on, I knew I didn't need to look any further! It was honestly such a quick and easy process – when you know, you know!
DESCRIBE YOUR WEDDING FLOWERS: I wanted orchids to be the main flower carried throughout the design. They were complimented by roses, lots of greenery, and pampas grass. Every flower stayed a neutral colour scheme of white, nude, and blush.

FAVOURITE DETAIL OF THE DAY: I was so in love with the marble coasters that we had as place settings at the reception tables. They had each guest's name etched in gold calligraphy and really helped to tie everything together. Plus, it served as a fun and personalised gift for everyone to take home!
WHAT ADVICE WOULD YOU GIVE OUT TO A COUPLE PLANNING THEIR WEDDING? Believe it or not, planning and having a wedding in 2020 was truly one of the best things that could have happened to me. It taught me to stay positive and to just go with the flow – something that I would encourage every bride to keep in mind and try to practice. Things go wrong, things don't go as planned, and it is so easy to get caught up in the little details that you can miss out on enjoying the process and what your wedding day is truly about. At the end of the day, everything will always end up being perfect because you get to marry the love of your life – and that is what matters most!
MOST MEMORABLE MOMENT? When Chris and I were driving off to our hotel in our vintage Rolls Royce getaway car (a dream!) I remember we both looked at each other and said "We did it" followed by Chris saying "I am so happy". It seems so little but given all the twists and turns our wedding took and truly not knowing if we were even going to be able to have it until the day of due to Covid, it is something that will stick in my mind forever.
TELL US A LITTLE ABOUT YOUR HONEYMOON: We are going on an African Safari! Well…hopefully! We planned our honeymoon to be in September 2021 as we thought we'd have a better chance at a "normal" honeymoon by then. If all goes as planned, we will be spending 12 days throughout Cape Town, the wine lands of South Africa, and two different safari camps. We can't wait!
IS THERE ANYTHING YOU WOULD CHANGE OR DO DIFFERENTLY? I wouldn't change a thing. Did our wedding go as we had originally envisioned it before 2020? Absolutely not. That would be the understatement of the year. But it was our perfectly, imperfect day and it completes our love story – I wouldn't have it any other way.
A huge thank you to Missouri wedding photographer MIKE CASSIMATIS for sharing this beautiful wedding with us and showcasing such beautiful celebration! Mike is a fine art wedding photographer based in the Midwest with a passion for medium format film. His lighthearted approach and calm demeanour puts couples at ease in front of the camera, allowing their true personalities and emotions to shine through in his photographs. With a sentimental heart and a keen eye, he focuses on capturing luminous images that are genuine, romantic, and timeless. You can head over to his profile to view more of his work and see more incredible weddings and editorials he has photographed and you should definitely check out this Modern romantic wedding at Sunflower Hill Farm in Missouri.