Inspired by the beauty and timelessness of Old World elegance, designers PROVIDENCE AND PLANNING searched for a venue that would portray the charm of the European countryside and found ALLEGRETTO VINEYARDS in Paso Robles. Captured by California wedding photographer ETCETERA PHOTO the creative team made the most of the picturesque grounds and added in elements that would complement the existing details. California wedding florist JOVIAL FLORAL CO. foraged from the local surroundings and created some beautiful arrangements for the aisle set up and installed a vine that reached organically over the doorway.
Photographer Brian tells us, "We wanted to portray a timeless and graceful feel by bringing together the elegance of Old World and European beauty. SHOP GOSSAMER'S vintage gowns were the perfect addition to achieve this, along with the invitations and calligraphy goods that RIDGELY CALLIGRAPHY provided. KOHNUR BEAUTY provided the perfect natural hair and make-up that highlighted our bride Sara's features with a romantic and loose up-do. Our dapper groom wore a sleek black tux with a black satin bow tie by FRIAR TUX. JOVIAL FLORAL CO arranged gorgeous lush blooms that adorned the ceremony at the Abbey, as well the alfresco dining table that had the most perfect frame of the beautiful ALLEGRETTO building. The florals were inspired by fine art landscape paintings of spring gardens composed of soft ivory tones, with pops of blush and yellows. Arrangements featured delicate vines and plenty of dainty, dancing florals in stone urns embodying Italian courtyard inspiration. PROVIDENCE AND PLANNING chose natural coloured table linen from LA TAVOLA LINEN which complemented well with the dusty yellow napkins. She chose tabletop ware that blended all together with the beautiful surrounding environment. We concluded our Old World wedding inspired styled shoot with portraits of our bride to resemble the oil paintings of past eras. We chose a black background because we wanted it to feel like a quiet and intimate setting where it draws exclusive attention on just our bride."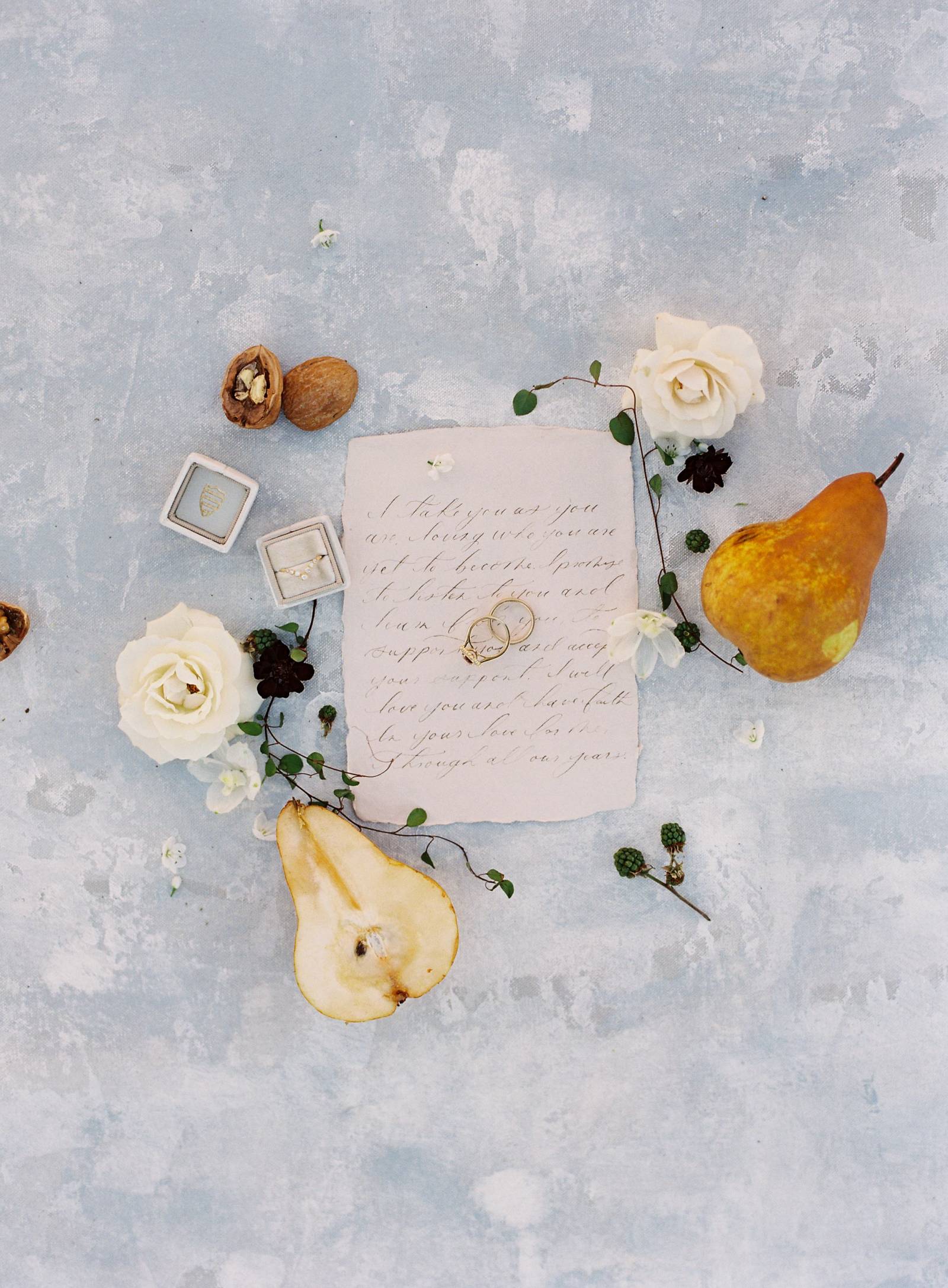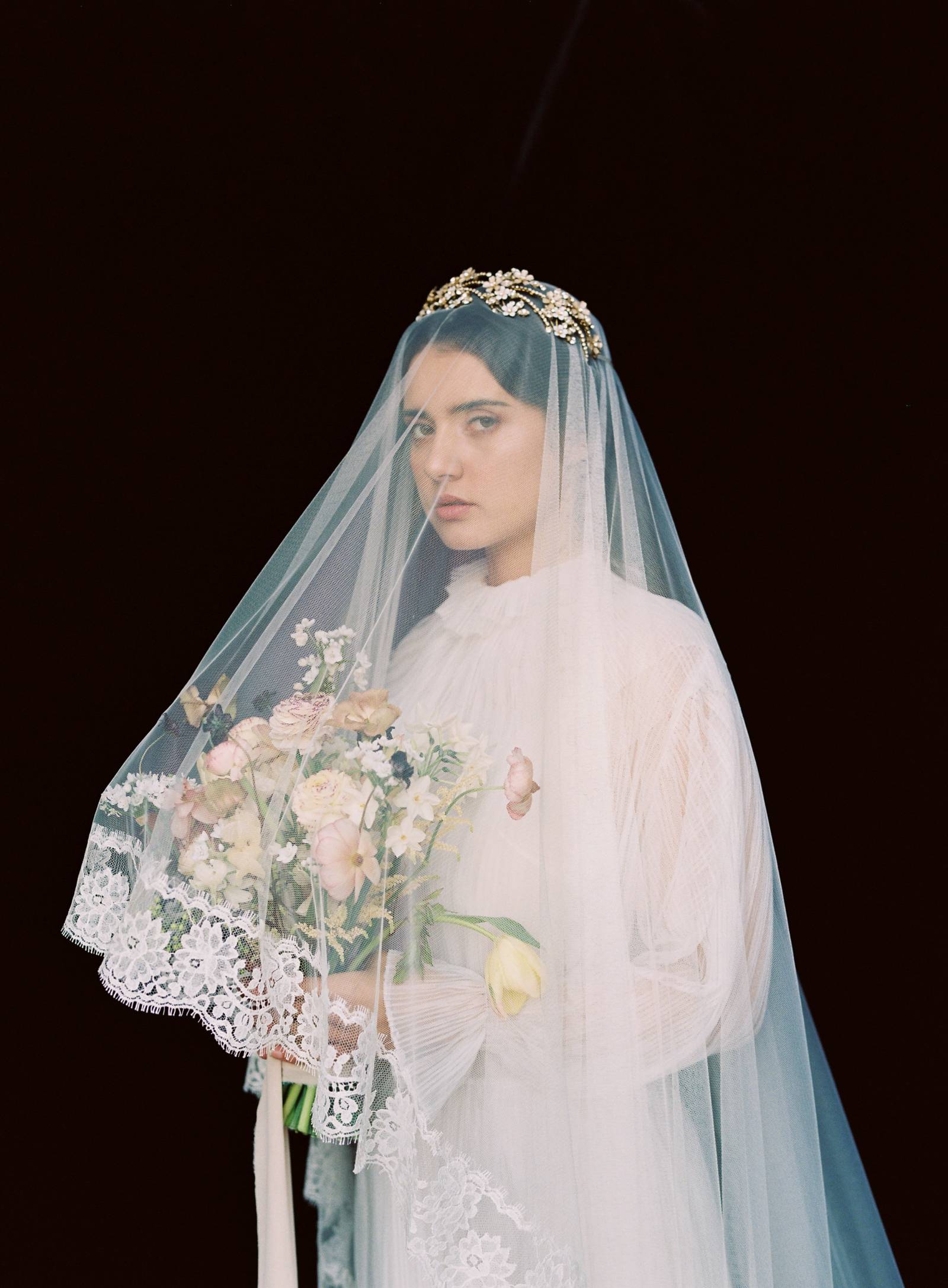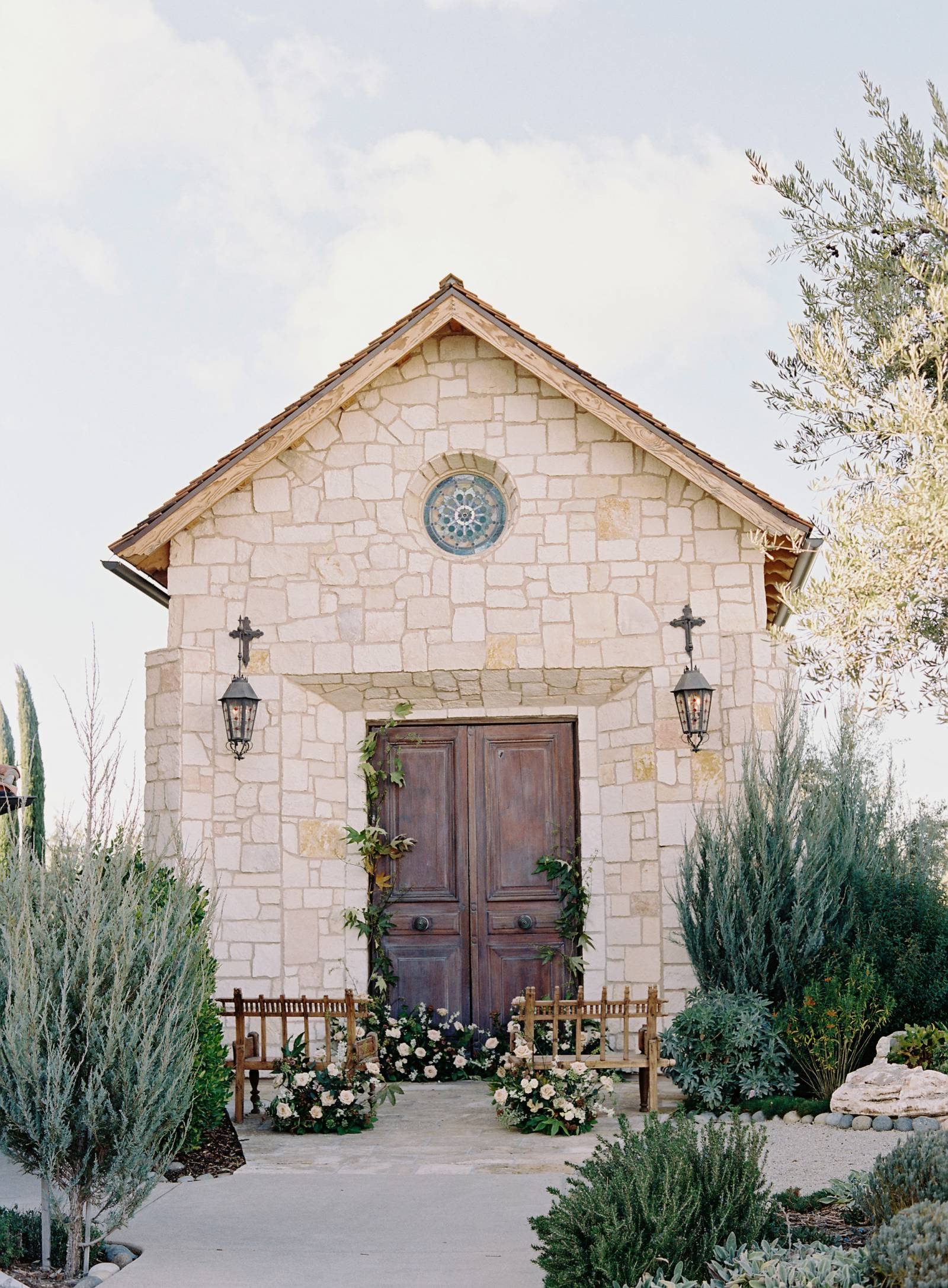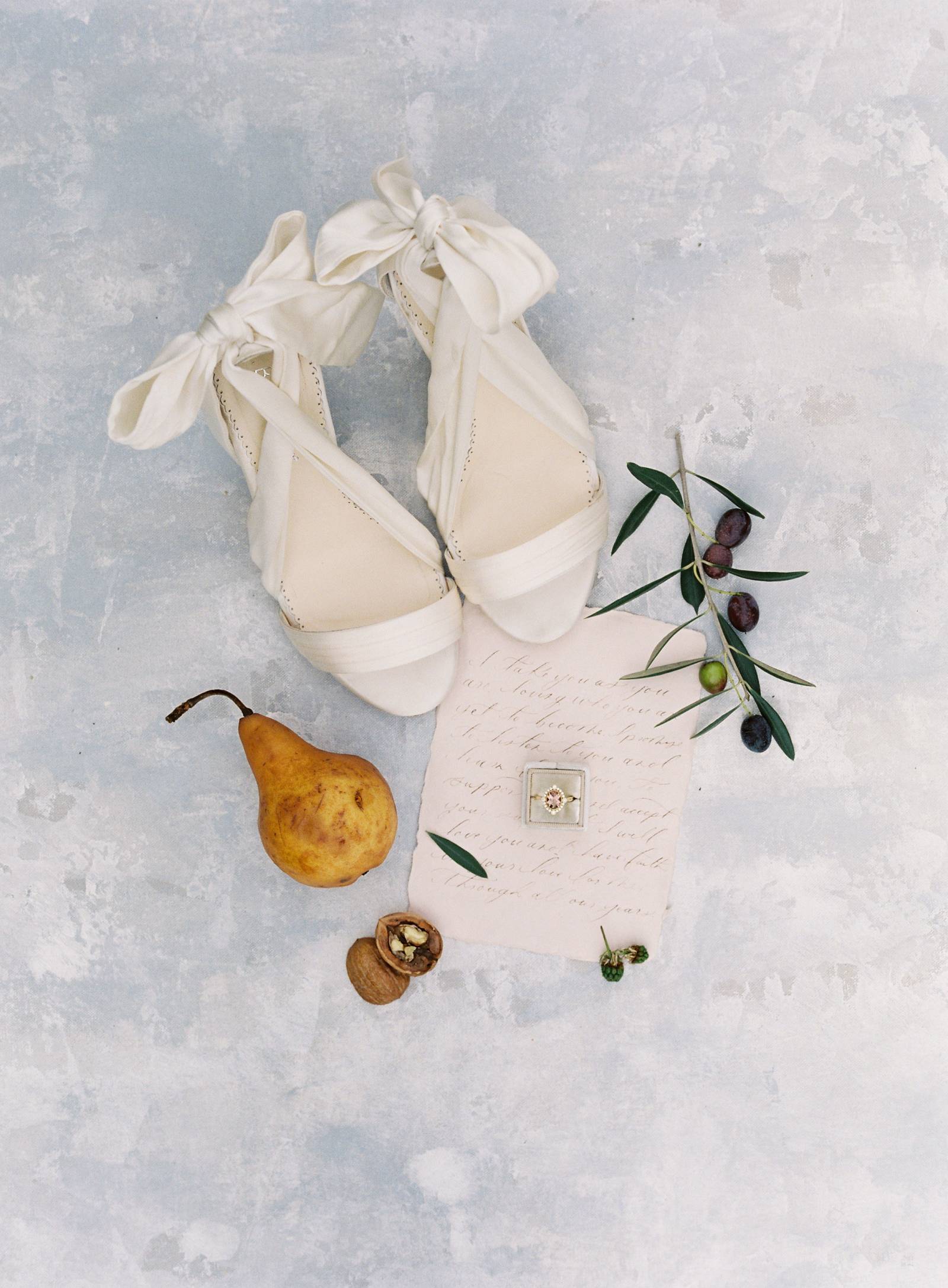 A huge thank you to California wedding photographer ETCETERA PHOTO for sharing this truly stunning inspiration with us. Brian's approach is to make each client feel relaxed throughout their wedding day and subtly draw out emotions to create a natural and romantic frame to be cherished for a lifetime. "When I fully committed to shooting weddings, it was with the purpose to capture raw and timeless moments." If you're a California bride, be sure to check out more of ETCETERA PHOTO'S work here.
Southern California wedding florist JOVIAL FLORAL CO. has a vision of creating unique, beautiful, and custom happy moments whether that be weddings, birthdays, intimate gatherings, or corporate events. Specialising in garden style floral design, they use unique, luxe blooms to create lush designs and carefully curate votives, vessels, ribbons, and other details to refine the overall design style of each individual project or couple. Based in Orange County, California, owner Sally serves all of Southern California with availability to travel for destination weddings and events. Check out her portfolio here.