The city known for love. For romance. For intimacy. And for passion. A city they intended to visit, to stroll down the promenade in, to kiss under the twinkling lights celebrating their love. And that's exactly what they wanted for their elopement, the moment they became husband and wife, to represent - romance and glamour. When it couldn't take place in the true city of love, they decided to make their town the perfect stand in. A romantic Parisian-inspired elopement at VILLA MONTALVO, a European-inspired venue nestled in the Saratoga Hills, was the perfect way to honour becoming husband and wife.
Captured by ASH BAUMGARTNER, a colour palette of soft blues and pinks paired with apricot and matte gold metallic was carried throughout the design as a nod to French aesthetics, but with a pop of unexpected colour. A mix of dried apricot bougainvillea, blush and ivory Japanese garden roses and delicate hydrangea and tweedia from Northern California wedding florist LE BLOOMERIE made for an exquisite lush bouquet finished in fine silk ribbon from Amore Society. This aesthetic was carried throughout their special day to imitate the beauty and romance of France.
Before the intimate ceremony moments they both anticipated, the bride and groom visited the fountain, hidden among Villa Montalvo's beautiful architecture and surrounded by candles and floating floral clouds. There they exchanged vows, love letters that were presented in both French and English to give homage to the romantic day they would have experienced in Paris. From smiles to tears, it was the most intimate and romantic moment possible.
For the ceremony, a climbing floral installation at the iconic Love Temple was designed to complement and not compete with the grandeur and beauty of Montalvo's intimate gardens. As Angelica moved down the long path to the altar, instead of views of the Eiffel Tower, she saw her future husband, Matt—a sight that she would choose time and time again. Her best friend. Her love. Her amour. The two became husband and wife.
To celebrate, an intimate champagne fountain overflowing with florals allowed our couple a place to cheer and enjoy a glass of bubbly together on the veranda of the historic VILLA MONTALVO.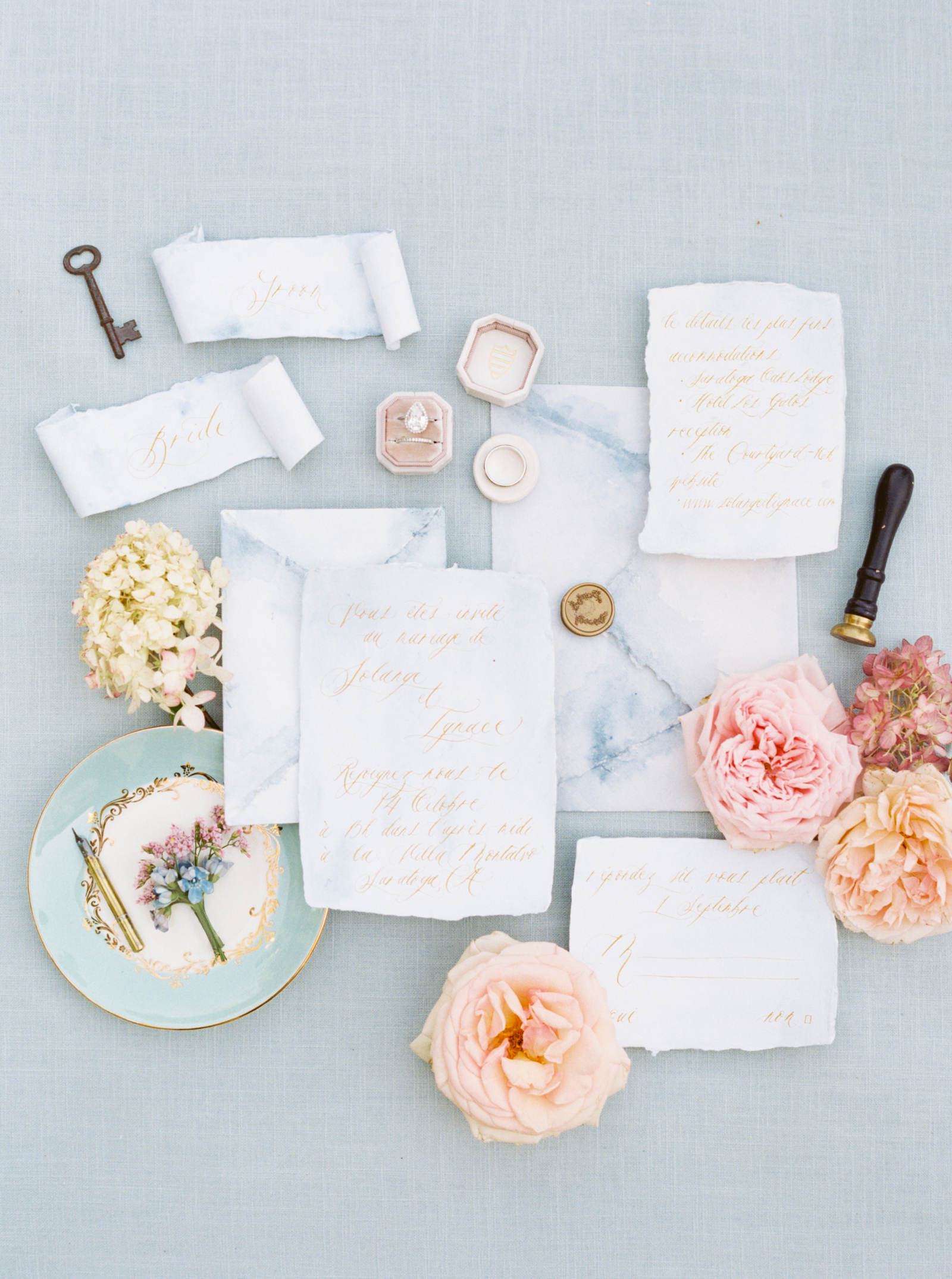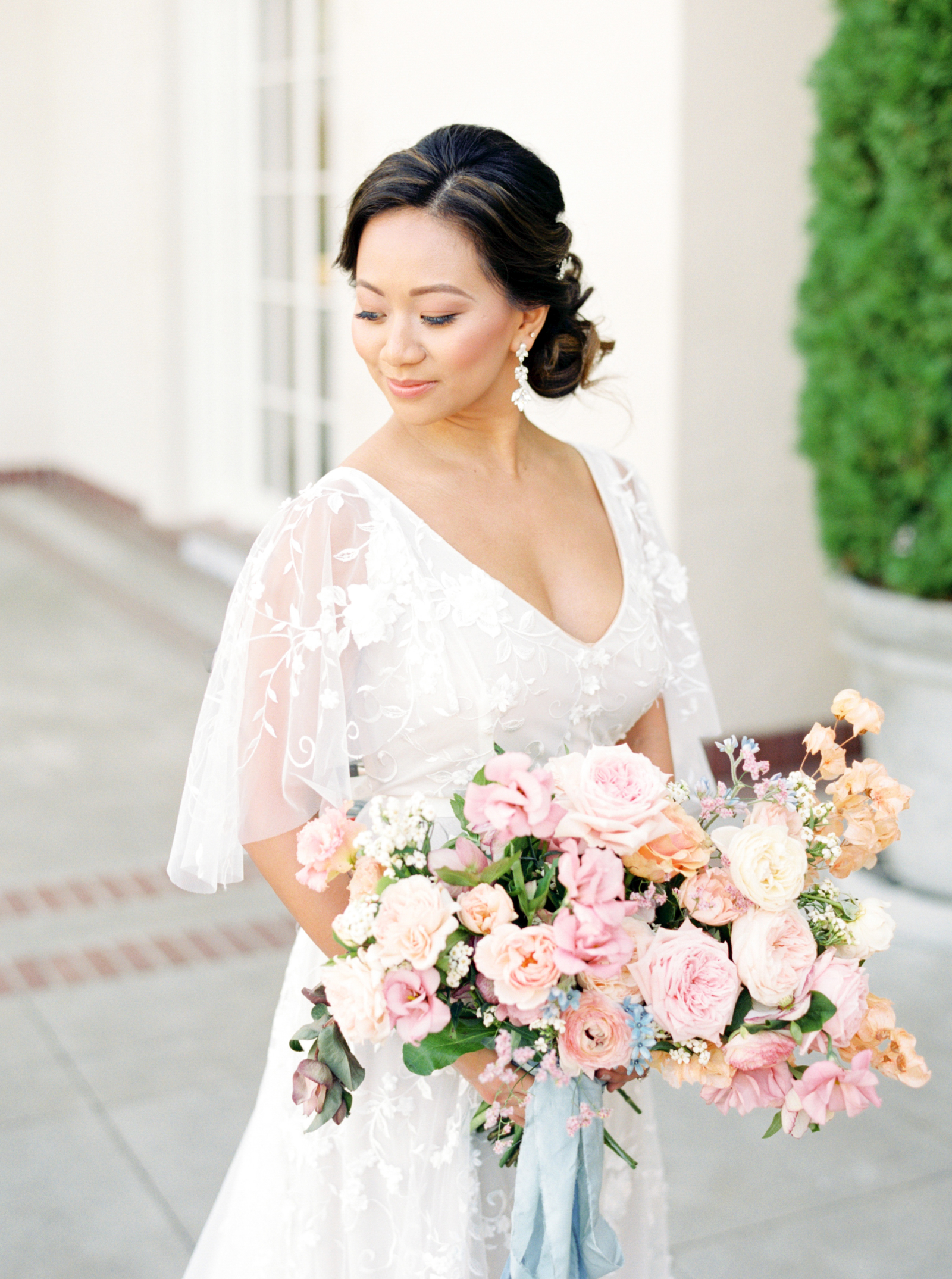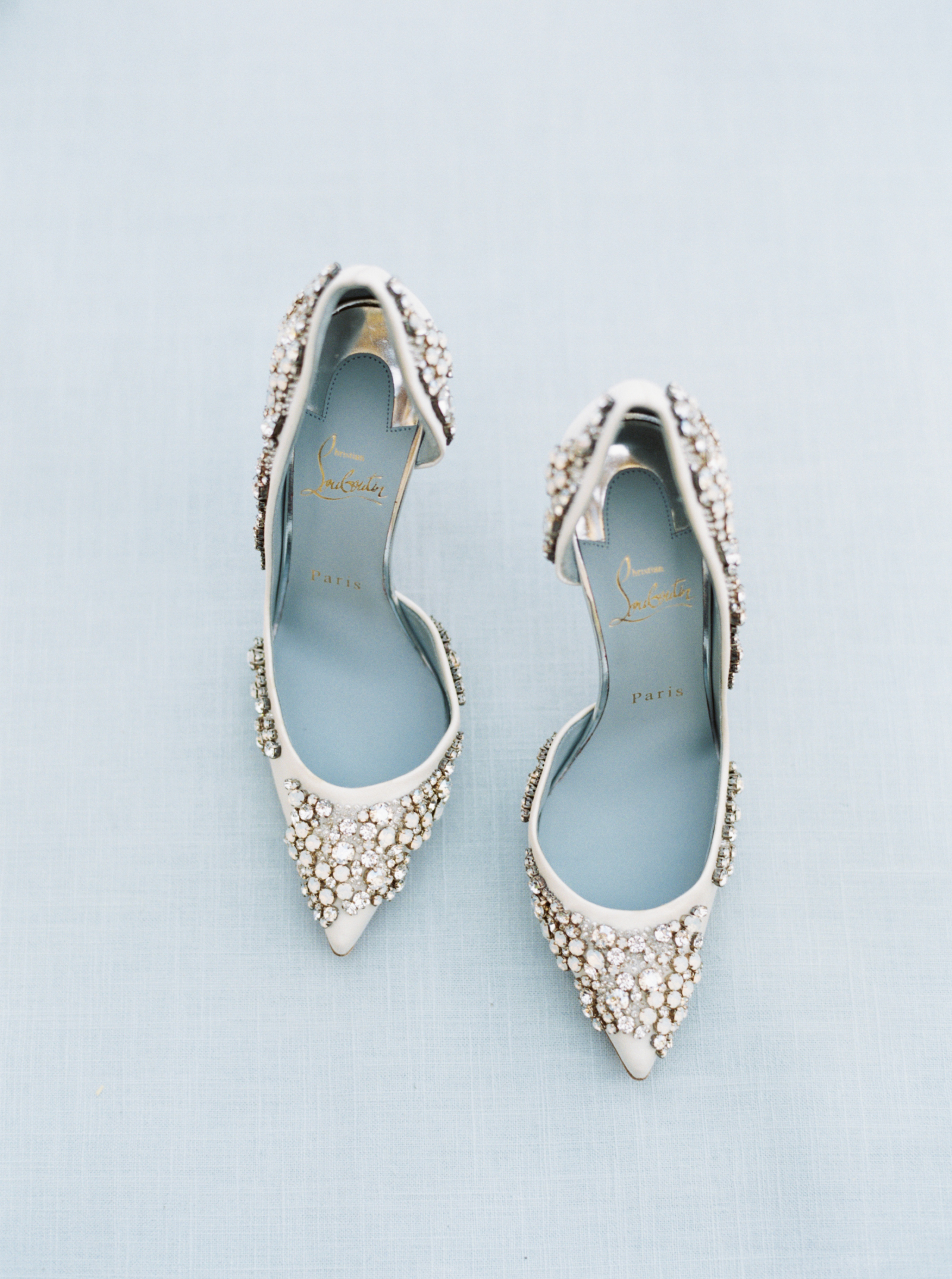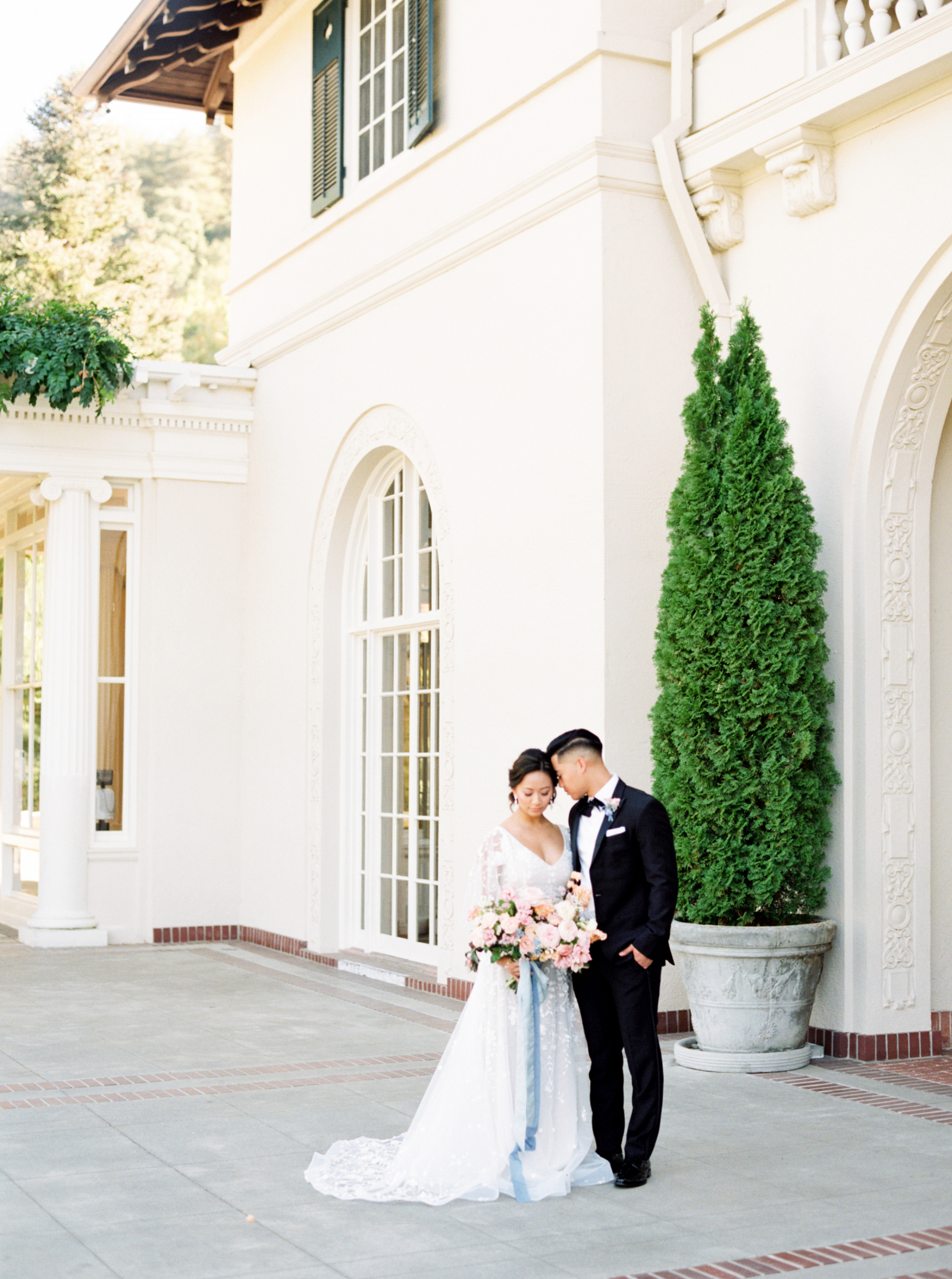 Our couple had their first meal at a sweetheart table covered in a sumptuous velvet tablecloth from BBJ Linen and flanked in antique brass candelabras and completed with French provincial velvet chairs from Lux Event Rentals and Design. Their personal vows were elegantly transcribed by The Ayla View onto linen which was embellished with greenery and displayed behind our couple, as a testament to their commitment and uncompromising love for one another. A tiered cheese tower (or "cheese cake") from Honey and Brie featuring imported French goat and brie cheeses was accented with fresh fruit. There was no shortage of sweet and savoury on their special day.
For dessert, Palette Cakes designed a delicate bas-relief two-tiered cake with pearl accents and handmade sugar roses and foliage, which consisted of vanilla swiss meringue paired with an apricot preserve filled almond cake. A slice of cake before a quick first dance along the garden's iconic views to end their evening.
Their classic French-inspired elopement day was complete with romantic and elegant looks for Angelica and Matt. Angelica with a classic up-do and romantic elegant makeup palette by CAMILLE GOLDSTON complemented her flowing ANNA CAMPBELL bridal gown from LA SOIE BRIDAL. A glamorous pair of Loubotins completed the look that every bride would swoon over. Matt, looking dapper in his black tux and floral boutonniere was ready to sweep up his bride and finally marry her.
To culminate the perfect romantic day, a classic 1963 Porsche 356 lush with florals awaited our couple as they drove off into the sunset.
A huge thank you to Northern California wedding florist LE BLOOMERIE for sharing this delightful editorial with us. Owner Melissa believes that flowers can set the mood for any occasions and can engage the senses in a way no other species does telling us, "I enjoy the beauty of the rose as it opens, its ruffled petals, symmetry and asymmetry, its clean, earthy, fruity fragrance, and the beautiful colour changes as it opens and ages. I truly believe that every flower has a unique meaning and when put together with other blooms can tell a unique story about you and your event." Head over to her portfolio to see more of her work.