This European wedding inspiration by Portuguese wedding photographers PASSIONATE is as timeless as it is elegant. Planned & styled by SPLENDIDA WEDDINGS they've told the story of the shoot so well that I'm going to hand you straight over to them!
"The sheerest light enters the room and touches the bride's face welcoming her to a wedding morning. The smell of fresh flowers fills the air. From afar she hears the tones that come from the piano downstairs. Dressed in soft silk she enjoys Portuguese poetry, revealing the magic of true tenderness. The shimmering handwriting in gold ink on fine-cotton paper brings out the mesmerising simplicity of this truly, one of a kind, wedding stationery.

She is surrounded by years of tradition, family history, love stories and textures that truly reflect her personality and dream day vision. She is getting married to the person that makes her feel free, appreciated with all her true inner wisdom and her unique being. Her delicacy and elegance gently come alive, bringing out a love story soon to be revealed. All the bridal accessories are authentic and handmade, starting with the ring box made of the most exquisite velvet, to the ring itself with its unique shape, designed for brides who enjoy a simple but elegant style.


The two-piece tailor-made wedding dress is awaiting there to accent her uniqueness with the finest laces, and it is set to emphasise all romantic senses and to make her feel distinctive in every moment of her wedding day. Hair and make-up are graceful and highlight her true natural beauty. She moves elegantly, enjoys every second of being styled and prepares for the walk of her life! she is ready, elegant and astounding. The Bridal bouquet by FLOW is extraordinary and the wedding cake by MIGALHA DOCE inspires modesty thru looks and lusciousness thru taste.

Wondering how the dining experience is set up, She glances at the table and contemplates the beige classical French rounded chairs, the silky fabric and fine tablecloth, the blooming flowers and green foliage, the golden accent elements from the finest Portuguese china and stemware.

All the details placed are a reflection of her spontaneous nature, determined personality, finest taste and appreciation of the artwork. Hundreds of years of art and handmade goods in one place. Every detail is carefully curated to demonstrate?the passion of love. And the final moment before going down the aisle has come."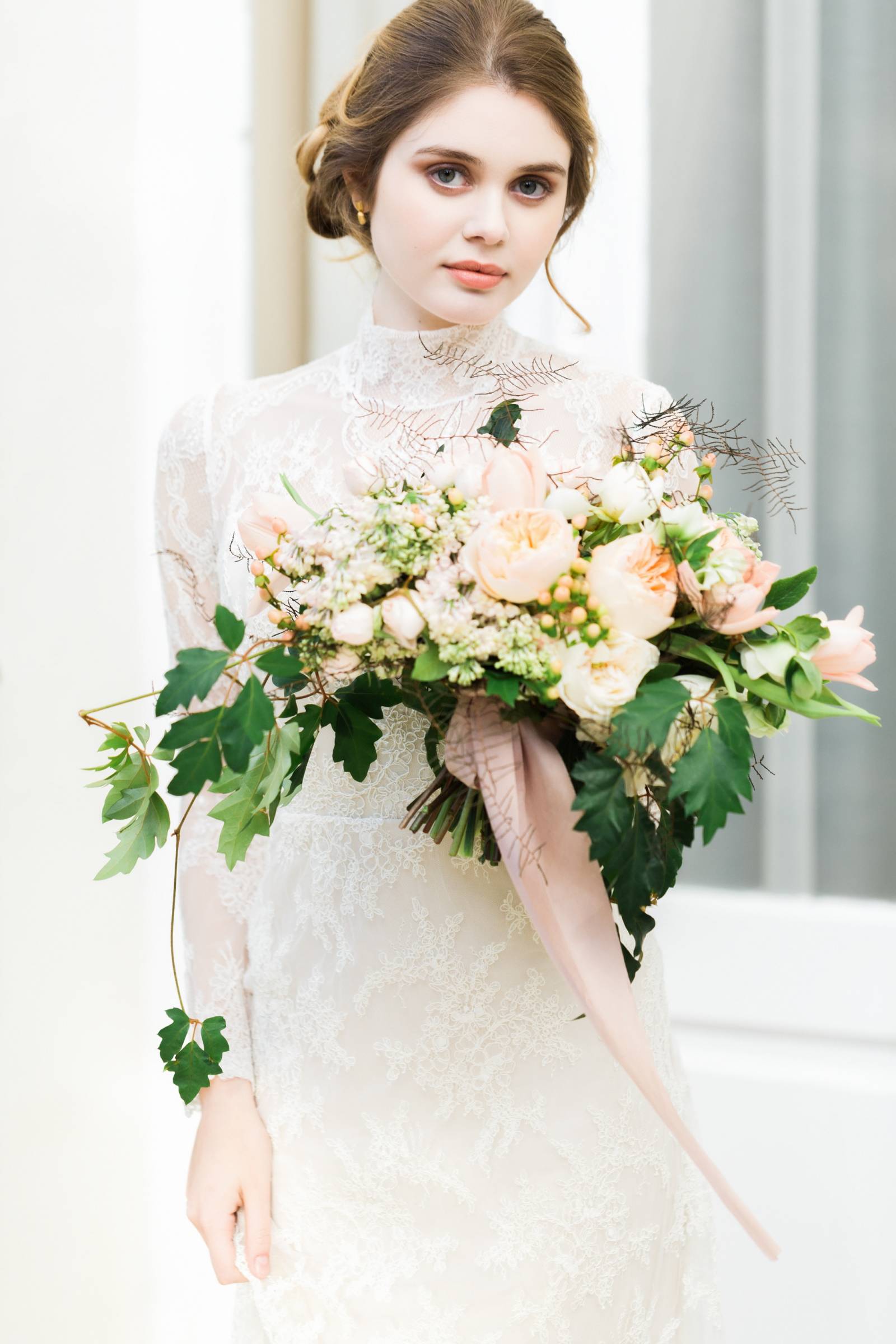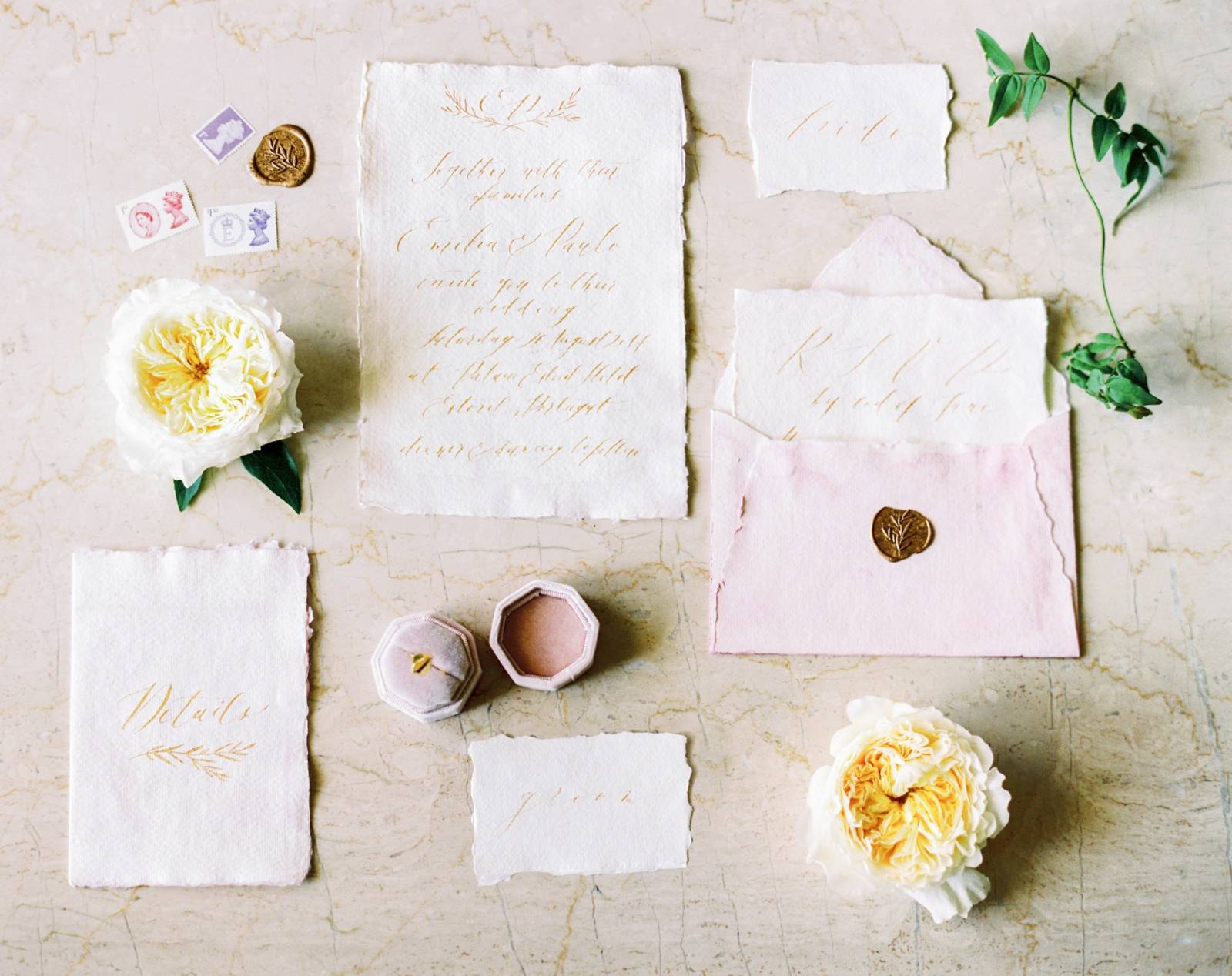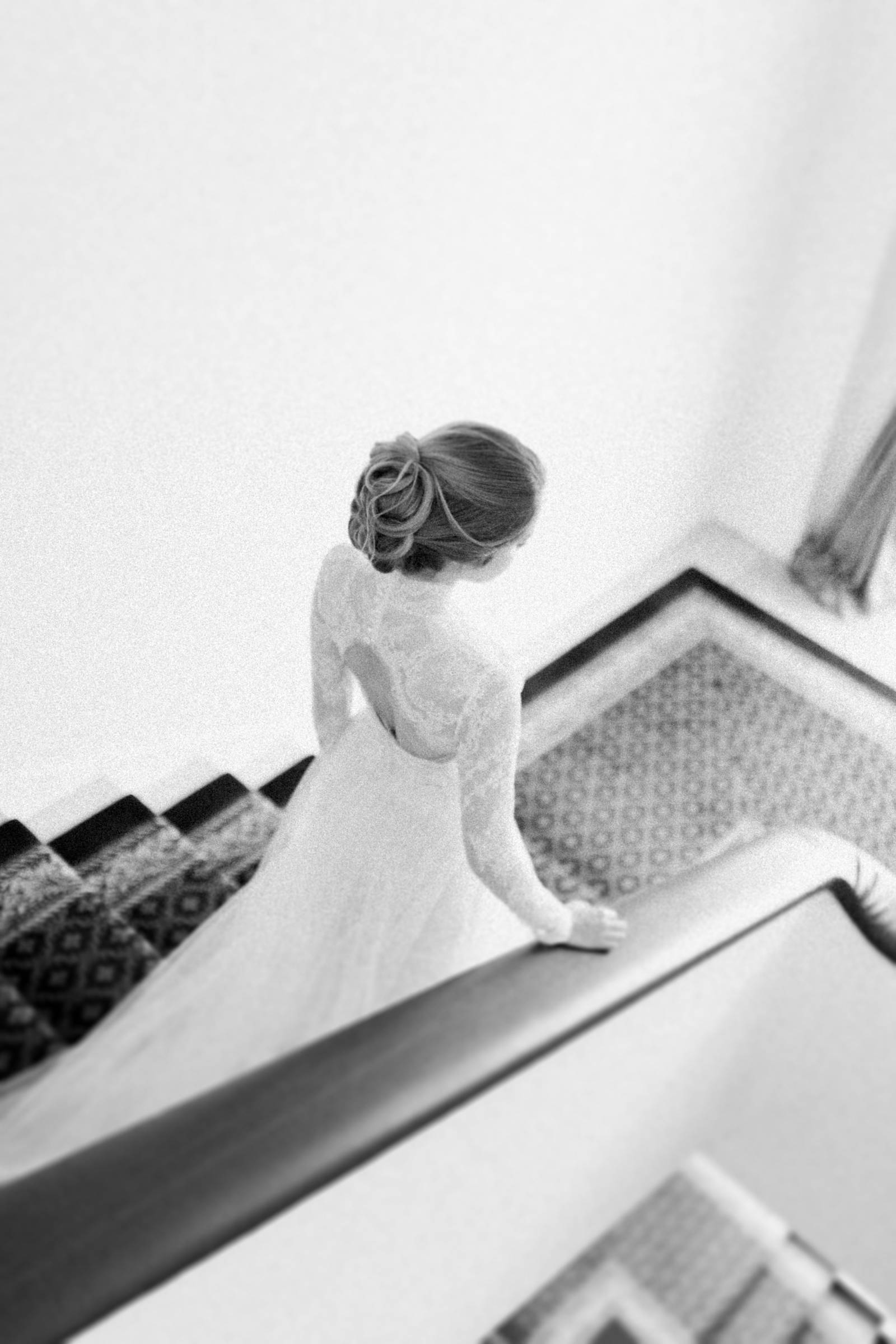 A huge thank-you to Portuguese wedding photographers PASSIONATE for sharing this gorgeous inspiration with us today. Passionate are dedicated to wedding and editorial photography in the most elegant way. "As artists we have a personal and unique vision about each and every single detail, that complements our work as a whole. Our wedding photography is elegant, timeless and genuine." PASSIONATE are based in the beautiful Algarve, Portugal but travel throughout Europe. Be sure to check out more of PASSIONATE'S work in our vendor guide.