Take me to Provence! Always delightful, always charming! This stunning shoot by Provence wedding photographer JEREMIE HKB from his own workshop, is the epitome of French romance. Captured at BASTIDE DU ROY in Antibes, near Cannes, this reception area is one of the places steeped in history on the French Riviera. Built at the end of the 16th century, it was the King of France Henri IV who received the Bastide as a wedding gift in 1608.
With planning by M AGENCY WEDDING the creative team were inspired by the intimacy and serenity of a secret Roman garden. "We wanted to play on audacity both in colours and in styling. In the French garden, the table featuring voluminous flowers by LE BLONDE ET LE BARBU, is steeped in history with its crockery with antique moldings and luxurious gilding. The colourful floral compositions are presented like a small dancing garden in the center of the table. In the recesses of the Spanish garden, authenticity is symbolised with the colourful flowering of the superb antique bronze statue, wrapping the beautiful wedding cake made by London designer SADIE MAY CAKE.
The ceremony in the music garden was utterly gorgeous! A firework style display of violet delphiniums in Medici vases formed the Mediterranean style decor complementing the fountain adorned with wisteria. This very wisteria set the general tone for the shoot. Violet and mauve in all its forms with a touch of flamboyance were accentuated by touches of peach. A multitude of flowers in various shapes work together in a Fine Art garden spirit.
The centerpiece of this shoot, the "Iris" wedding dress created by MARION FERA is dedicated to floral art. Composed of petals of gathered tulle and assembled in shades from ivory to violet, it is naturally puffy with over 70 meters of tulle. This majestic and poetic creation recalls the haute couture dresses that inspired the designer's childhood.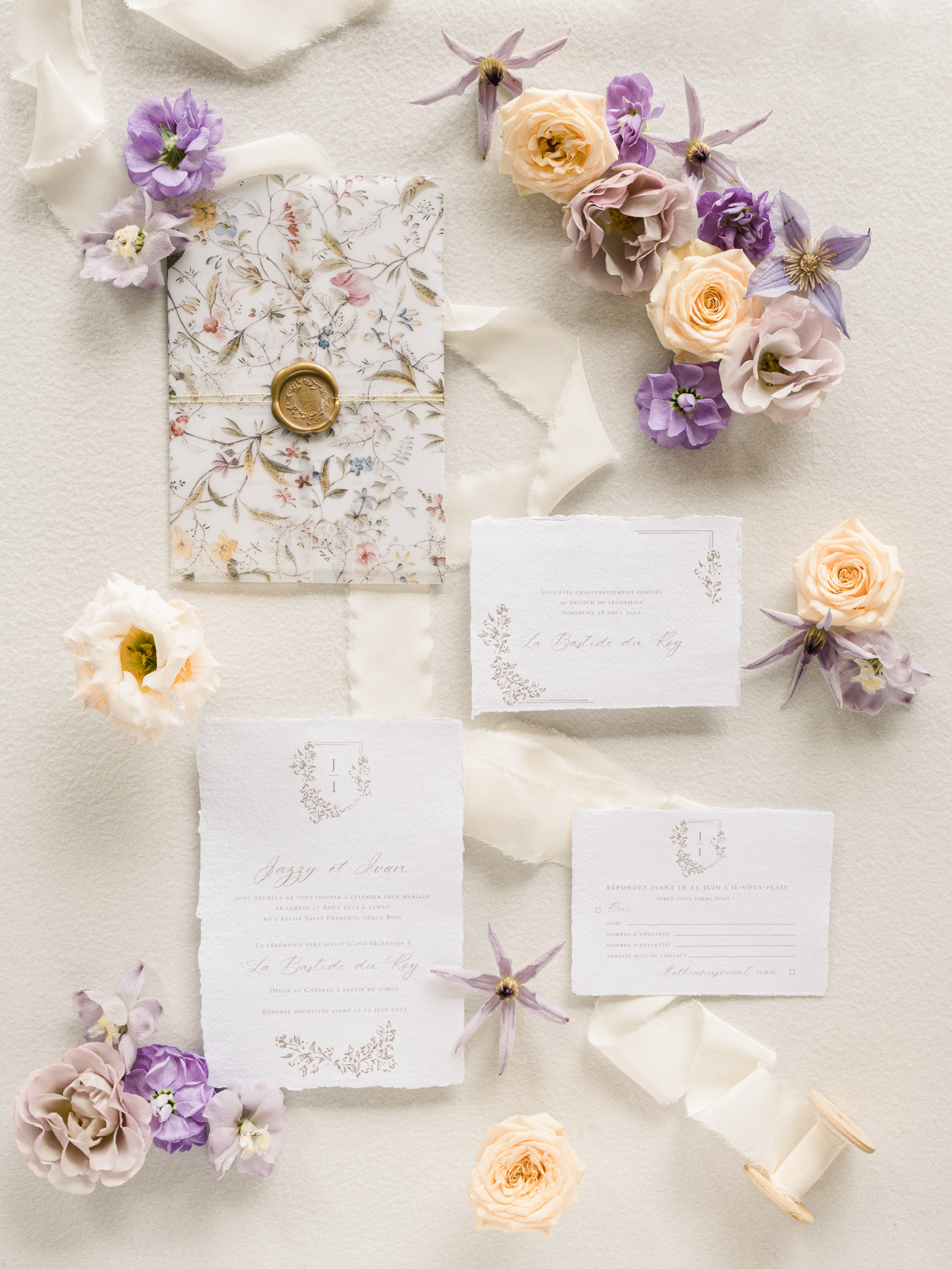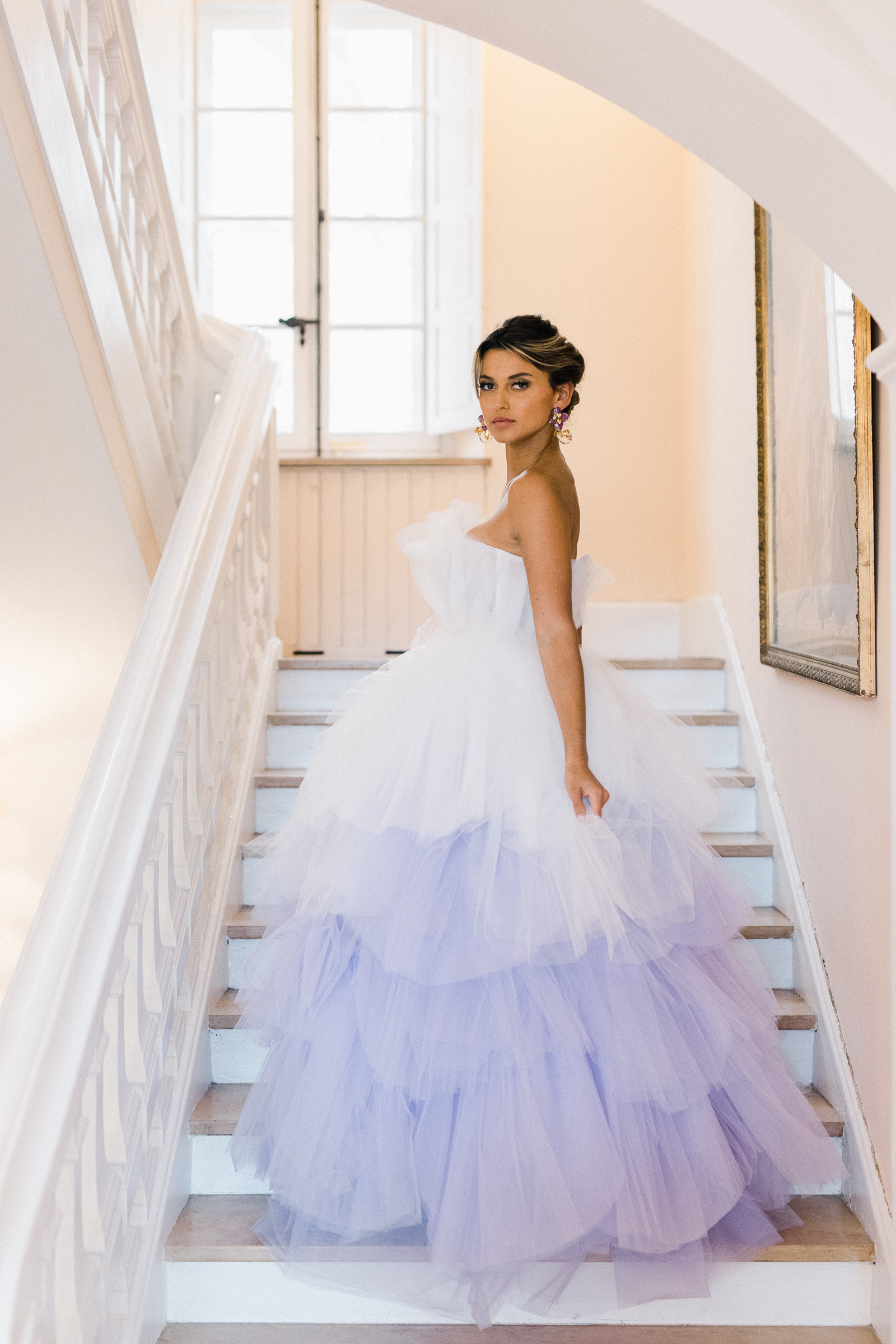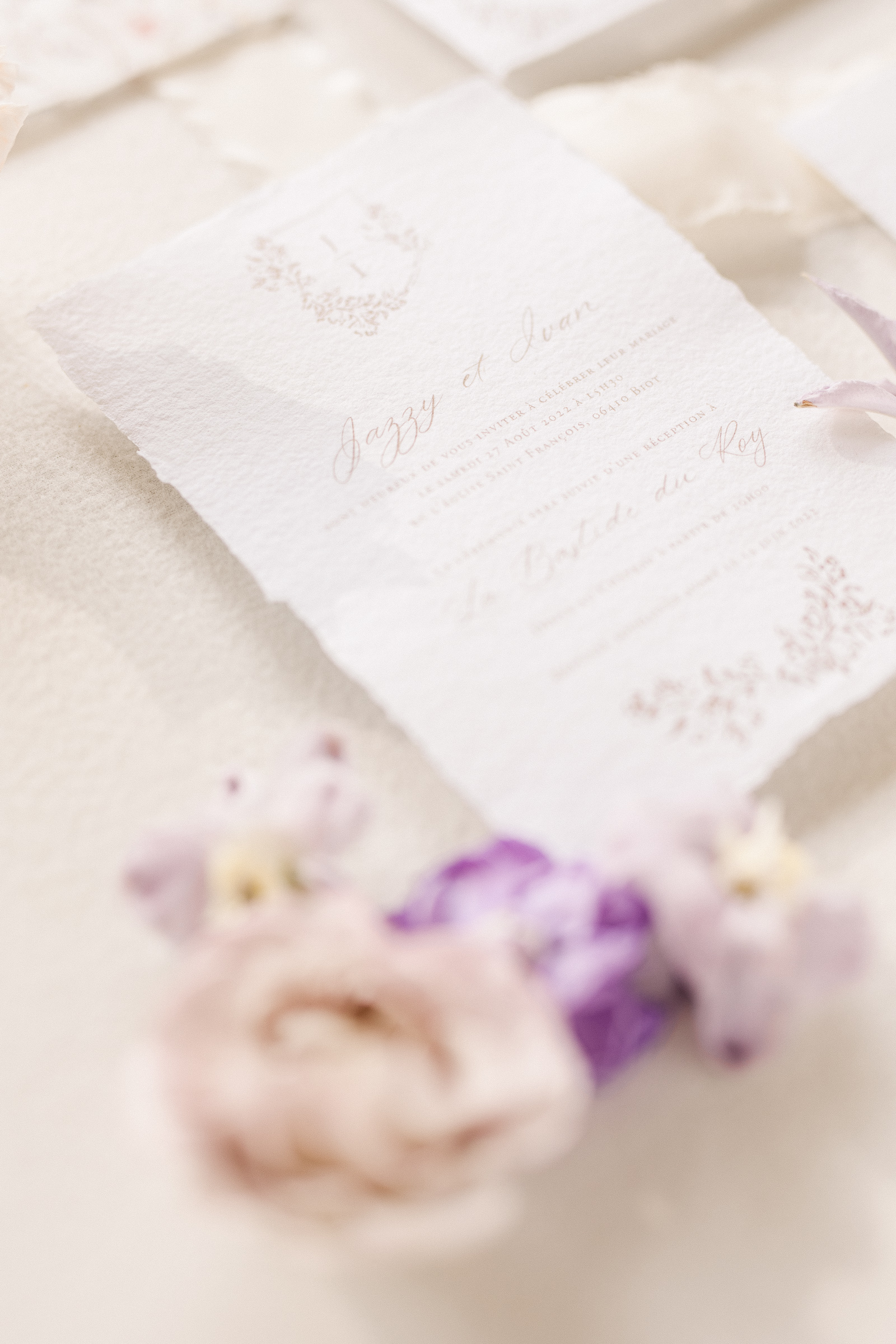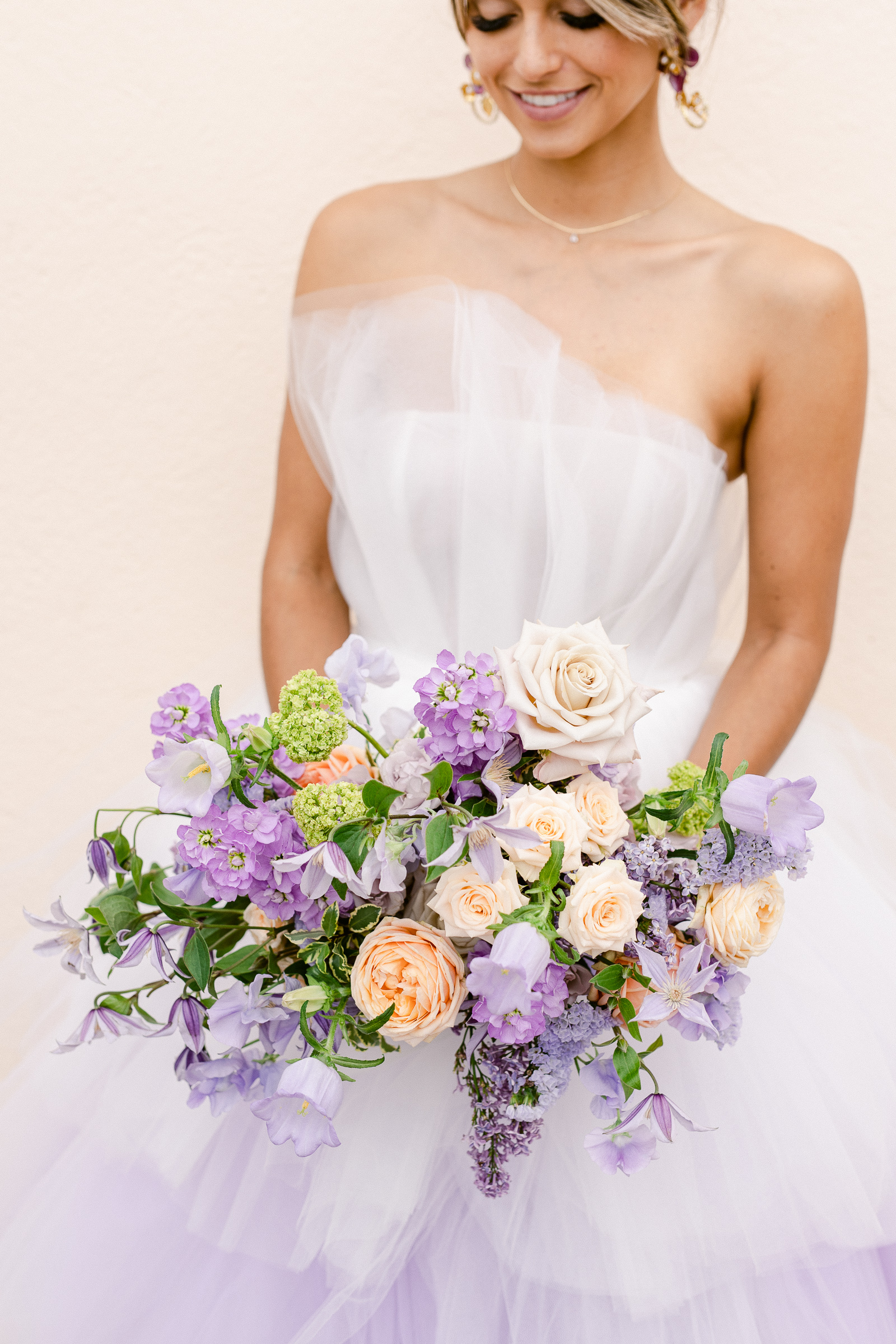 A big thank you to Provence wedding photographer JEREMIE HKB for sharing this stunning inspiration with us. A wedding photographer with a Fine Art style, Jeremie is based in the South of France. He mostly works in Provence and on the French Riviera. With a refined, romantic and timeless style, he offers a high level of service for your special day. Inspired by colours and light, he is also very sensitive to the work of aesthetics in a global way. You can see more of his portfolio here.