Beaver Creek & Colorado are locations that hold a lot of amazing memories for Julie & Nick, and the choice to hold their wedding there was an easy one. With a history of annual ski trips, and hikes in the fall enjoying the golden Aspens, the place has even more special meaning to them since having their wedding there and somewhere they plan to continue to visit. Colorado wedding photographer DANIELLE DEFIORE captured their beautiful celebration which honoured the natural beauty and scenery of the surroundings.
From Julie's stunning PRONOVIAS off-the-shoulder floral gown to Nick's fun polka-dotted bow tie, this Beaver Creek wedding at the Park Hyatt was filled with so many incredible, well-thought-out details that made it an affair to remember. Cream and blush blooms on their ceremony arch blending with deeper magenta tones and watercolour accents at their reception made for the perfect harmony of colour for this late summer mountain wedding. The end result was classic mountain chic!

HOW DID YOU MEET? We were set up on a blind date by mutual friends. Much to my dismay, Nick waited three months to ask me out! He said in his heart of hearts he knew he needed to get this one right! He was right, our friends were right and after a quick first date and a fun second date we had made an instant connection. The rest was history.
TELL US ABOUT YOUR PROPOSAL: My day started off with a holiday visit to my grandparents and a trip to the nail salon with my mom & sister. Little did I know this was part of Nick's master plan. I arrived back home to candles, a fully decorated house, my long desired mistletoe decoration, and Nick down on one knee. It was thoughtful, special, and after the arrival of our parents we topped it off with a surprise party including all of our friends!
TELL US ABOUT FINDING YOUR WEDDING DRESS: I went with my mom and sister, and it was the first one that I tried on! I loved the details and thought it would be perfect for a mountain wedding in the fall.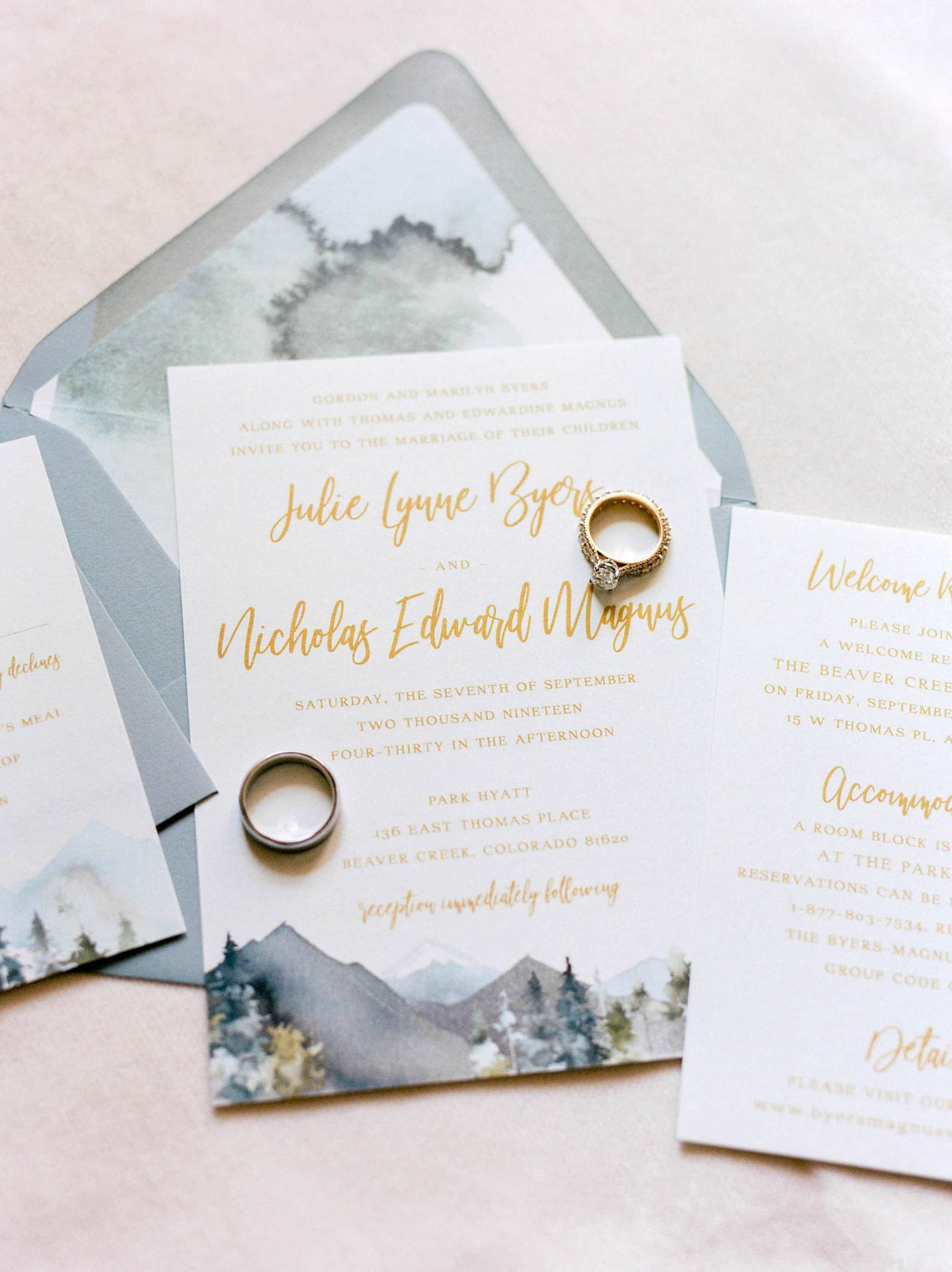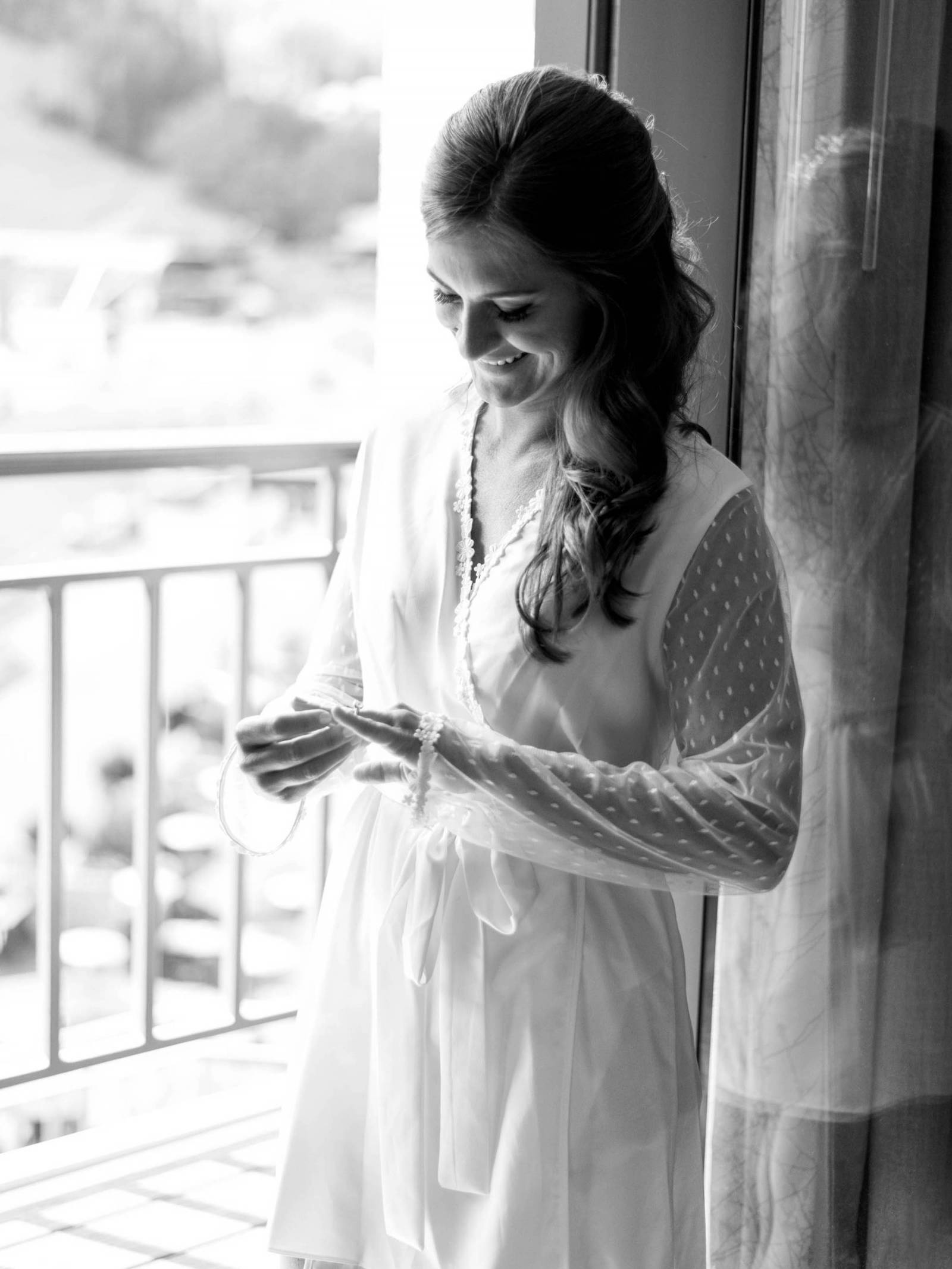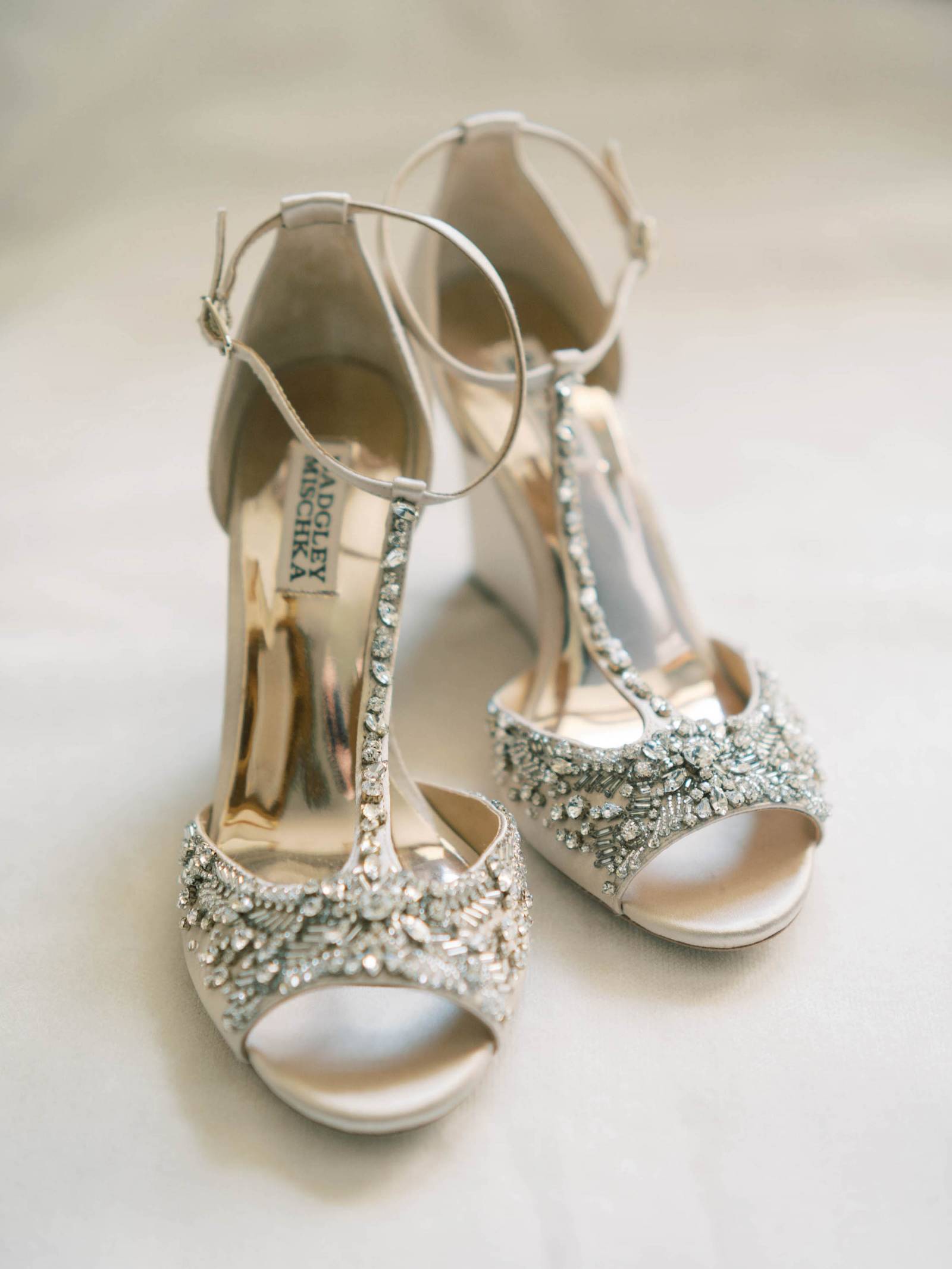 DID YOU HAVE ANY DIY ELEMENTS? Not really. We did make a couple signs from Etsy that we printed when we got there, and assembled welcome bags for the guests. Since it was a destination wedding, we didn't want to have to worry about doing a lot when we got there. Our planner was also amazing and did a lot of the work for us! For us, the most thought and customisation was put into the actual ceremony.
DESCRIBE YOUR WEDDING FLOWERS: They were beautiful! I wanted a lot of natural colours for the ceremony, whites and greens. For the reception we wanted to bring a little more of the mauve colour in from the bridesmaid dresses and do something a little different!

FAVOURITE DETAIL OF THE DAY: Something unplanned that we really loved was after taking photos on the top of the mountain we got to ride down the gondola just the two of us, and have some alone time together before the ceremony and reception. It was surreal and so wonderful! The best part was at the bottom of the gondola our bridal party was waiting with champagne and pizza!
WHAT ADVICE WOULD YOU GIVE OUT TO A COUPLE PLANNING THEIR WEDDING? Try to enjoy the process and always remember that at the end of the day it is about the two of you! Focus on what truly matters: friends, family, and fun!
MOST MEMORABLE MOMENT? Stage diving (bride and groom), bride and bridesmaid karaoke, and the groom ripping his pants from dancing too hard!
WHAT ASPECT OF THE WEDDING WAS THE MOST IMPORTANT TO YOU AND YOUR PARTNER? The location and venue of the ceremony was special thanks to our strong connection with Beaver Creek and the mountains. Our ceremony had a number of personalised elements from the officiant being a close family friend, words from relatives, and most importantly words to one another that really show cased in front of friends and family how truly special our love was. An accidental popping of a champagne cork made for a light but meaningful mood throughout!
ANY OTHER DETAILS THAT HELP TELL THE STORY OF YOUR DAY? After some scattered rain and some weather delays getting up to the mountains for some guests Beaver Creek really shined bright! Sun was out, clear skies, and the mountains on fully display.
TELL US A LITTLE ABOUT YOUR HONEYMOON: We did a little mini-moon after the wedding in Aspen for a couple days, which was amazing! The real honeymoon was months later. We went to St. Barthelemy in the French West Indies. Cannot beat a French Carribean Island. Croissants, wine, and beaches!
IS THERE ANYTHING YOU WOULD CHANGE OR DO DIFFERENTLY? I would have tried to not worry about things I can't control like the weather. In the end, it turned out perfectly, and there is very little you can do about it anyways! Enjoy the journey, the planning process is an opportunity for bride and groom to grow closer together. Don't sweat the small stuff, things are sure to go wrong but through it all your day will be special and one you will remember forever!
Thanks to Colorado wedding photographer DANIELLE DEFIORE for sharing this beautiful mountain wedding with us. Danielle's photography is deeply rooted in family and inspired by the land. It's her connection to stories, her faith in something old and something new, that fuels her creativity and keeps a camera in her hands. Even now, nearly two decades since she started, Danielle can't imagine a more beautiful way to fill her days. Be sure to check out more of her portfolio here.