This bi-coastal couple celebrated their union with an magical celebration that brought together their love of the outdoors and passion for design. From a flower-bombed 'photo bus' to a sunset ceremony beneath a tree twinkling with lights, every moment and detail was filled with love and Colorado wedding photographer BRUMLEY & WELLS exquisite photography has captured the day to perfection.
It was a typical day at the office for Kristopher Hughes, until Veronica Valencia walked past – and he literally fell out of his chair! "He tells people he's been falling for me ever since!" Veronica jokes. The couple were soon introduced, as Veronica had taken a four-month design job at the same production office in New York where Kristopher worked. Thirty-two days later, they were in love. "It only took thirty-two days! Kris, born and raised in the Bronx, is the epitome of a New Yorker. He had recently purchased an apartment in Manhattan, his whole life was in the city… and then I happened. He leaped. We both leaped. With both feet in the air, we took a chance on each other." The couple now live, work, love and laugh together on both the east and west coasts. After an emotional proposal at St. Francis Xavier Church in Brooklyn, they started planning their California wedding, putting their design skills (and those of a host of talented friends) to good use, including Veronica's design partner, Tommy Rouse. For the florals, Veronica invited three different designers to collaborate. "It was truly a day of love, with an overgrowth of flowers," Veronica says. "Our hearts were so full from all of the florals, family, friends (and booze!) all around us!"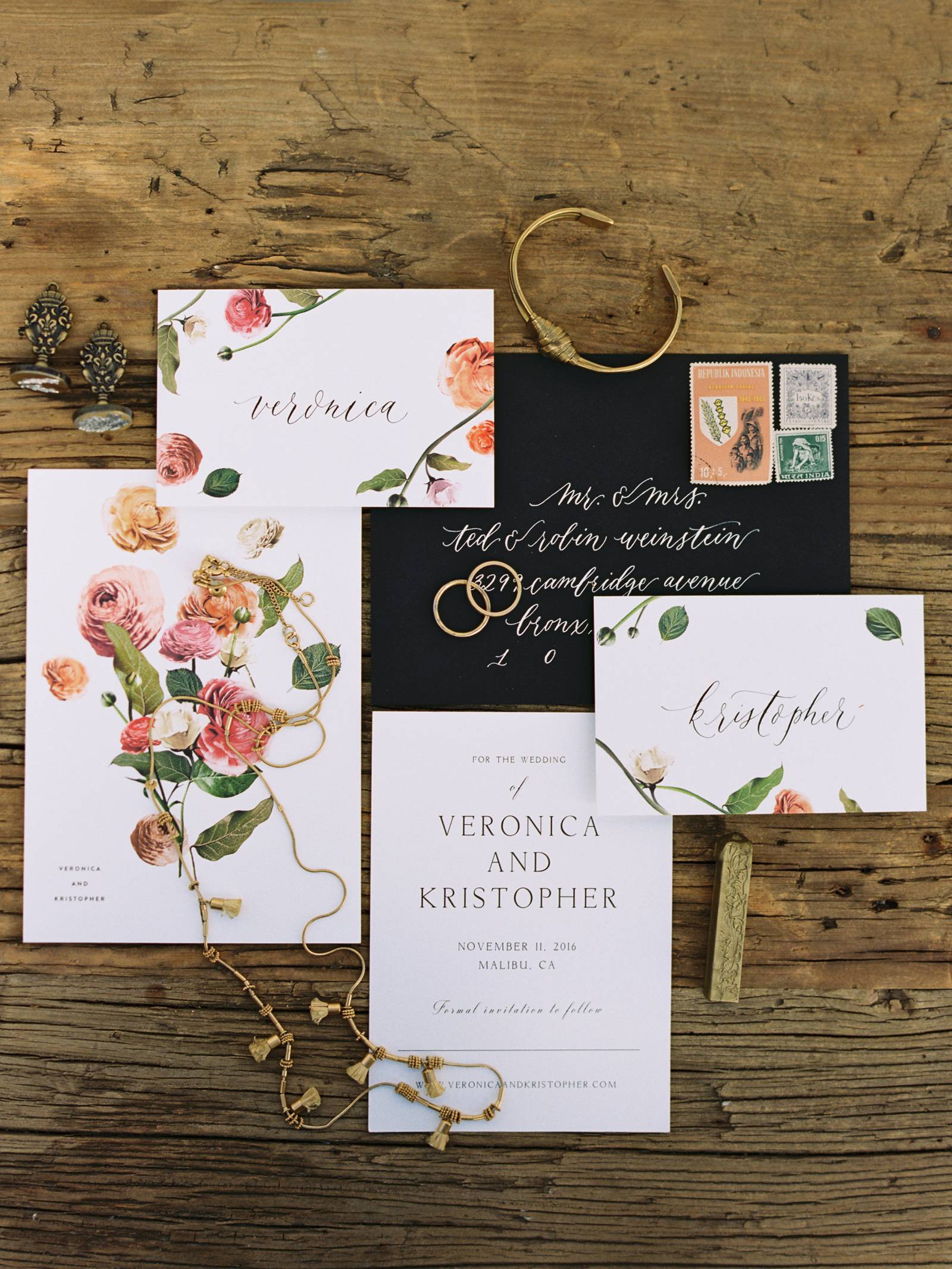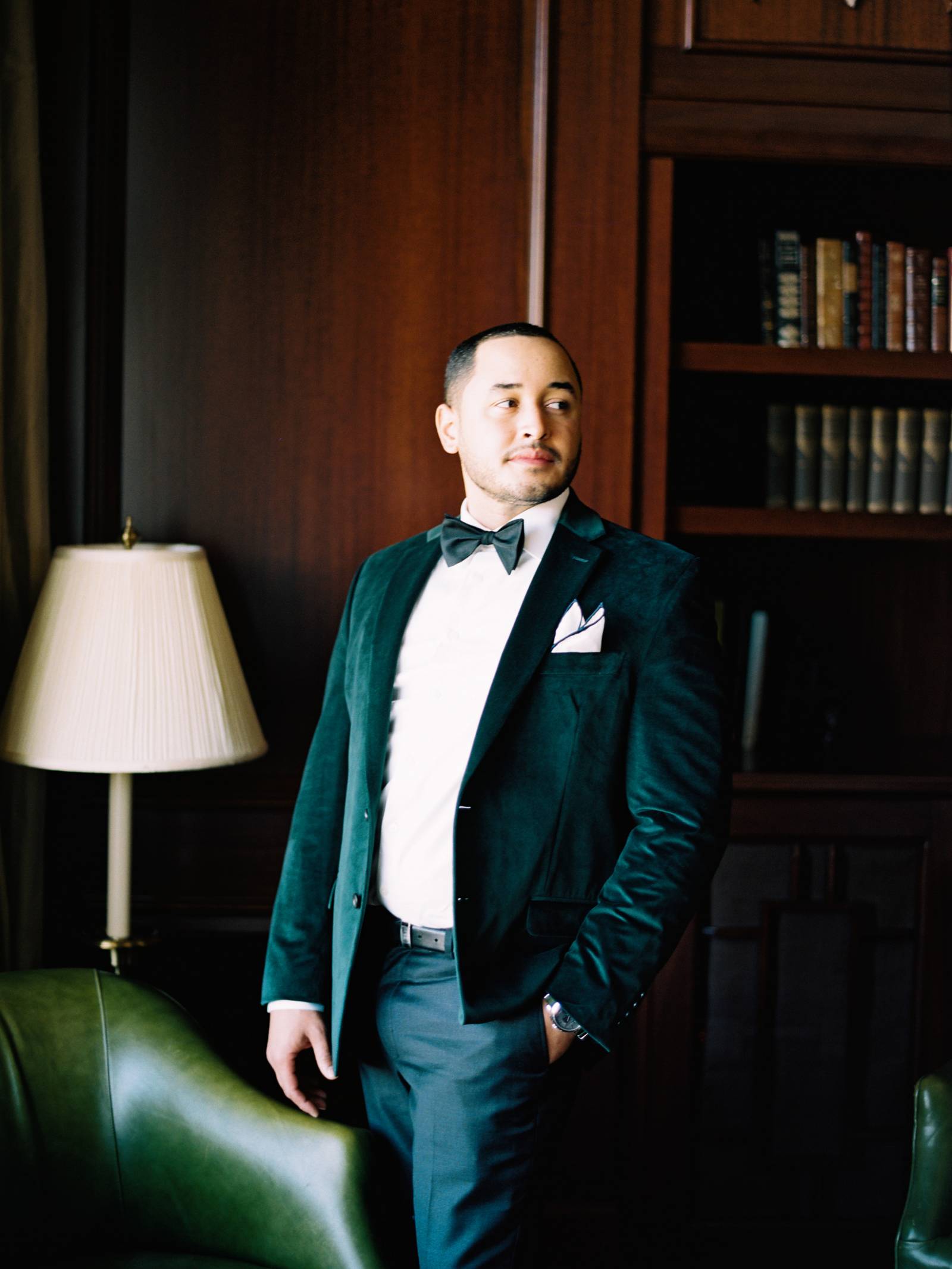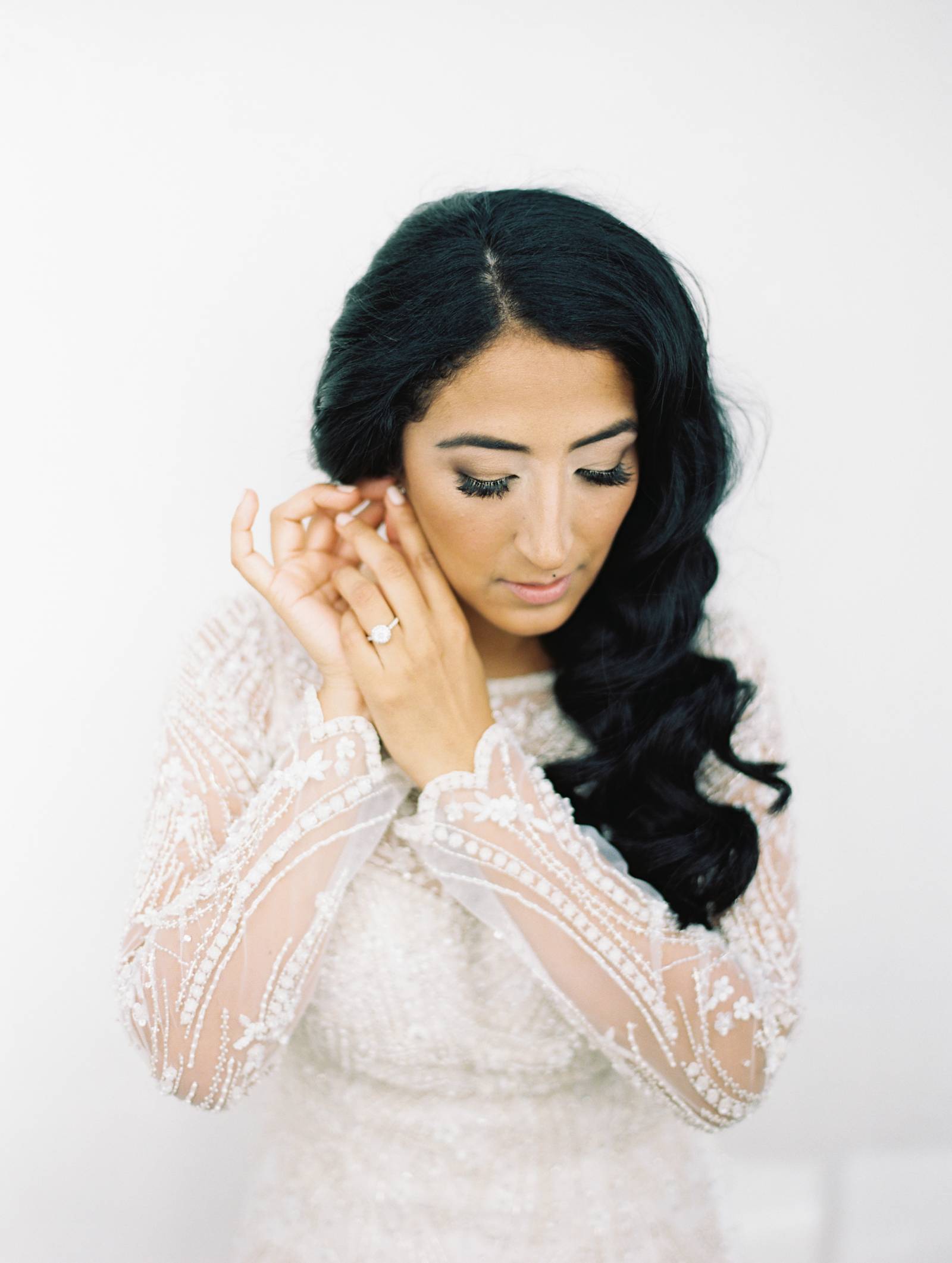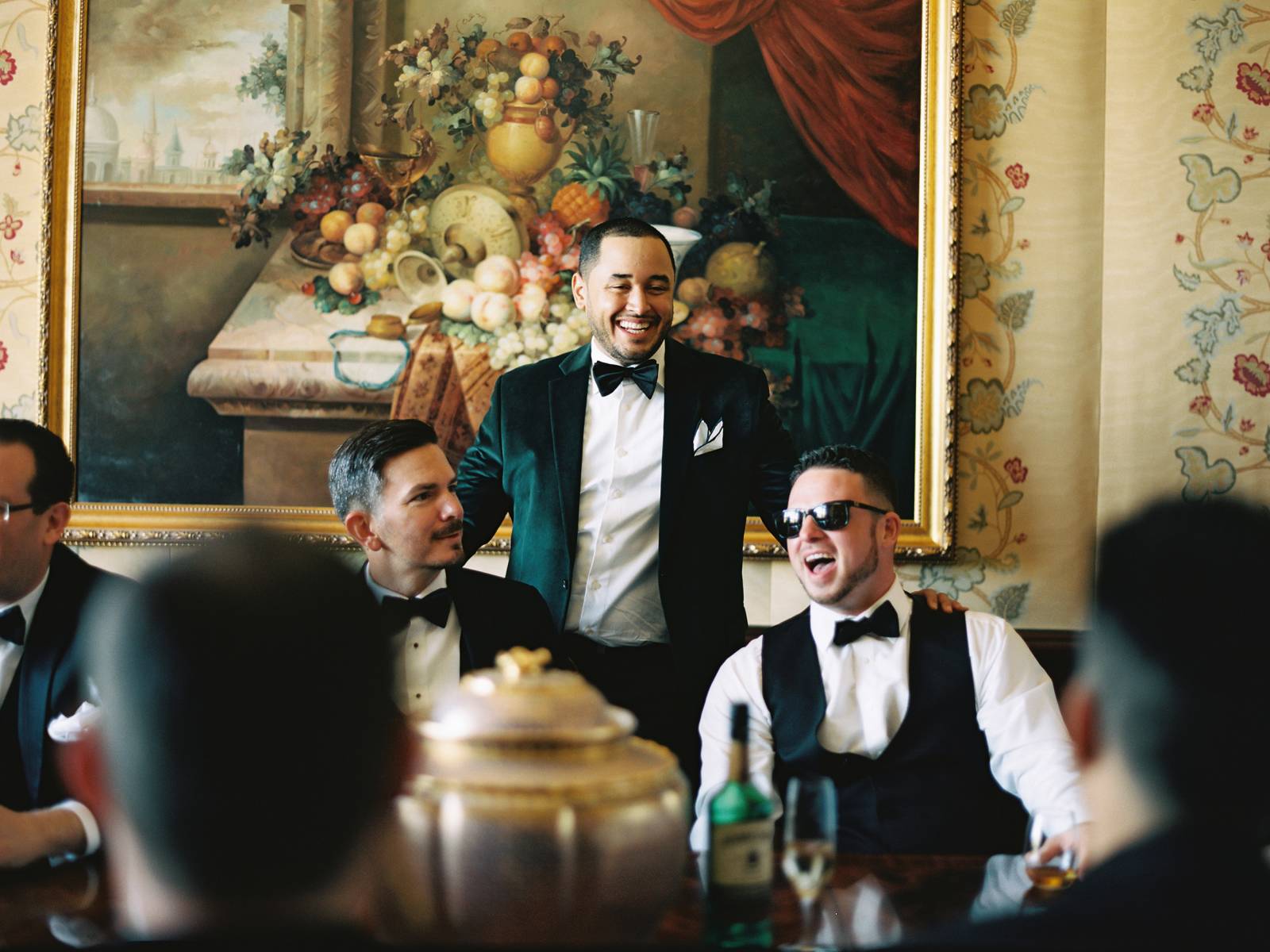 "I found LOHO Bride on Instagram and knew their modern day vision of beauty and fashion was all me! I went in thinking I wanted something flowy, boho, comfortable and classic, but when I tried on a beaded, form-fitting beauty, it was game over! I remember immediately feeling like I could get married in this exact dress tomorrow. I knew I wasn't going to put unnecessary stress on myself to lose weight or fix this or that, and I loved that. I felt 100% comfortable and 100% me. The sheer sleeves were autumnal and romantic, the fitted low back made me feel sexy, and the layers of silk-chiffon and soft tulle made me appreciate and love my curves. Not to mention that the completely hand-beaded stones and pearls were insane! LOHO called Bo & Luca ahead of time to see if they could double the length of the train on such short notice, and once they agreed I bought the dress immediately! I actually purchased another dress to change into for the dancing, but loved the first dress so much, I never quite made my way out of it!
Have fun ALWAYS and don't put too mush pressure on yourselves to be perfect or have everything around you be perfect. It will all work out the way it is supposed to and be the most magical day of your lives. Soak in every moment and be in the NOW every step of the way. Love is insane and it's powerful when you get to celebrate and share it with your loved ones."