It began with the occasional sighting of each other around Vancouver. However, it wasn't until Jeff reached out to Katherine and introduced himself via Facebook that they formally met and promptly fell in love. With a Palm Springs engagement under their belts, they went about planning their dream destination wedding with an intimate guest list. Despite having never visited their venue of CHATEAU RIGAUD until the day itself, with thanks to a solid planning team the celebrations went off without a hitch. They held the ceremony outdoors under a big oak tree, and followed it up with a reception in the Chateau's barn. Beautiful photography by AINSLEY ROSE PHOTOGRAPHY bring the day to life for us. Also featuring in Issue 18 of MAGNOLIA ROUGE MAGAZINE.
With help from MARCIA WADSWORTH of CHATEAU RIGAUD, the style of the wedding was kept simple, in order for the beautiful French countryside to shine. With a loose theme of rustic French elegance, the couple incorporated lots of vintage silvers, neutrals with pops of pastels, and timeless attire. The venue itself had some handmade vintage pieces they were able to utilise.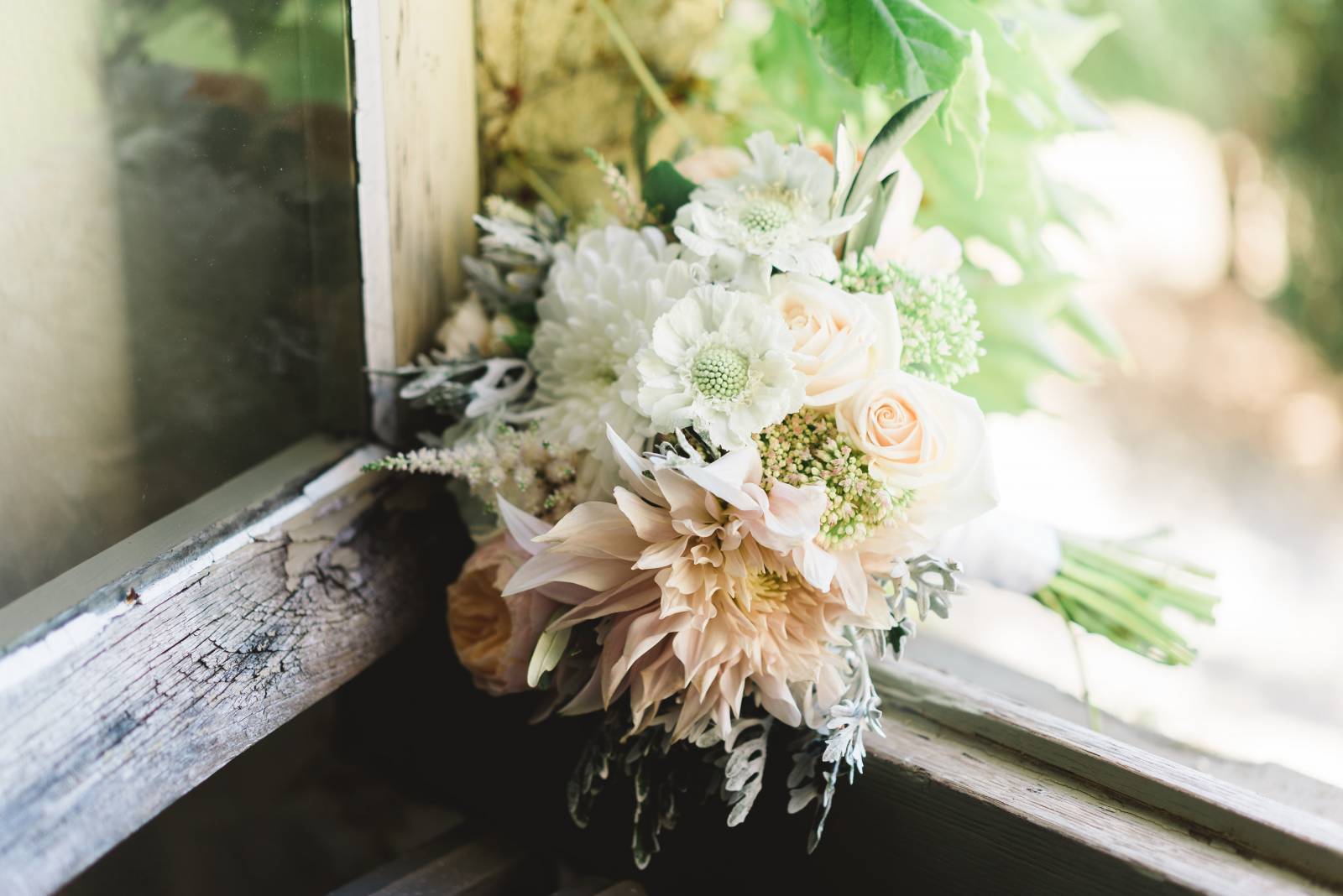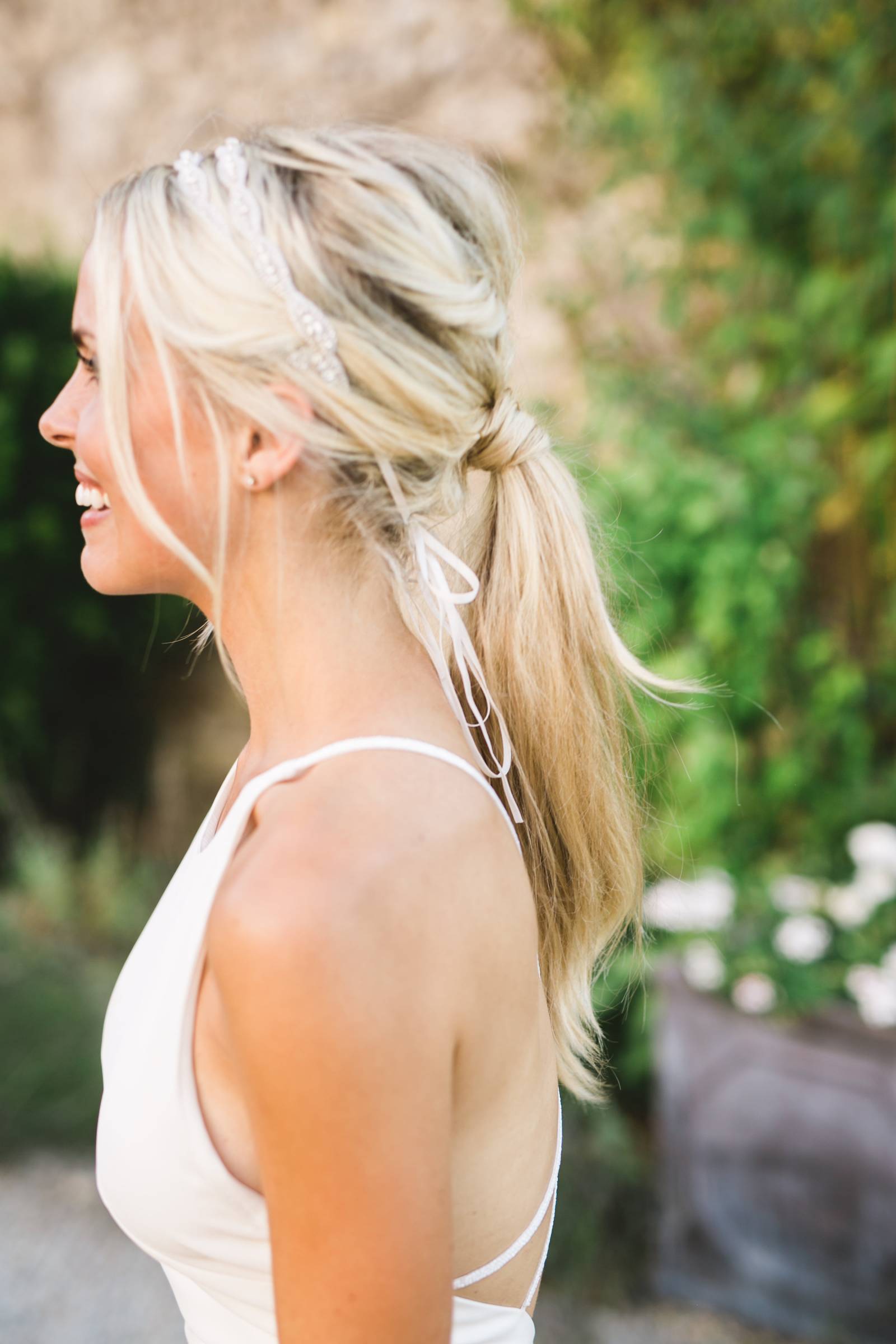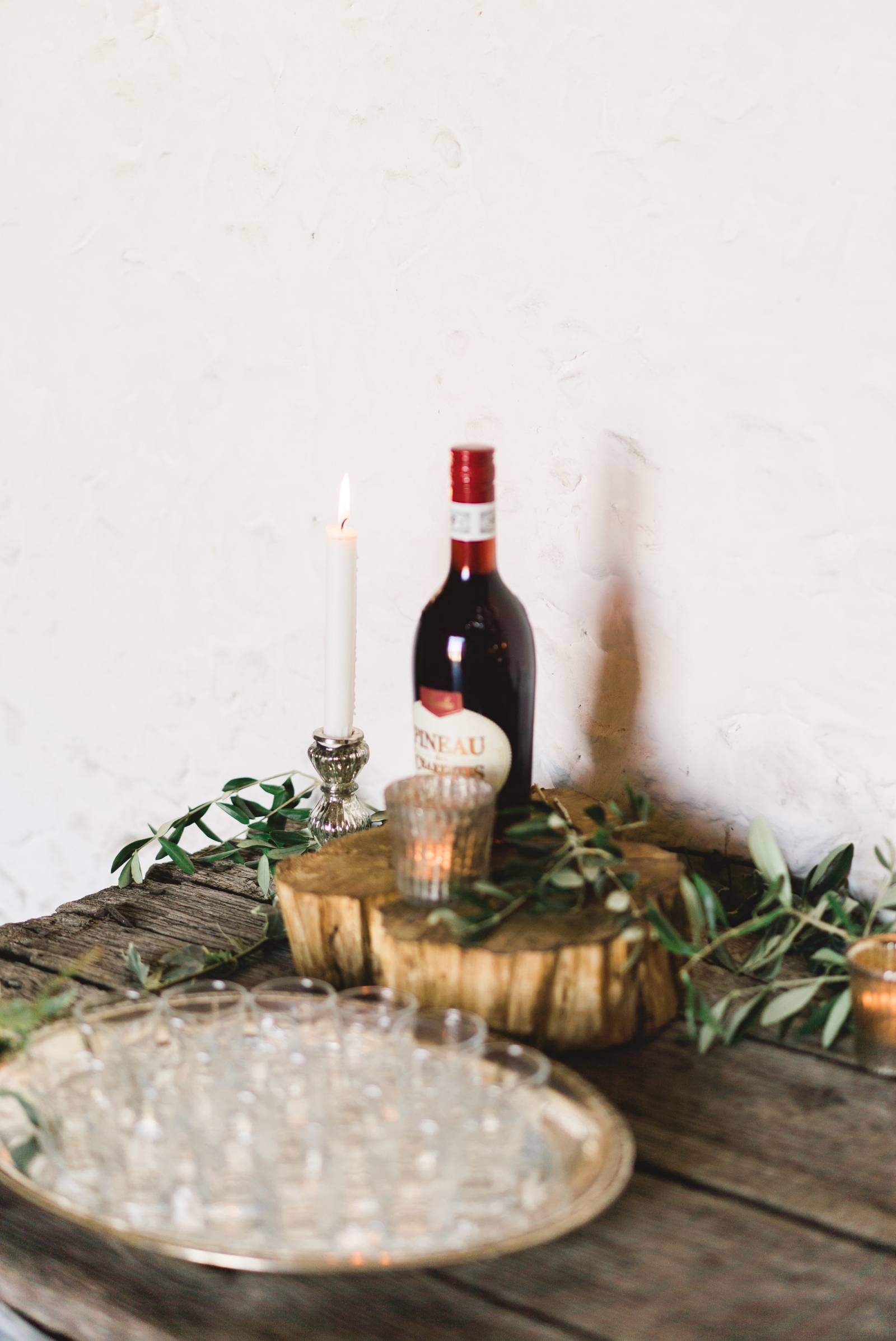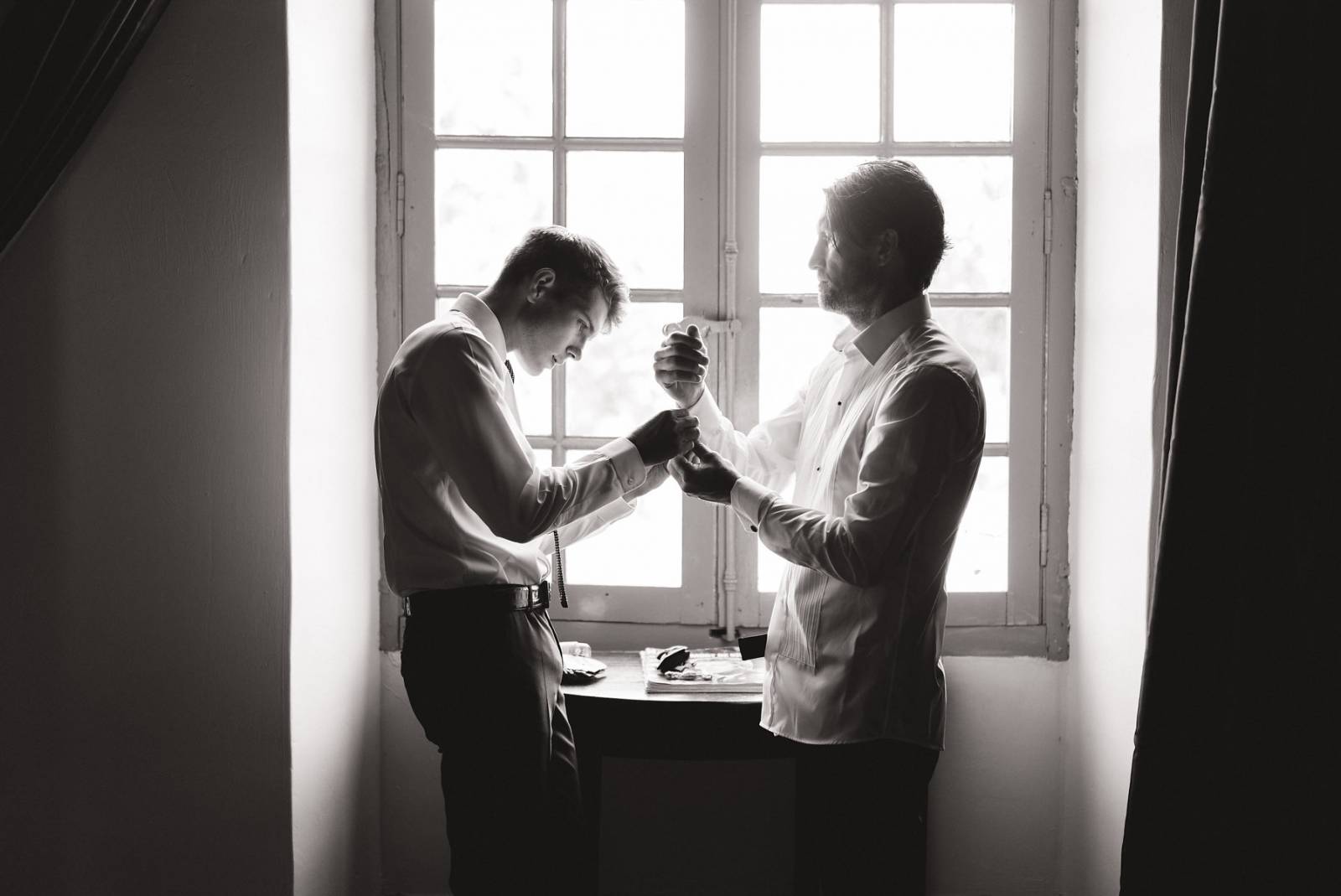 TELL US ABOUT YOUR PROPOSAL: Jeff had secretly been working on my ring behind the scenes and planned a trip to Palm Springs to our favourite hotel to propose. He had arranged to have the ring shipped from Vancouver during our stay as it wasn't ready prior to. He had worked with the hotel staff to reserve a setting in the garden for the proposal. I knew something was up as he was quite off during the day. During a shopping trip he locked the car keys inside the car, had lost our hotel room key when we returned to the hotel and was generally flustered. When we went to dinner I noticed a lump in his back pocket but it still hadn't registered. He stopped me at a fountain in the garden and fumbled his words. I actually thought he was going to break up with me! Then he got on his knee and asked me to marry him. I initially laughed...as I though he was joking! But he wasn't and I of course said yes. We then went for a gorgeous dinner, had some champagne and Jeff finally relaxed... it was the perfect proposal in our favourite desert setting.
TELL US ABOUT FINDING YOUR WEDDING DRESS: I had gone shopping at a local bridal store looking for something simple, yet elegant and timeless (and most importantly, comfortable!). The first dress I was drawn to was the first one I tried on. After trying on 18 other dresses, I went back to the first. It was the one.
MOST MEMORABLE MOMENT? The speeches & dancing to the live band until 3am!
ANY OTHER DETAILS THAT HELP TELL THE STORY OF YOUR DAY? We had 3 full days at the Chateau with our guests prior to the Saturday we got married which made the day extra special. Everyone felt connected, relaxed and present - which contributed to the energy of our whole wedding day.
TELL US A LITTLE ABOUT YOUR HONEYMOON: We went back to where we got engaged... the Parker Palm Springs, our favourite hotel in the US. We hiked, slept, drank spiked lemonade and soaked up the sun!
IS THERE ANYTHING YOU WOULD CHANGE OR DO DIFFERENTLY? Absolutely not. Chateau Riguad was a dream venue and we were really lucky to work with our planner Marcia who truly made the whole experience very seamless.