Jackie and Michael are such a fun-loving couple! They fit together so well and always have the biggest smile on their faces when they are side by side. For their destination wedding, they invited guests to northern California to a suburb of Sacramento. The day before their wedding, they held a traditional Vietnamese tea ceremony in the morning and a welcome party that evening and Northern California wedding photographers THE GANEYS captured their day in their usual stunning style.
Working with Kirsten from KMK DESIGN they incorporated a little bit of Paris into the days design. Guests found their seats with the help of an escort display inspired by the "locks of love" bridge - and French blue was a consistent colour throughout the event.
Photographer Emily tells us, "I love how Jackie and Michael honored their parents - their mother and father, respectively, a part of their wedding party. The choice of bridesmaids dresses was also stellar! The floral pattern was so beautiful."
Jackie wore a custom wedding dress. While shopping, she came across a similar dress online, but couldn't find it anywhere in stores. After hunting through a few options, she kept returning to her initial inspiration, and finally decided to work with a dress designer to create a similar version just for her. The boatneck, long sleeves, and buttons were the perfect touch for Jackie.
After cocktail hour under a beautiful sailcloth tent (complete with signature cocktails), guest made their way to BEAR FLAG FARM'S sunken garden for dinner. As the sun set, the couple was toasted by family and friends. Under the stars, they shared their first dance as husband and wife - and the celebration didn't stop! It was a spectacular celebration for the sweetest couple.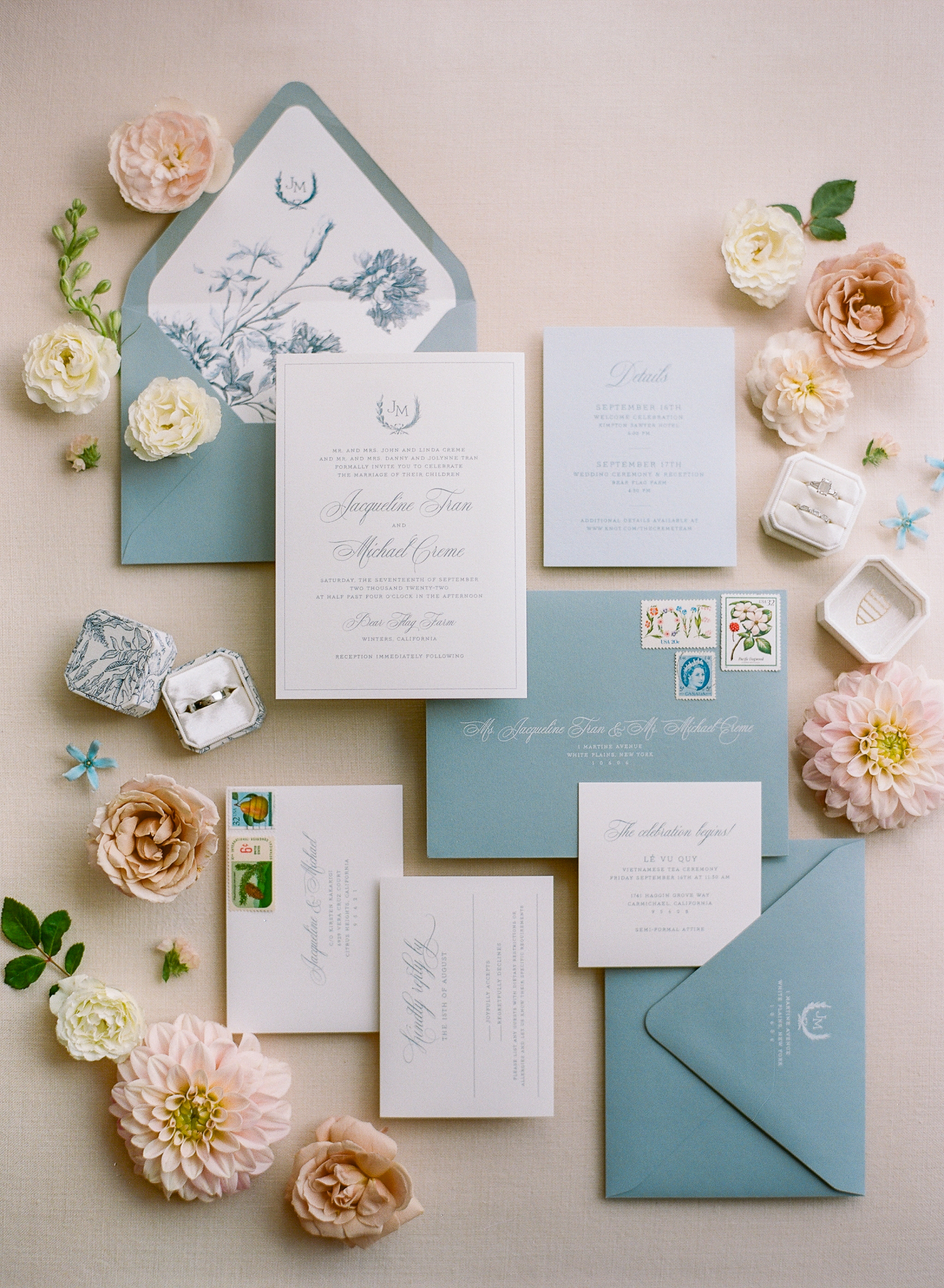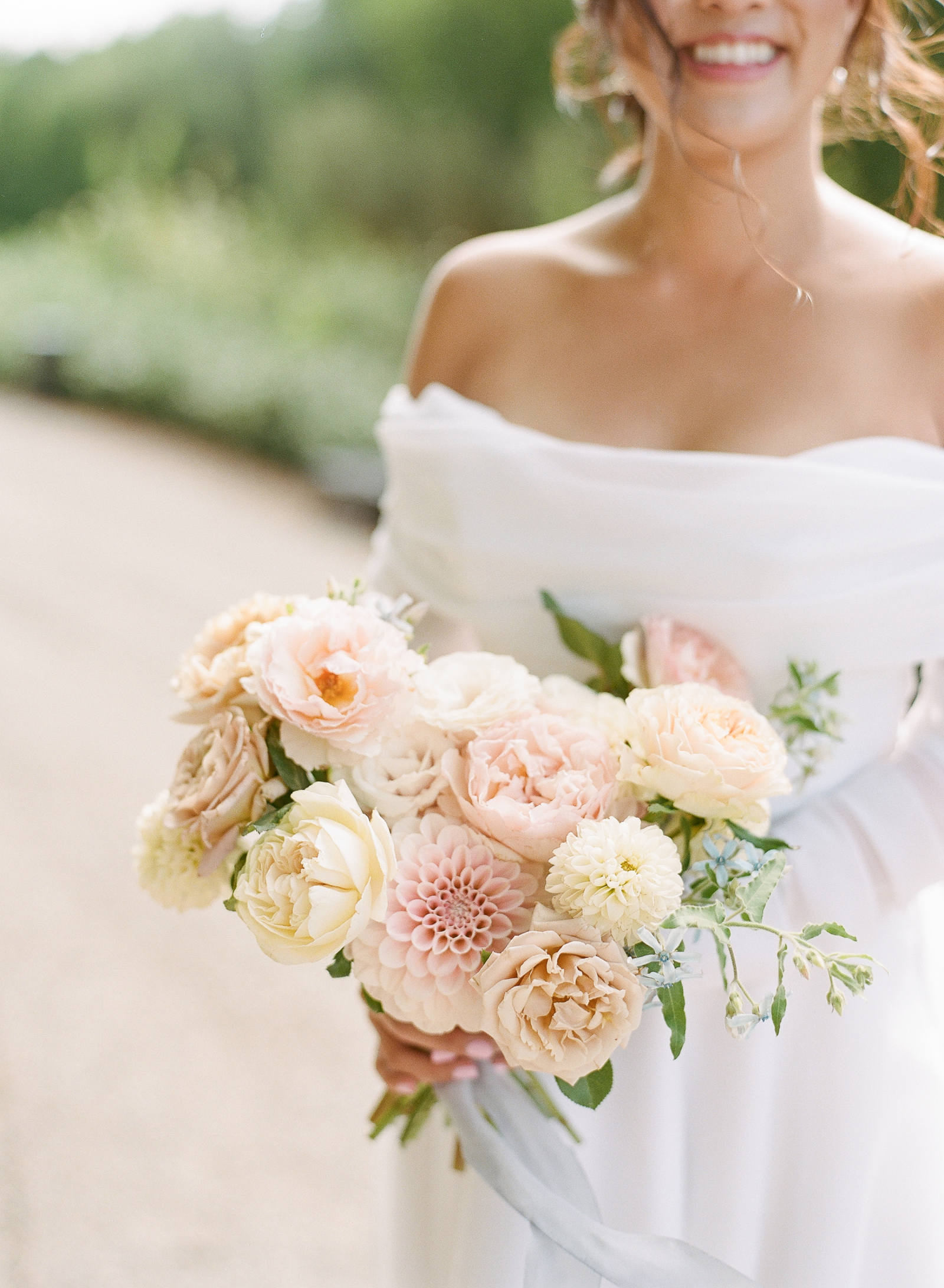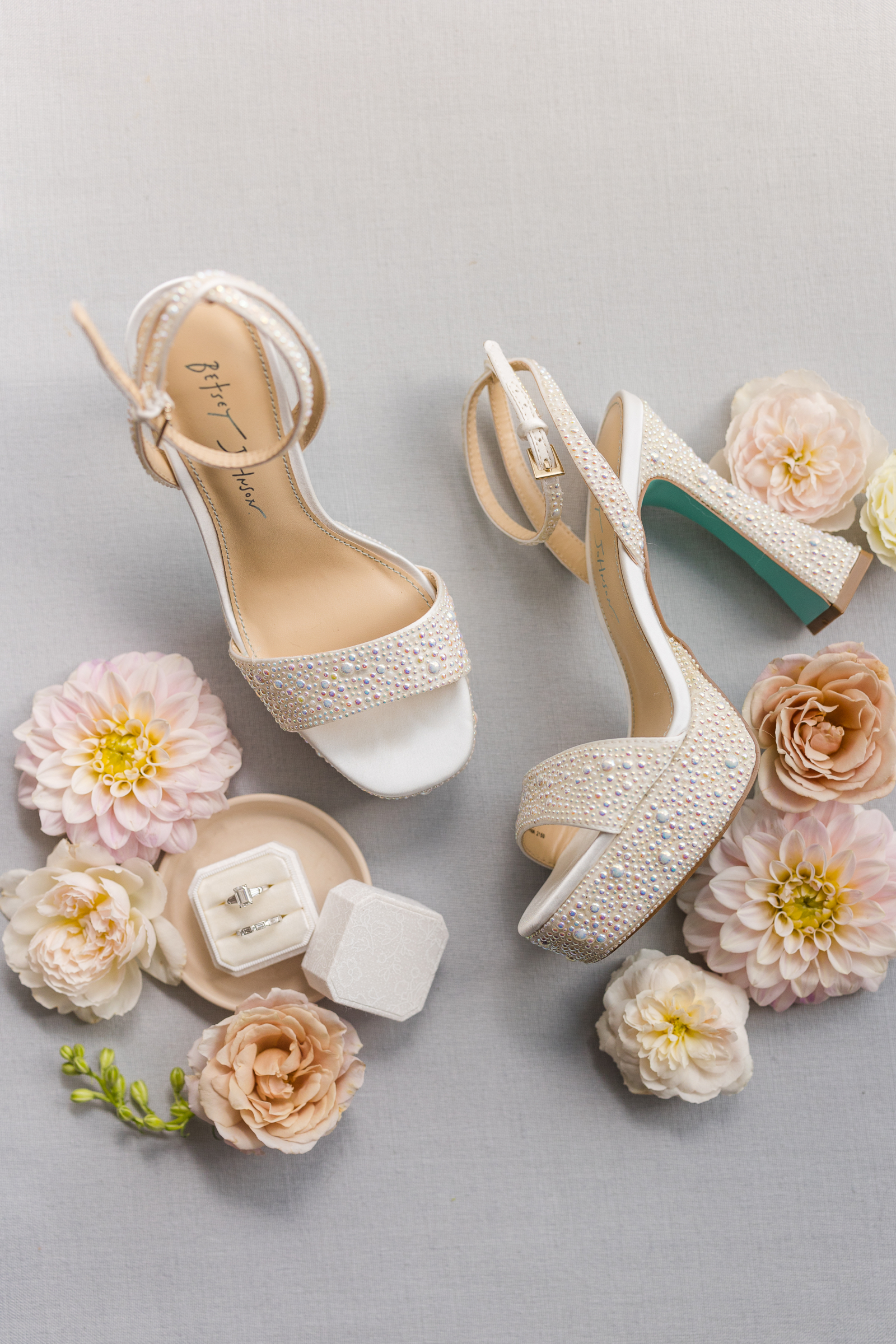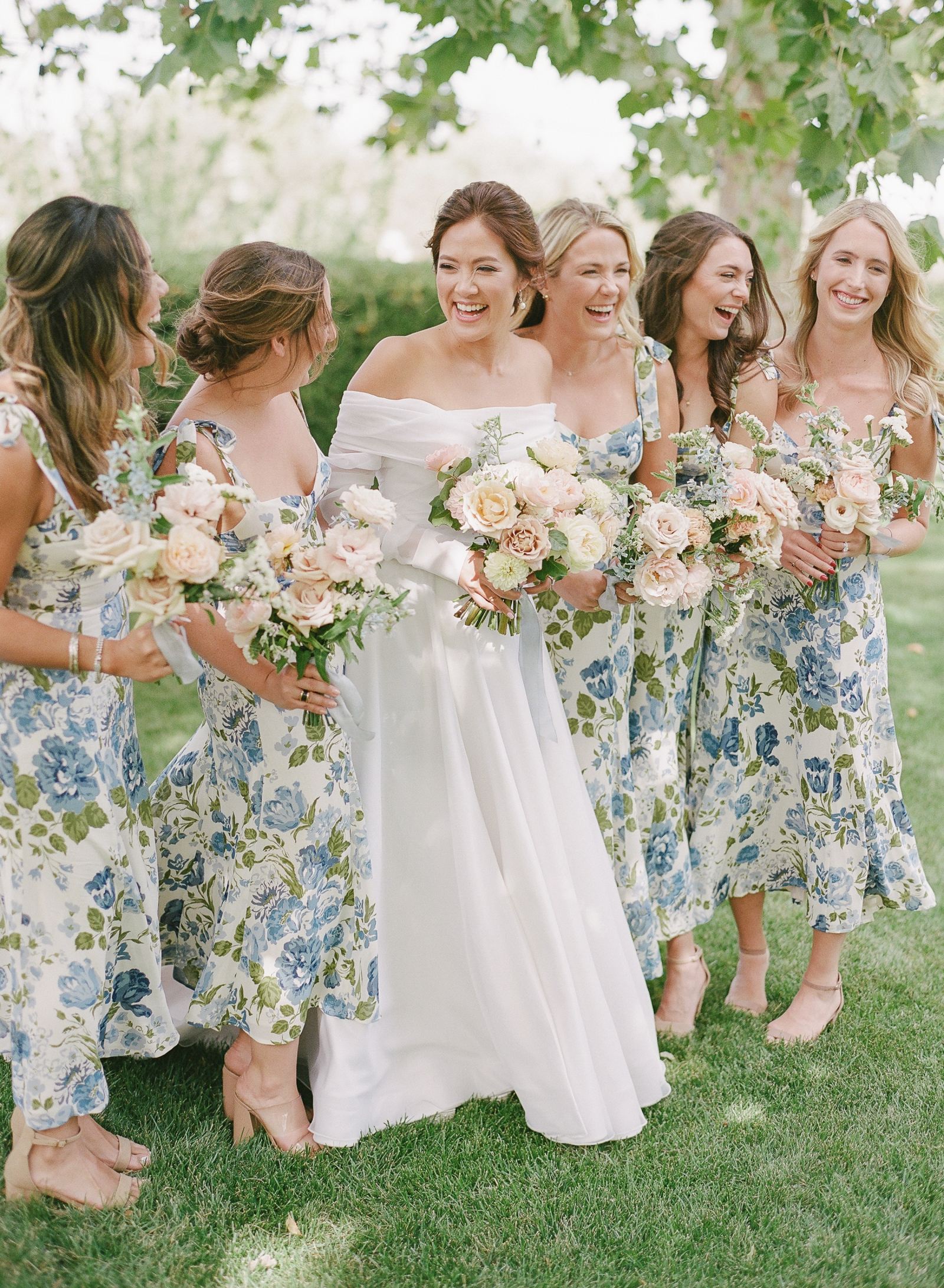 A big thank you to Northern California wedding photographers THE GANEYS for sharing this beautiful wedding with us today. As a husband and wife team, Emily & Thomas are driven by capturing real moments and documenting love stories in an organic way. "Some of the favourite aspects of our job are hearing unique stories, meeting amazing people and capturing love that can move mountains. We seek out couples whose weddings embody these ideas. We're inspired by authenticity and adventure, and as your photographers we'll rejoice in celebrated moments and tear up during emotional ones." You can see more of their work in the MAGNOLIA ROUGE VENDOR GUIDE and you might also want to check out The most beautifully classic black and white wedding in Carmel.