If ever there was a shoot to inspire me to want an anniversary shoot, this Tuscan one by SANSAARA PHOTOGRAPHY would be it! (Convincing my husband of that would be an entirely different matter however! We not big on photos of ourselves!). To celebrate their fifth wedding anniversary Reagan & Grant travelled to Italy last fall for this stunning sunrise shoot at the secluded Cappella della Madonna di Vitaleta.
The happy couple tell us, "While five years of marriage isn't a huge milestone, we believe that love is worth celebrating at any point in time and that you shouldn't need an excuse to renew your commitment to one another.
My husband and I met in preschool when we were four and fell in love when we were 17. We have been together ever since. For the first time in our married life, we had the ability to take the honeymoon we couldn't directly after our wedding due to my husband's military demands. Three moves, one nine month deployment, and a baby later, celebrating our strengthened love and commitment to each other just felt right.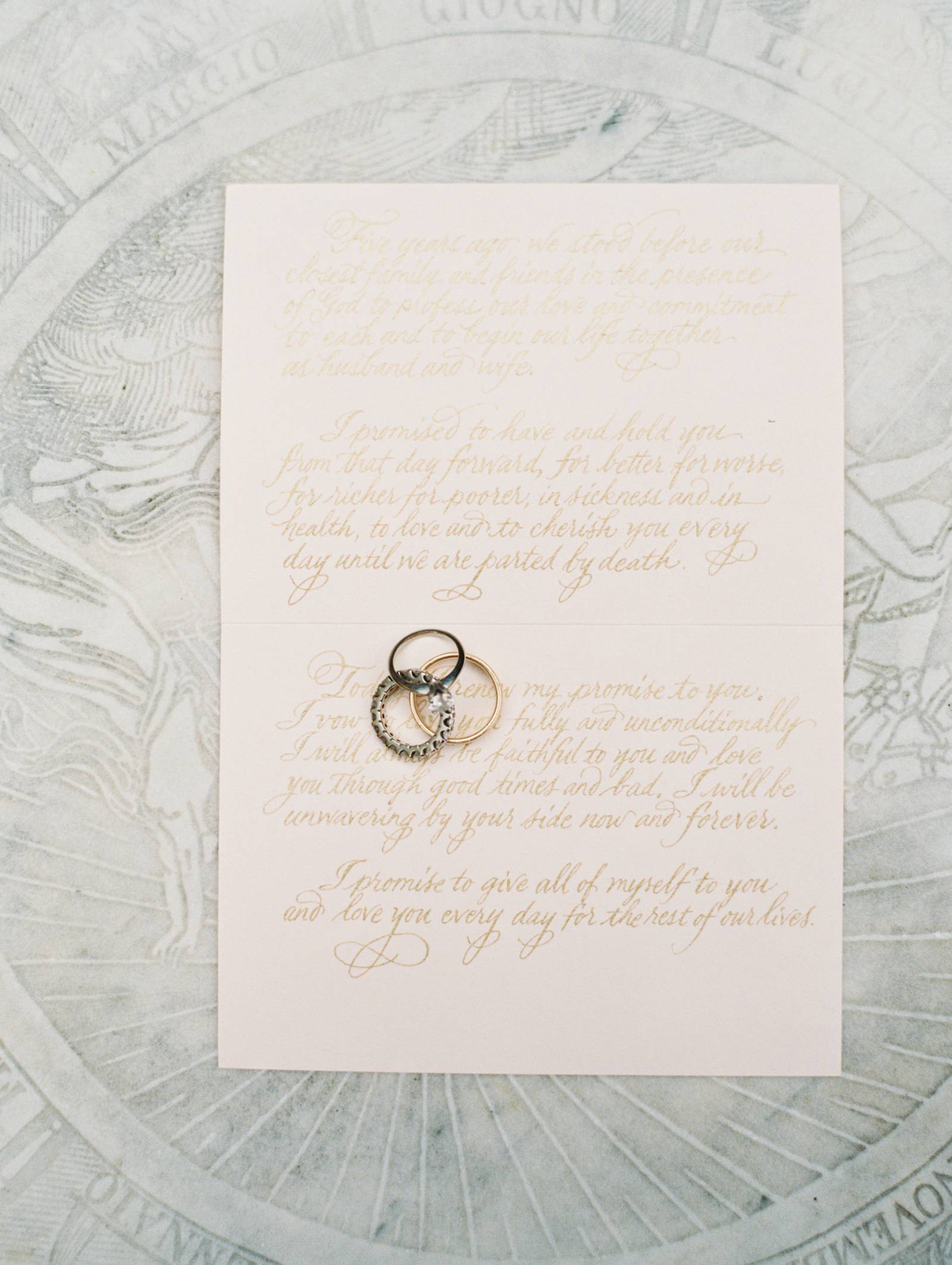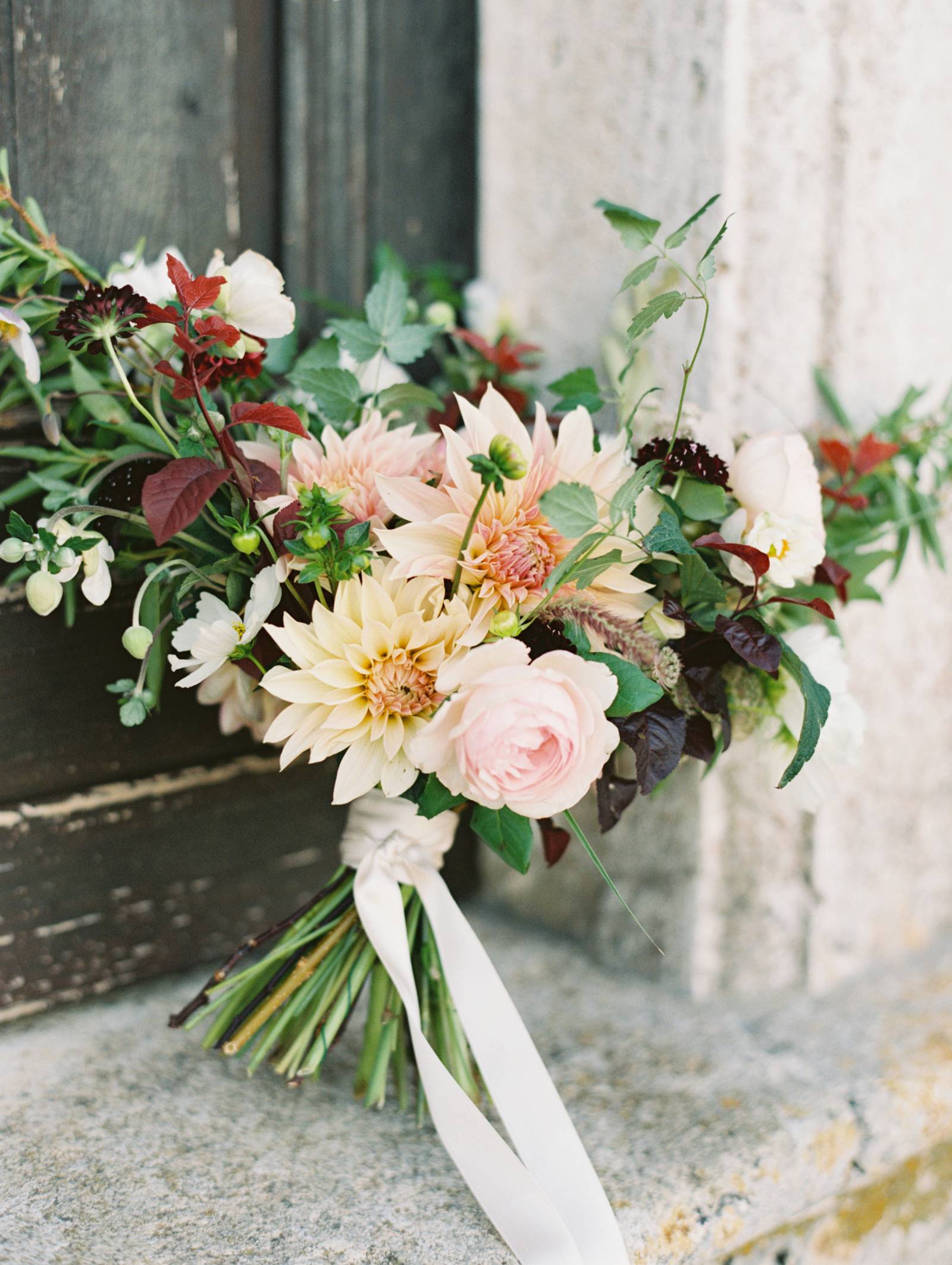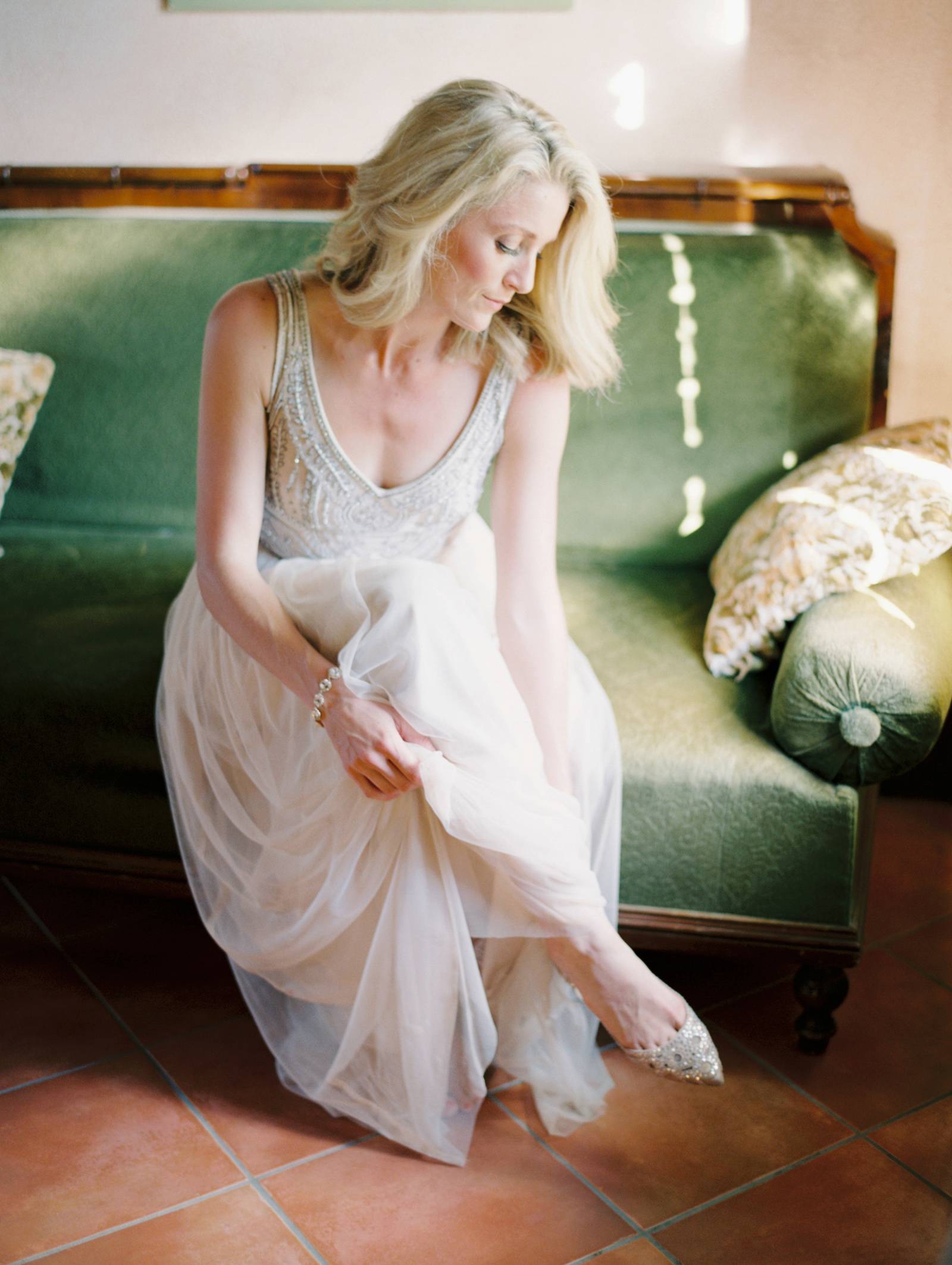 As a wedding planner, I have had the privilege of working with Anul and Bijal Shah of SANSAARA PHOTOGRAPHY. I shared with them that we were planning to renew our vows just the two of us while in Italy and the hopeless romantics that they are, traveled with us to Italy to document our vow renewal. When searching for the perfect church, Anul and Bijal suggested this old abandoned chapel that was only accessible by back roads and the final 100+ yards on foot. It was secluded, private, and perfect. We chose to do it in the quiet of daybreak. To us, renewing our vows at sunrise was symbolic of a new beginning and all of the challenges we had overcome.
I had a bouquet and boutonniere made from local Tuscan florist PUSCINA FLOWERS, a team of three sisters who have built a floral farm on the farm where they were raised. I wanted an organic, carefree bouquet with earthy colours and deeper pinks to coordinate with my blush, beaded BHLDN gown. The textural boutonniere pulled in the rustic scenery and contrasted nicely to my husband's tailored navy blazer. To tie in a piece from our wedding, I had our wedding calligrapher, ELIZABETH PORCHER JONES, pen our vows in gold ink on blush paper.
After renewing our vows on the hilltop in front of the chapel, we took a stroll down the old streets of Pienza, stopped for a cappuccino, then ended the day with a tour of the Tuscan countryside stopping for sunset photos in some of the most picturesque places I have ever seen.
It was an incredible celebration of our love and a day that I told my husband when my life flashes before me when I die, I'll relive this day."
So who wants to book a vow renewal in Tuscany after seeing these?