Captured at the stunning venue of.SCHLOSS NEUHARDENBERG this sunset wedding inspiration by German wedding photographer STEFANIE LANGE was meticulously planned out, from each flower being selected individually in order to achieve a perfect display to the very considered colour palette. Stefanie tells us, "Dusty blue is a perfect colour for this type of style and we wanted to include something special that not every bridal couple would dare to do. So we came up with a soft yellow combined with beige and amber. We hope that this shoot inspires you as much as it inspired us."
Planned by ALINA BERNSTEINER the shoot feature stunning florals by MADELAINE EVENTFLORISTIK and a beautiful blue paper suite by MARCH AND MAY. Working with a real couple who had married earlier in the pandemic, it could have been their actual wedding the emotion was so high. It Surrounded by a semi-circle of flowers on the waters edge, they said vows which were as meaningful this time as on their original wedding day.
"For the reception set up the table was wrapped in a soft, textured natural linen cloth. In the middle was a runner made of fresh flowers, candlesticks, and pears. The pears were also perfectly matched in terms of colour to integrate something deep and romantic. During a strong thunderstorm we decided to put the cake in the limelight and the cocktails were mixed for the bridal couple to get a toast of them. The end was crowned by a blue sky and a perfect sunset."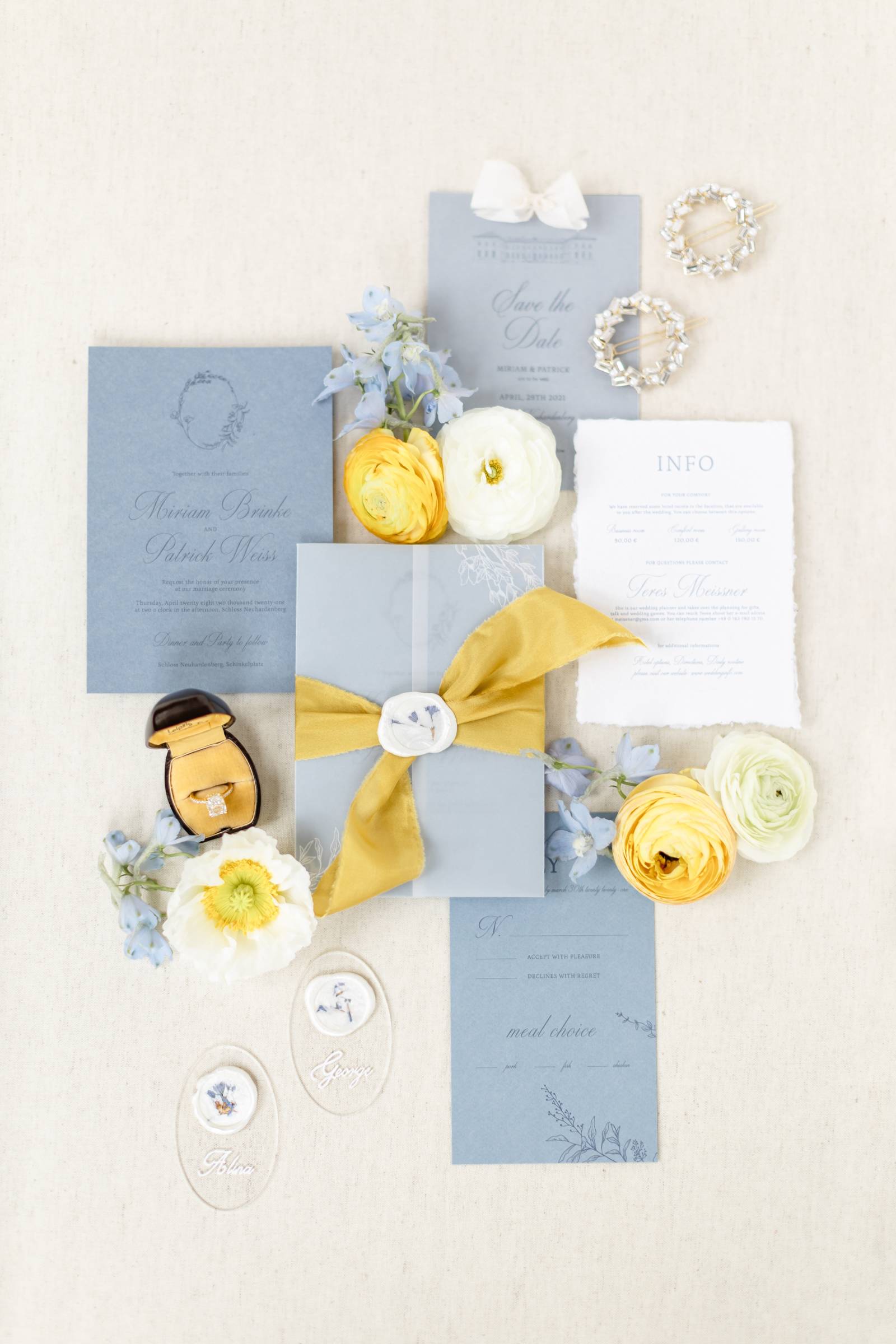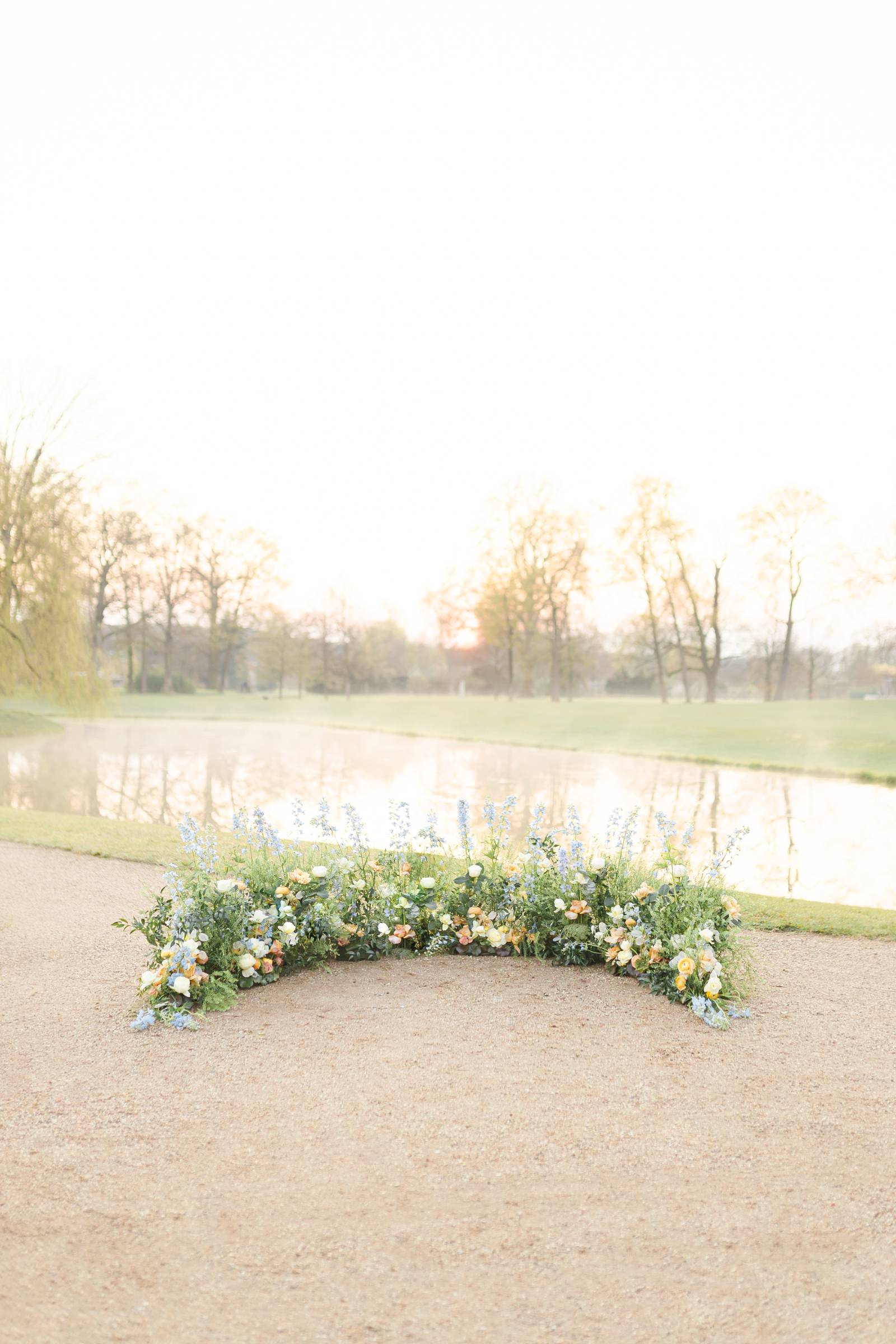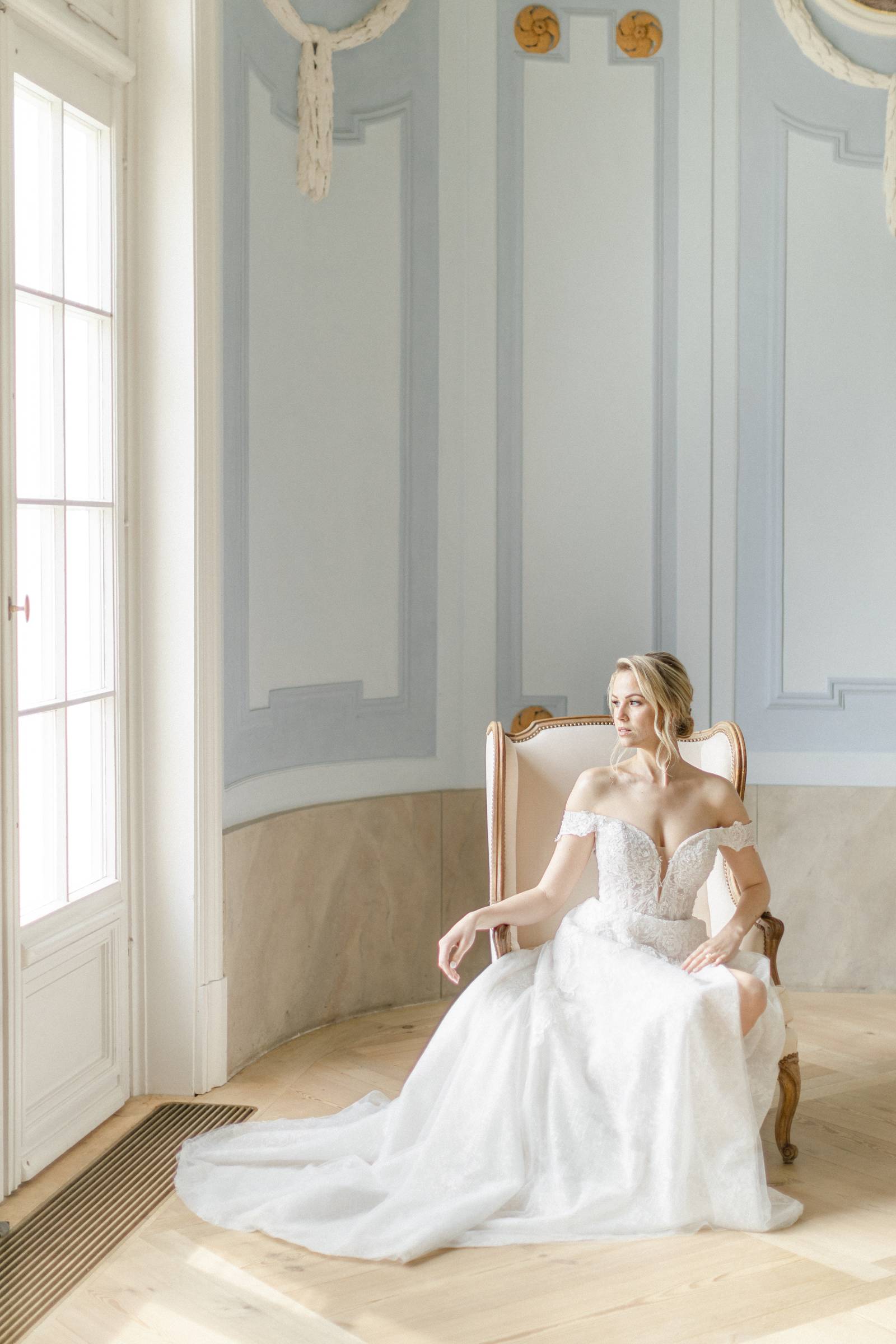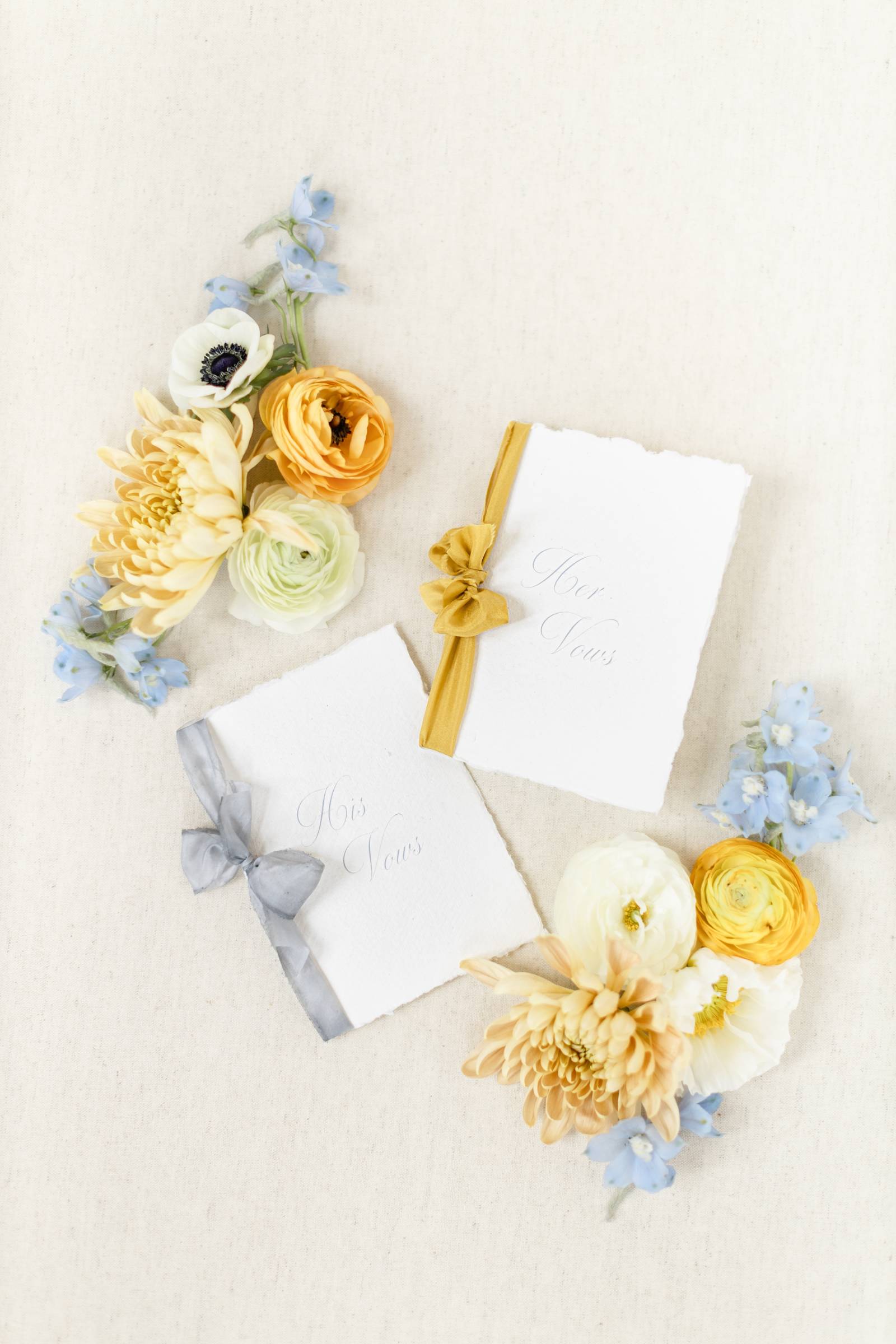 A huge thank you to German wedding photographer STEFANIE LANGE for sharing this beautiful inspiration with us. Stefanie has a strong passion for detail and creates pictures with unique, artful vibes. She tells us, "Over the years, I noticed that I fell in love with capturing the connection that two people in love share. I always take joy in documenting all the wonderful details people choose for their wedding day. That's why I finally made the decision to be a full-time wedding photographer. My goal is to make you feel comfortable in front of the camera, just to be yourself, relax and enjoy your wedding day." You can see more of her work in her portfolio here.