For Madison & Paul it was their venue itself - the SPEED ART MUSEUM in Louisville, Kentucky - that provided the inspiration for their wedding style. This iconic, modern Art Museum exudes modern and minimal architecture with its large glass pane walls and windows, a grand open staircase, and interesting light features. The couple who fell in love with it at first sight tell us, "Paul jokes with people about how I would describe our wedding style as "modern, light, and airy." He said he had never heard the terms "light and airy" before in his life, and during the planning process he couldn't stop hearing it. For people who know me, they know that I have a fairly simple and minimal sense of style. It just made sense and felt right to keep true to who I am when designing elements of the wedding." MELISSA & GARY captured their beautiful celebration.
HOW DID YOU MEET? We originally got to know each other in high school youth groups and were great friends. I had a crush on Madi the whole time, but unfortunately had to grow a lot before I could find the courage to ask her out. With a foot of growth, yes I meant that literally, and our college days behind us we finally met up again. It was love at second sight (thank goodness for lost perceptions), and our friendship turned into a great relationship. - Paul
TELL US ABOUT YOUR PROPOSAL: Excited for what I thought was an upcoming styled photo shoot for State & Arrow, I headed to Forage Plants to start prepping flowers! Upon my arrival I was greeted by the manager who asked me to watch the store while she stepped out to unload a few boxes. Paul stepped out from behind the jungle of plants and candles with the biggest smile on his face. After saying "Yes!" Paul told me we had a bottle of celebratory champagne waiting for us at a local wine bar. I was surprised with a room full of our family and closest friends! We laughed, enjoyed our favourite food and drinks (charcuterie & champagne) and celebrated for the rest of the evening. For a girl who likes to be in the know, I was truly surprised in the best way. What started off as "another day at work," turned into the best shift ever.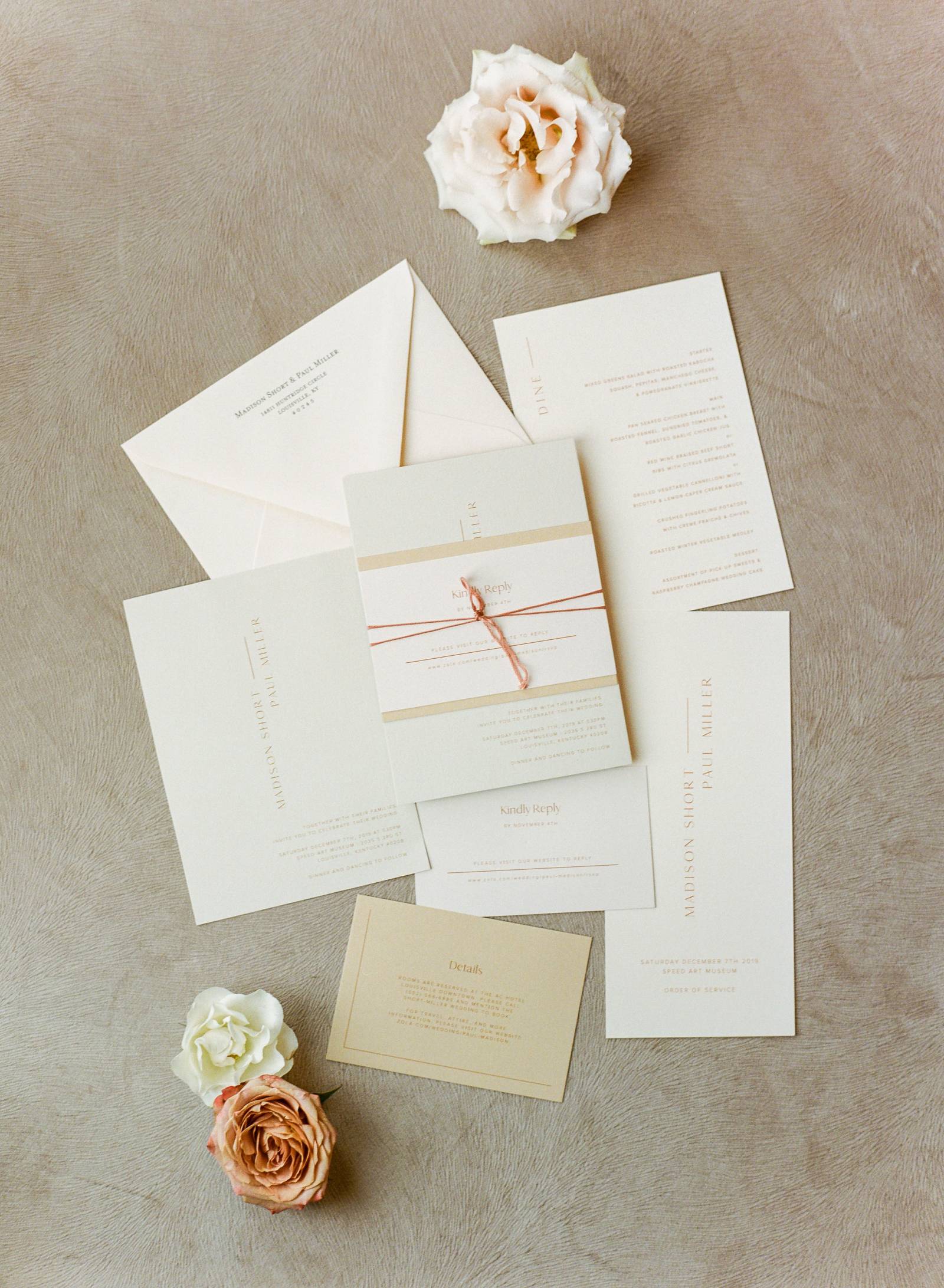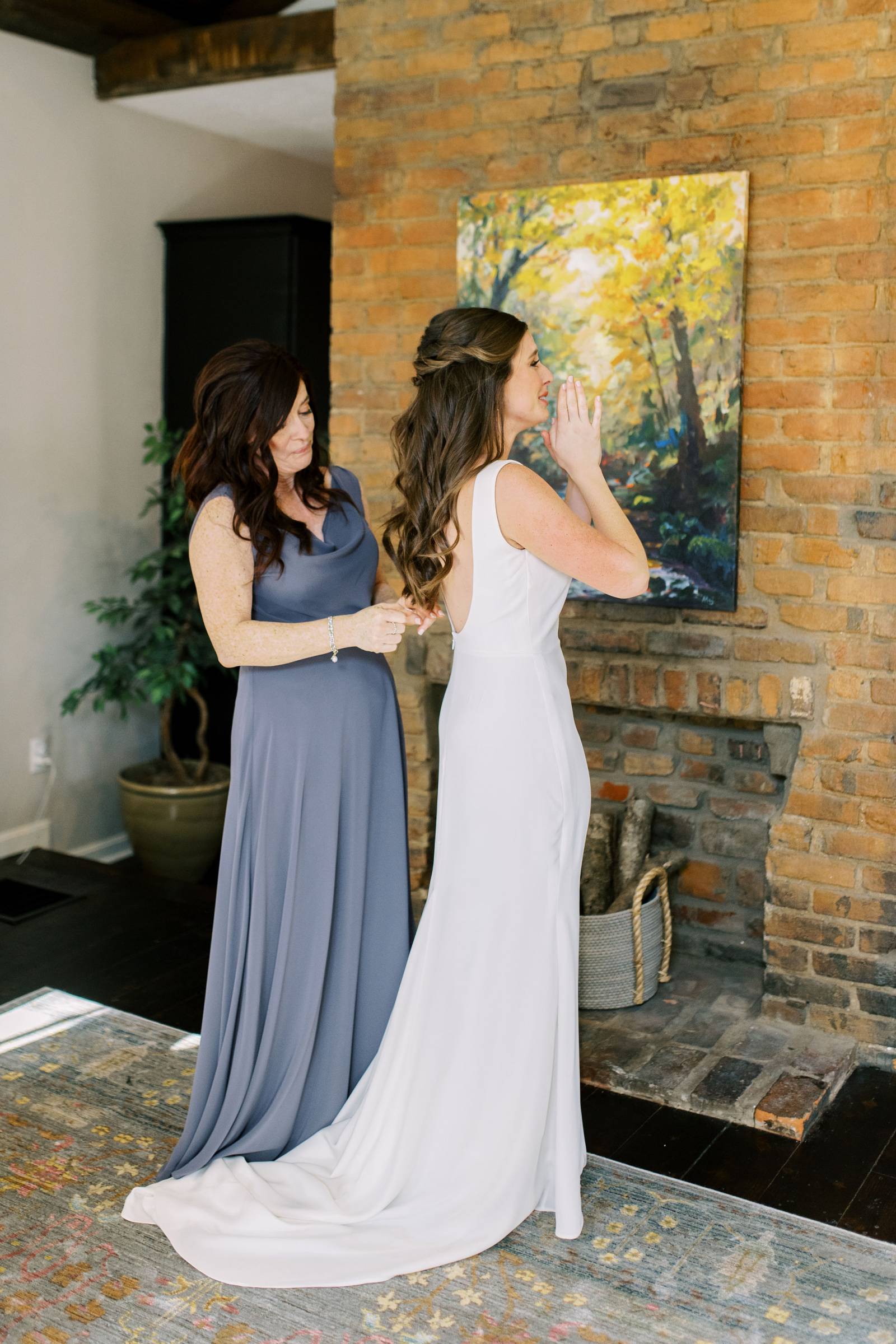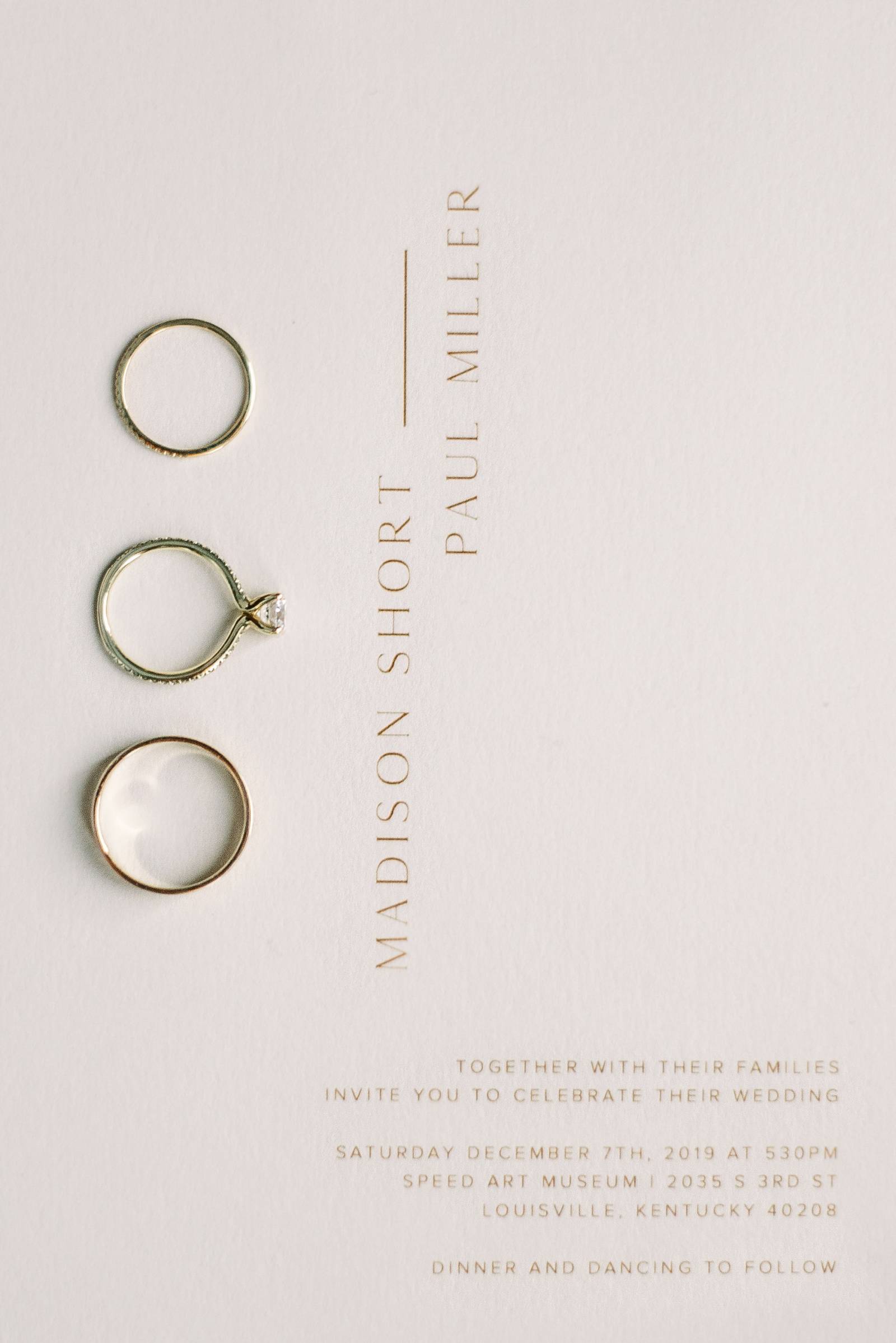 TELL US ABOUT FINDING YOUR WEDDING DRESS: Oh the dress! I knew from the beginning that I wanted to feel beautiful, comfortable, but most importantly, I wanted to feel like myself. I ended up at the Lovely Bride in Cincinnati with my mom. This shop was the perfect place for me to find my dream dress. With a simplified collection of select wedding gowns and a personalised one on one appointment, I felt so relaxed about finding "the one." I've always been drawn to a simple and timeless wedding gown and when I slipped into the silk crepe ava dress, I just knew it was the one. The material and silhouette made me feel confident, empowered, and comfy and I just couldn't leave without it. I will forever look for reasons to wear it again!
DESCRIBE YOUR WEDDING FLOWERS: I had the privilege of being the floral assistant for State & Arrow Design for the past three years. During this time I worked as an assistant designer alongside Jamie & Adria - the dream team! I can't say enough about these two gems, the mentorship, friendship, and time invested in me by these two ladies has been formable to who I am today. As you can imagine, when you work in the wedding industry you witness all the different seasons of styles, trends, colour palettes, etc. When it came time to start designing my own wedding, I was initially a bit indecisive. We worked together to draw a lot of inspiration from the Speed. Bringing in some colour & warmth, while keeping the design cohesive with the venue was important to me. We ended up with a beautiful, modern, and minimal design using ikebana style centerpieces, a deconstructed aisle arch, and touches of simple floral details throughout the space. The florals included cappuccino roses, garden roses, spray roses, terra cotta sweet pea, white Italian sweet pea, butterfly ranunculus, queen anne's lace, copper beech, and dried bleached ruscus. It was truly a dream come true!

FAVOURITE DETAIL OF THE DAY: It's hard to nail it down to just one! One of the elements that was out of our hands was the weather. With our wedding being in December we expected it to be chilly and rainy. It ended up being 50 degrees and sunny! We were able to take photographs inside and outside of the Museum with our friends and family which was such a pleasant surprise. One of my favourite moments with Paul was when we took beautiful glowy, golden hour photos inside the ceremony space and on the staircase. It felt so magical to share those moments with my soon to be husband.
WHAT ADVICE WOULD YOU GIVE OUT TO A COUPLE PLANNING THEIR WEDDING? Have fun with it, work as a team, and spend the money on the elements that mean the most to you! It's easy to get bogged down in all the things that you feel like you "have to have" or making sure everything is "perfect." Don't let the unattainable ideal get in the way of the big picture and keep coming back to each other. You are in this together now and for years to come.
MOST MEMORABLE MOMENT? It was very important to Paul and I to feel like we had little moments shared between just the two of us throughout our wedding day. After our first look we snuck away and exchanged our personal vows to each other. This ended up being one of the most special moments and one we will cherish forever. Without photographers, videographers, and bridal parties around we were able to connect, lean into one another, share our promises, and remember what the whole day was truly about. We both look back on this as a foundational moment for our marriage that will carry us for years to come.
WHAT ASPECT OF THE WEDDING WAS THE MOST IMPORTANT TO YOU AND YOUR HUSBAND? We were just so thrilled to celebrate our marriage with all of our favourite people! We were honoured to have them join us on this special day and wanted them to feel loved and taken care of throughout the whole evening. Great appetisers, drinks, and a delicious meal were one of the ways we wanted to treat our guests. We also decided it was important for us to attend our cocktail hour so that we could mingle and connect with people. It ended up being such a special part of the day.
TELL US A LITTLE ABOUT YOUR HONEYMOON: Getting married in December, we really wanted warmth and relaxation so we headed down to Playa Mujeres, Mexico for a week. We spent our days laying out by the pool, sipping on margaritas, eating delicious food and enjoying all that the resort and surrounding area had to offer! It was incredible being able to spend quality time together as husband and wife!
IS THERE ANYTHING YOU WOULD CHANGE OR DO DIFFERENTLY? I've heard almost every other bride say the same thing, the day just flies by! You'll blink and the reception is over. Paul and I both agree that we could have taken more moments to soak it all in. We could have taken more time to look around, see the guests mingling, listen to the music, and enjoy the ambiance.