Captured at the charming and historic HEDSOR HOUSE by Los Angeles wedding photographer PEONY PARK PHOTOGRAPHY, today's feature is inspiration for all brides looking for a vintage inspired celebration. Located just outside of London, the venue provided the ideal backdrop to this elegant shoot styled by EAST MADE CO. for the SOPHIE KAYE PHOTOGRAPHY workshop.
Combining the charm of bygone days with a more modern style it begins with a "getting ready" session and the bride and groom preparations including all the pretty details; the dress, the shoes, the accessories and the wedding bands. An elegant muted colour palette of beige and gold ensures a timeless quality. A stunning cake by TROUVAILLE BAKERY was a complete work of art, the divine MARCHESA gown was complemented by a romantic bun adorned with delicate flowers by EMILY ARTISTRY
Paper goods by stationery designer CURVED & CO. pieces are inspired by "toile de Jouy" motifs, and incorporate a fine sketch of HEDSOR HOUSE in pretty shades of blue. The dinner table set up outside in the gardens is enhanced by exquisite centerpieces by LUCY THE FLOWER HUNTER, candlesticks with fine candles, and refined dishes set on a moiré tablecloth with "Damask" motifs. The cream "Montaigne" chairs complement the elegant vision. The guests - in cocktail dresses and hats for the ladies, honour the newlyweds and this majestic place!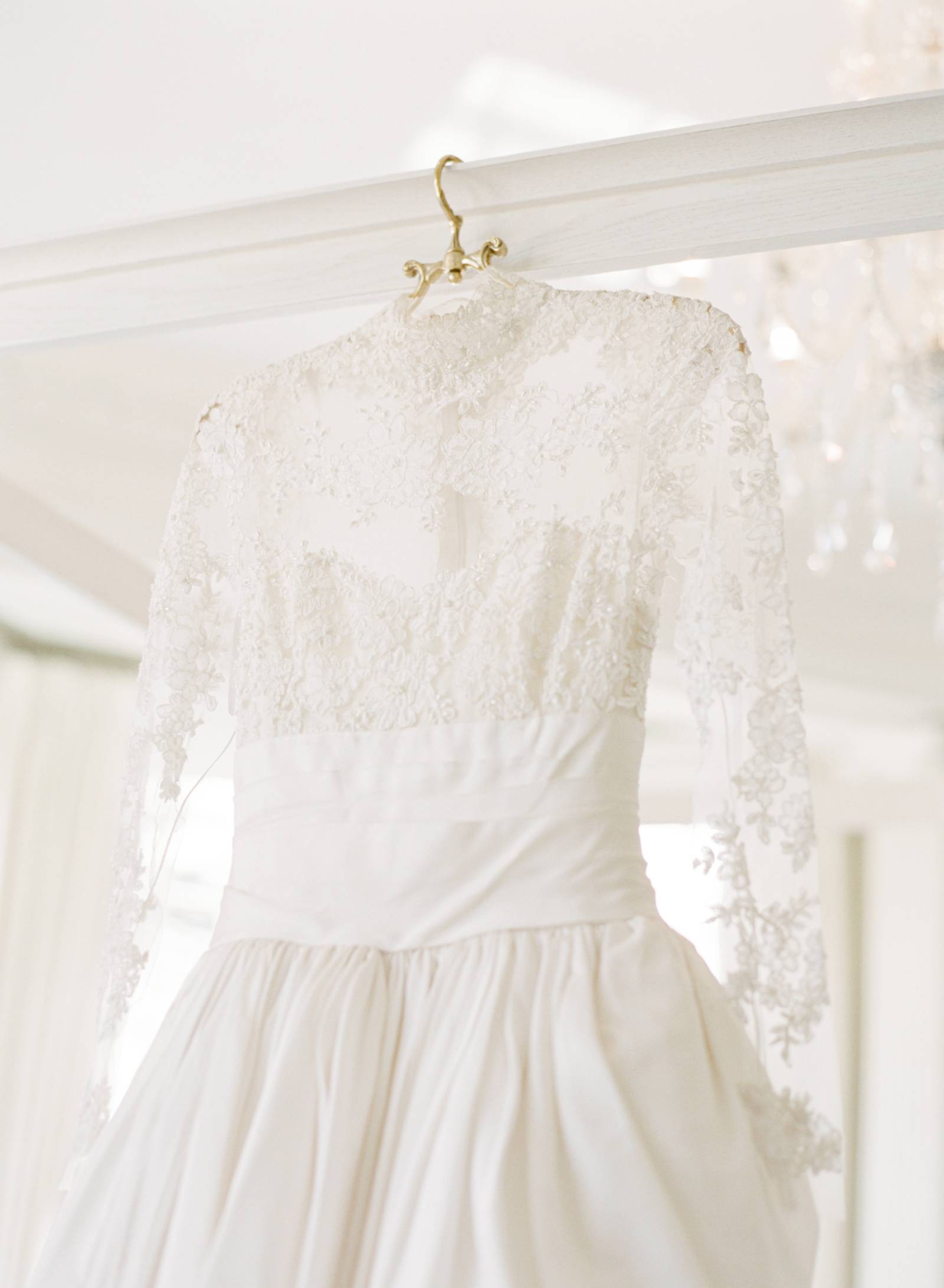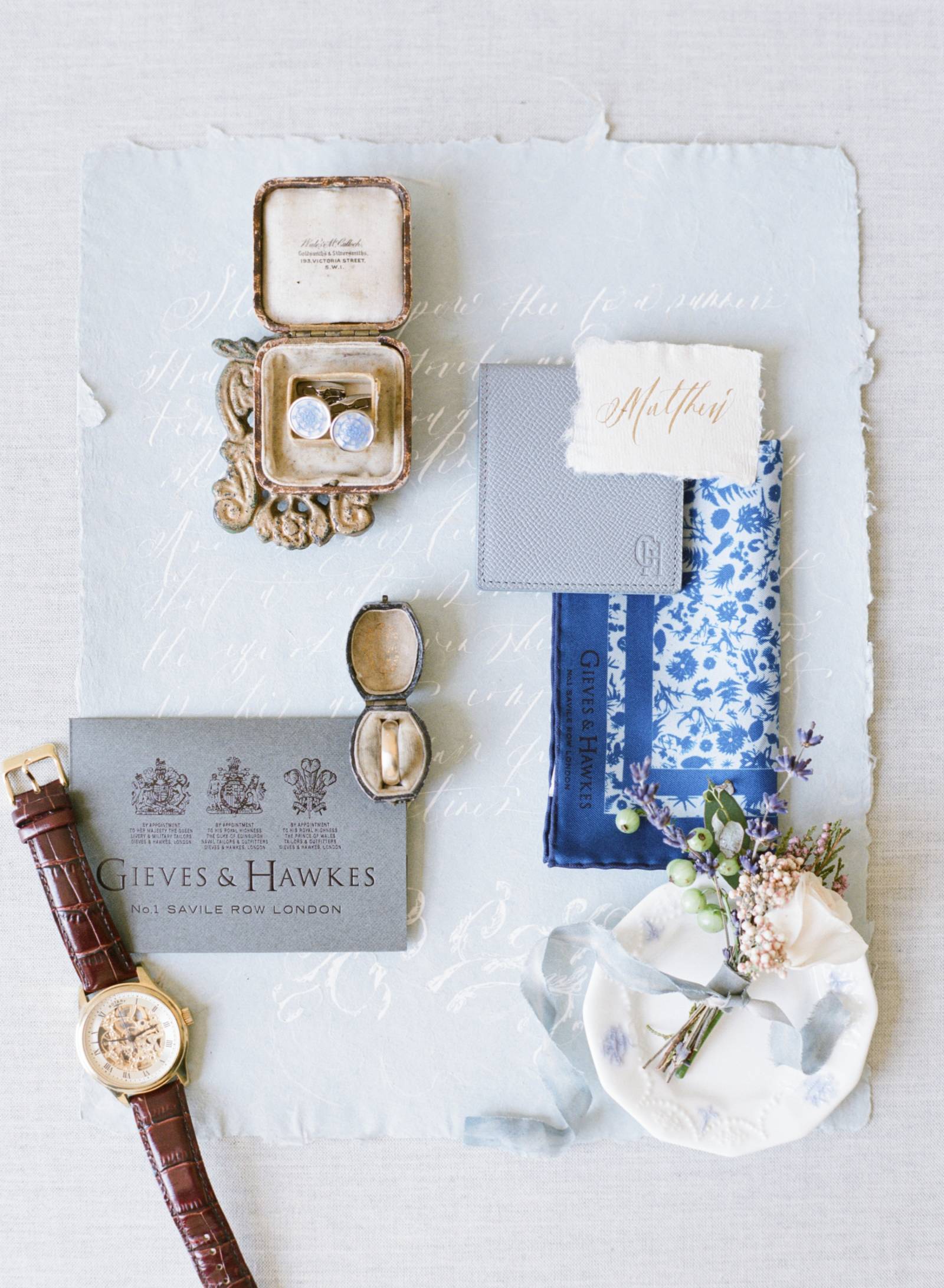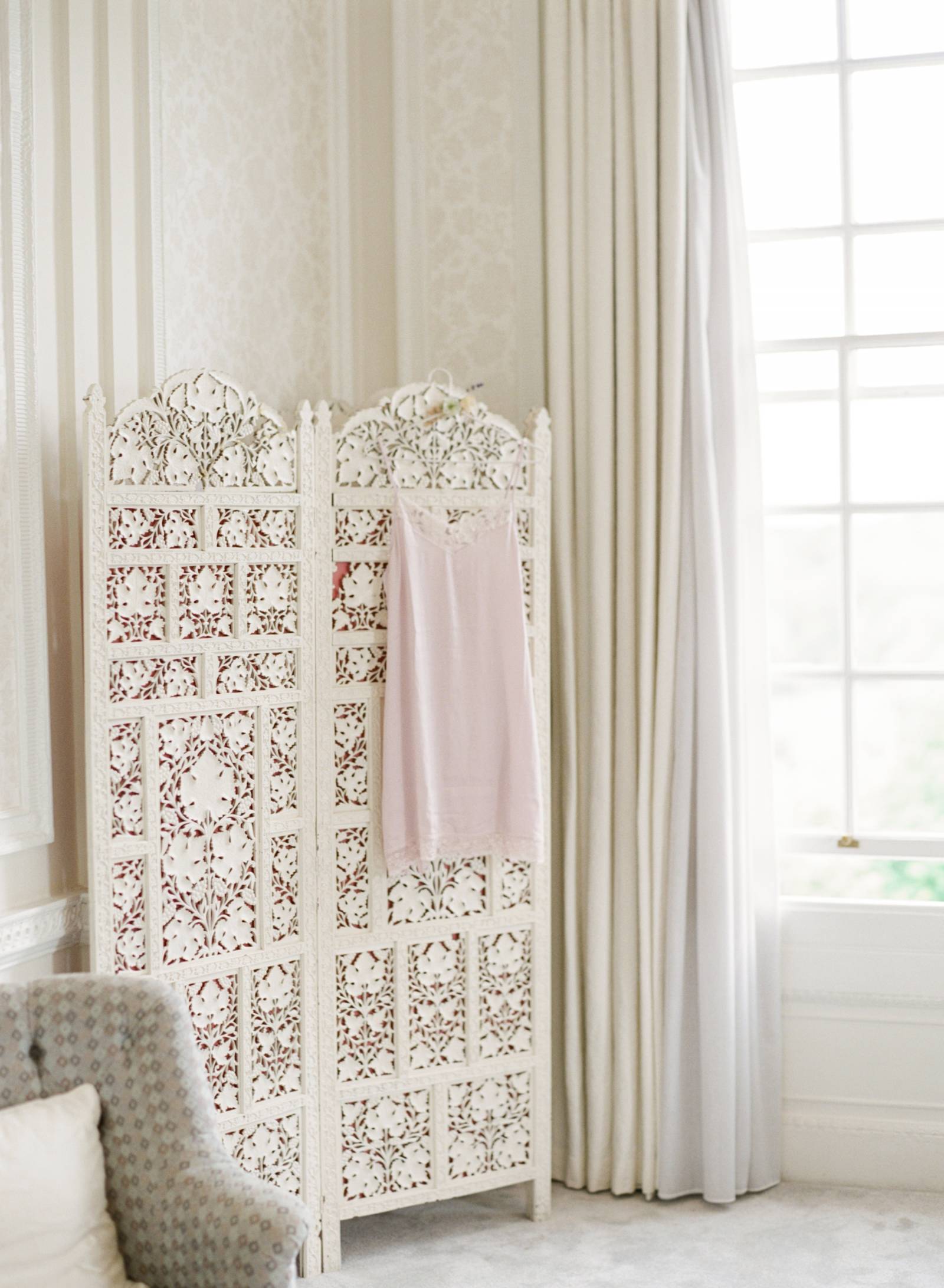 A huge thank you to Los Angeles wedding photographer PEONY PARK PHOTOGRAPHY for sharing this beautiful inspiration with us today. Catherine is a hybrid destination wedding photographer based in Southern California and travels worldwide to document love stories. Her photographic style is luminous, elegant, and artistic. Check out more of her portfolio here.