Captured by Atlanta wedding photographer ARAKA WALKER this romantic story full of longing was Inspired by the vintage and romantic style seen in the 1940's. Styled by ABIGAIL ROSILIE EVENTS it captures the beautiful details classic to the time. Amongst the beautiful details; the stunning florals by AMELIA ROSE FLORAL which paid tribute to the 40's with a cascading bouquet in sepia tones; the detailed calligraphy by Wedding stationery designer PRETTY WRITTEN THINGS which danced along the letterpress invitation suite created by BEK DESIGNS.
Inspired by true events which were documented among a collection of letters by an American World War II soldier to his sweetheart back home, the story depicts Adeline awaiting in anticipation for her groom, Samuel, to return from Paris. It is in the midst of World War II, and he has been away for months. She has been preparing for their wedding celebration while awaiting his return. Gazing out the window, aching for her love to return Adeline, portrayed by model JOZIE DILL, lounges in an authentic 1940's silk nightdress surrounded by the romantic aura of lit candlesticks.
Adeline then prepares for her wedding day, partaking in bridal portraits - a southern tradition fit for this Georgia based editorial. This tradition was a rite of passage amongst southern brides to be displayed in the local newspaper announcing the happy couple's upcoming wedding. Dripping in hand sewn earrings and hairpieces carefully crafted by Ivy of EDERA JEWELRY, donning a champagne silk gown by REBECCA SCHONEVELD, and a coiffure of soft curls by THE DARLING LOFT SALON, Adeline is the epitome of the elegant timeless 1940's bride. Letters from overseas come few and far between, and as Adeline receives a much anticipated letter from her fiancé she eagerly yet gently tears it open.

In a letter from Samuel, Adeline reads about how much he misses her and how one day on a stroll through Parisian shops he found her a bottle of Chanel perfume. The scent reminded him of Adeline, and he picked it up for her to wear on their long-awaited wedding day. The very same Chanel bottle on display among her wedding invitations.

Still in wedding preparation mode, Adeline bury's a bottle of bourbon. Southern folklore says that if you bury the bourbon at your wedding site, it will ward off rain. With the bourbon buried, Adeline knew the morning of the wedding her groom would dig up the bottle for all the guests to enjoy at reception. Inscribed on the bottle by PRETTY WRITTEN THINGS reads "Samuel and Adeline- praying for no rain, just sunshine. January 17 1942"

This editorial was a reminder of the strong love stories throughout an era many of us still relate to. The timeless beauty, the absence of love ones, lovers clinging to hope... this editorial is dedicated to all the couples that came before us who fought valiantly for country and for love.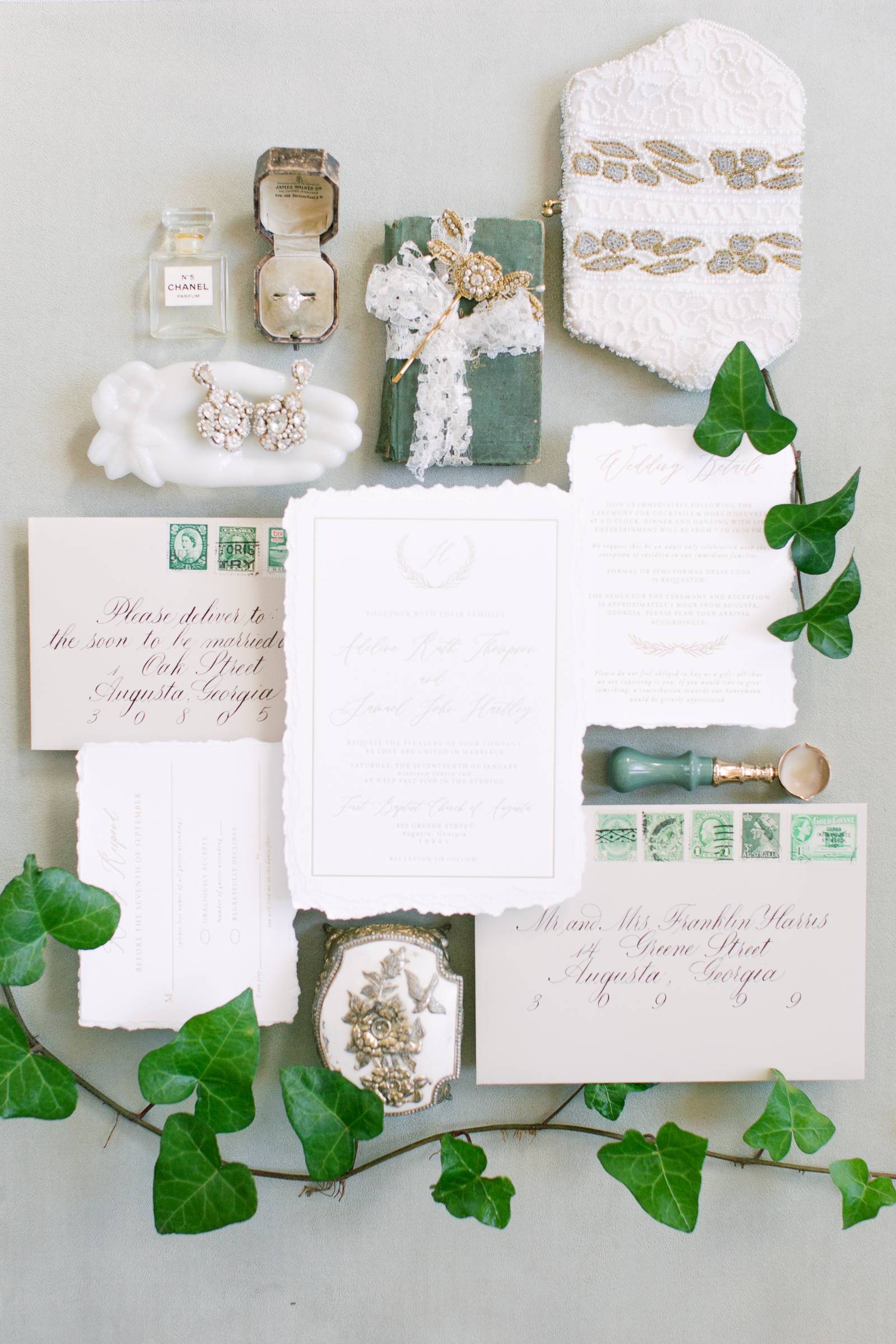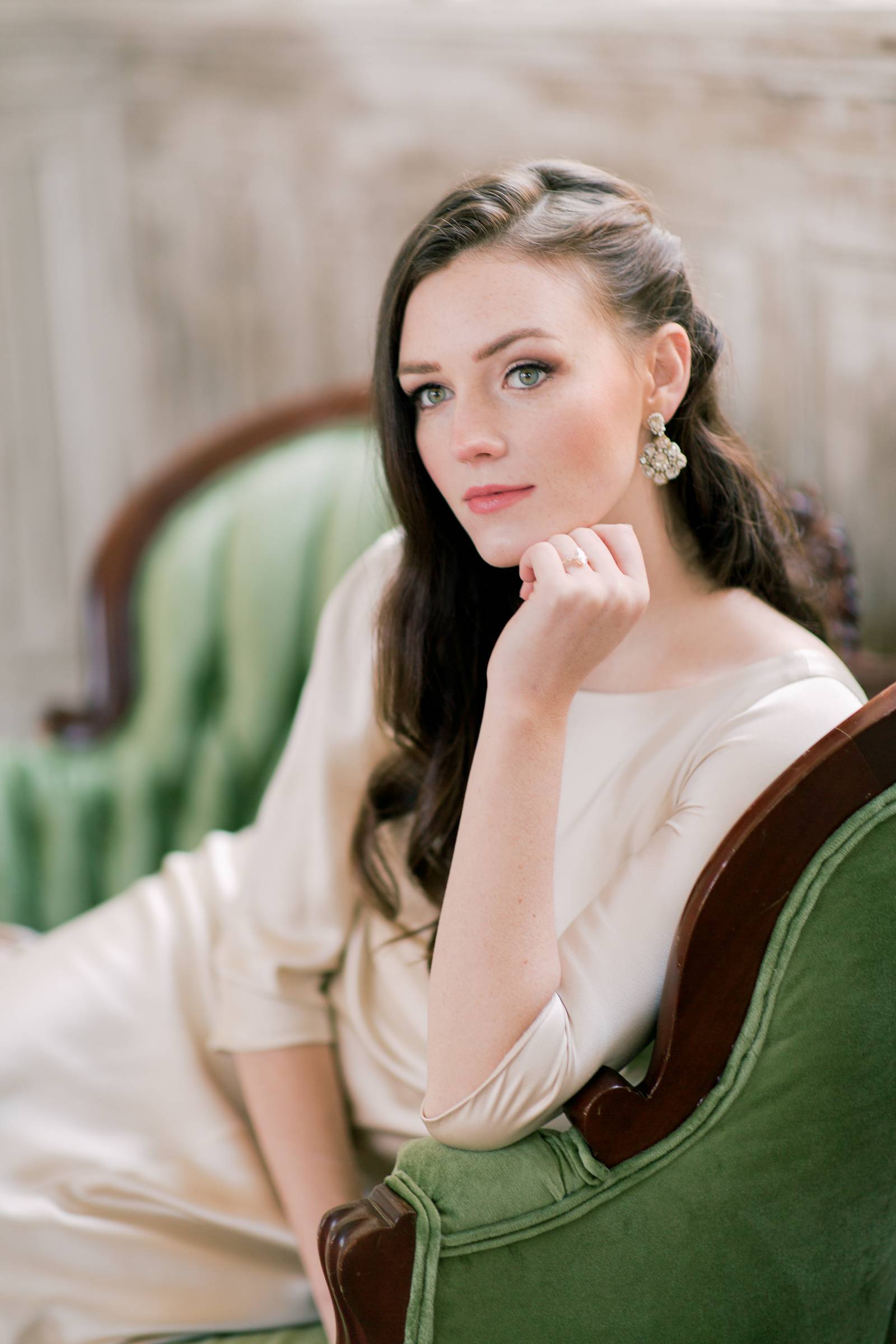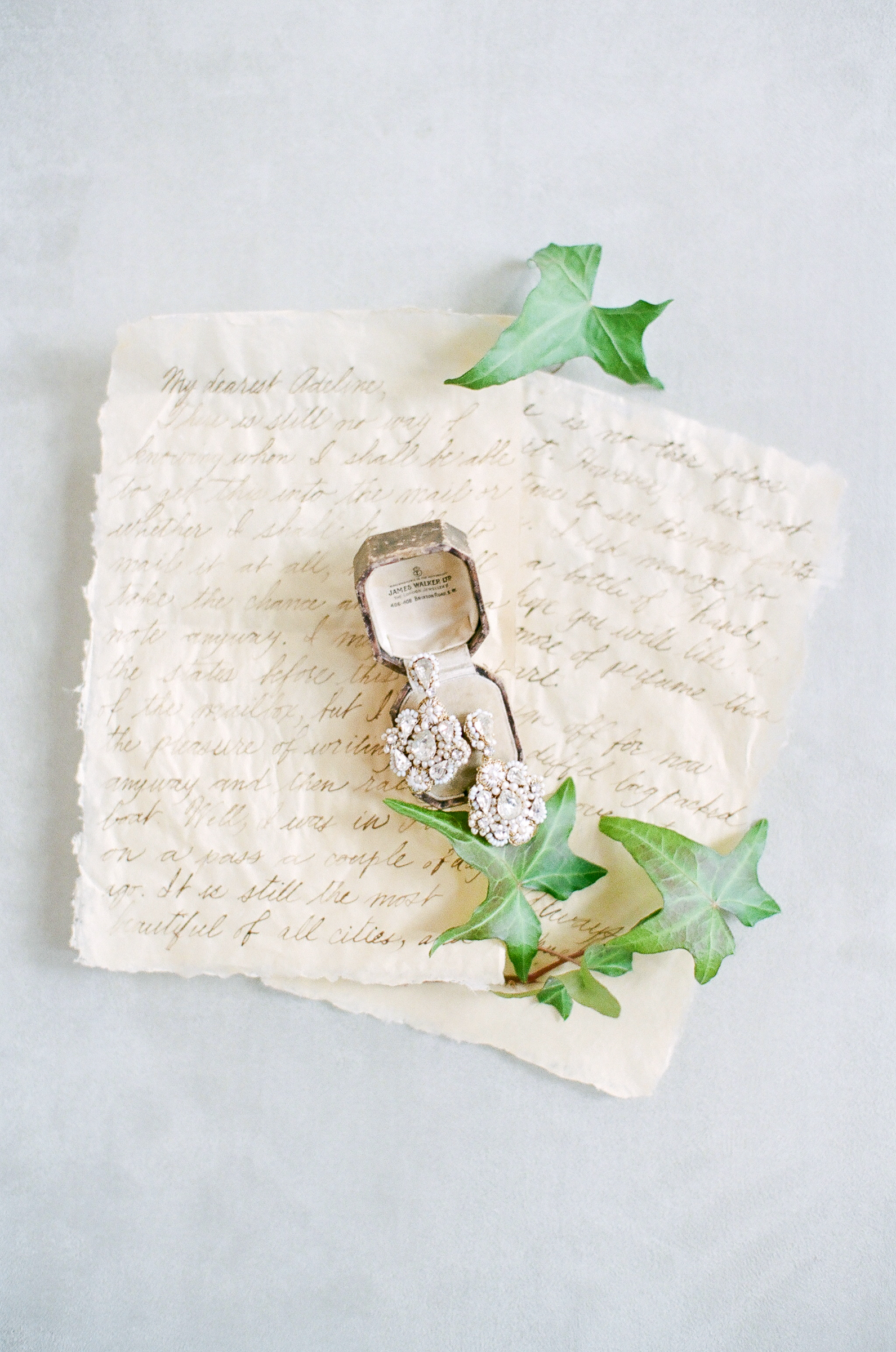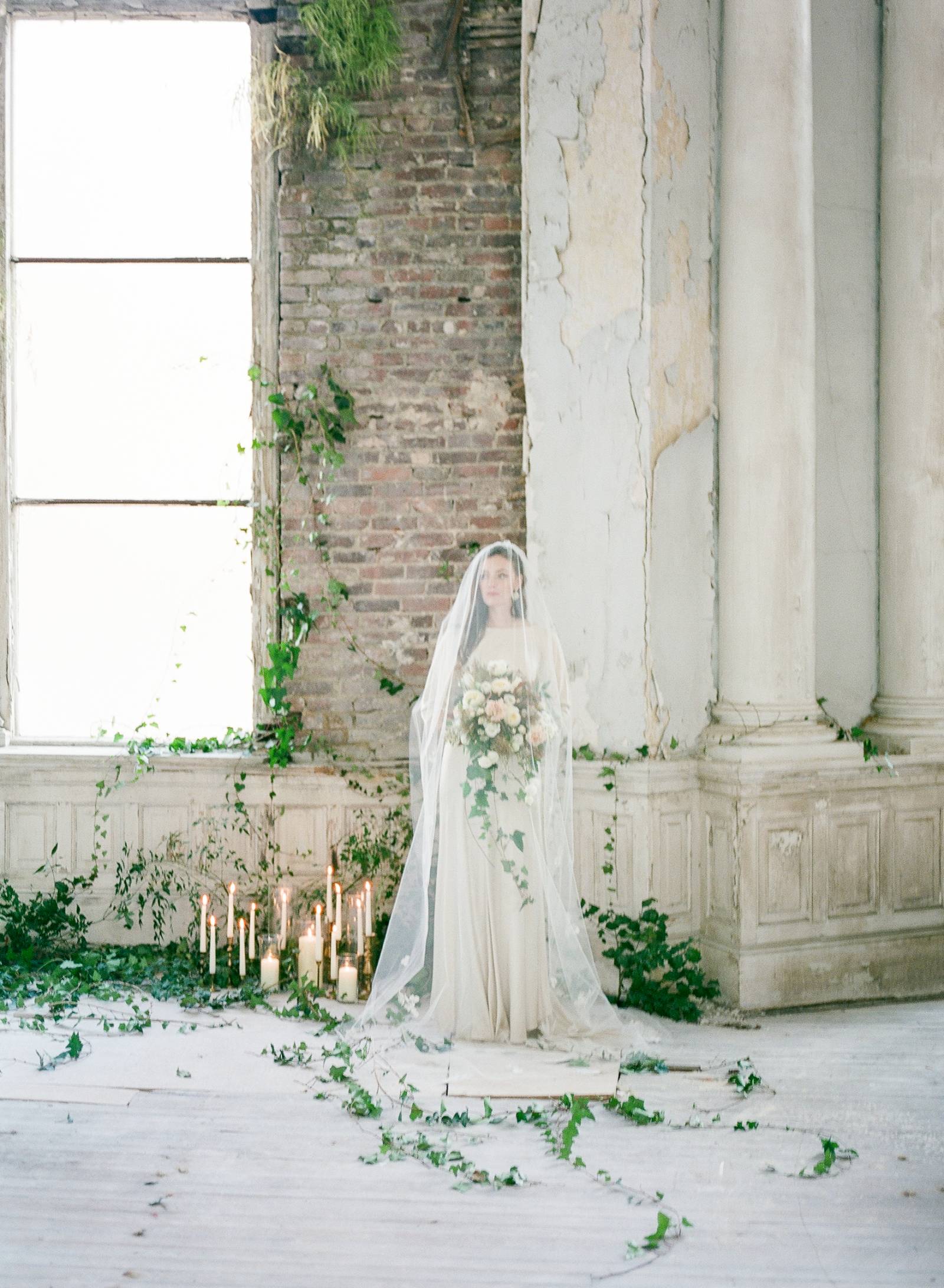 A big thank you to Atlanta wedding photographer ARAKA WALKER for sharing this stunning shoot with us! Araka and her husband Nathaniel, along with their bundle of energy daughter, live in Augusta, Georgia. After a career in the military, Araka found healing in picking up a camera and focusing on the love stories in front of her. "I am a wedding photographer in pursuit of the fine arts, longing to truly captivating the heart and joy of those in front of my camera. You've been planning for your big day and the beginning of your happily ever after; now you need a photographer who delights in your vision and future together!" You can see more of her work in her portfolio here.
Wedding stationery designer PRETTY WRITTEN THINGS is a valued member of our vendor collective. A custom calligraphy and engraving artist owner Karissa specialises in using traditional scripts and giving them a modern day look for luxury clients with discerning taste. Check out more of her portfolio here.