Charlotte & Joe wanted the landscape and scenery to inspire their wedding guests and it's safe to say looking at these beautiful pictures of their Colorado celebration by KIR TUBEN, that they simply must have been! Charlotte tells us, "The Continental Divide served as the backdrop to our ceremony that took place on a gorgeous ranch, so there was really no need for a lot of décor."
Charlotte and Joe first met in college and continued to date long distance for years as the bride was in the Marines. Whilst Charlotte grew up in Florida, the groom's family are from Colorado and he grew up skiing around the Winter Park area, so choosing to get married surrounded by nature at B LAZY 2 RANCH was a way to honour his of the family. They fell in love with the views of the Rockies and the venue fit their love of the outdoors. Photographer KIR had this to say about their day, "When Charlotte described her DIY wedding, I couldn't quite picture it to be honest. All bridesmaids were allowed to choose their own dresses (regardless of colour or cut), the bride made all the bouquets, Nana made the cake and Charlotte even found her dress in a thrift store! The bride and groom got ready in adjacent cabins before heading to the ranch. They pledged their lives to one another beneath a macramé arbor and danced under a white tent in an open field. This wedding came together BEAUTIFULLY. Everyone had an incredible time and the day seemed effortless, fun and authentically them."
HOW DID YOU MEET? We met during the final weeks of our Junior year at Dartmouth College. Our initial meeting occurred during a day party/BBQ between our respective Greek houses (literally, they shared a backyard!).
TELL US ABOUT YOUR PROPOSAL: I was on a year-long deployment with the Marine Corp in Sicily, Italy. Halfway through the deployment, Joe came to visit and proposed to me on a cliff overlooking the ocean. We were so excited to inform our friends and family, but we did not have cell reception on the island! So we spent the rest of the weekend snorkelling and lounging on the beach together before re-entering the world and the whirlwind of wedding prep that followed!
TELL US ABOUT FINDING YOUR WEDDING DRESS: As long as you have a good photographer, no need to splurge here! I popped into a bridal consignment shop and came out with a winner!
DID YOU HAVE ANY DIY ELEMENTS? A ton! I did my own makeup, florals, ceremony and reception décor, and Grandma made the cake.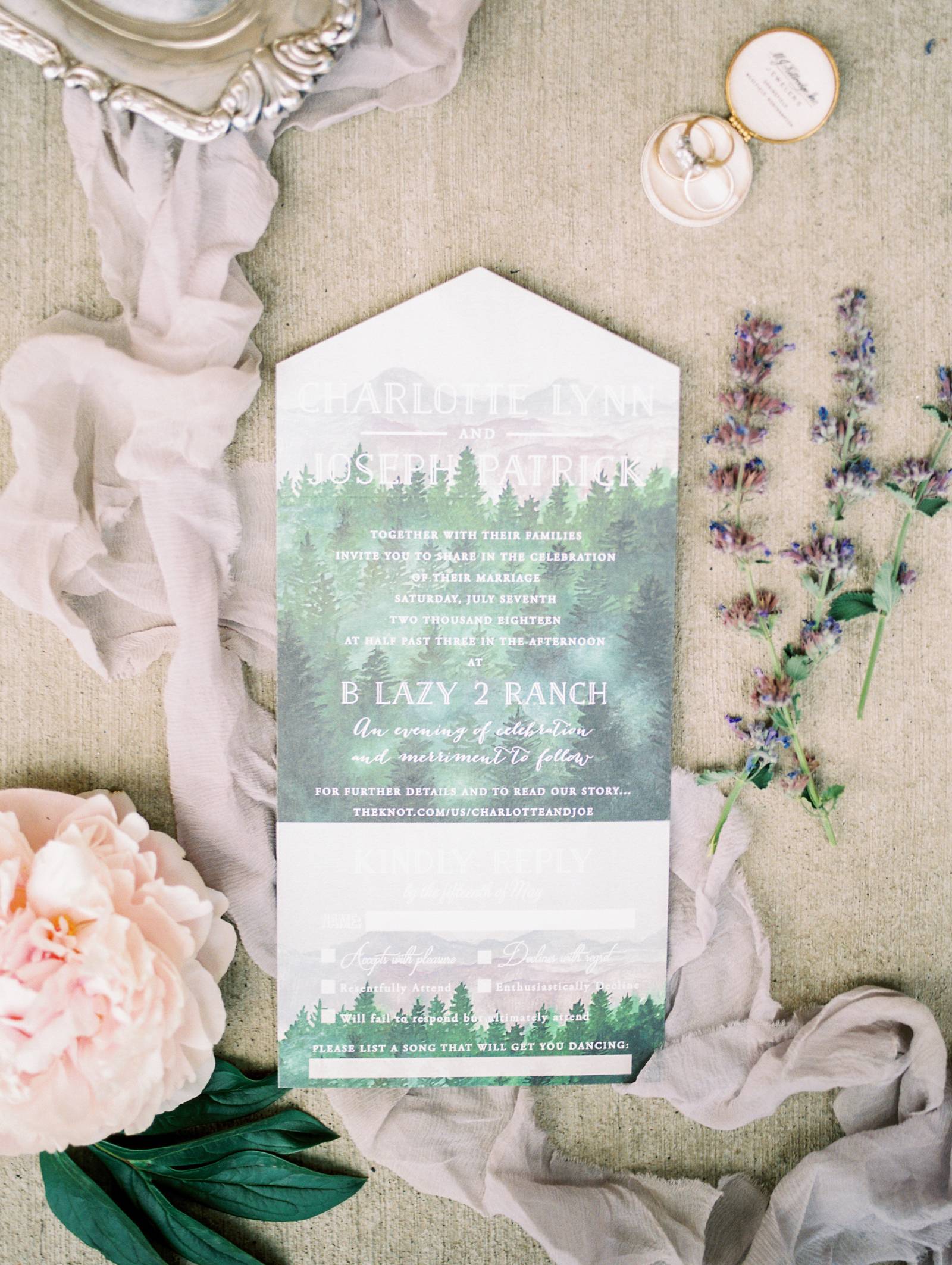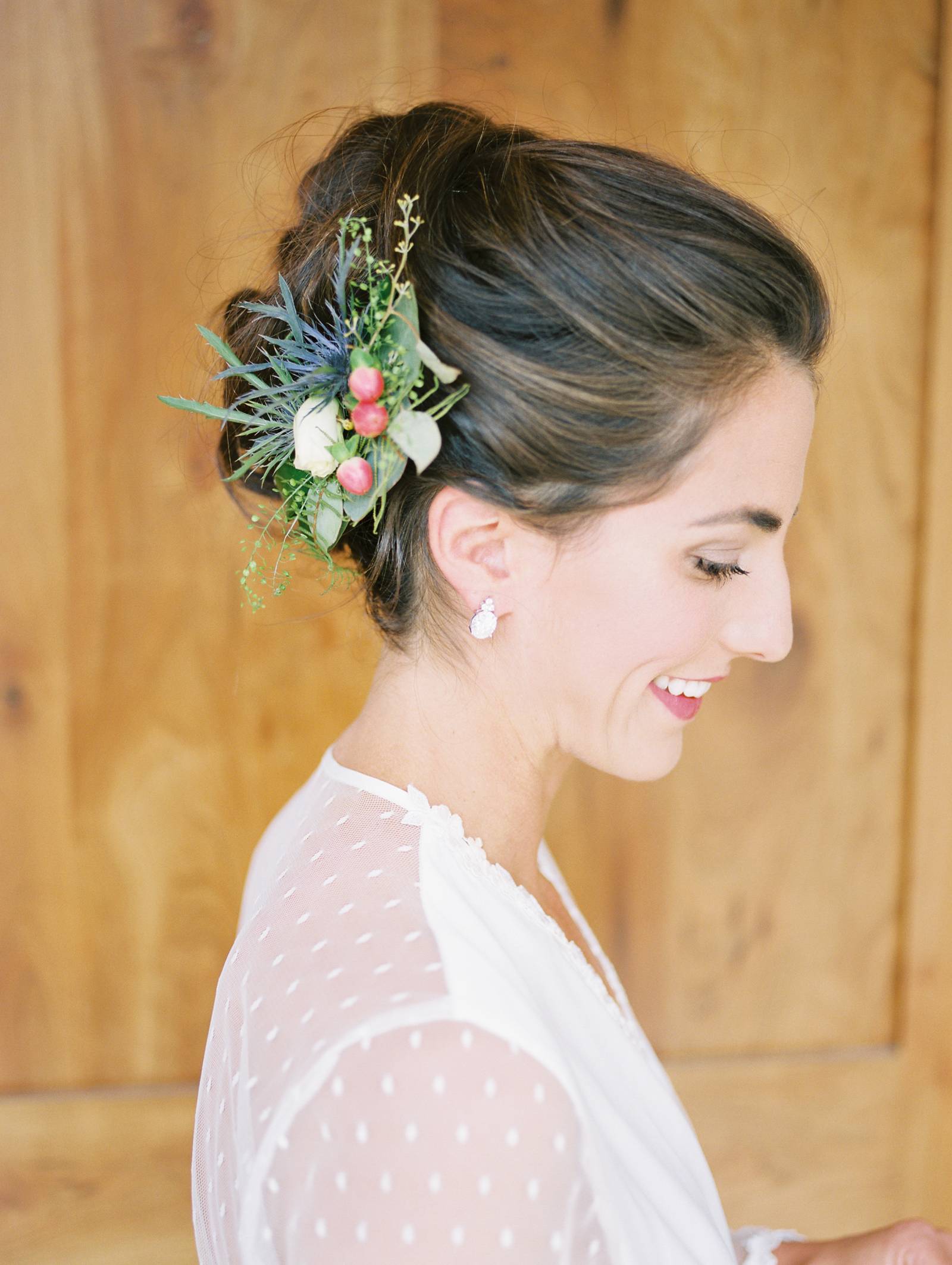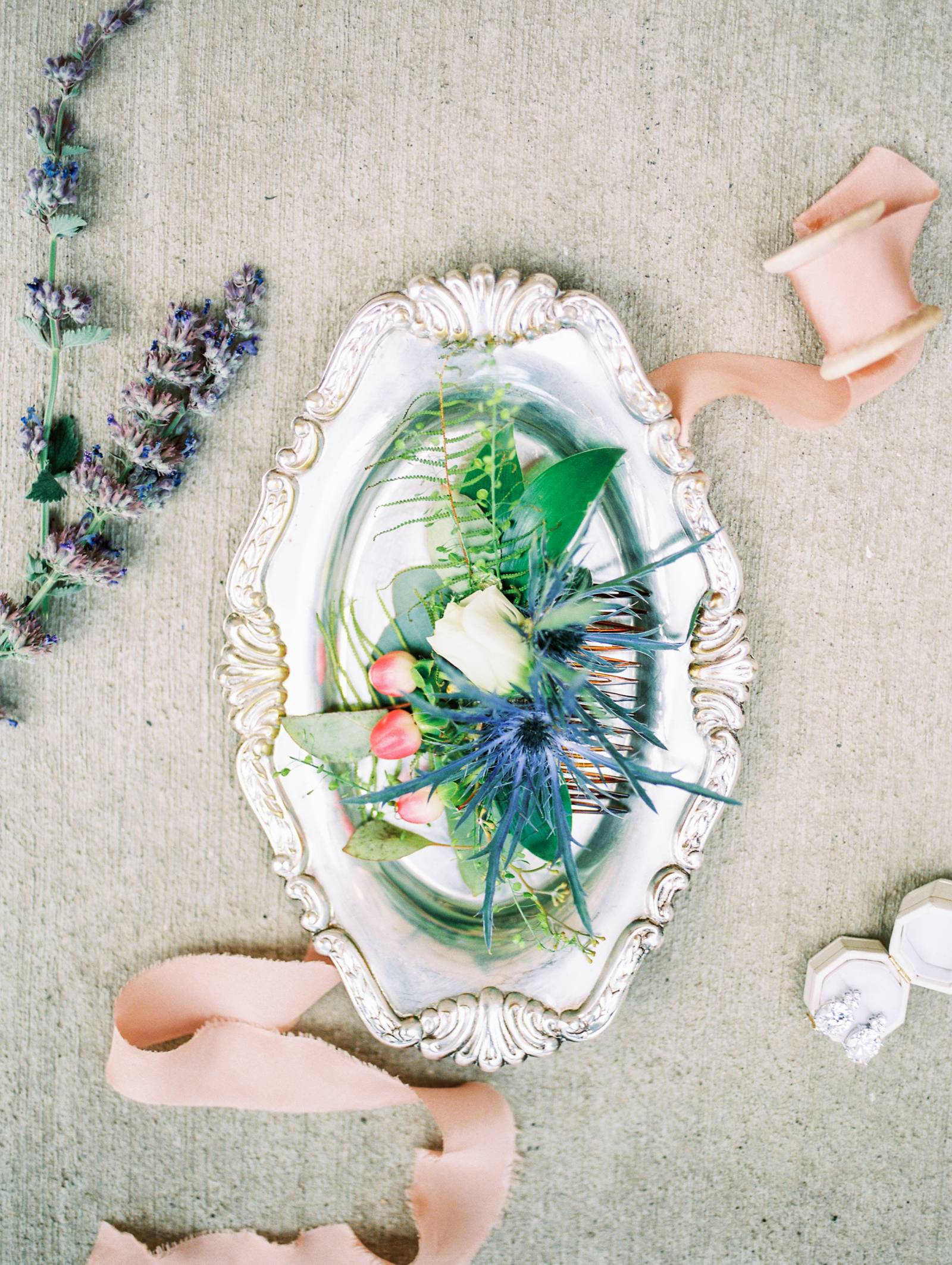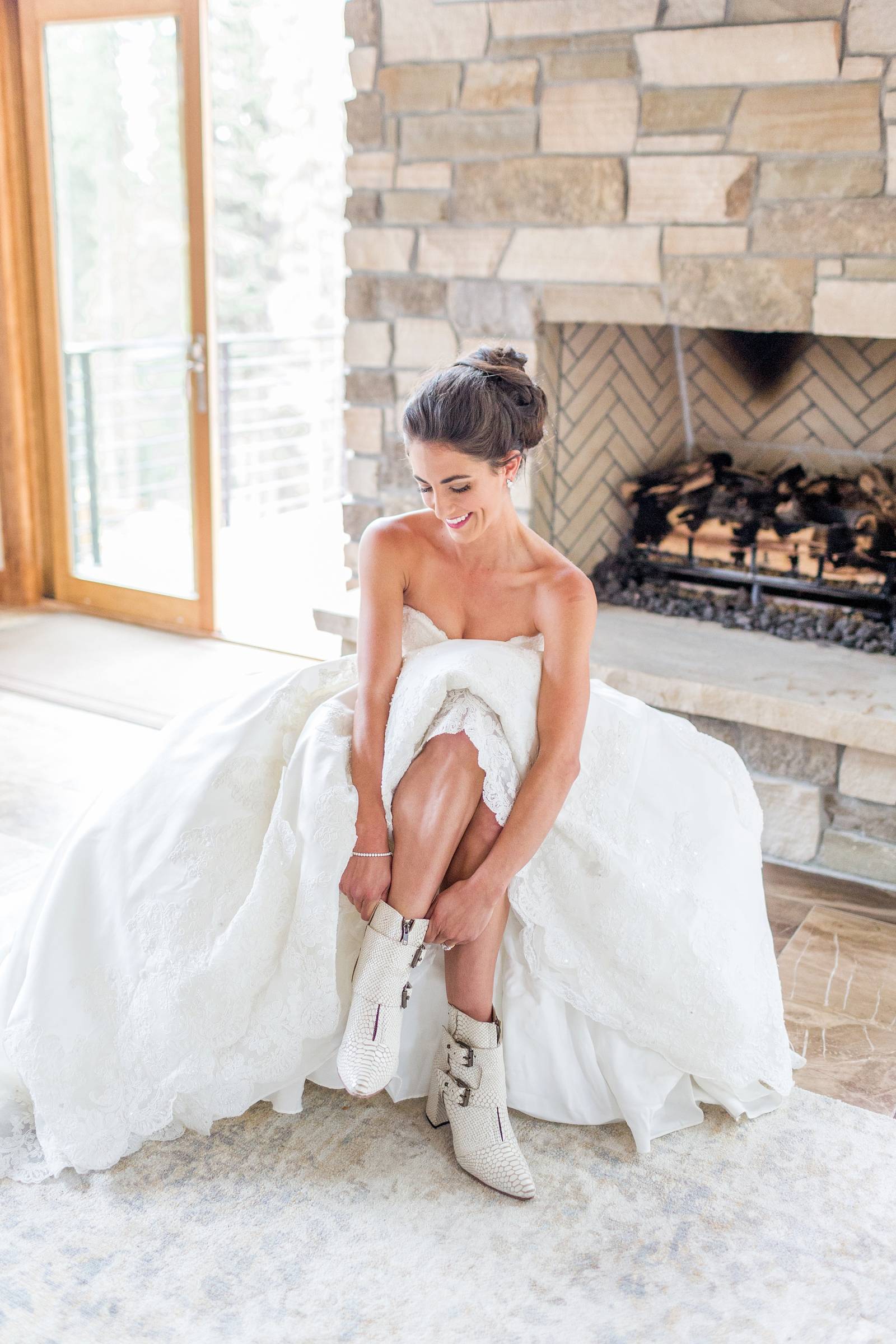 DESCRIBE YOUR WEDDING FLOWERS: The day before the wedding, my bridesmaids and I went to a floral design studio and put all of the florals together ourselves! This included all of our bouquets, floral hairpieces, boutonnieres, and arrangements for the reception. It was great because the studio gave us all the leftover florals, which I had a friend decorate the ceremony arch with. The theme was summer wildflowers, and we used Silver Dollar and Seeded Eucalytpus, Lisianthus, Larkspur, Berries, Purple Thistle, and Garden Roses. Overall, we loved this fusion of DIY + Florist – saved me a ton, and was really fun for everyone to make their own bouquet!

FAVOURITE DETAIL OF THE DAY: Perhaps this is cheating, but we loved having our wedding so close to July 4th – it allowed our friends and family to make a longer trip without the pressure of taking additional days off work. This, in turn, gave us an opportunity to catch-up with everyone in the days prior to the wedding, and we were able to enjoy the event knowing we had already said hello to everyone.
WHAT ADVICE WOULD YOU GIVE OUT TO A COUPLE PLANNING THEIR WEDDING? If you are on a strict budget, be willing to think outside the box – it is possible to have an incredible wedding at whatever price you set. At the end of the day, your guests make it such a memorable and incredible experience.
MOST MEMORABLE MOMENT? We had worked extremely hard to create a memorable day, but the best part was for sure the dance floor at the end of the night! We spent a lot of time choosing our DJ and playlist. Music and good vibes were a very high priority!
TELL US A LITTLE ABOUT YOUR HONEYMOON: When we got married, I had just got out of the military and Joe was interning between his two years at business school, so taking a honeymoon would have been difficult. We are going on our honeymoon instead at our one year anniversary. We found this approach has removed an exhausting detail from wedding planning and allows us to celebrate our wedding all over again a year later! We will be road-tripping, hiking, and camping throughout the Canadian Rockies – finishing in Banff! As I was an incredibly nervous bride and do not remember too much of the ceremony, so we will also be renewing our vows on our honeymoon!
IS THERE ANYTHING YOU WOULD CHANGE OR DO DIFFERENTLY? We can't say planning and hosting an entire wedding ourselves was easy – quite the opposite! But Joe and I learned a ton, and it really challenged us a couple to grow. Would not change a thing!