In a time before modern communication, letters were often the only way to reach those you loved. Entire lives were planned in this simple, timeless fashion of letter writing. Months may pass between each correspondence, which caused the words written on a few sheets of paper priceless. Denver wedding photographer JENNA WREN dreamt up this shoot which honours the time-honoured tradition of letter writing.
Captured at CHEROKEE RANCH & CASTLE the 'heiress' is seen in her manor contemplating how to share in mere words the love she has for the man in her life. Quietly reposed in her dressing room, she dreams of their days together. She holds his love gently, remembering as she rests. He left her with hand-written letters - created here by gifted to her in the clutch she holds. He promised her he would be close to her with the gorgeous pearls that adorn her neck and his letters carried in her purse. She runs his pearls through her fingertips; their cool touch pulling her back in. Separated by circumstances beyond their control and only days and hours to hold onto the most recent hand-scripted confession, she sits in quiet reflection of how to reach beyond time and space to him. Her longing is fierce, a fire in her soul. How she loves him... she recounts the ways in each tearful pen stroke. She finds herself lost in her thoughts as she floats above the pages lost in memories of him. Consumed with passion, love, and longing she knows she needs nothing from him but wants everything from him. Struck by inspiration, she composes her words into verse; line after line folding upon itself from the deep ink well in her soul. She ties each line to the next, holding true to her essence - the strength and power of a woman freed to love whom she pleases.
She has no way of knowing when these words will reach him, but she imagines she can send them over the miles quickly simply by gazing at the horizon, picturing her love right there coming to her castle in the light of the setting sun. The art of letter writing is not lost in our modern world. It is still ours to hold, to share in the timeless artistry of placing our words on paper with intention and meaning. This is a call to us all to resurrect those places in us that long for love, connection, meaning, and for words to be held in our hand.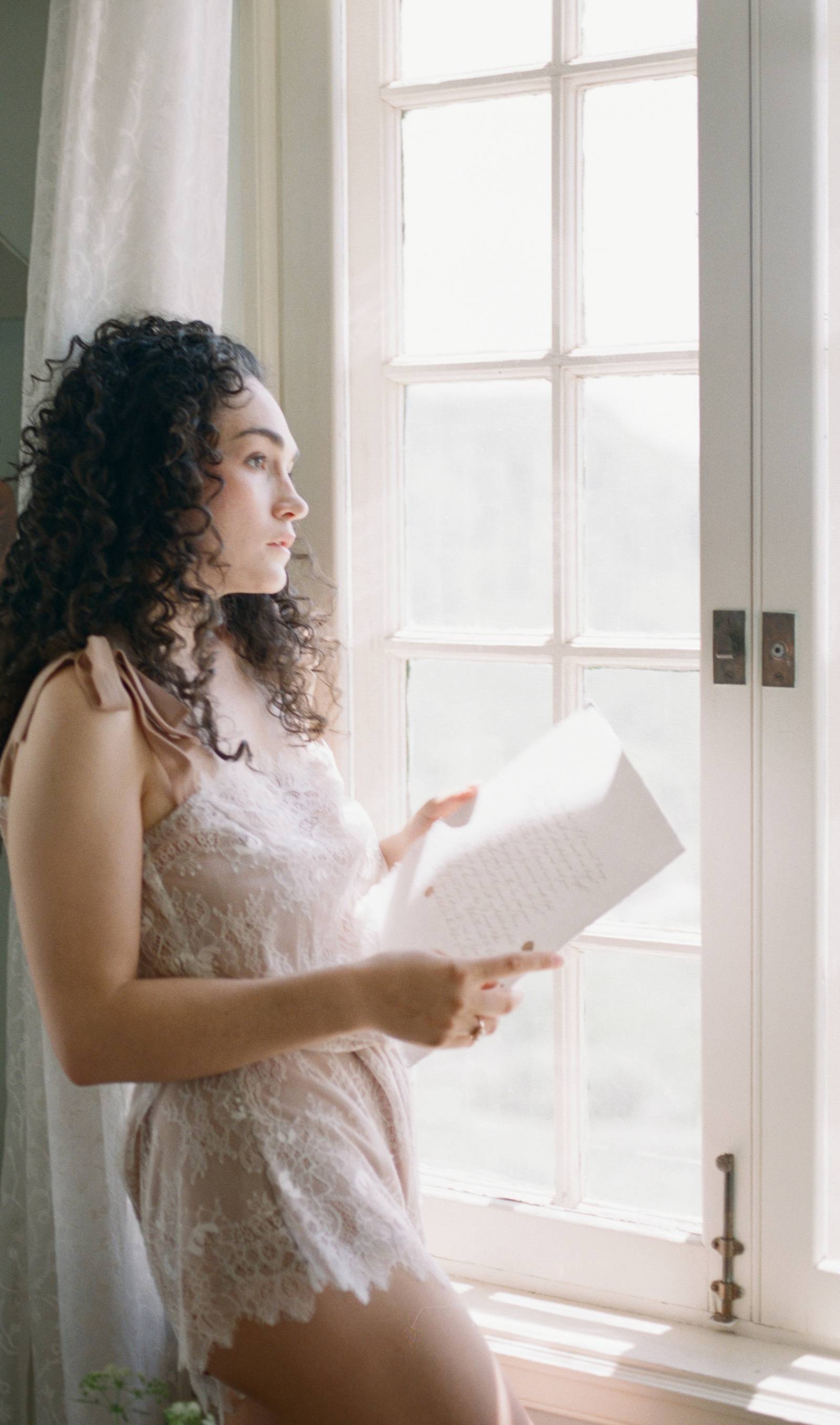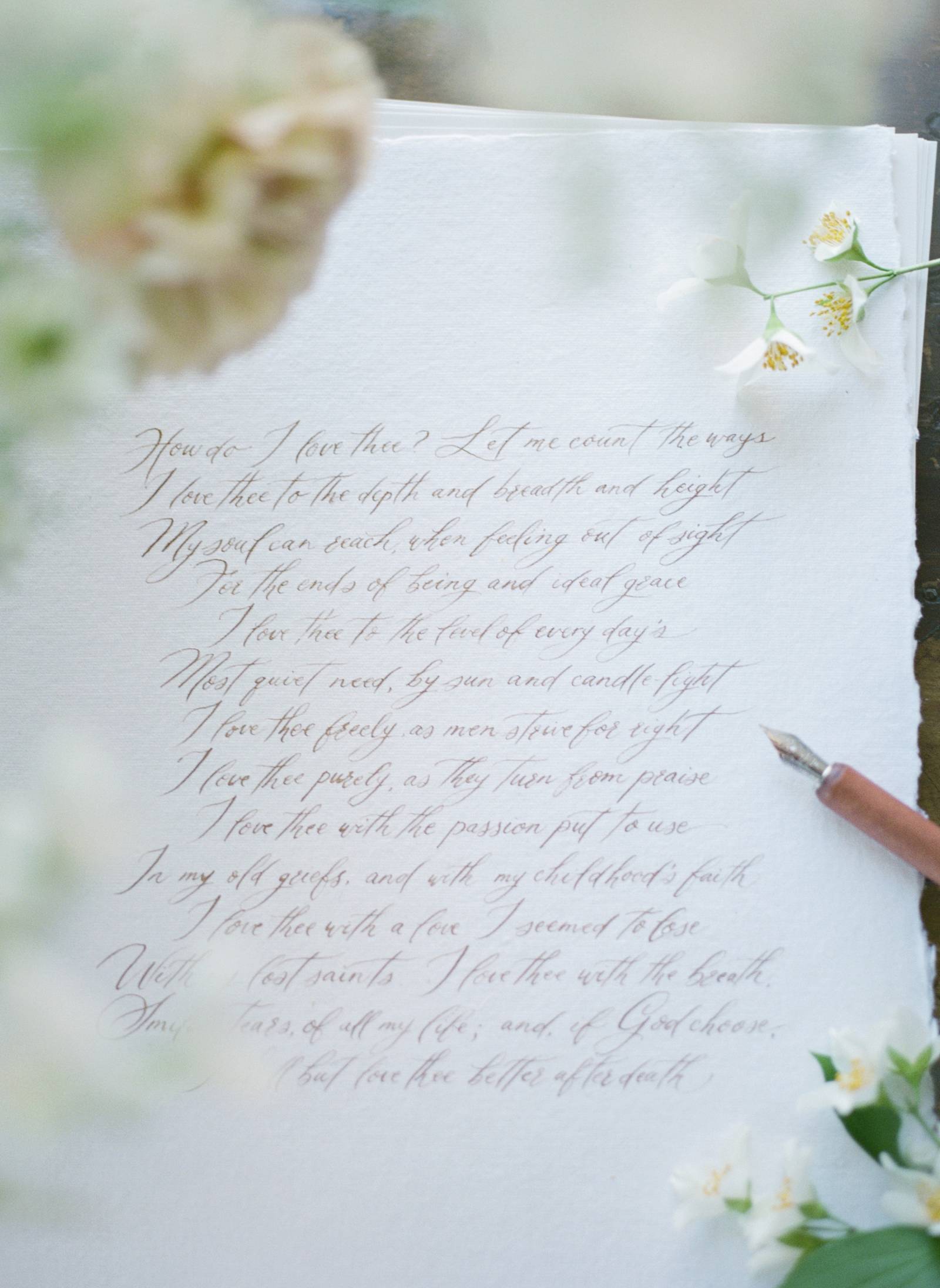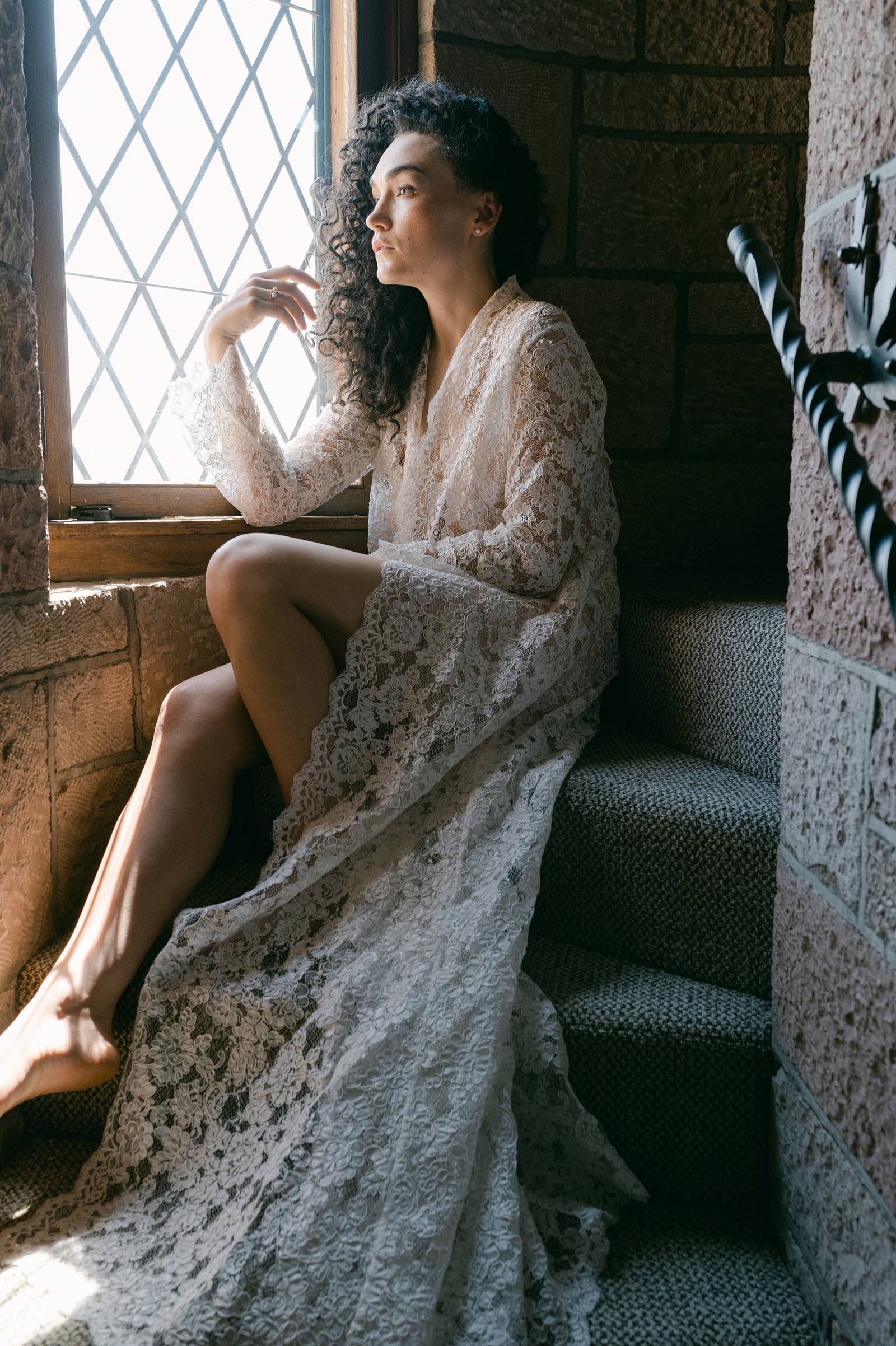 A big thank you to Denver wedding photographer JENNA WREN for sharing this beautiful shoot with us. Jenna is a valued member of our vendor collective. A southern girl born and raised with a strong love for sweet tea, Jenna is a wholehearted romantic who believes in a forever love. She has a passion for capturing breathtaking love stories for joyful romantics. Jenna has an insatiable wanderlust that keeps her traveling year round, and she is so grateful to call the beautiful state of Colorado home. See more of her portfolio here.