So I'm not too sure how many of you know this but in my former life - before I was a blogger & editor - I designed wedding stationery, and my whole life I've loved paper goods and stationery stores! I was obsessed when it came to the images I used and would spend hours on styling layouts and photographing them, so I can completely appreciate the process behind the scenes here from ESTHER CLARK ILLUSTRATION & CALLIGRAPHY. She recently worked with ALYSSA WILCOX PHOTOGRAPHY on this behind the scenes documentation of her styling process.
Esther tells us, "We kept things very simple: all of the photos are of my invitations only, rather than being a full styled shoot involving all of the vendors it takes to create the look of a real wedding. I am completely in love with how the photographer captured not only styled flatlays of my stationery, but also the story behind the styling process. Many of the photos include the hands of the stylist, or even the whole person, which adds so much more story and emotion into the images. The resulting shoot captures the creative process behind the photos, from the setting to the arranging to the end product."
Read on to learn a little bit more about ESTHER'S business...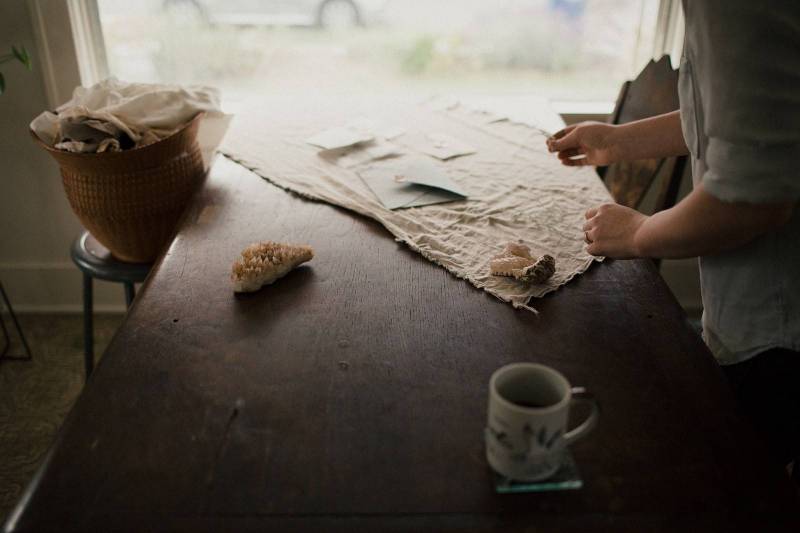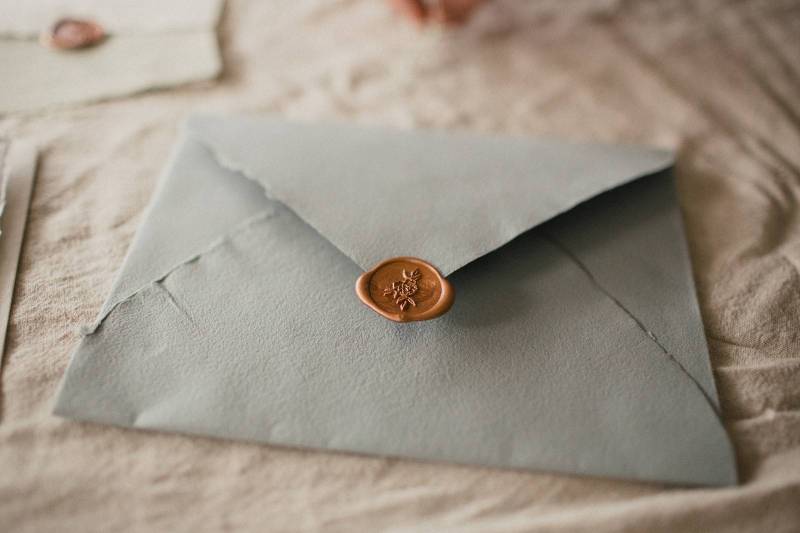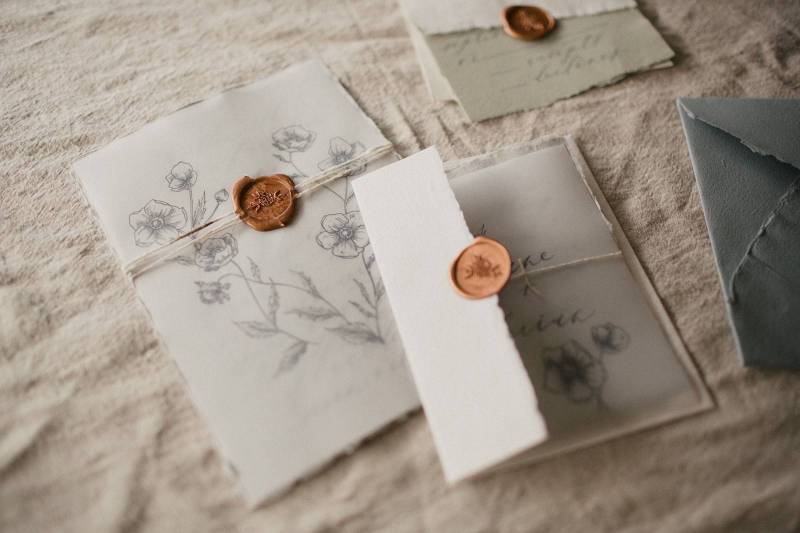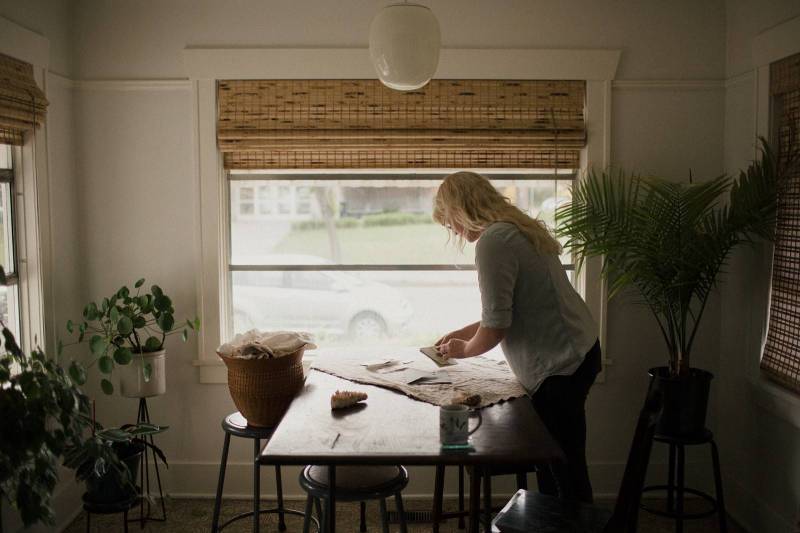 HOW DID YOU GET YOUR START AS A STATIONERY DESIGNER? After I graduated from art school, I always wanted to find a way to incorporate art into my job. I started illustrating lots of floral designs and really fell in love with it! That's how my business began. I decided to teach myself calligraphy in order to be more marketable, and the two skills naturally combined into the world of wedding stationery design!
WHAT INSPIRES YOUR DESIGNS? Nature is definitely my biggest inspiration. I love going on leisurely walks to find florals and foliage to draw from, and I'll often find my colour palettes in a specific plant. I am also very inspired by texture; soft, deckle-edged handmade paper, painterly strokes, and flowing fabrics are all big influences in my work.
WHAT DIRECTION DO YOU SEE STATIONERY DESIGN GOING IN THE NEXT YEAR? Calligraphy will always be beautiful, but modern, minimal suites that make use of typeface are becoming more and more popular! I've been seeing so many suites that use typeface only and have lots of lovely white space incorporated in the design. Brides, photographers and event planners are all starting to request more minimal stationery!
WHAT DO YOU LOVE MOST ABOUT WORKING FOR YOURSELF? I absolutely love the flexibility! I have some chronic health issues, so setting my own schedule is great for that reason, but I just love that I have the freedom to plan out my day in the way that works best for me and my current workload. Each day is filled with variety and lovely clients, and I've been so grateful to connect with all of them! I also love that I have the creative freedom to pursue my passions and my style and hone in on the skills that make me a better artist and business owner.