With a relaxed and organic approach to weddings, Southern California wedding photographer GREG ROSS's clients are always commenting on his laid back attitude and easy disposition. Such an important attribute for your photographer to have... you are after all spending a great deal of time with them on the biggest day of your lives and you want to feel 100% comfortable with them. We're big fans of Greg's work and delighted to have him as a member of our VENDOR GUIDE. Read on to learn more about him.
WHAT MADE YOU WANT TO BECOME A PHOTOGRAPHER? Art and photography have interested me since I was very young. My family traveled quite a bit during my childhood, and that constant change and exposure to new cities, people and cultures really helped shape who I am as a person and an artist. Photography is my outlet for all my creative energy and I am still endlessly inspired by new people and places.
TELL US A BIT ABOUT YOUR PATH TO GET THERE: I have been adventuring with a camera in hand for as long as I can remember. When I was in middle school, one day my mom brought home a film camera she picked up at a local thrift store. I was immediately taken with it and rarely left home without it, snapping photos of anything and everything wherever I went. My next big move with photography came when I was accepted into an arts high school where I majored in photojournalism and learned how to develop my own film. Wedding photography was a natural choice for me and I took the leap to make it my full time career after my own wedding in 2009.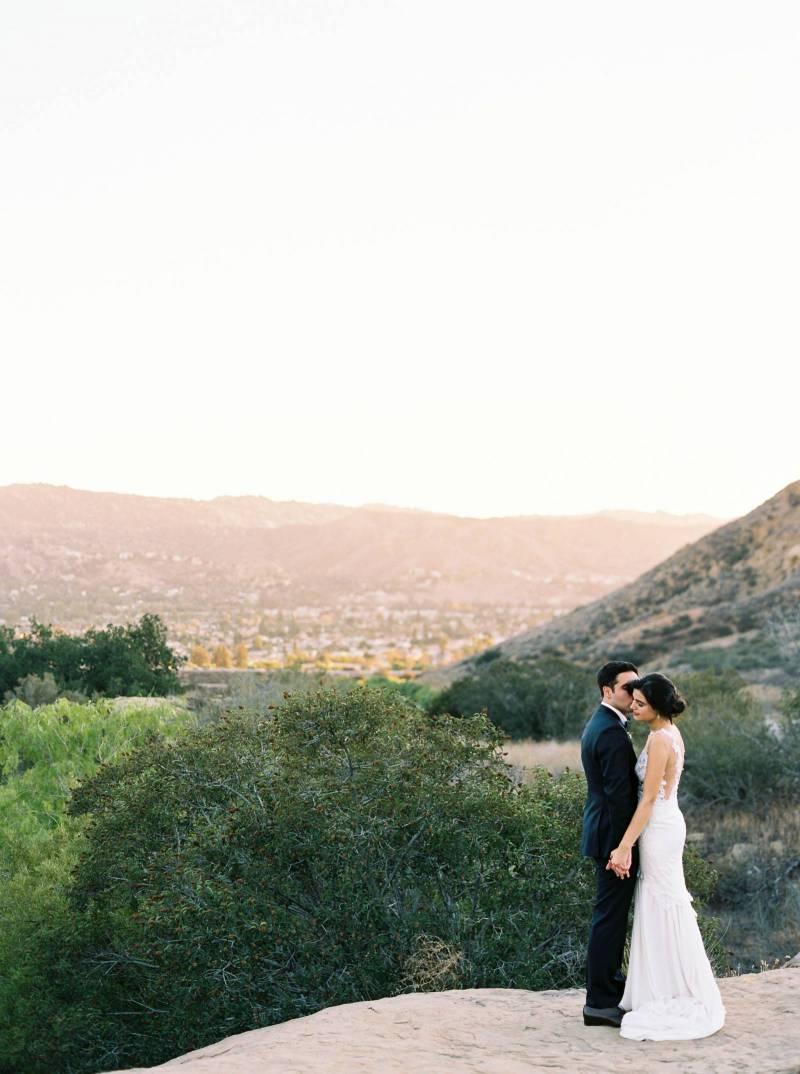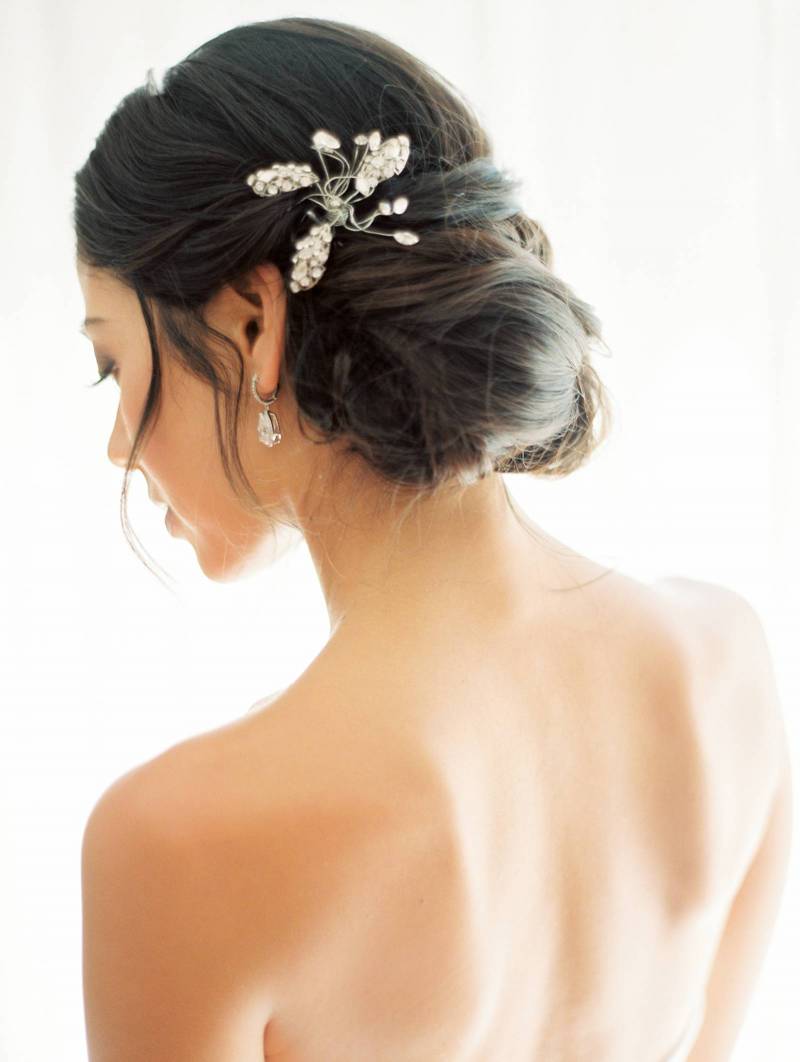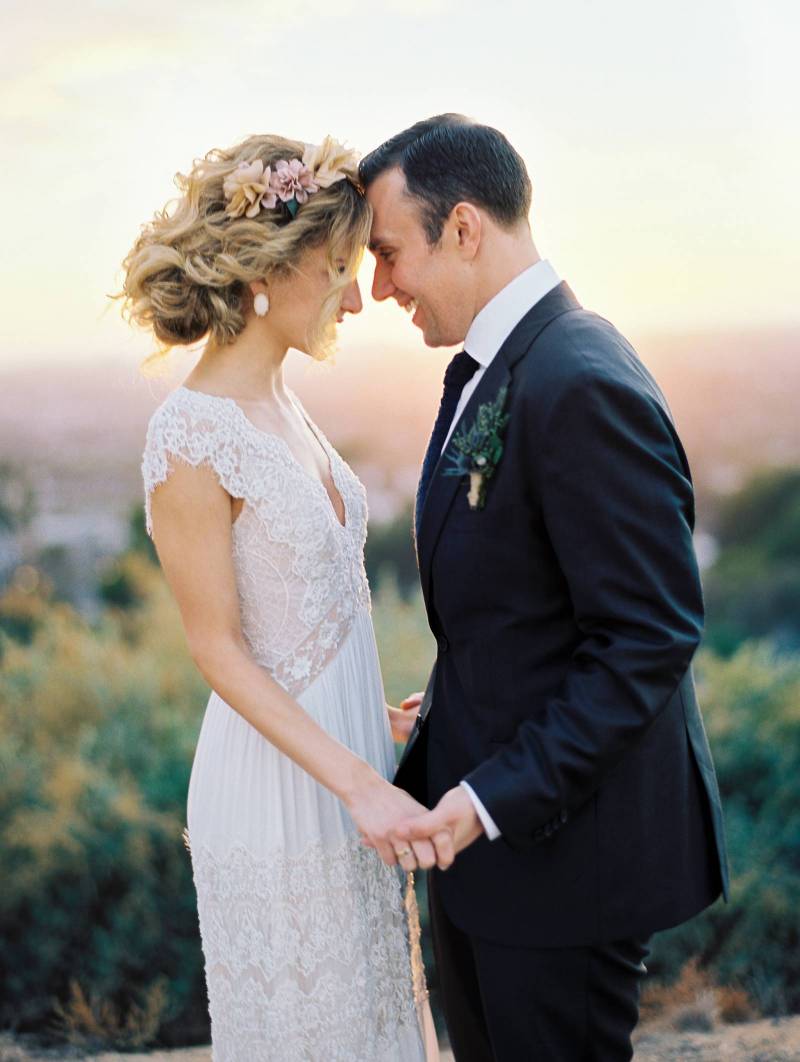 HOW WOULD YOU DESCRIBE YOUR STYLE? I've started to explain and describe my style the way that it has been described to me time and time again by my clients. I figure if you've heard it upwards of 100 times, it can't be wrong! My approach to wedding photography is organic and relaxed, yet I am seasoned in the art of directing a scene and am committed to doing whatever it takes to create a magical image. (Hiking up mountains, scaling walls, deconstructing a hotel room...you name it!) My clients tell me I put them at ease and that they have fun with me as we create tangible memories together of their biggest and brightest day. That, for me is the best compliment!
WHAT DO YOU LOVE MOST ABOUT WEDDINGS? Weddings are an ultimate celebration of love and I am a big fan of marriage and all that it stands for. Two people taking on this life together is magical thing and I feel honoured and grateful to be given the opportunity to capture these moments and tell these intimate, amazing and one-of-a-kind love stories.
SHARE YOUR FAVOURITE IMAGE WITH US AND TELL US WHY. My favourite image is uncovered with just about every wedding I shoot! As I am culling new film and editing my latest wedding, you are sure to find me obsessing over an image or two. This is always a fun discovery and keeps things fresh and exciting around here. My latest favourite is of a recent bride, Morgan, getting ready on her wedding day. The stars aligned with this shot in terms of lighting and composition, but my absolute favourite thing about it is her presence and sense of peace, which can be felt through the image itself. To have such a moment of quiet, calm reflection on a wedding day is something I always hope and strive for, and I was so happy to have captured it beautifully and authentically for this amazing bride.
CAN YOU RECALL YOUR FAVOURITE WEDDING EXPERIENCE? I have had a lot of fun and memorable experiences at weddings, but one that stands out is a destination wedding I captured last year on the island of Catalina. The location was amazing and the couple and their friends were just so much fun. Lots of good moments, speeches, laughter and - of course - images from that wedding!
ASIDE FROM FAMILY & FRIENDS, THREE THINGS YOU CAN'T LIVE WITHOUT? Coffee is pretty high up on the list thanks to my habit of endless cups in a day and my search for the best latte wherever I go. Of course my cameras and lenses would make that list. My newest acquisition is also my latest obsession: a Bokeh Factory lens, altered by hand by an amazing guy in Poland. This thing helps create incredible images! I'd also include my mountain bike, which I take out for trail rides whenever I have free time (which, let me tell you, isn't often enough!).
WHERE WOULD WE FIND YOU ON A SUNDAY MORNING? If I'm not traveling or returning home from an out-of-town wedding, you're likely find me at home, out for a morning walk, or at a local breakfast spot with my family; my wife Erin and our almost-one-year-old, Eveleigh.
HOW WOULD YOU SPEND YOUR IDEAL DAY OFF? My ideal day off would begin with a giant cup of coffee (obviously!) on the patio of a hotel or Airbnb in a place I've never been. With my family by my side, I'd walk the streets, explore the local culture, eat ALL the food and drink another few (put mildly) cups of coffee. Maybe throw in a museum or two, or a trip to a beach or hiking trail. The day would end with an awesome dinner at a hole-in-the-wall, locals-only type of place and with a drink under the stars on that same patio where the day began.