Northern California wedding photographer LE VIE PHOTOGRAPHY seeks to create imagery that holds a deeper meaning and will stand the test of time. He focuses on capturing what is most important: life's moments. As a visual biographer, he seeks to capture authentic imageries that tell life's beautiful stories. His goal as a photographer is to take his audience back to each moment and give them the same exact feelings he felt when he captured his images. Every image created by Viet is an invitation into his world. A world that he believes is fill with beauty and hope.
WHAT MADE YOU WANT TO BECOME A PHOTOGRAPHER? When I first saw Peter Lik's work at the Venetian in Las Vegas. I was in awe by his composition and life-like colours of his images. His work inspired me to dive deeper into photography. I started as a hobbyist taking photos of landscapes, but quickly fell in love with almost everything about photography. What made me love photography so much is the fact that I am able to turn my vision, an intangible object, into something tangible. In a way, I am writing my own visual biography. I love the fact that I can leave these images behind for my children and one day they can look back, relive the world through my eyes, and experience what I have experienced. This, to me, is what makes photography so special.
TELL US A BIT ABOUT YOUR PATH TO GET THERE. I started taking photos of landscapes with a small Sony DSC-W7. At the time, it was all that I could afford. I learned about exposure and shooting in Manual Mode with this camera when I found that all other creative modes were too limiting because I wanted something a little bit more consistent. At the end of my college years, I finally decided that I have outgrown my little camera and bought myself a decent used Canon 40D. I started reading and learning anything and everything about photography. Whenever I had the chance, I would practice with my camera. Needless to say, I burnt myself out trying to be everything and anything... I was just taking photos without a purpose. My images did not have a story. At the end of 2016, I was getting ready to give up photography. I was trying so hard to follow the 'trend' and be like everyone else. I was unhappy after realizing that I was never satisfied with my photos and that my photography business was taking me nowhere. A photographer, who saw that I was ready to give up, reached out to me and offered to help. I cannot say how much I am in debt to this person as they motivated me to continue. In 2017, I was introduce to the world of film and found my style. I started shooting with a purpose and realized that I have been shooting for everyone else, when in fact I should have been shooting for myself. Once I started shooting for me and captured what I feel is the 'moment' or 'story', I noticed that my work got better and better as I refined my skills and became a true artist - expressing myself.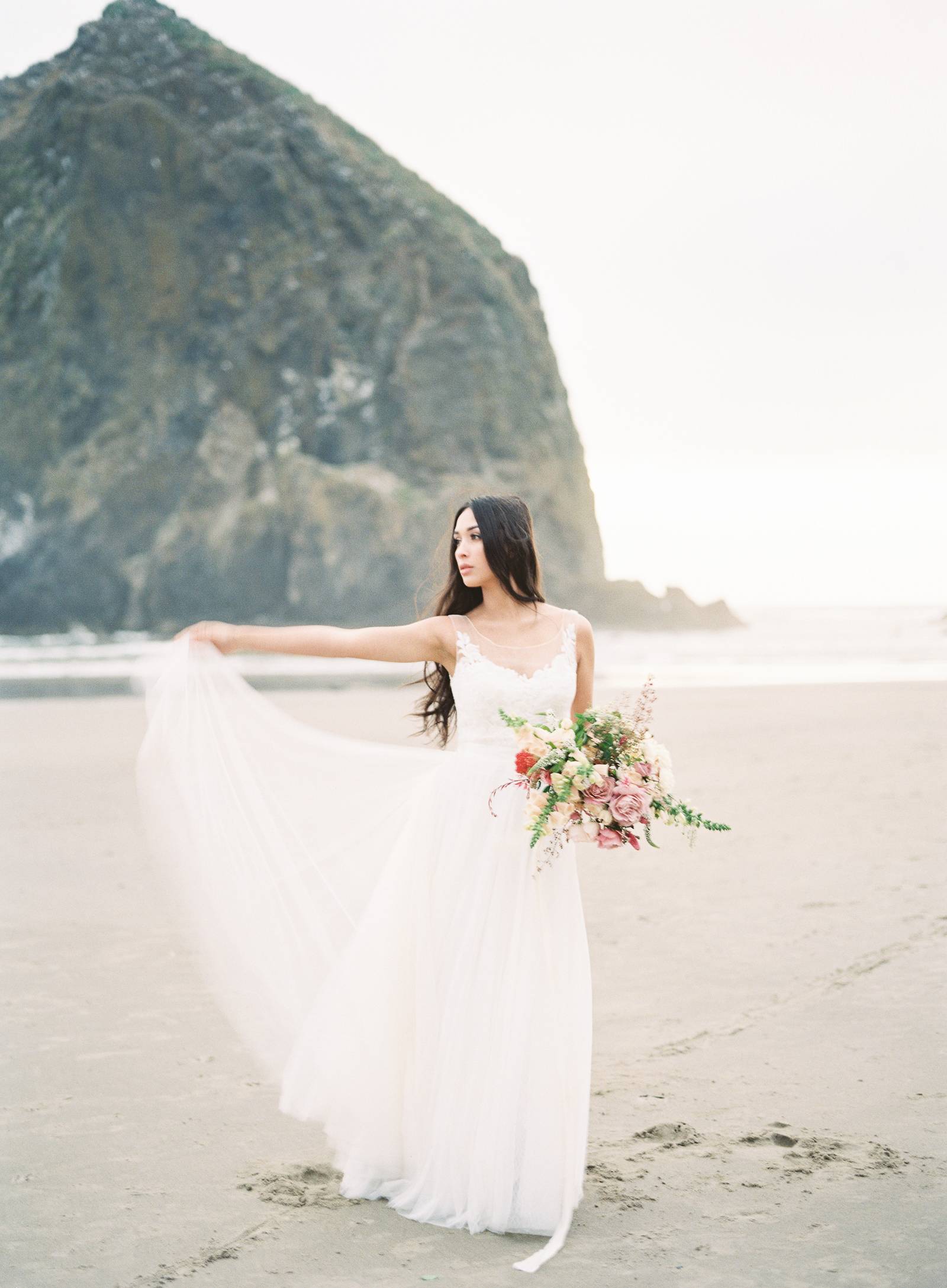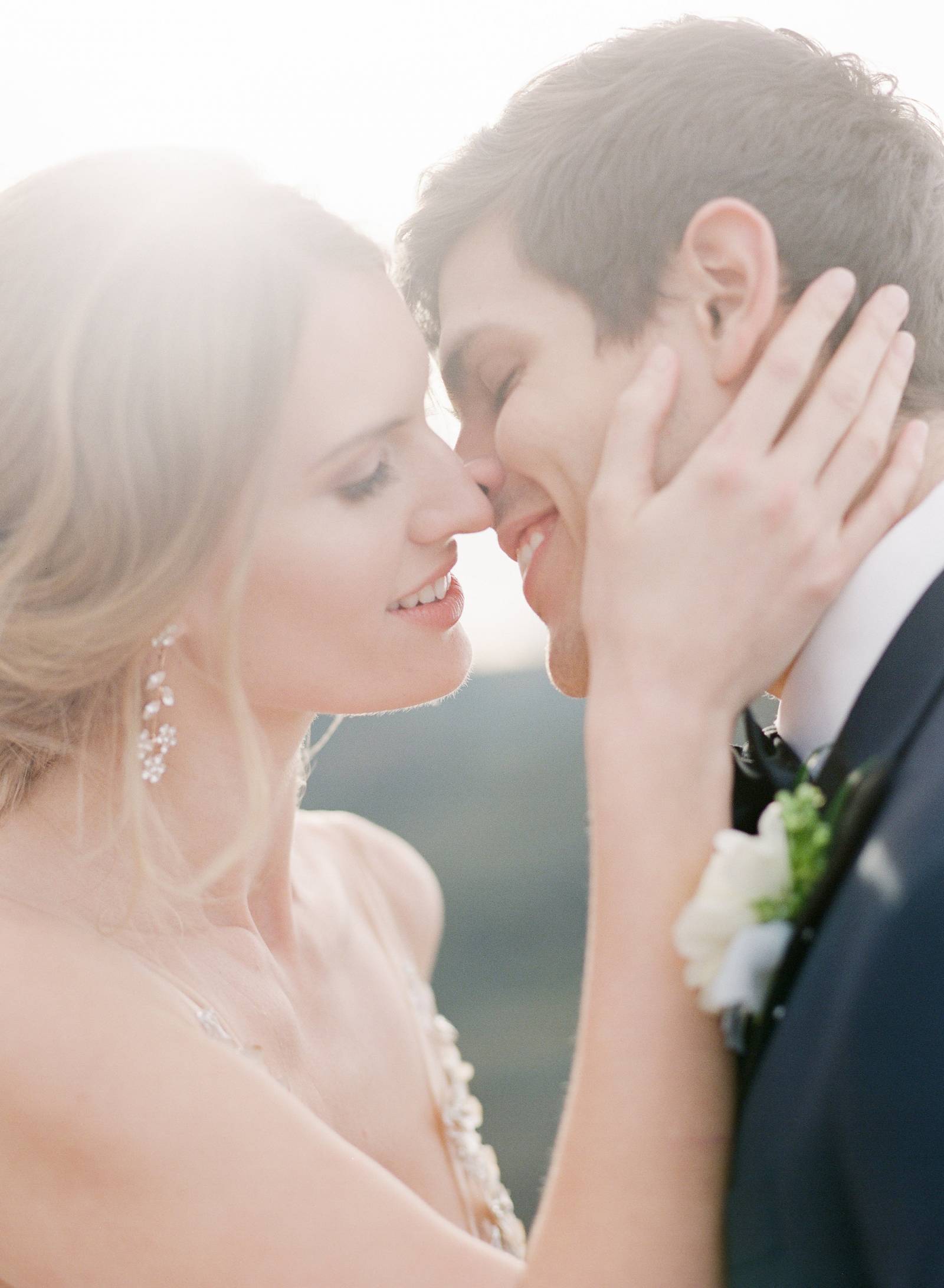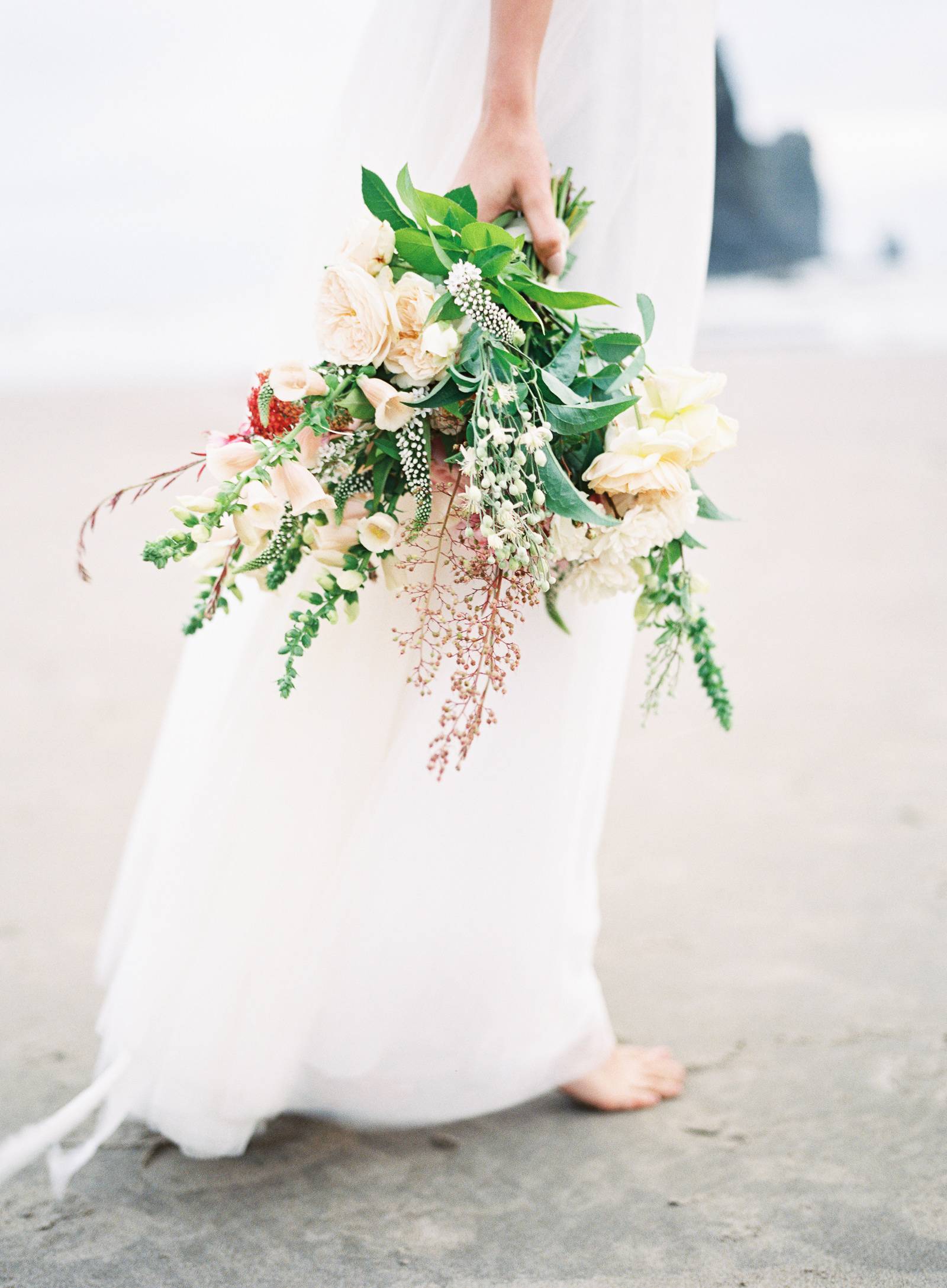 HOW WOULD YOU DESCRIBE YOUR STYLE? Elegant, timeless, and romantic. I love capturing the in between moments, the genuine moments shared between my subjects when they thought that I have stopped taking photos and are relaxed.
WHAT DO YOU LOVE MOST ABOUT WEDDINGS? The couple's story. Aside from the beautiful decorations and family gatherings, I love witnessing couple's vow exchange, especially when they have a heartfelt love story.
SHARE YOUR FAVOURITE IMAGE WITH US AND TELL US WHY. The light, the elegant flow of her veil and dress, her hair, her expression, and the beautiful backdrop. Everything in this photo describes my style and is a reflection of the way I see how a wedding should be: elegant, romantic, and timeless.
CAN YOU RECALL YOUR FAVOURITE WEDDING EXPERIENCE? I would have to say when I got the butterflies hearing a couple's heartfelt vow exchange. I love hearing couple's love stories, but some couples just have that story that makes you feel their love as they express it to each other. I was glad I was there to capture such a beautiful love story.
ASIDE FROM FAMILY & FRIENDS, THREE THINGS YOU CAN'T LIVE WITHOUT? My Subaru, Susie. My cameras and my computer.
WHERE WOULD WE FIND YOU ON A SUNDAY MORNING? Depending on my schedule, at the gym or enjoying my quiet mornings outside with a cup of cappuccino and a book.
HOW WOULD YOU SPEND YOUR IDEAL DAY OFF? Exploring. Taking my Subaru on the roads less traveled and just enjoying the outdoors with my girlfriend and dog.
Northern California wedding photographer LE VIE PHOTOGRAPHY'S primary medium of choice is film. Film allows him to create images that beautifully embraces light and generate colours and tones that are natural and pleasing to the human eyes. With film, every decisive moment is special. We're thrilled to have him as a member of the Magnolia Rouge Vendor Guide where you can see more of his portfolio.