Italy wedding photographer STEPAN VRZALA creates dreamy romantic imagery and we think any couple would be lucky to have him capture their day. We are chatting with this European based photographer a little more today to find out more about the man behind the lens.
WHAT MADE YOU WANT TO BECOME A PHOTOGRAPHER? Art disciplines run in our family. My mom is a fashion designer, dad is in the crystal industry, grandpa was in chandelier business and also a painter. When I got my hands on a camera, I knew immediately this will be my way of capturing beauty in the world – and my life started revolving around photography.
TELL US A BIT ABOUT YOUR PATH TO GET THERE. Fashion shows, events and editorials were my first commercial photo activities. I also took pictures for an architecture studio and got published in several books and magazines. My skills were growing, but something was missing. Finally, at photographing my friend's wedding, it all clicked. It was all there, in one perfect day filled with love and joy – the magical mix of space, light, people… subtle details, pure emotions, candid moments and timeless portraits. The final album looked amazing and my path was set.
HOW WOULD YOU DESCRIBE YOUR STYLE? My clients love the natural, relaxed look. And I do everything to make them almost forget we're actually working on getting wonderful pictures! I love clean, stylish, authentic shots with a bit of movement captured in them. Medium format film is proven to capture the subtlety of walking out of one moment and stepping into another.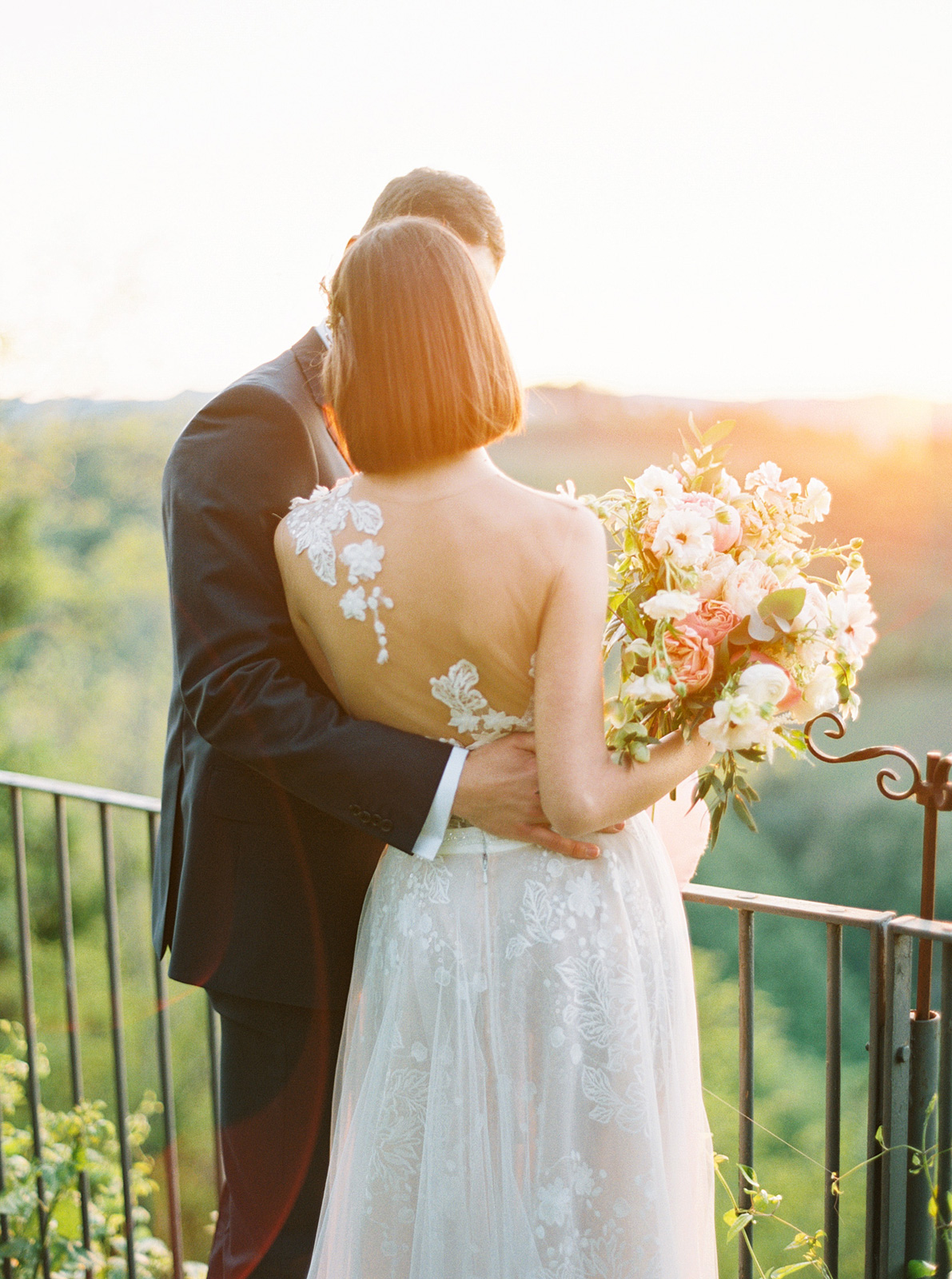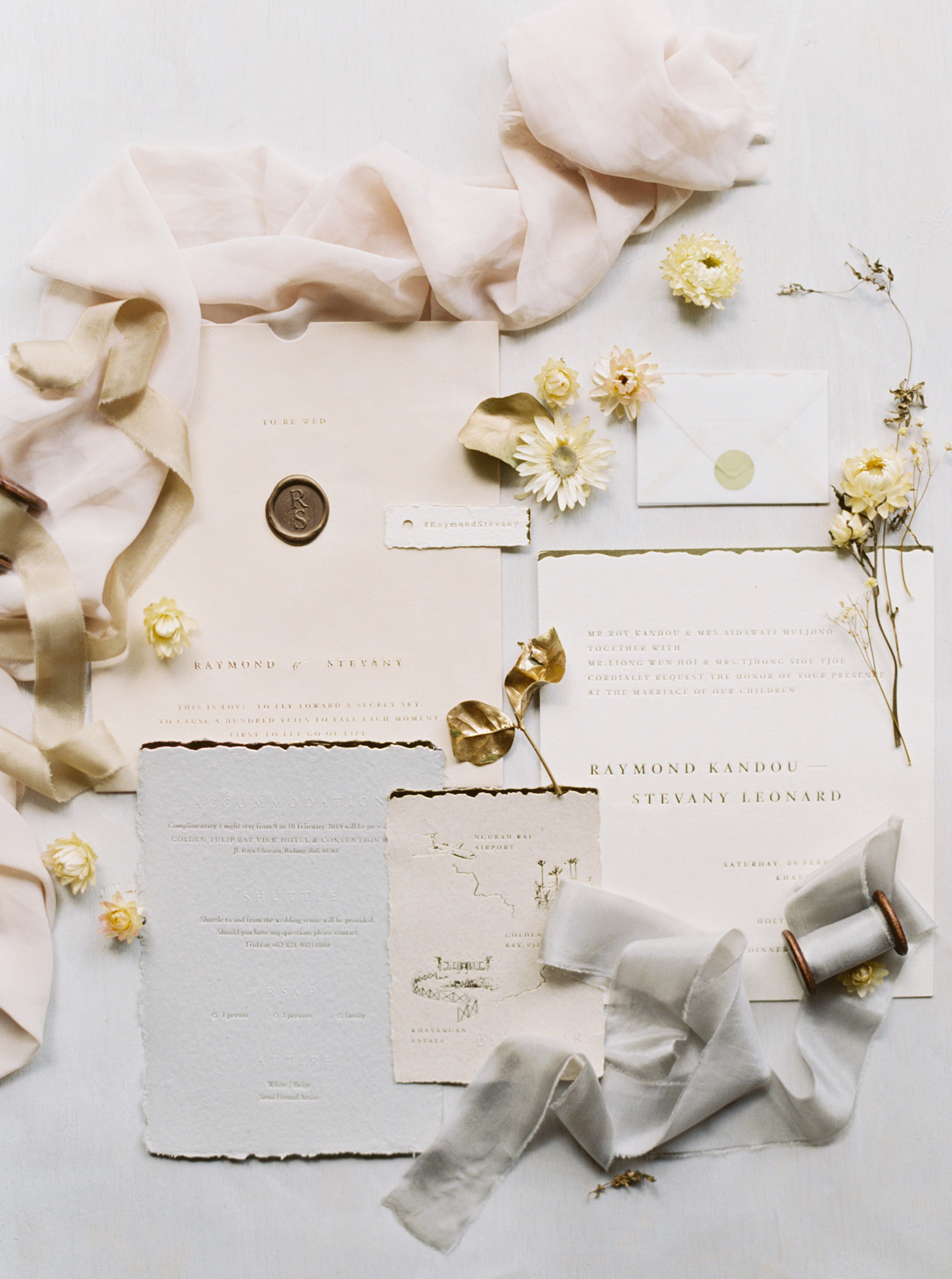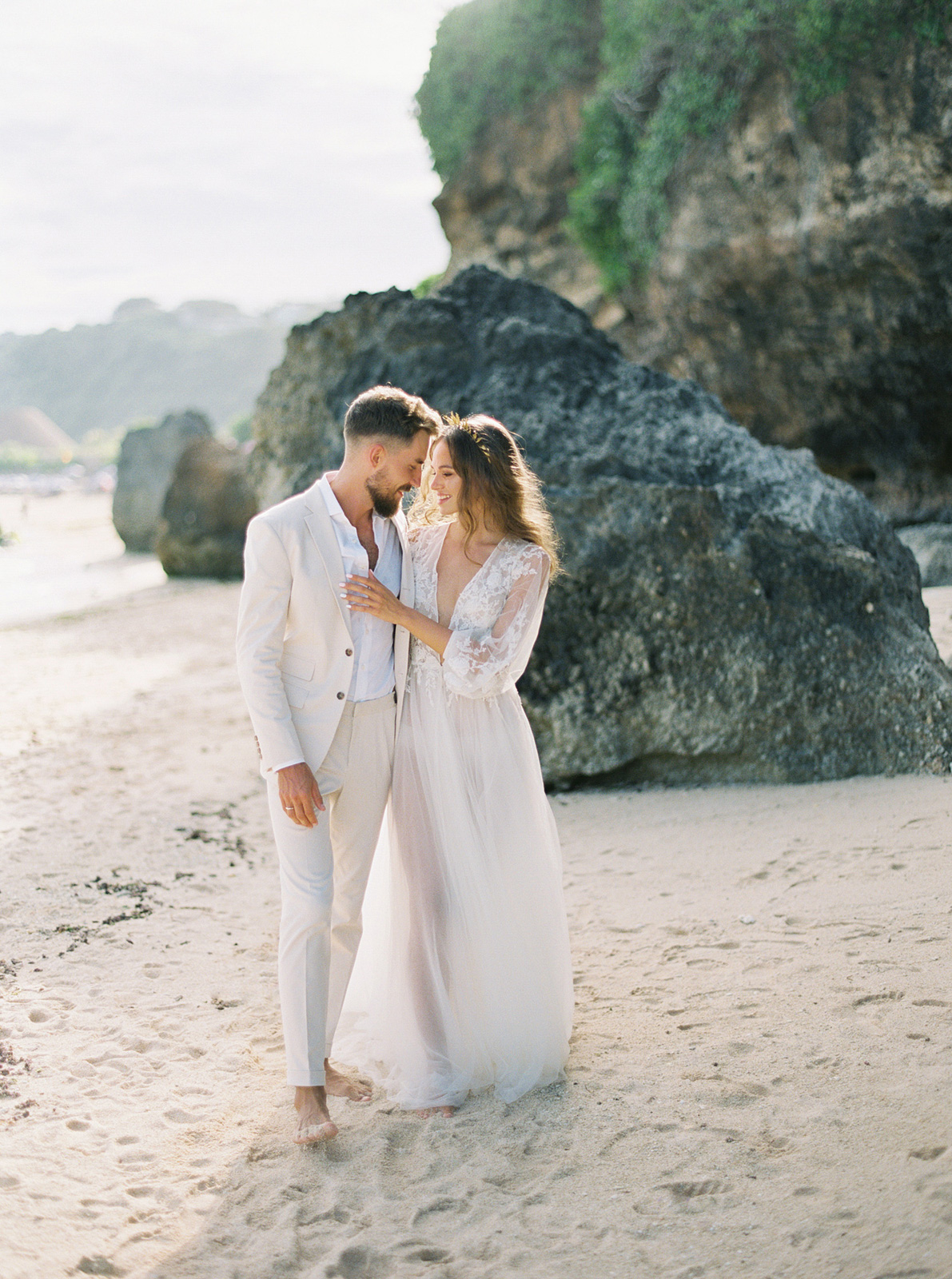 WHAT DO YOU LOVE MOST ABOUT WEDDINGS? A wedding day overflows with beauty, anticipations and pure emotions. There are many people who came from different places for that one day. Friends, family... everything that got planned starts unfolding. It's exciting to be part of the perfect day! A photographer is there to be an ultimate storyteller who sees many different perspectives and brings them to the newlyweds. It's always an honour to push my talent and skills to the limit and capture such special celebration in magazine-worthy quality.
SHARE YOUR FAVOURITE IMAGE WITH US AND TELL US WHY. This image of a couple deeply in love. Soft late afternoon light adds warmth and the deep glow to the Chateau garden. Floral theme repeats the wedding ring symbolism and adds to the perpetual feeling of harmony and connection.
CAN YOU RECALL YOUR FAVOURITE WEDDING EXPERIENCE? A wedding I photographed in Sicily. Family and friends arrived a couple of days in advance and enjoyed the experience of the countryside. Ancient ruins, olive orchards, lively local music. The weather was perfect and so was the celebration. It was intimate, touching.
ASIDE FROM FAMILY & FRIENDS, THREE THINGS YOU CAN'T LIVE WITHOUT? Aside of a camera and film as well? Mindfulness, yoga, living in the moment… to sum it up – taking time to reflect on peaceful, healthy and balanced life. And travel, exploration… being genuinely curious and excited about the world we live in. And a bike. I enjoy mountain biking.
WHERE WOULD WE FIND YOU ON A SUNDAY MORNING? Who doesn't like to sleep in on Sundays? I tend to relax, start with a cup of green tea and a healthy brunch with my significant other. After that going on a hike with a dog, keeping a greenhouse up to shape or progressing on a painting.
HOW WOULD YOU SPEND YOUR IDEAL DAY OFF? My perfect vacation is in the Alps in the summer. Love the meadows, waterfalls and scenic views at the mountain tops!
Italy wedding photographer STEPAN VRZALA is a valued member of our vendor collective. Stepan's passion is capturing the moments of happiness that love can bring. Based in Europe, he finds inspiration from nature, traveling, and yoga; all of which help to bring a lightness and elegance to his work. If you're on the lookout for a Prague wedding photographer you can see more of his portfolio here and be sure to check out this Colourful modern & elegant Bali beach wedding inspiration.