You won't find many people as passionate about photography as Southern California wedding photographer JEREMY CHOU. Having documented weddings all over the world he also educates the next generation of up and coming photographers. We're delighted to have him as a valued member of the Magnolia Rouge Vendor Guide and today we're learning a little more about him.
WHAT MADE YOU WANT TO BECOME A PHOTOGRAPHER? I've always been fascinated with history, and humankind's desire to document our own existence. Let it be the paintings in a cave, masters from the renaissance period, or a teenager with the latest cell phone. Our desire to document our own existence has been unwavering since the beginning of time. I originally picked up a camera to document my own children's lives. Eventually it became an instrument for me to document some of the most important events of other human's lives.
TELL US A BIT ABOUT YOUR PATH TO GET THERE. In my previous life, I received a bachelor's degree in architecture, and was actively practicing architecture for almost a decade. But one day, I became increasingly unsatisfied with day to day mundane tasks of writing reports, budgeting, meeting minutes etc.. I picked up a camera as a hobby first solely for the purpose of documenting my own daughters' lives. Eventually other people noticed my photographs on social media, then the rest is history.
HOW WOULD YOU DESCRIBE YOUR STYLE? Most people would describe my style of photographer as 'fine art." I like to think I am just documenting a moment in time in the most beautiful way possible. It's emotive, captivating, and evokes a sense of gentle sweetness.
WHAT DO YOU LOVE MOST ABOUT WEDDINGS? To be honest, everything. I know every part of the day is important to my couples, and when memories fade one day, they will still be able to look back on their photographers. Whether it be after a huge fight where they want to remember their 'why' for being married, or sharing with their children and grand children on their wedding anniversaries. I love the fact my images will provide a way for them to remember.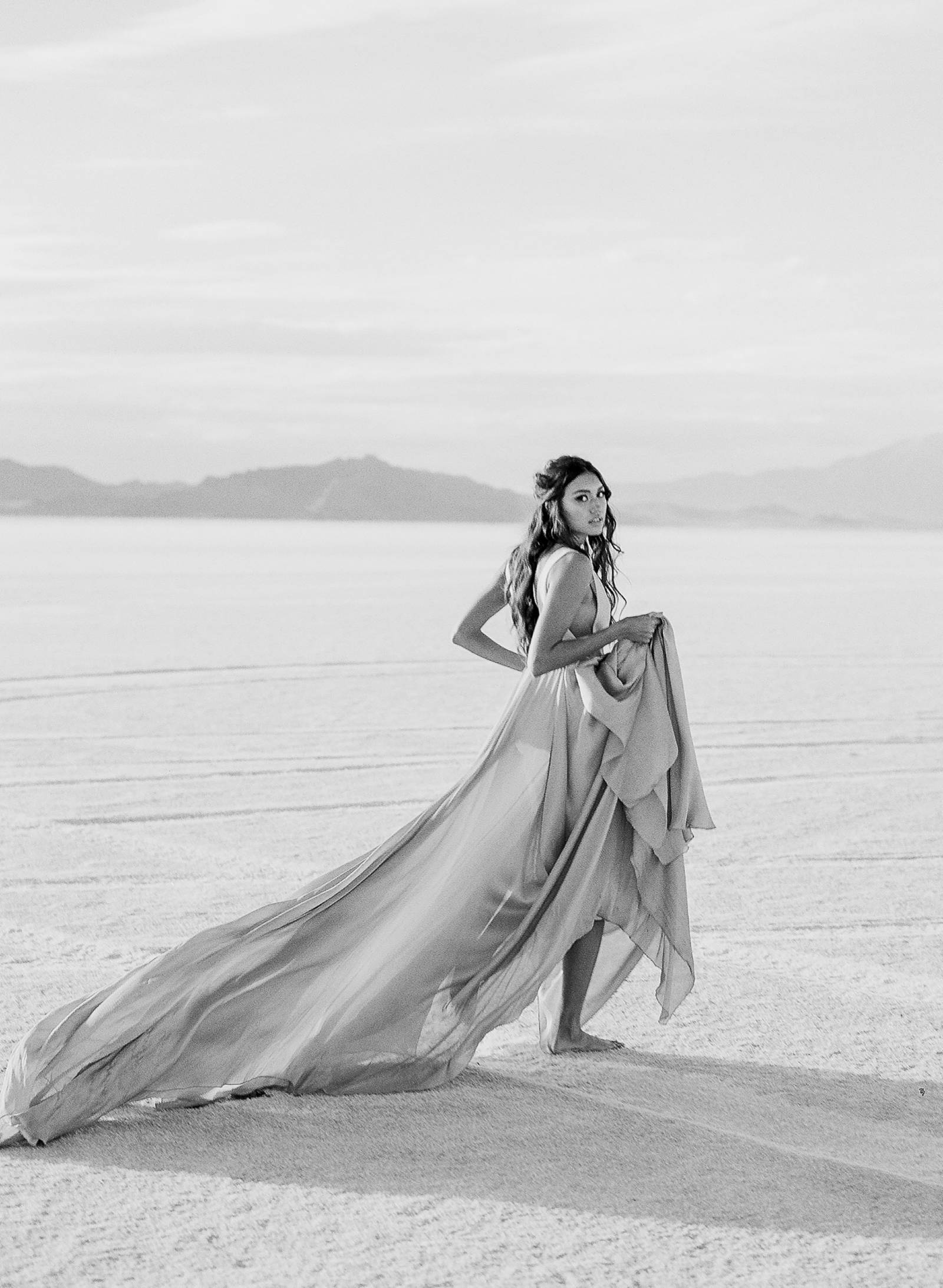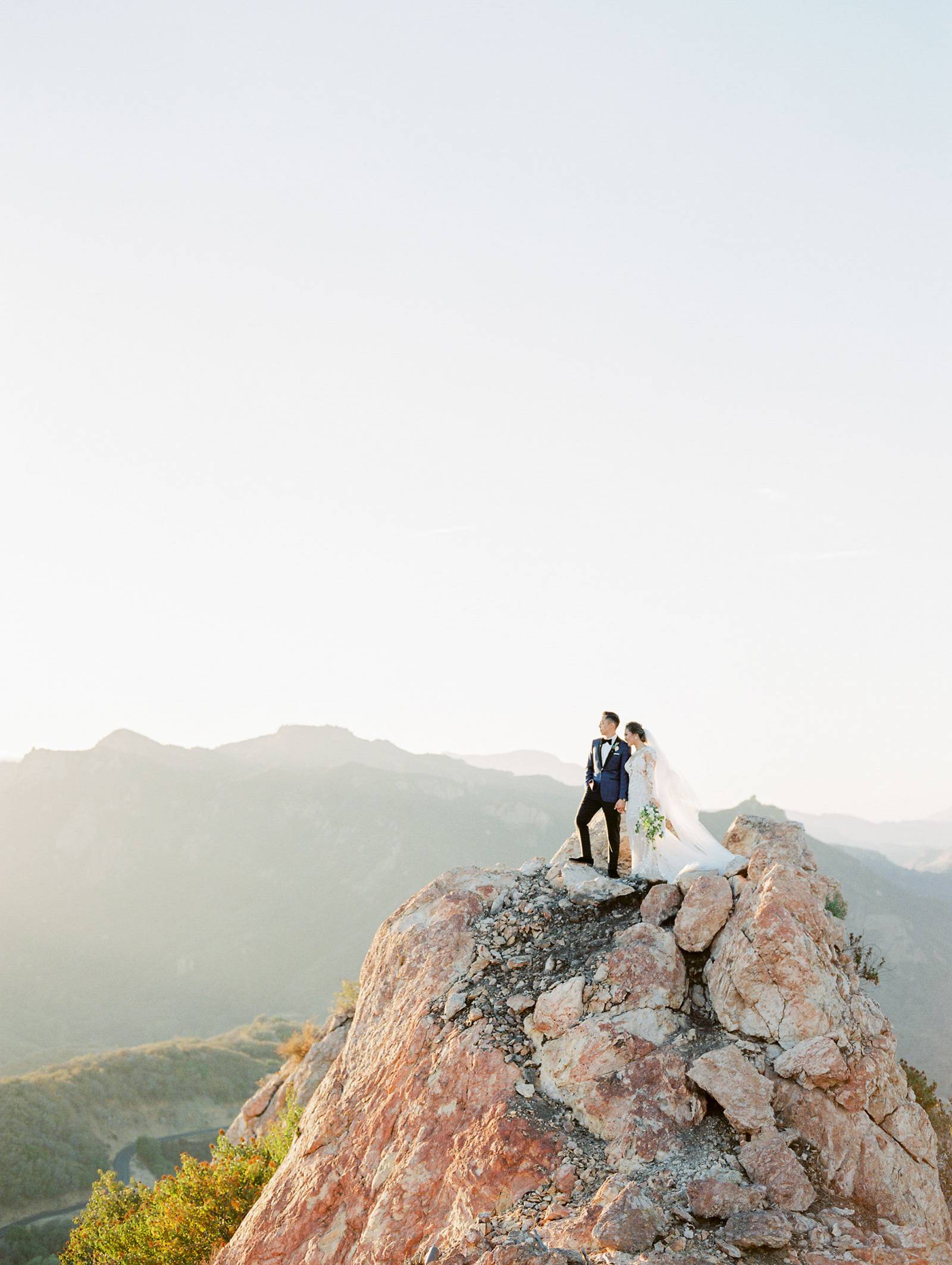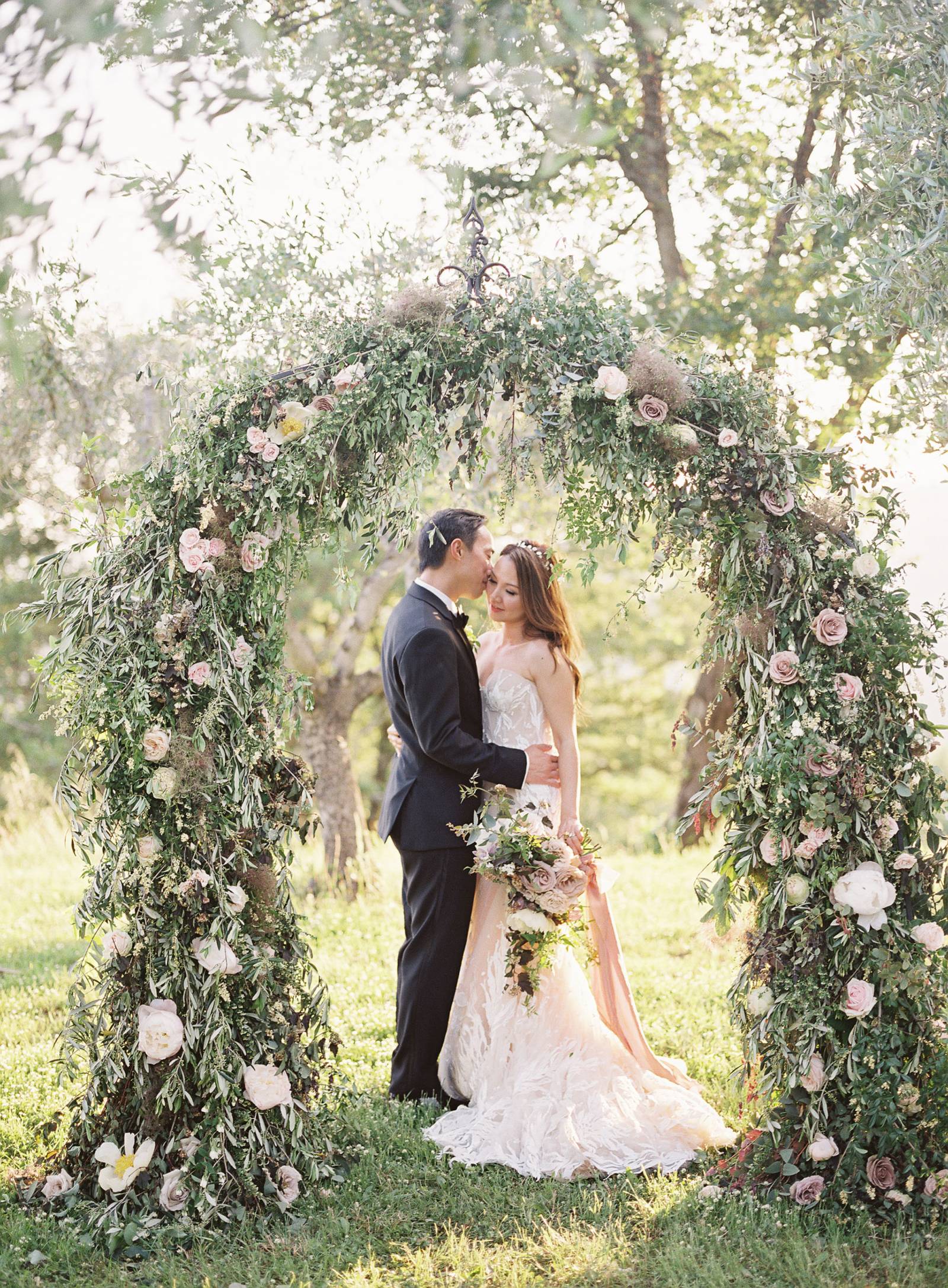 SHARE YOUR FAVOURITE IMAGE WITH US AND TELL US WHY: I have three! This first one In the midst of sea of Cortez, one of the biggest productions I've ever been entrusted to be part of. Loved the entire crew I worked with. It proved to myself that I've worked my butt off to get to where I am.

Secondly this one on the Salt flats in Utah. I loved the simplicity and honesty in this portrait.

And lastly this one in Lake Como, Italy. Because of my background in architecture, I've always loved the amazing venues my clients choose to be photographed in. This was at Villa Sola Cabiati in Lake Como, Italy that dates back to 16th century. A breathtaking villa in the countryside of Italy. I've always tried to refine my posing techniques. Reducing it down to its basics, but make it beautiful. I loved the simplicity of the posing & framing of this shot.
CAN YOU RECALL YOUR FAVOURITE WEDDING EXPERIENCE? When the bride & groom specifically thanked my team for a job well done!
ASIDE FROM FAMILY & FRIENDS, THREE THINGS YOU CAN'T LIVE WITHOUT? My film camera, my phone, and gym membership.
WHERE WOULD WE FIND YOU ON A SUNDAY MORNING? I'm usually on a soccer field watching one of my daughters compete!
HOW WOULD YOU SPEND YOUR IDEAL DAY OFF? Waking up when I want to, make myself a nice cup of espresso, watching a documentary on Netflix.