Pull up a pew, today we're getting to know Salt Lake City wedding photographer LINDSEY STEWART who by all accounts seems to be the loveliest person! In fact I'm convinced that the MAGNOLIA ROUGE VENDOR GUIDE is made up of the best kind of people! Lindsey loves meeting and connecting with people and her relationship with clients often carries on long after the wedding. Read on to get to know a little more about her.
WHAT MADE YOU WANT TO BECOME A PHOTOGRAPHER? When I was very young, I was gifted a copy of Flower Fairies of the Garden by Cicely Mary Barker. I immediately decided I wanted to be an artist and spent hours copying the illustrations from her beautiful book. I took art classes all through school and majored in Fine Art. As part of my program, I took a photo class as an elective and fell in love with the darkroom. I felt like I had found my home. I loved the immediacy of the process but also the choices you make as a photographer to tell the story. It's been a journey of growth and learning ever since.
TELL US A BIT ABOUT YOUR PATH TO GET THERE. Photographing weddings was a bit of an accident, but my first job out of University was working at a small studio. They needed a wedding photographer, so I decided to take it on and here I am 12 years later. There is something about capturing a story on the very early end, almost the genesis of it that appeals to my soul and my quest for understanding and witnessing love.
HOW WOULD YOU DESCRIBE YOUR STYLE? I love romance and emotion. My parents read me fairytales as a child, and my imagination has always been filled with a little bit of magic and mystery. I would describe my style as romantic storytelling. I'm always looking for the soft and secret moments in a couple's story.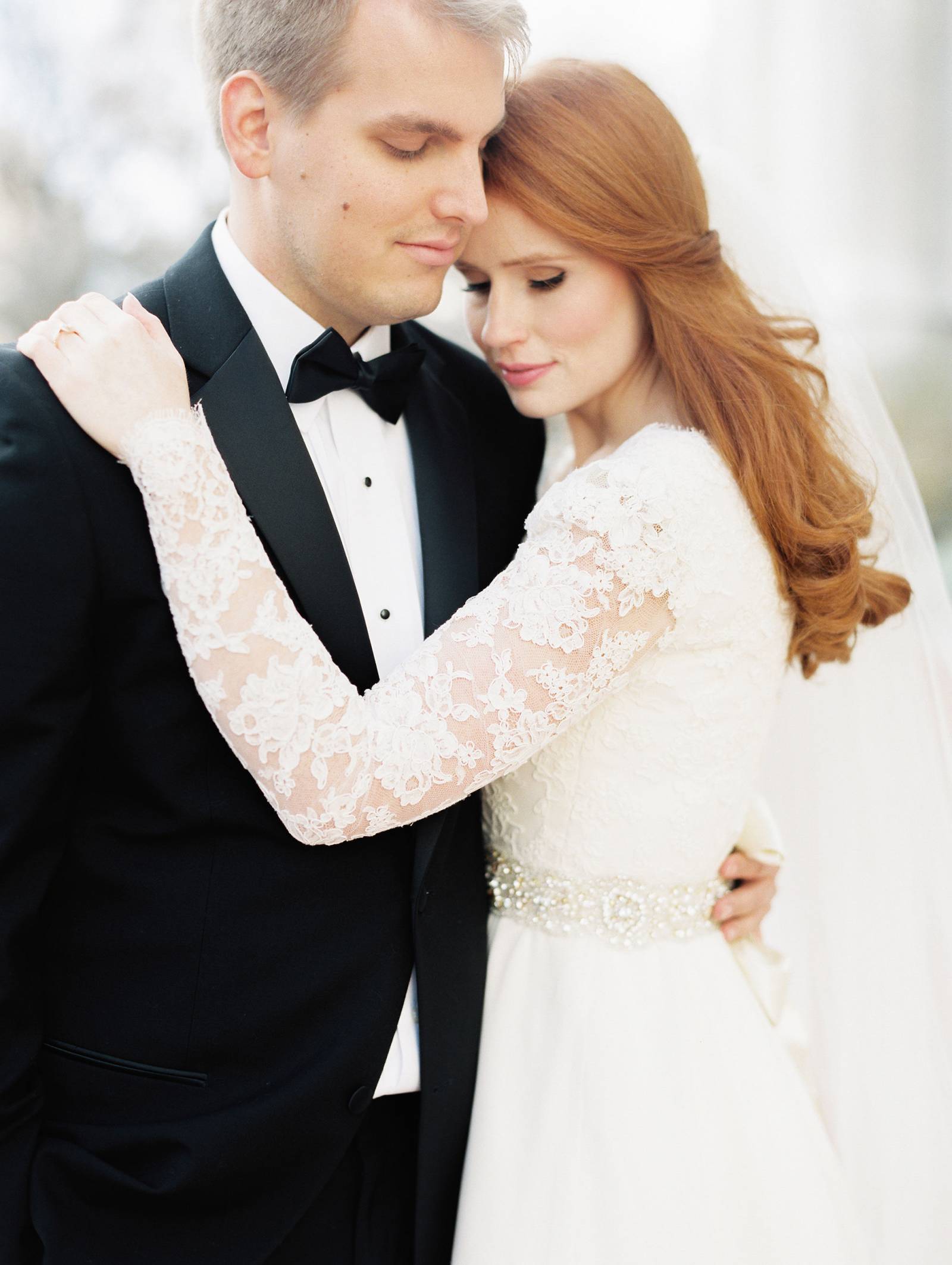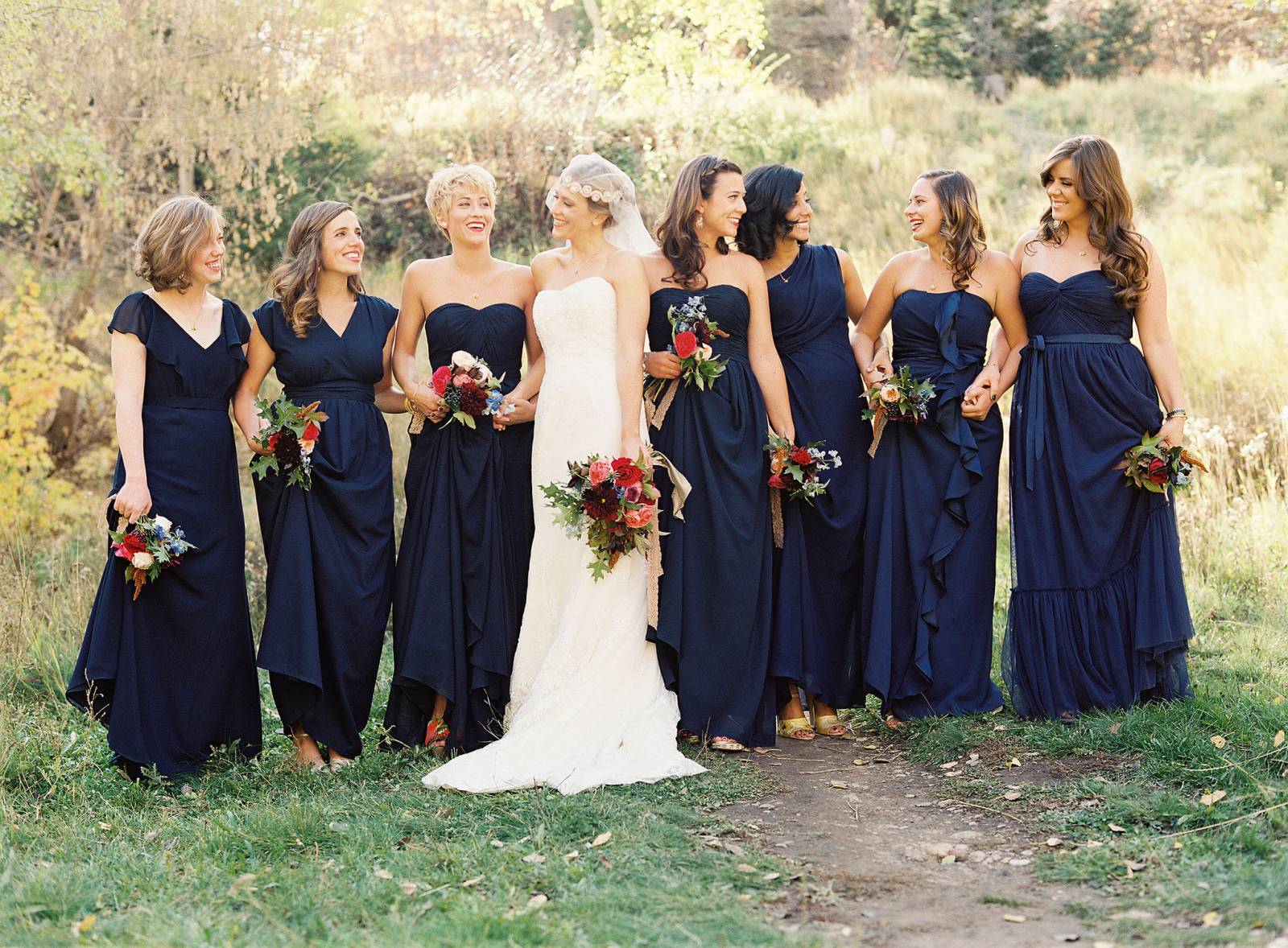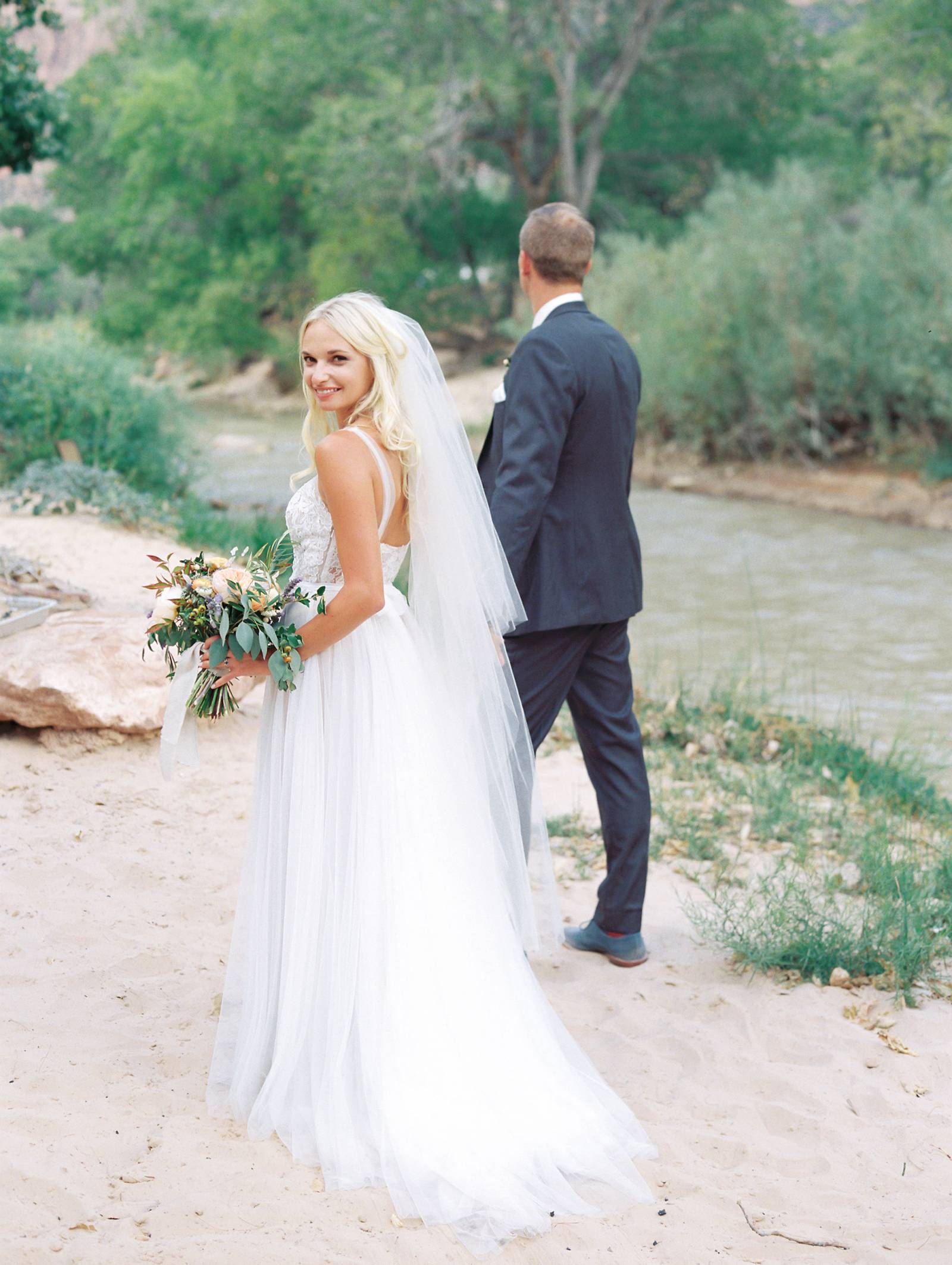 WHAT DO YOU LOVE MOST ABOUT WEDDINGS? I love the community and celebration of it. There is something very powerful when you are surrounded by friends and family loving and supporting you from all walks of life and all parts of your journey. I love that weddings are just the beginnings of a story. I love witnessing the uniqueness of every story, the similarities, too, and the commitments made to each other. And really, for selfish reasons, it's such a gift to be in that space of love. I feel truly lucky.
SHARE YOUR FAVOURITE IMAGE WITH US AND TELL US WHY. This is a simple image, but it was at the beginning of my film transition. I really felt like I was getting back to my photo roots and creating a direction and path that felt true to my experience and heart. In addition, the bride and groom, Mari and Blake, have become such good friends, and I have photographed their growing family over the years. It reminds me of my journey, of friendship, and the beauty of photographing stories.
CAN YOU RECALL YOUR FAVOURITE WEDDING EXPERIENCE? It's hard to pick just one. So many weddings are tied up into my own personal story, and they are all really beautiful to me in different ways. One of my favourite memories was traveling to Zion National Park with Katelin and Tony. Zion is one of my favourite locations in the entire world, and I always feel a bit of ownership in it! Like, it's my own personal National Park! We also had just found out that we were pregnant with a surprise baby #3. It was early on and a total shock. We are an IVF family and never thought we'd have that experience. Sharing such a beautiful wedding while secretly pregnant felt like a miracle.
ASIDE FROM FAMILY & FRIENDS, THREE THINGS YOU CAN'T LIVE WITHOUT? My chacos, rosebud lip salve, and lemon water.
WHERE WOULD WE FIND YOU ON A SUNDAY MORNING? Hopefully sleeping! Sunday's are my family days, and we have lazy mornings. My husband makes breakfast for our family of five, and we chat about our week.
HOW WOULD YOU SPEND YOUR IDEAL DAY OFF? Hiking! I live in the landlocked Rocky Mountains, and we have the most beautiful hikes here. But, when I can travel to a location that hikes down to a beach, then I'm truly in heaven.
For Salt Lake City wedding photographer LINDSEY STEWART her heart is in the details and in the personal stories when it comes to weddings. She relishes getting to know her clients in order to better capture their story. You can see more of her work in our vendor guide, and if you're a Utah bride looking for a Salt Lake City wedding photographer you should definitely check her out. Be sure to also view this Lifestyle shoot celebrating strong femininity and the beauty of motherhood.