Specialising in romantic outdoor weddings and elopements, Hawaii wedding photographer JEANNEMARIE PHOTO has a passion for creating heirlooms for her clients. With a romantic, classic yet modern style she captures engagements, maternity shoots, family portraits as well as weddings, all in the beautiful Hawaiian Islands. Read on to find out more about her.
WHAT MADE YOU WANT TO BECOME A PHOTOGRAPHER? As an artist, I discovered that photography gives my the greatest form of expression. I come from a family of artists who all used different forms of expression from painting to mixing the dyes used in fabrics for the theatre costumes on Broadway. As a graphic designer and art director, I always found myself with a camera in hand (or wishing I did), it was a natural progression for me. I love people and I love even more being able to tell their stories.
TELL US A BIT ABOUT YOUR PATH TO GET THERE. After a a long journey in the fashion industry in marketing, I found myself daydreaming every photo shoot where I was the one with the camera in my hands. I finally made the leap!
HOW WOULD YOU DESCRIBE YOUR STYLE? Romantic, airy, editorial.
WHAT DO YOU LOVE MOST ABOUT WEDDINGS? I love being witness to the coming together of two people. The biggest moment for them up to this day and joining as one. Capturing their love story through imagery… all the little moments of the day with family and friends. It's an honour to not only witness but document it for my couples.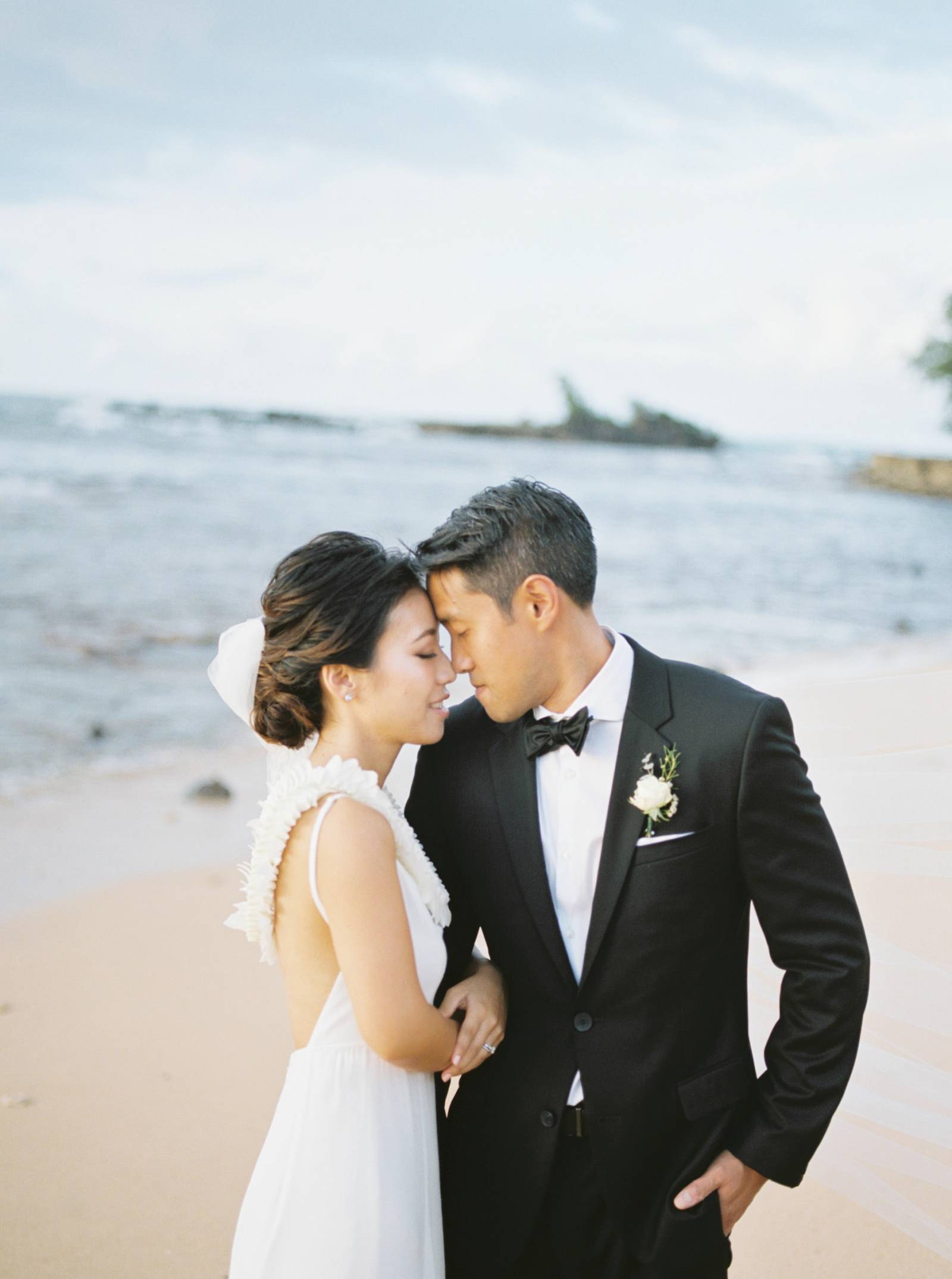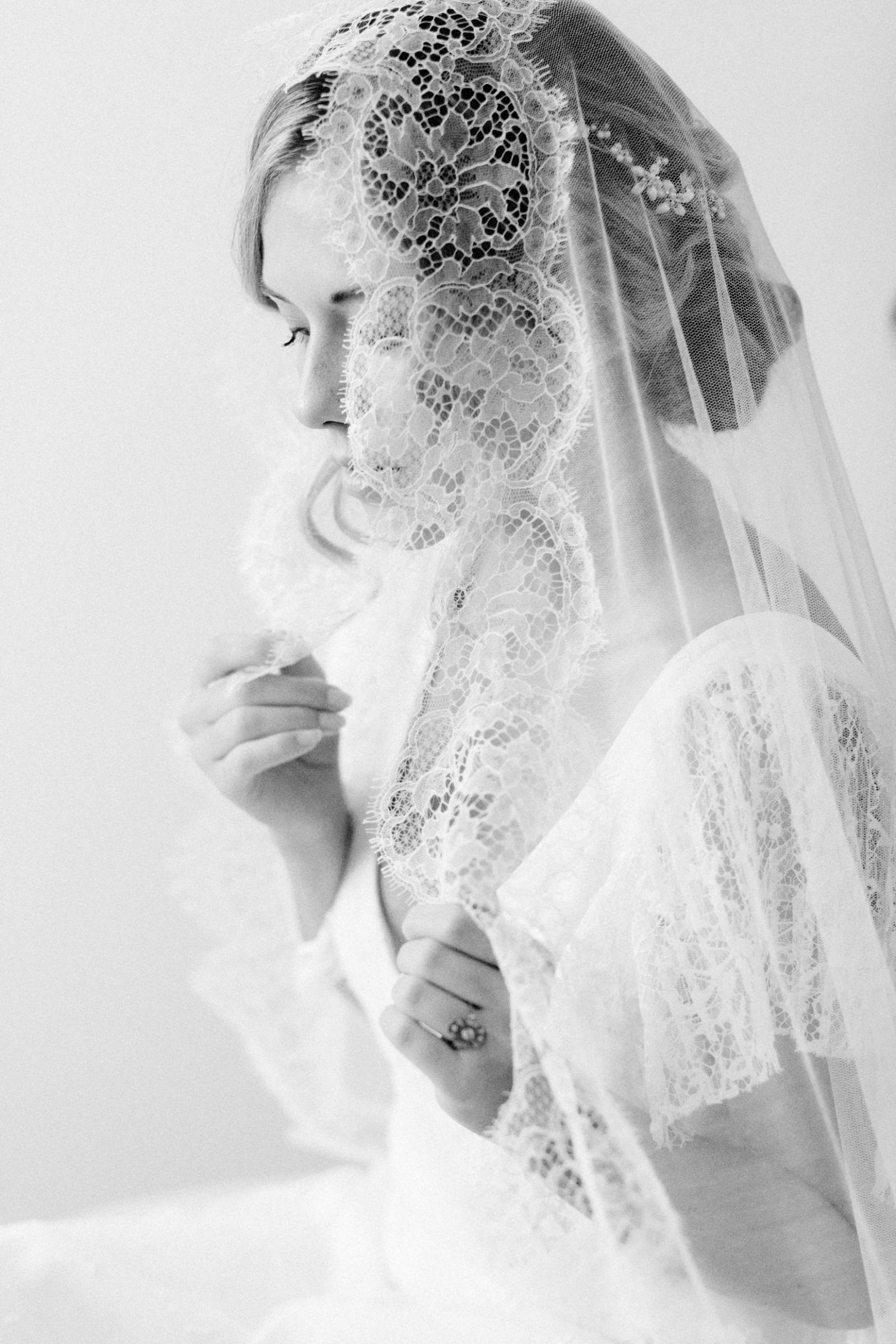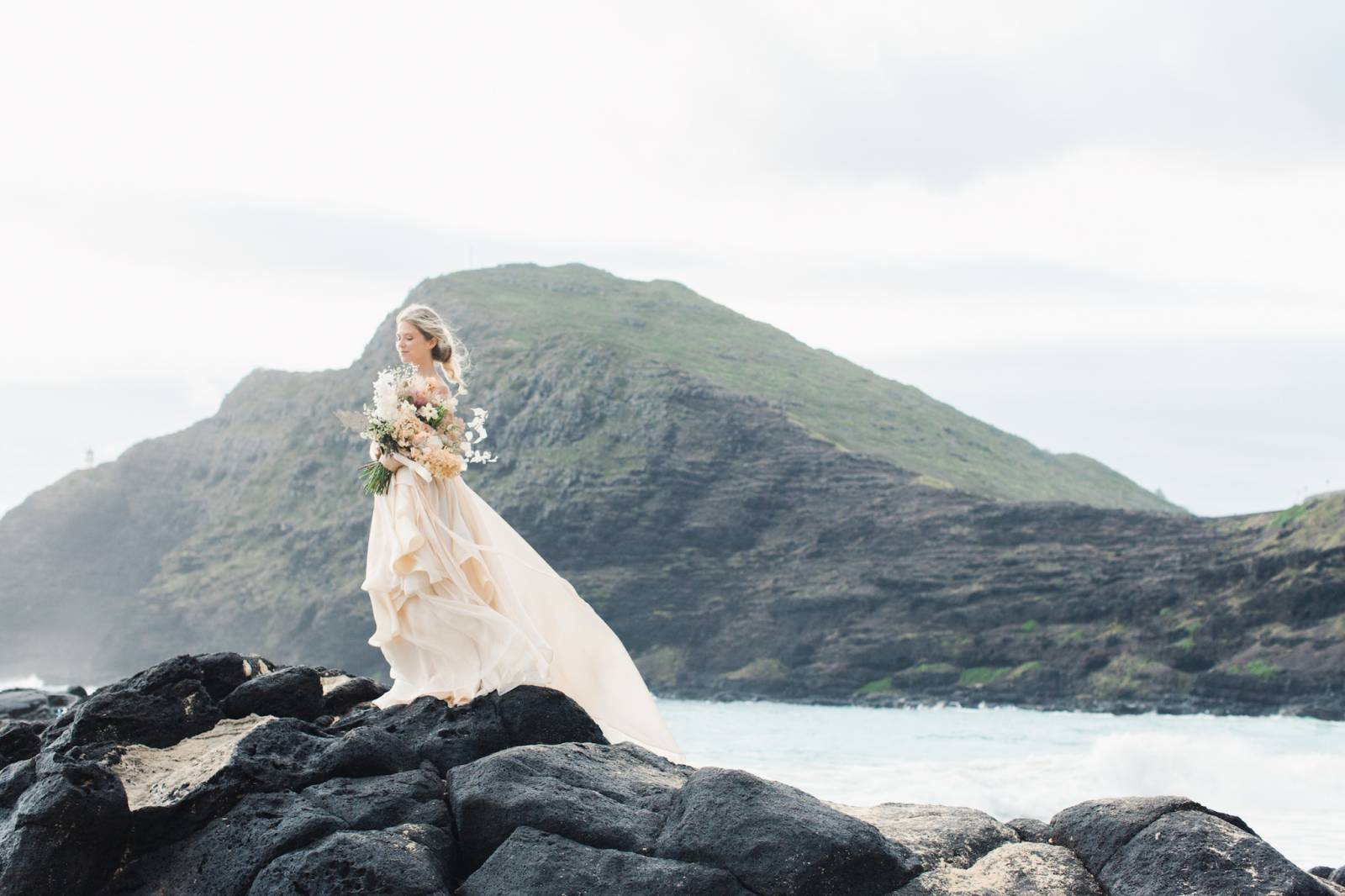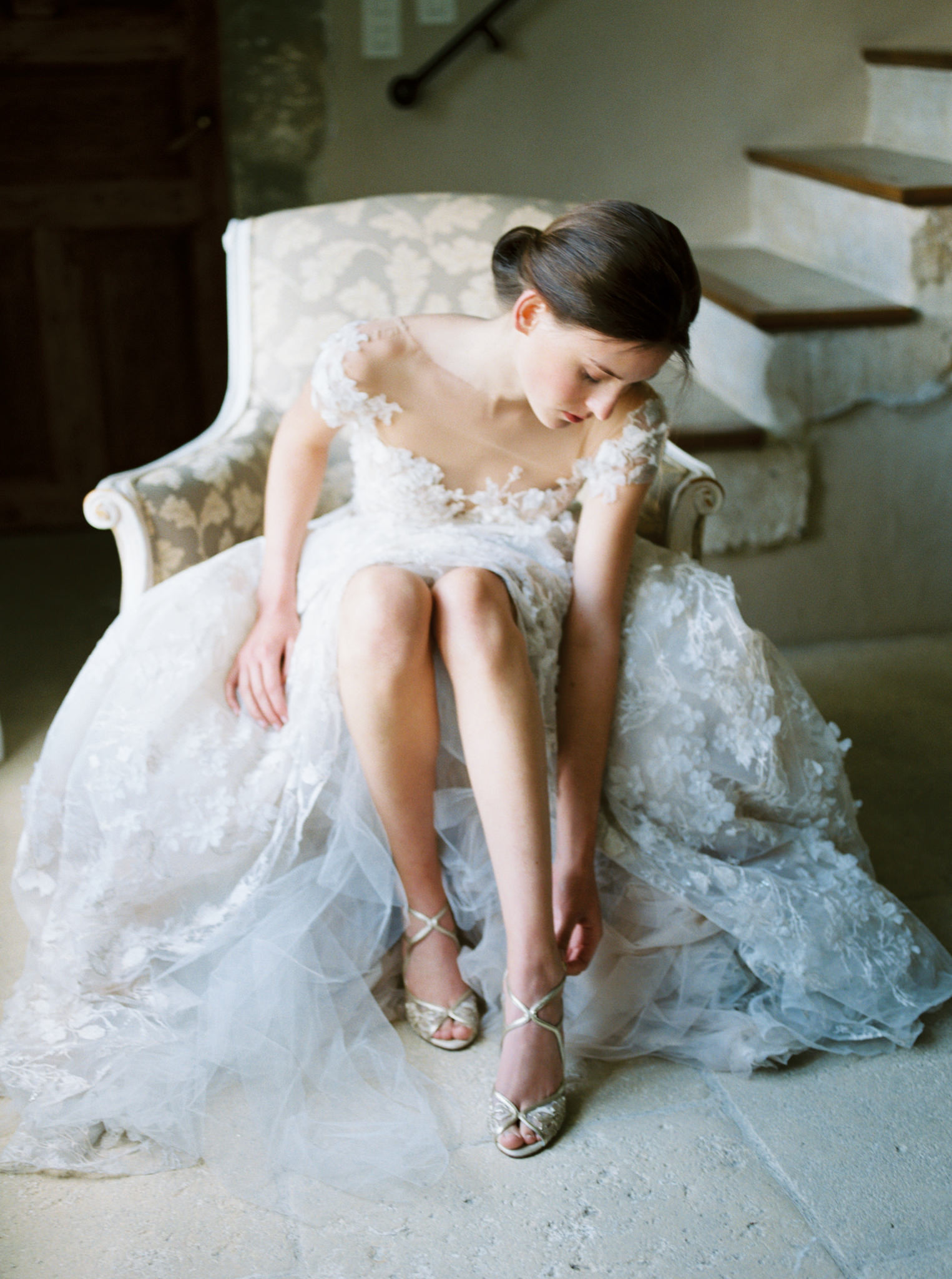 CAN YOU RECALL YOUR FAVOURITE WEDDING EXPERIENCE? I have photographed many weddings and elopements and my favourite wedding experience happened just recently. I was photographing a couple from New Zealand that had made the journey to Hawaii to exchange their vows. The groom's mother had recently finished treatment for brain cancer and was confined to a wheel chair. Except when the father daughter dance she decided to dance with her son as well. Up from the wheel chair and in to the arms of her son. Usually composed, I too started to cry. A beautiful moment that will live with me forever.
ASIDE FROM FAMILY & FRIENDS, THREE THINGS YOU CAN'T LIVE WITHOUT? My books, I love to read (historical fiction is my favourite genre) Museums - to get lost in art and the past and movies - I always love a great story.
WHERE WOULD WE FIND YOU ON A SUNDAY MORNING? The beach for an early morning swim, surf… or curled up with a book watching the sunrise for another day
HOW WOULD YOU SPEND YOUR IDEAL DAY OFF? I'd get up and surf dawn patrol and then meet up with friends for brunch for a day of catching up and laughs. Or curl up with my newest favourite book on the beach and just watch the clouds roll by.
Hawaii wedding photographer JEANNEMARIE PHOTO is a destination wedding photographer specialising in romantic, outdoor weddings and elopements. Her photographic style is romantic, modern and classic. It's her passion to leave you with your family's first heirloom. If you're looking for a Hawaii wedding photographer be sure to check out more of her portfolio in our vendor guide and check out this Charming wedding inspiration set amongst the rolling hills of Provence.