Working with the traditional East Coast venue, the ANDERSON HOUSE in Washington, DC, North Carolina wedding photographer LINDLEY BATTLE and the creative team but wanted to take an artistic and unique approach to the venue that frequently hosts traditional East Coast weddings.
LIndley tells us, "Using minimal but intentional florals by SWEET ROOT VILLAGE, a gorgeous bridal suit from Australian designer KAREN WILLIS HOLMES, and a real couple that got married during quarantine (but never got to have a proper wedding) as our models, we created this shoot. In keeping a minimal but authentic focus on design, architecture, and genuine emotions, we didn't use a planner or stylist for this shoot but instead drew from the existing elements for simple but poignant photos.
The inspiration was drawn from the novel of The Great Gatsby, creating the feel of an opulent and carefree party in a breathtaking manor house, but our hope with the impeccably designed suit was that the bride would take the role of the Gatsby inspiration."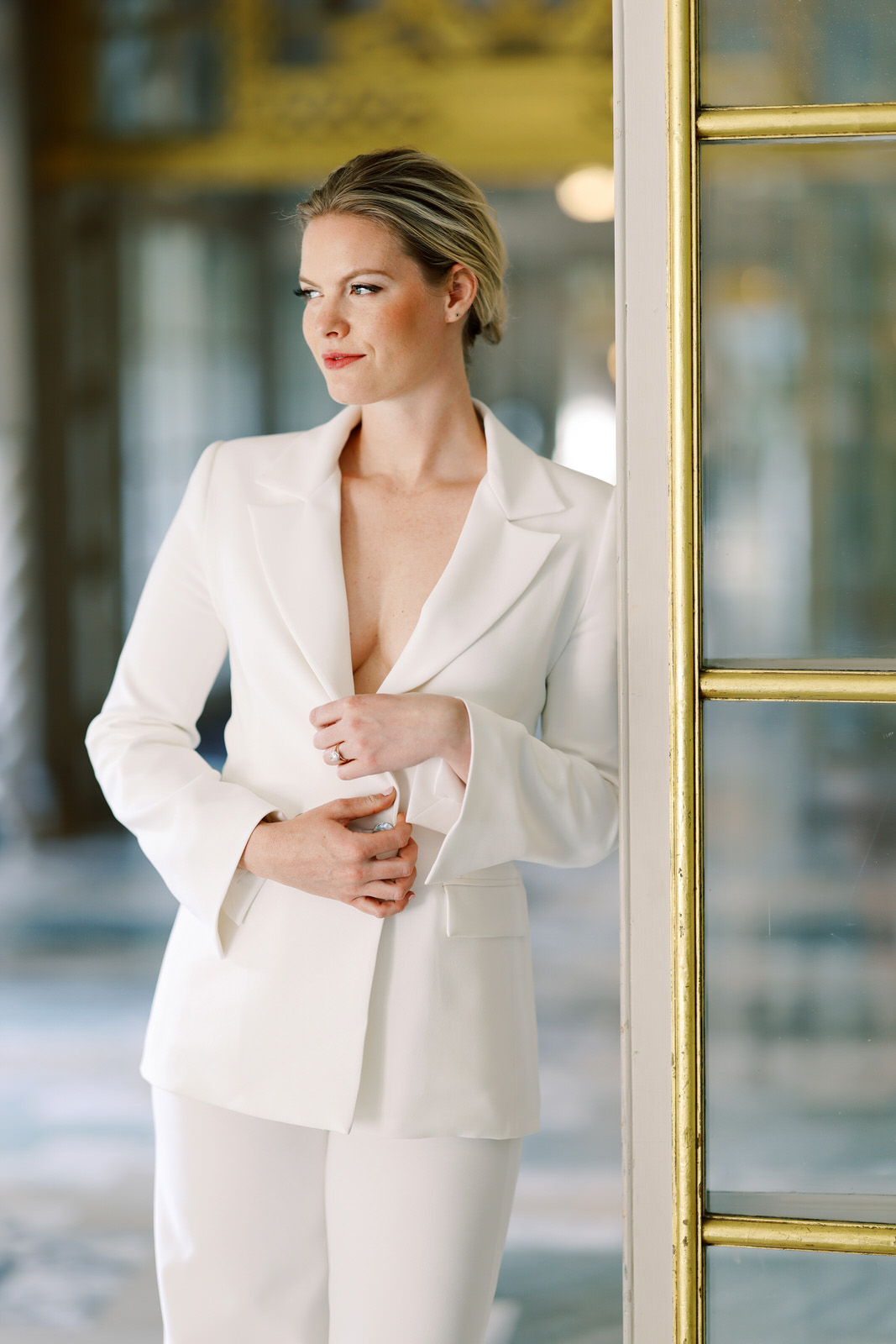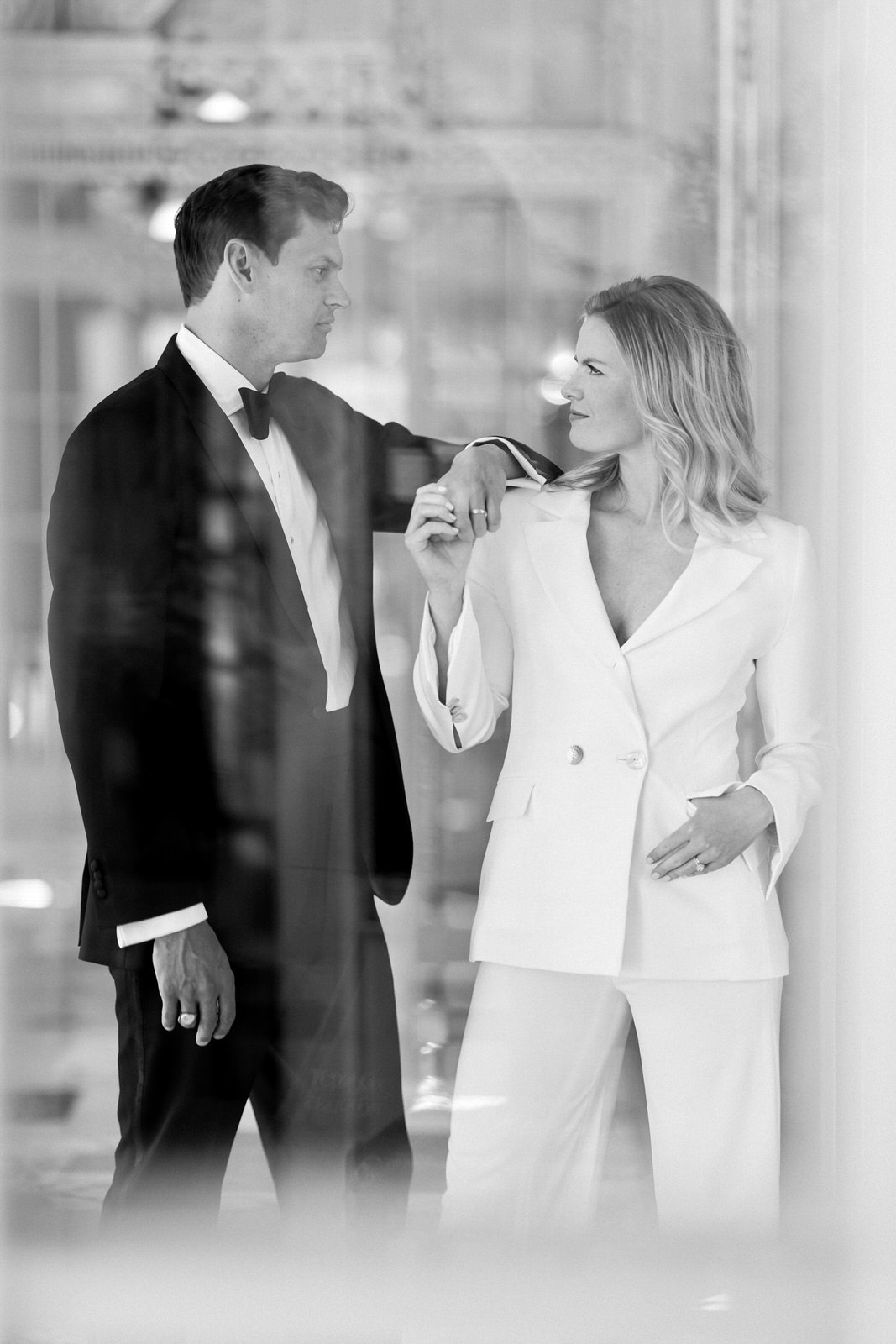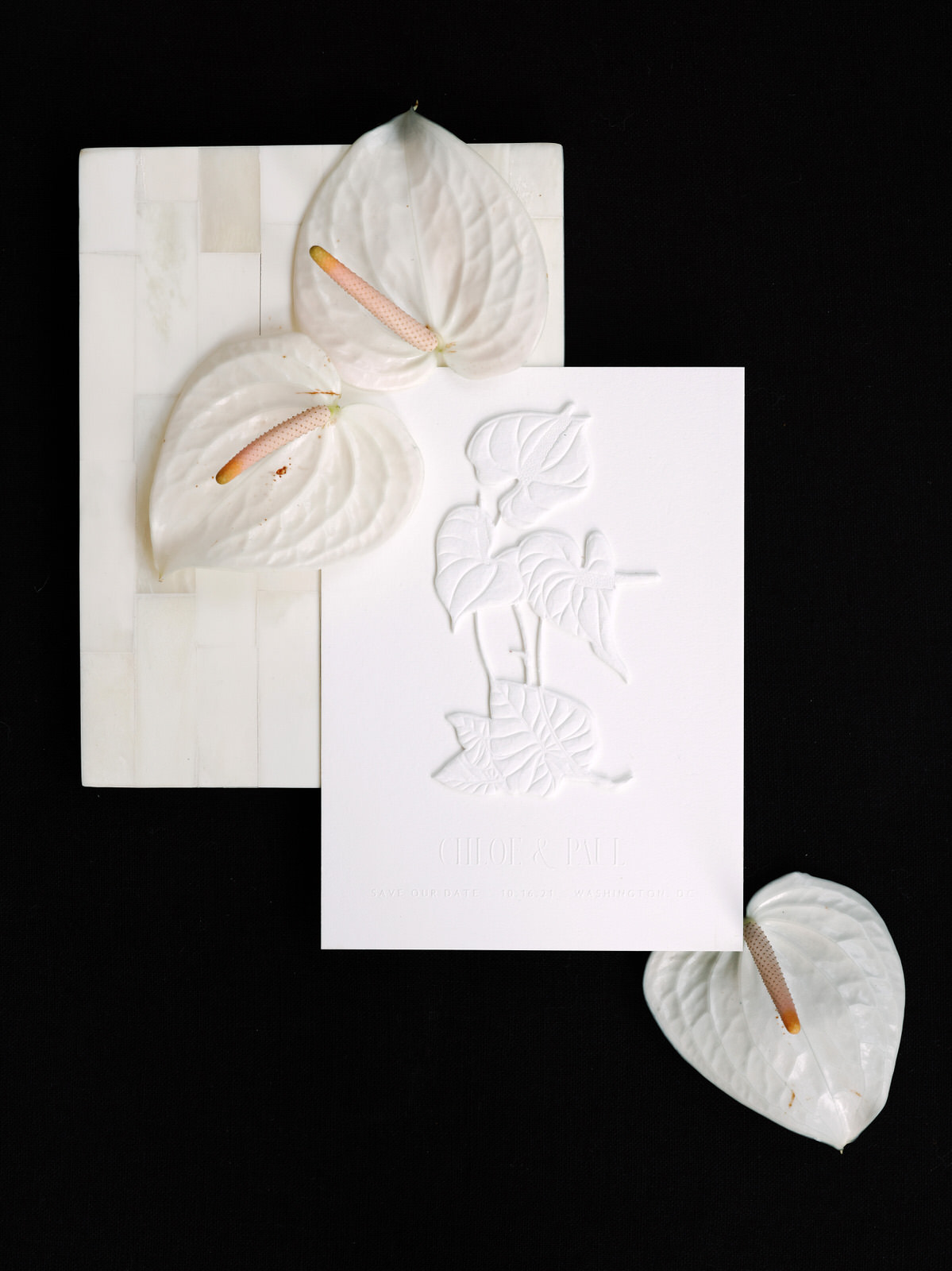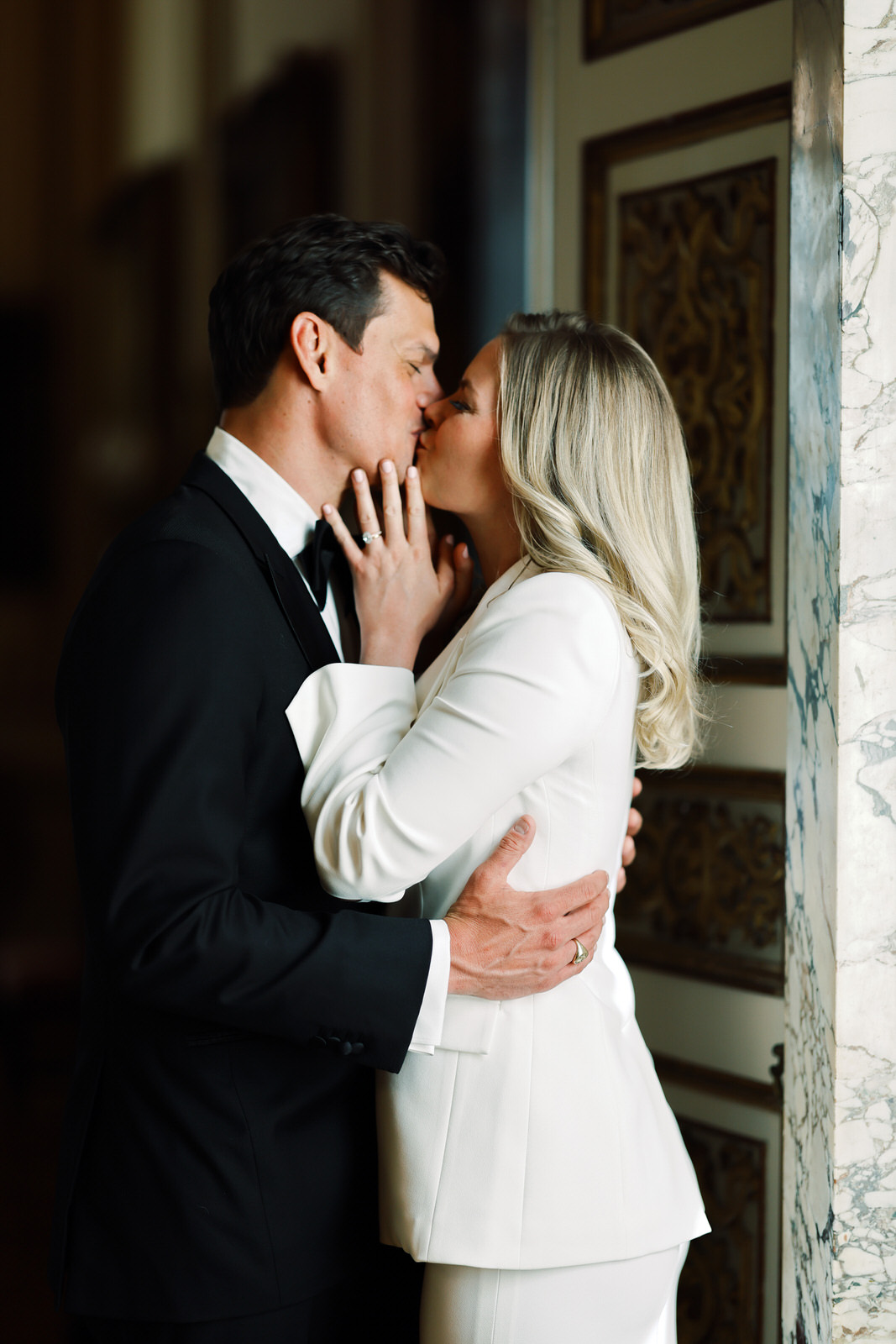 A huge thank you to North Carolina wedding photographer LINDLEY BATTLE for sharing this beautiful wedding inspiraton with us. Lindley is a fine art film and digital hybrid photographer with a passion for soft romantic moments and timeless elegance. With over five years in business, Lindley has captured weddings and portraits across the US and Europe and been featured in countless publications. Shooting weddings with an emphasis on the special connection between the two newlyweds and on the meaningful details with which they've chosen to surround themselves on this unforgettable day, she lives for capturing the joy of this once in a lifetime day and giving her couples memories that will be passed down through the generations. You can see more of her portfolio in our vendor collective here.