Daniel and Yanti dreamt of a romantic-boho Tuscan style destination wedding in Florence. After much research of farms and villas in the region, they chose VILLA LE FONTANELLE: a stunning villa overlooking the city of Florence that offers breathtaking views. Working with CATERINA WEDDINGS they kept the aesthetic very soft and romantic and relied on the surrounding natural beauty to do most of the work. Florist IL GIARDINO DELLE FATE created a show-stopping giant wreath as the backdrop to their ceremony amidst several other arrangements that all had an organic boho vibe to them. OLGA MAKAROVA captured their beautifl celebration.
HOW DID YOU MEET? We both met through a dating app when both of us worked in Singapore. It was very funny because I ignored him at the beginning, and at the end he politely wished me "all the best" for my life and we both thought that was it. But then at one point we agreed to meet, and at that point we clicked immediately and the rest is history.
TELL US ABOUT YOUR PROPOSAL: Well, it wasn't really a typical proposal. He got a short assignment to Hong Kong that led to a permanent role. After several weeks there, he knew he didn't want to do all these long distance relationship things. He told me he knew I was the one, hence, he asked if I would like to join him in Hong Kong as his life partner.
TELL US ABOUT FINDING YOUR WEDDING DRESS: It was a struggle that perhaps many brides can relate. I was very indecisive because I didn't seem able to find the one that fully ticked all my boxes... until three weeks before the wedding! Finally, I found the-one in one of the bridal boutique in Hong Kong and said yes to the dress on the spot. As for the after ceremony dress, it was designed by my dear cousin.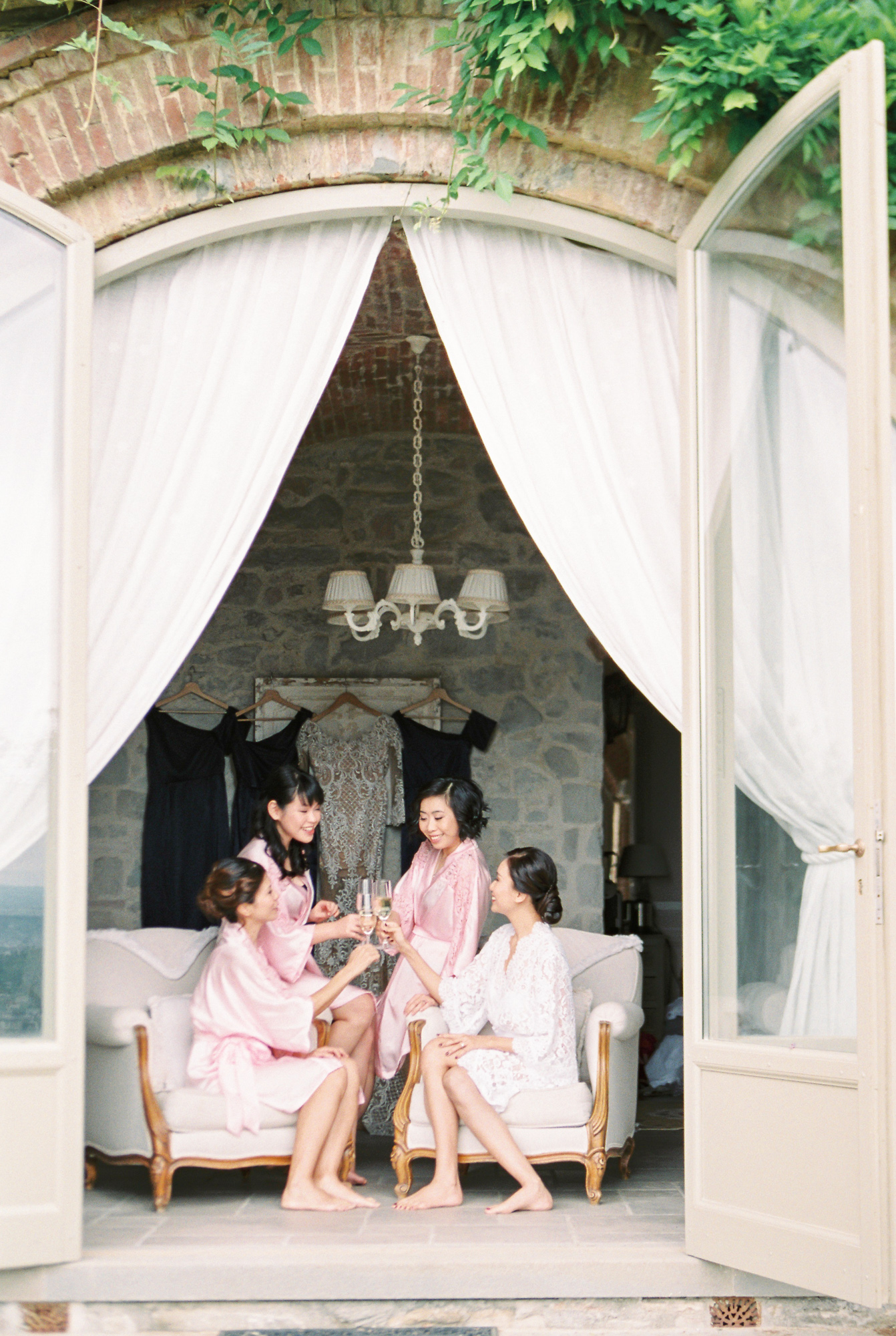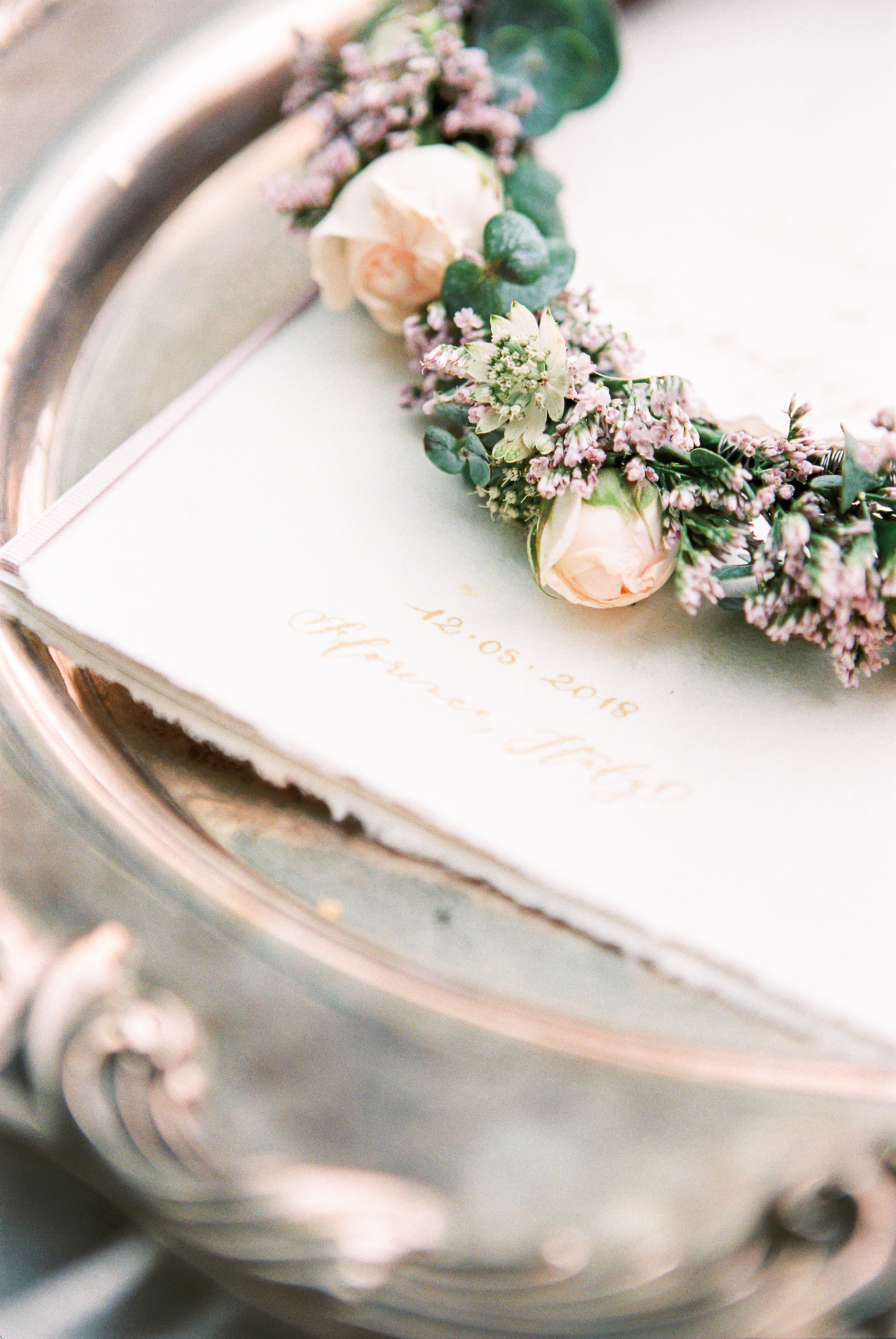 FAVOURITE DETAIL OF THE DAY: The round floral arch with the shape of waxing crescent moon, and the best part: it's mobile! We were not convinced when Caterina - our wedding planner - described it for the first time as it was hard for us to imagine a moveable arch. But she was the loveliest wedding planner ever - she would go beyond and above for the bride and amazing eye for details - hence, we knew we were in a good hand, and the result was stunning. The arch was so beautiful that we still talk about it now. Guests were sitting on it or used it as backdrop against the beautiful sunset light that come from the back. It was just perfect!
WHAT ADVICE WOULD YOU GIVE OUT TO A COUPLE PLANNING THEIR WEDDING? I know it's strange to say this, but if you're an indecisive type, don't do the planning too early! When you thought you know what you want for your wedding, when you thought you have made the final decision on some thing, but then you have plenty of time researching on Pinterest/Instagram, you end up changing your mind on what you have decided, or adding many things that might blow up your budget.
MOST MEMORABLE MOMENT? Every moment was very memorable. Many couples would say they couldn't really remember the majority of the day as they were overwhelmed, but we were glad we took things at a relaxed pace and enjoyed every moment of the day. A few highlights that we still laugh about now and then: the failed first-look attempt (I had to hide myself in the bush as the guests started to arrive by the time we were ready to do it!), he was so nervous that he gave his right hand instead of left during the ring exchange, the vows, the speeches, last but not least, the two page boys that bailed out last minute as they were more excited to dip themselves in the water fountain instead of performing their duty!