This old world romance inspired editorial by Colorado Wedding Photographer SARAH PORTER was inspired by the historic and enchanting GRANT HUMPHREYS MANSION. With its grand, dignified columns it painted the perfect backdrop for the fairytale essence this creative team were aiming for. Planner MOSS AND MAUVE tells us, "We wanted to keep the colours neutral and soft to emphasise the ethereal, free-flowing CAROL HANNAH gown from FELICE BRIDAL. The bride's look was completed with an intricate chignon created by BEAUTYMARK BY KACIE and an elegant marquise full halo engagement ring provided by SARAH O JEWELRY."
The ceremony site featured a gorgeous mix of soft colours and textures and a stunning floral installation created by RIBBON & TWINE FLORAL, that framed one of the striking, arcing windows of the mansion. The table setting for the reception space was simple and delicate with subtle tones of grey and ivory. Other details, like the custom vow books, invitations and menu designed by BEAUTIFULLY NOTED, spoke to the antiquated and picturesque nature of the editorial.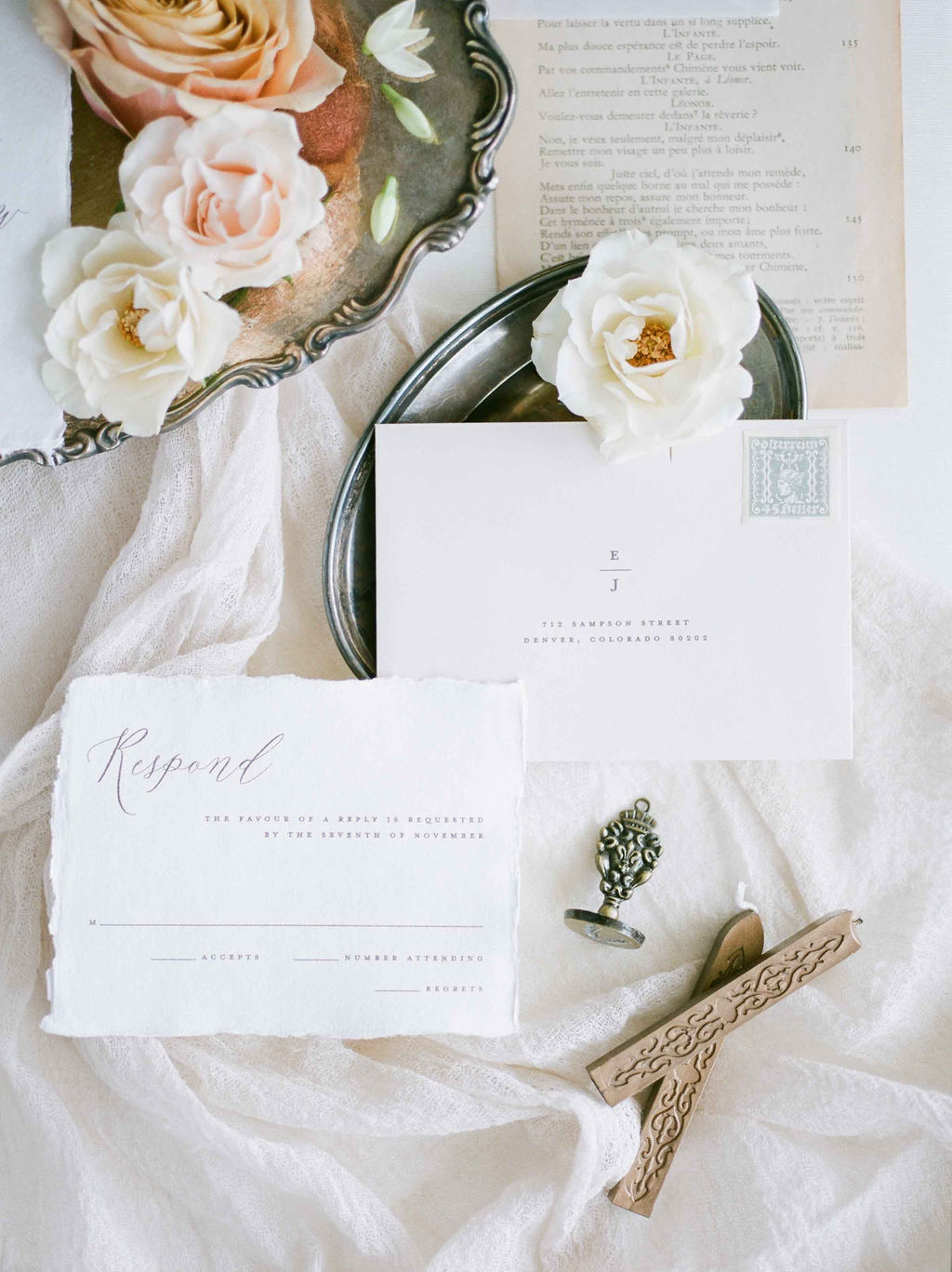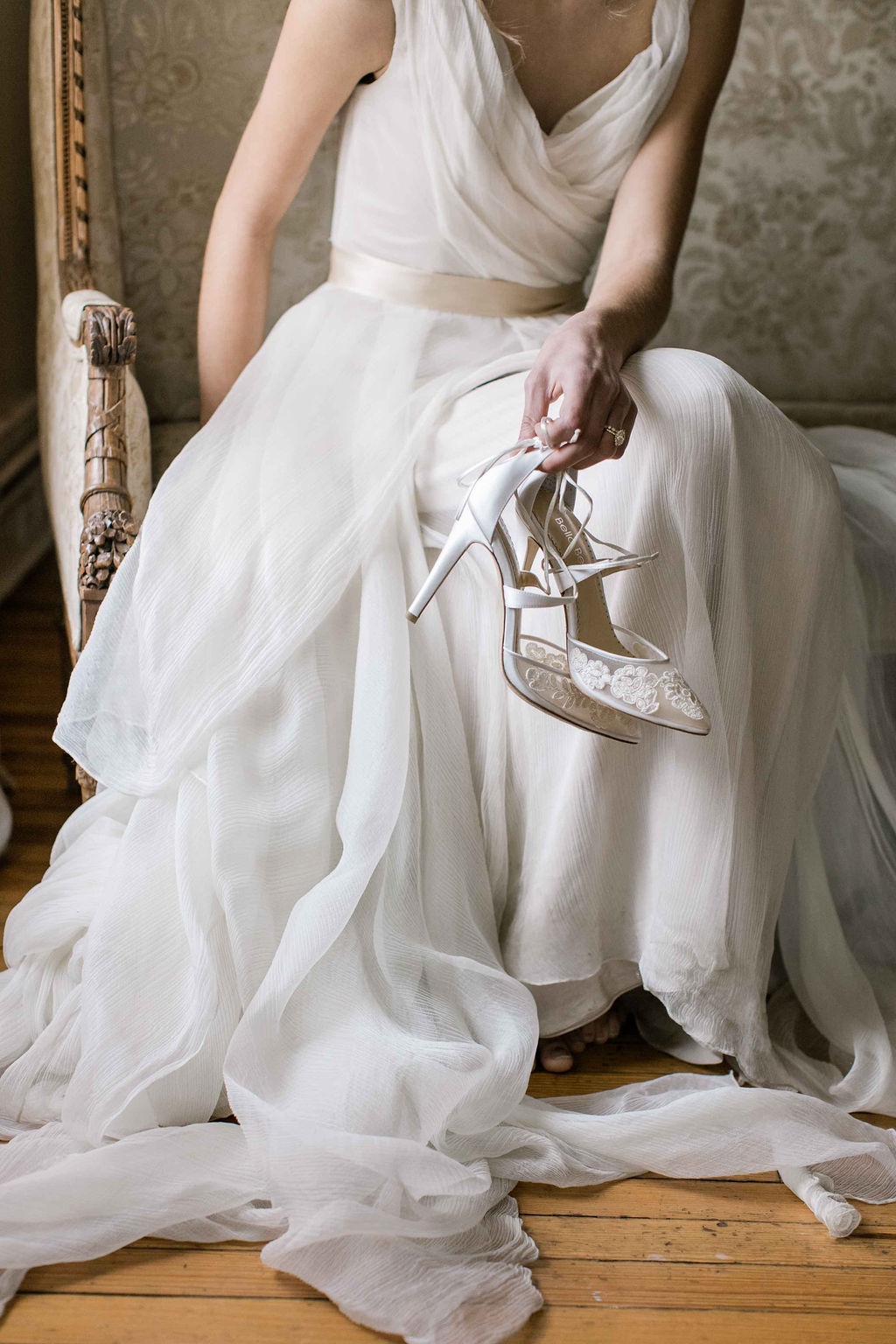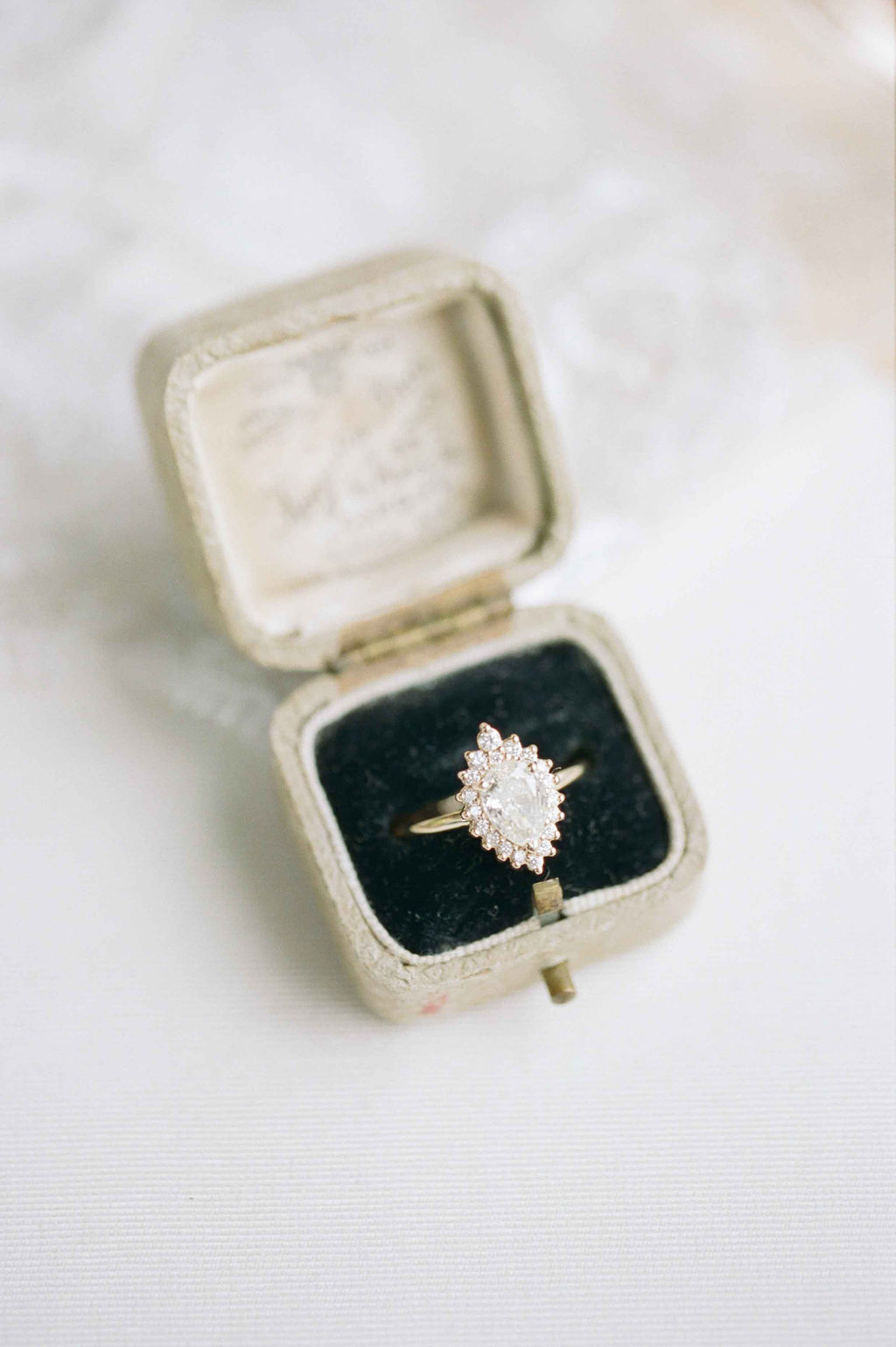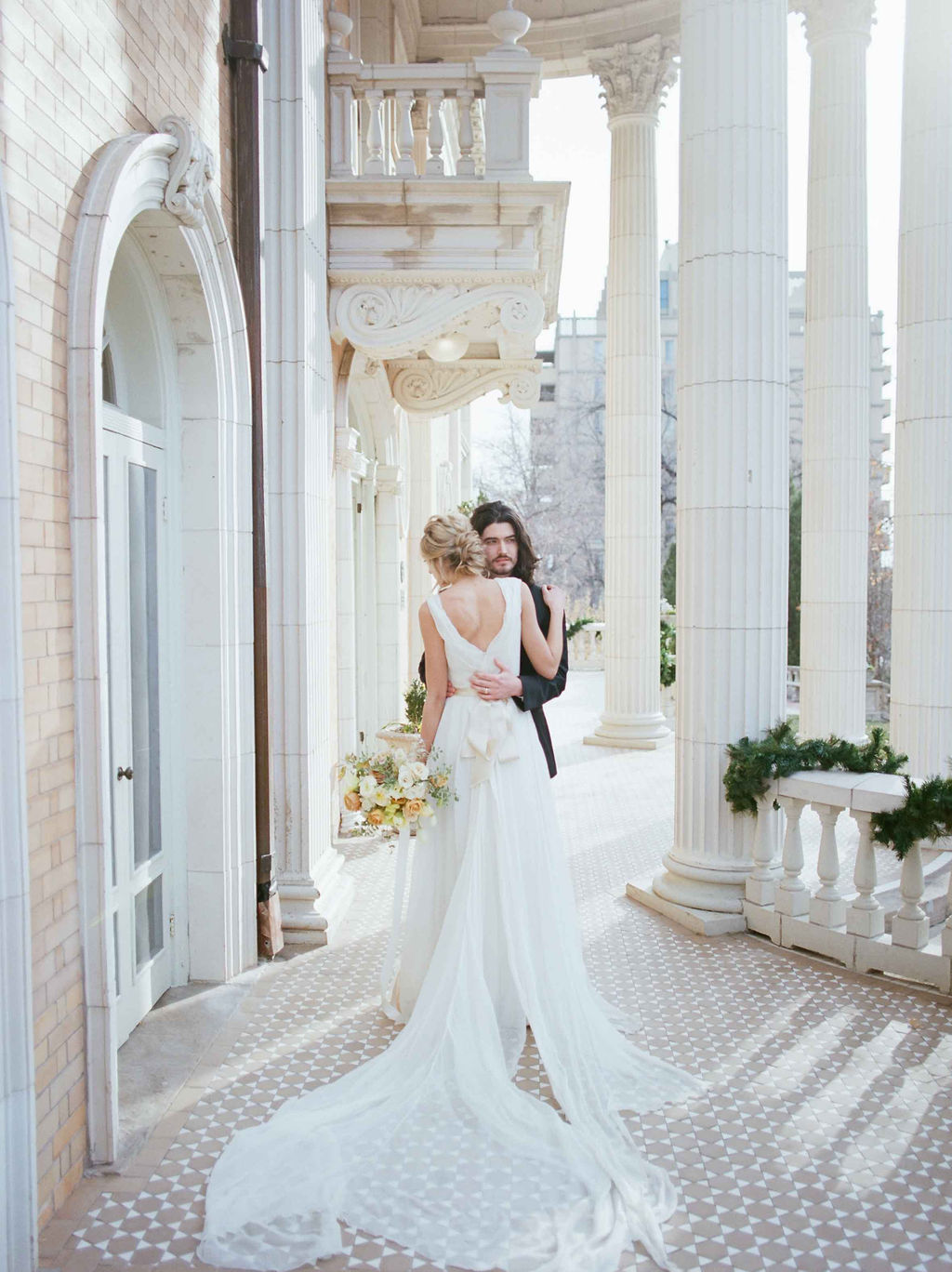 A huge thank you to Colorado Wedding Photographer SARAH PORTER for sharing this beautiful wedding inspiration with us. This fine art hybrid photographer is constantly inspired by the unspoken moments shared in the deep connection between two people completely immersed in love. "So much beauty exists in-between moments that I notice, unposed and vulnerable. These are the moments I would love to help you capture in your story. Every time I pick up a camera, it's an opportunity for connection. My process will revolutionise your perception of photography from fear to enjoyment. It is important that you experience the instances that leave you speechless and occasions that take your breath away on your wedding day." If you're looking for a Colorado wedding photographer you can see more of Sarah's work in our vendor guide.
Wedding stationery designer BEAUTIFULLY NOTED is a valued member of our vendor guide. With a studio nestled at the foot of the Rocky Mountains near Denver, Colorado, Cat partners with couples near and far to create their custom paper goods. Sourcing the finest materials, she carefully plans, designs, executes, and inspects each element for quality. Her passion for sophisticated design, excellent service, and for sweet love stories makes it her JOY to craft the words that will forever mark the start of your marriage. She believes those words and details (from names to venue to entrée selections) can be noted quite beautifully. Head over to her portfolio to see more of her work and read this short interview with her here.