I don't think we really need to question why Elisabeth & Tristram chose the French Riviera for their wedding! It's a no-brainer! Once they saw CHATEAU DITER they knew it was the perfect location to celebrate with their guests over the course of a few days. There's so much to love about this wedding - of course the beautiful images by South of France Wedding Photographer JÉRÉMY FERRERO, but we're especially loving how fun the reception looks! We need a South of France wedding invite stat!
HOW DID YOU MEET? Before we met we had quite a few friends in common as we both went to the same university (a few years apart) and Tristram is a member of the university alumni rugby club. We first met when the ruby club organised a few people to go watch an international rugby match in 2011 but we didn't start properly dating until 2014 and agreed to go on a date to the Opera.
TELL US ABOUT YOUR PROPOSAL: Tristram surprised Elisabeth with a trip to Paris in late November 2018 and proposed after arriving in our room at the Saint James Hotel – a hotel we had stayed at on our first romantic trip to Paris. This was during the riots and it was a pretty surreal feeling driving past the burning cars on the way to our dinner at Lasserre with that newly engaged feeling! Will never forget that.
TELL US ABOUT FINDING YOUR WEDDING DRESS: I found my wedding dress at the Wedding Gallery in London, where I had a fantastic bridal consultant called Francesca who made the process really relaxed and fun. I had no idea what style of dress I wanted but knew I wanted to be able to dance in it and for it to feel sexy while also being bridal. I tried on several gowns by Valentini Spose and when Francesca brought me "the one with the big skirt" I never expected it to be the one I would end up choosing – but fell in love with it! We were able to make some alterations to the design so that I ended up with a bespoke version of the original which was perfect for me.
DESCRIBE YOUR WEDDING FLOWERS: The brief was for the flowers to be romantic in style and to match with their surroundings and the venue and the team at Mademoiselle Jules did a fantastic job with it!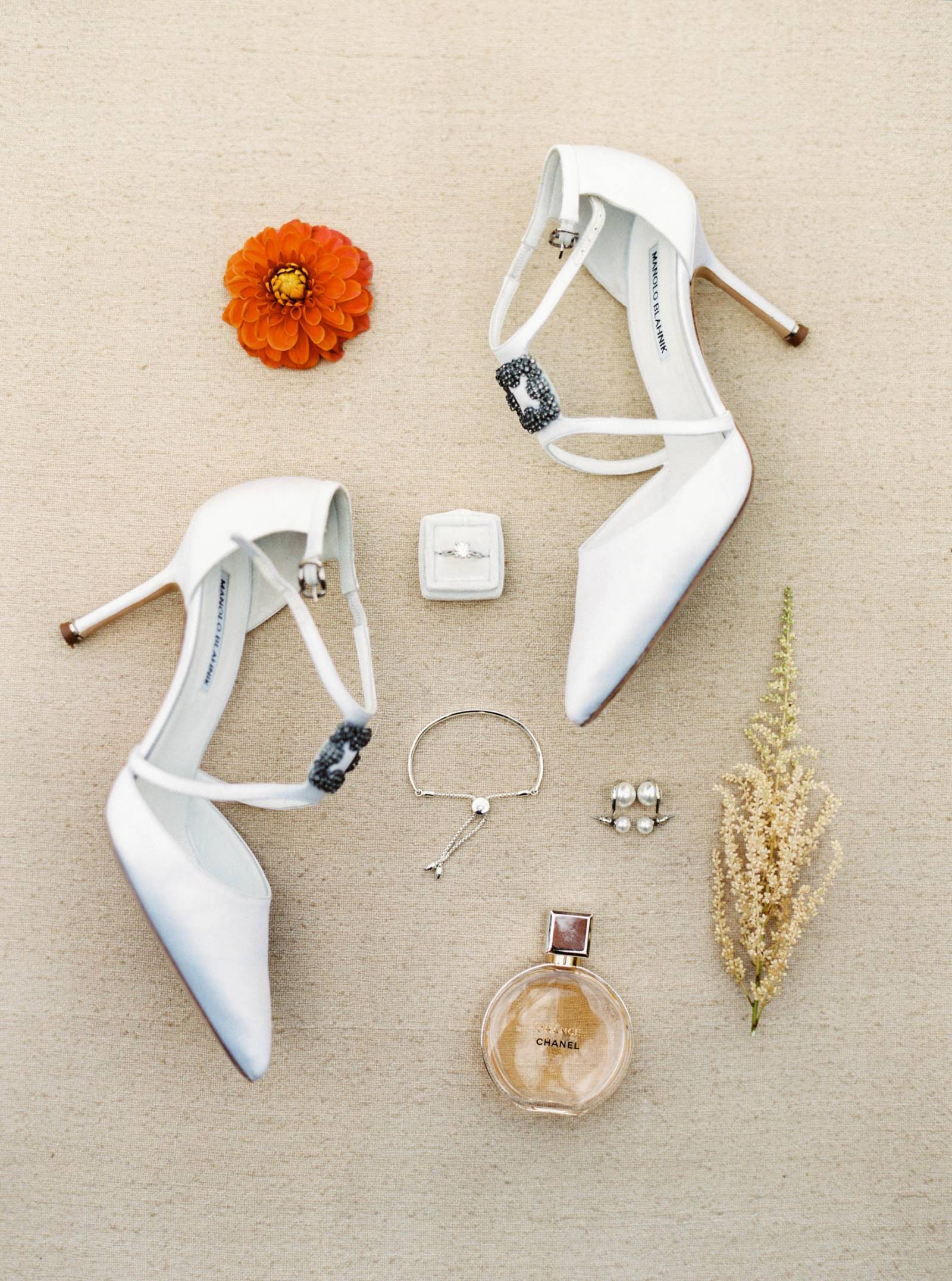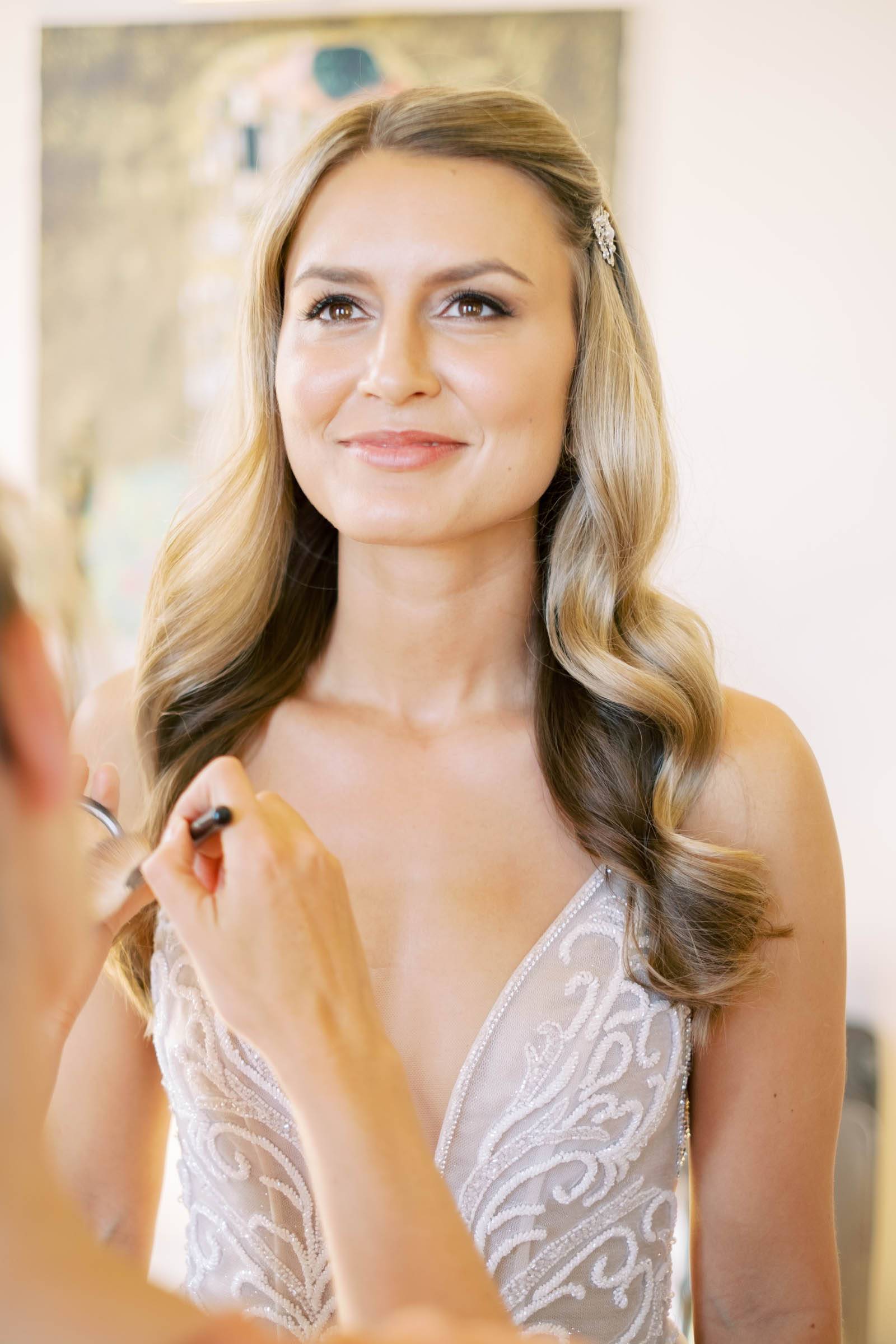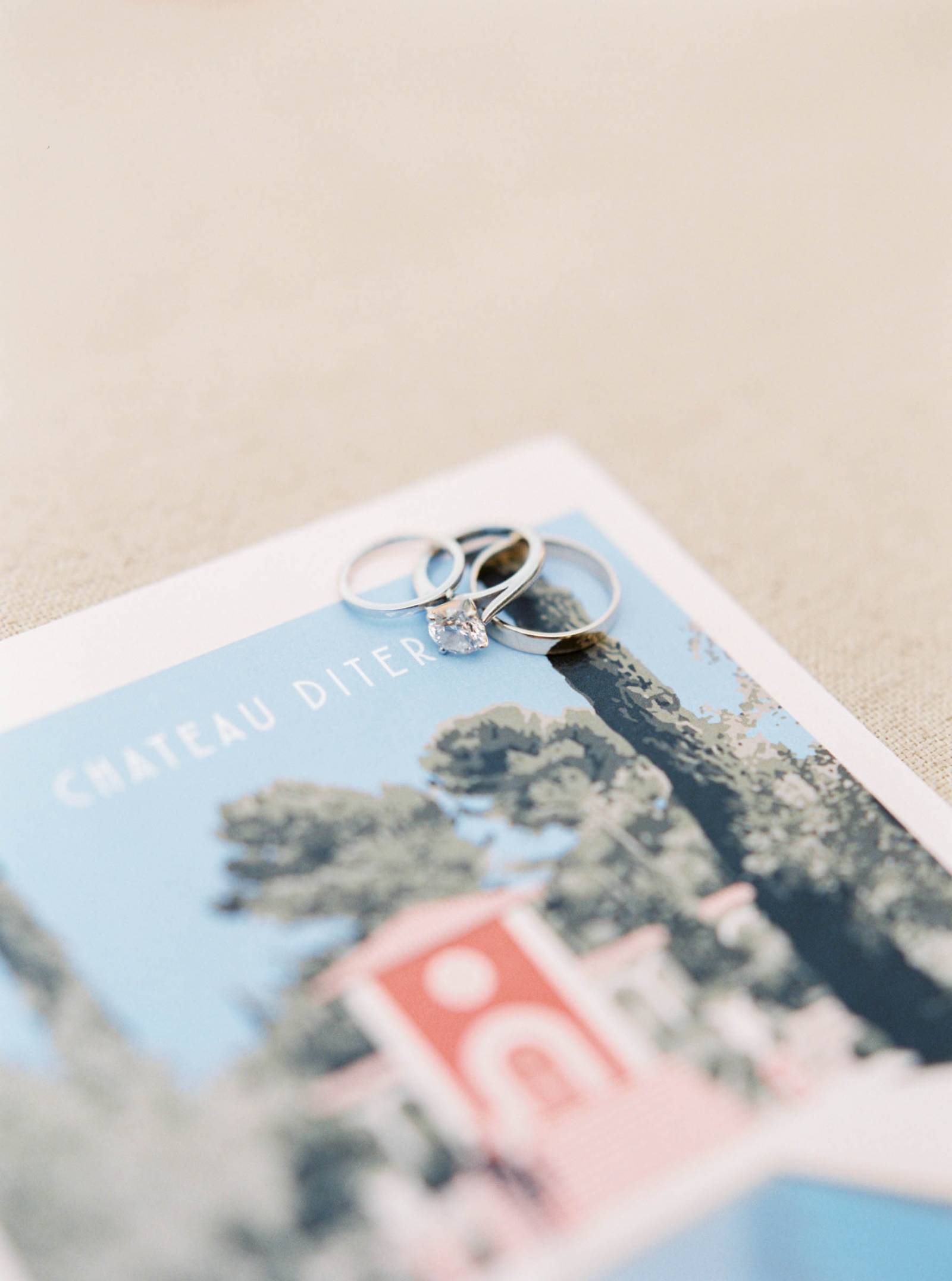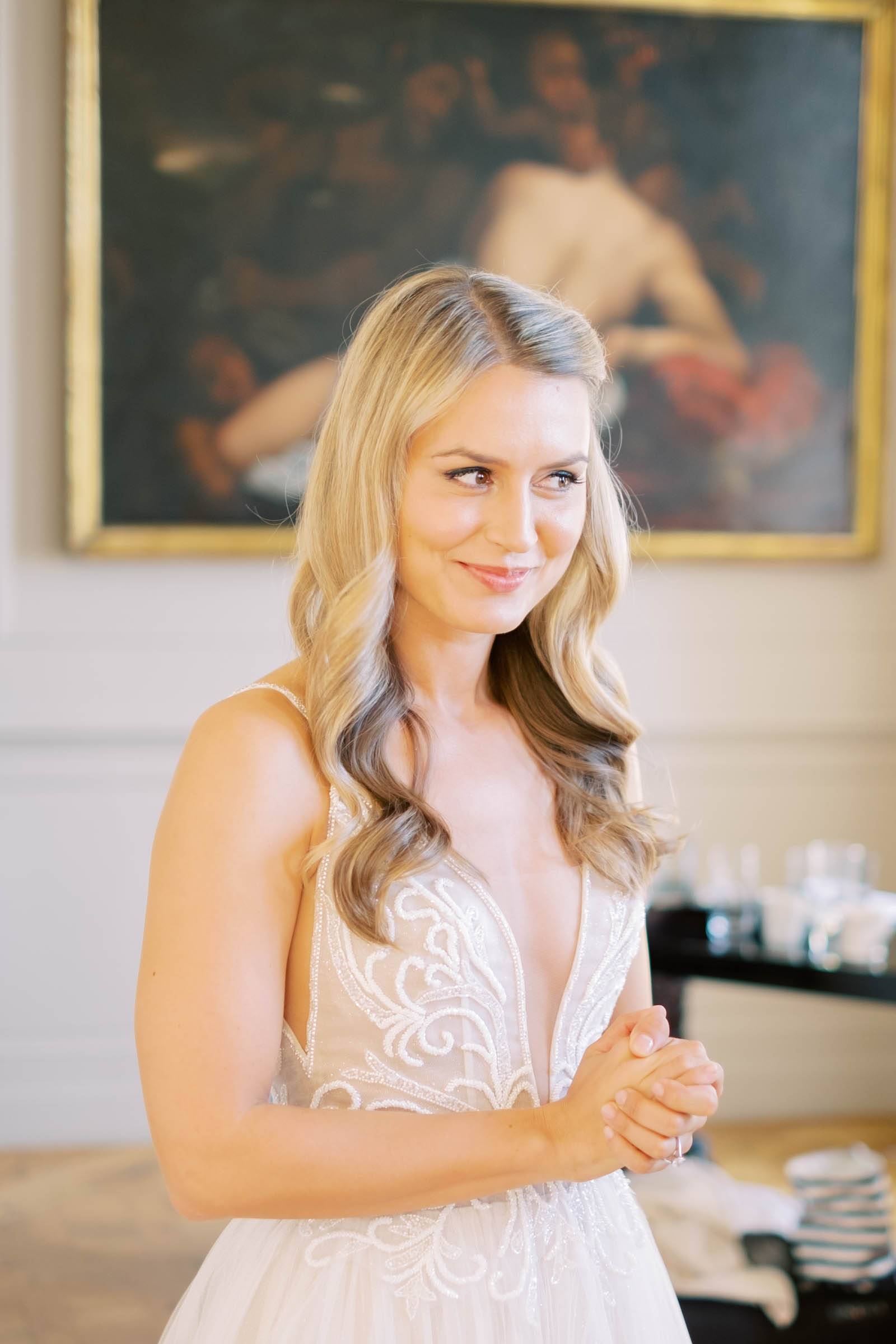 WHAT ADVICE WOULD YOU GIVE OUT TO A COUPLE PLANNING THEIR WEDDING? The best advice would be to enjoy the process and don't be too fixed of an idea about how something should be – it gives you more choice and helps you make more relaxed decisions. Keep your guests in mind, it's your day but ultimately people really appreciate it if getting to your venue and back to their accommodation is made logistically simple, if it is possible, give them a glass of champagne / refreshments on arrival to the venue to relax them (quite a lot of our guests really appreciated that!), keep your ceremony and speeches to a bearable length and have fun!
MOST MEMORABLE MOMENT? Too many to count, but there was a surprise performance by our favorite percussionist organized by our friends when we were on the dance floor and given how we had planned every detail of the day it was brilliant to have him appear all of a sudden! Other than that, walking down the aisle together and reciting our vows to each other will be something we never forget.
TELL US A LITTLE ABOUT YOUR HONEYMOON: We went to Argentina at the end of December for two weeks and travelled to different parts of the northern part of the country.
A big thank you to South of France Wedding Photographer JEREMY FERRERO for sharing this absolutely beautiful wedding with us. Jeremy is a valued member of our VENDOR GUIDE. If you're thinking of getting married in the South of France - or anywhere in Europe for that matter - head on over to his profile and find out more about him. Be sure to check out this beautiful wedding by Jeremy too - Elegant Chateau wedding in the heart of Provence