Take five strong, confident women, add in an array of beautiful gowns and place them amidst striking European architecture in the streets of downtown Geneva - and the end result is fierce beauty that showcases both their self-confidence and elegance. Captured by French wedding photographer MAILYS FORTUNE PHOTOGRAPHY it's a celebration of femininity and all things chic and fashionable - and certainly showcases how to have fun with your bridal fashion.
As Audrey Hepburn said, "Elegance is the only beauty that never fades". It was crucial to work with a brand that represented beauty in many different styles. CALLA LILLIES first collection is a modern interpretation of wedding attire, from graceful ivory gowns to charming refined mini-dresses. This collection is all about the weightless flowing fabrics and delicate embroidery that highlight the collection. Inspired by the most iconic female designers from the 30's until now, each dress is unique and reflects its own personality.
With planning & design by EVENTS BY LOUKIA, their five muses clearly illustrate that femininity comes in many forms, each as beautiful as the other. Each look was refined with beautiful pieces of fine jewellery from BUCHERER and JULIET MARTIN made each model's natural beauty shine from within. Every look can inspire brides to embrace their personal style and feel perfect in their own skin, all glowing, all feminine and gorgeous.
The bouquets created by LILAS ET ROSE were perfect to complete the ideal image of what the creative team had in our mind for this shoot. Downtown Geneva, where gold-paved streets meet sleek city life, became the canvas they drew upon. "As modern brides are all about creating their own traditions, we did not wish to portray ours by a static tablescape. Instead, we took our shoot to the streets, riding an incredibly cute pale green 1956 Renault Dauphine by some of the iconic places in town – the huge fountain shooting into the sky, the Four Seasons Hotel des Bergues, Ladurée and some other well hidden treasures, all chosen purposely to mirror the unique character and delectable flair of each bride."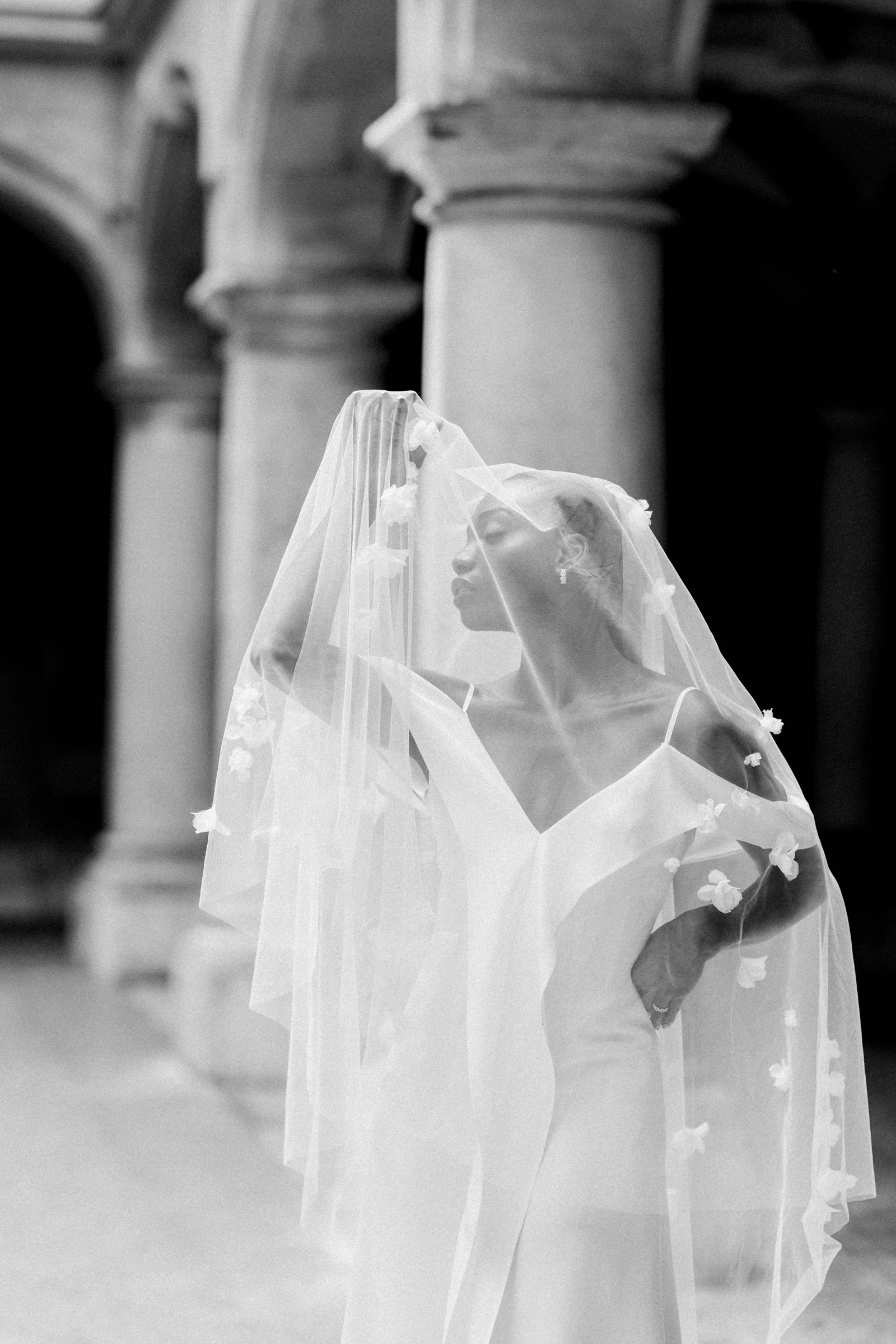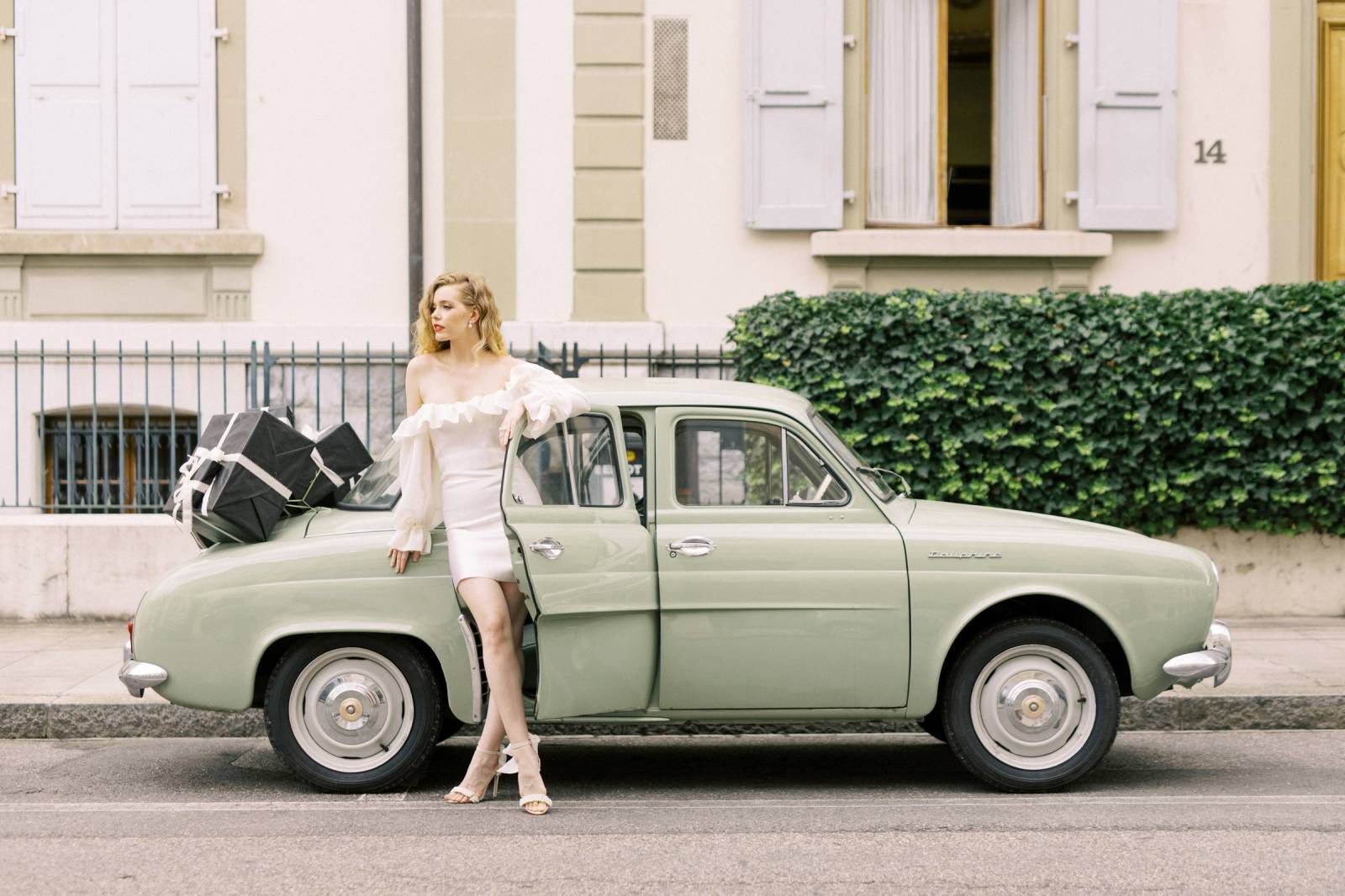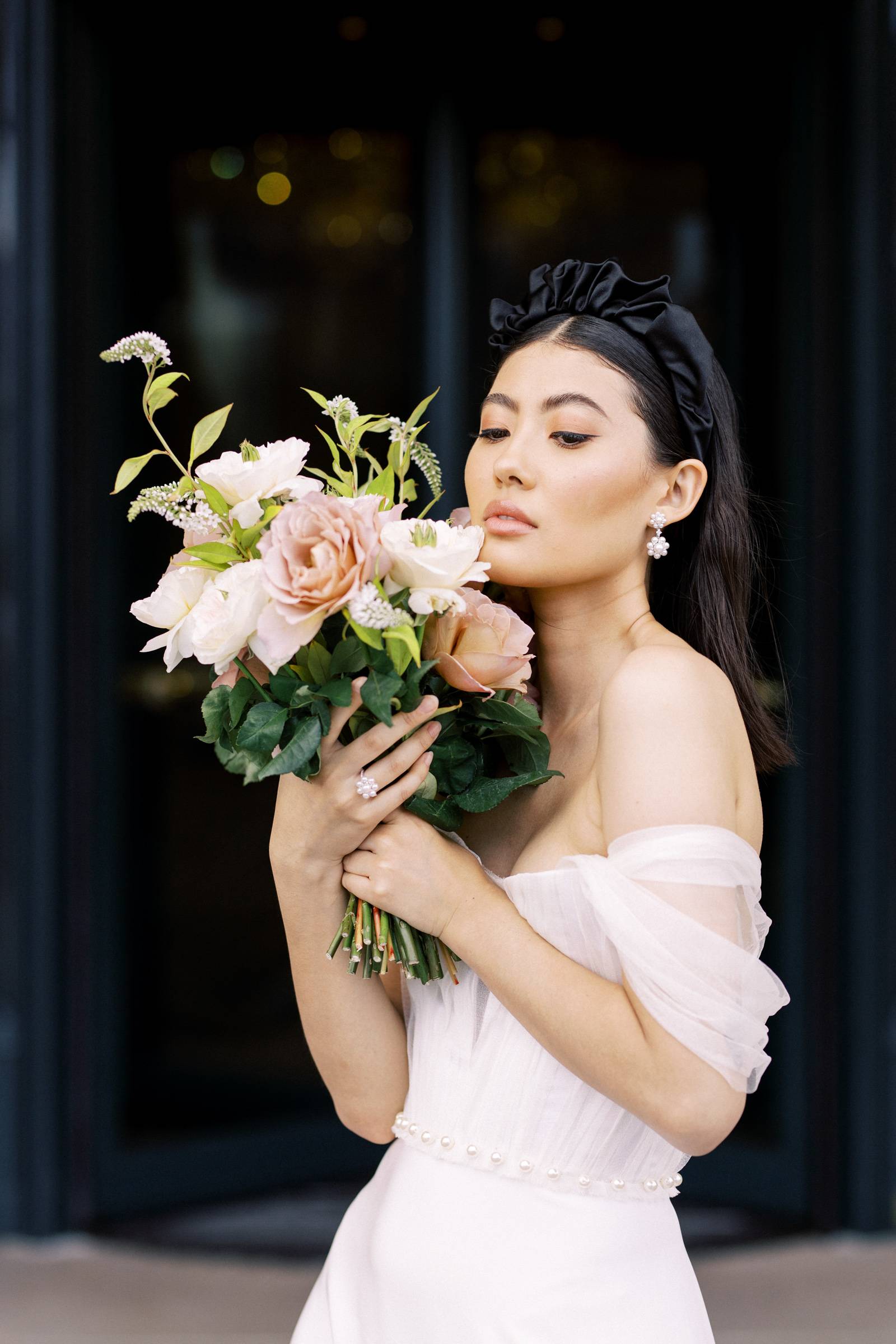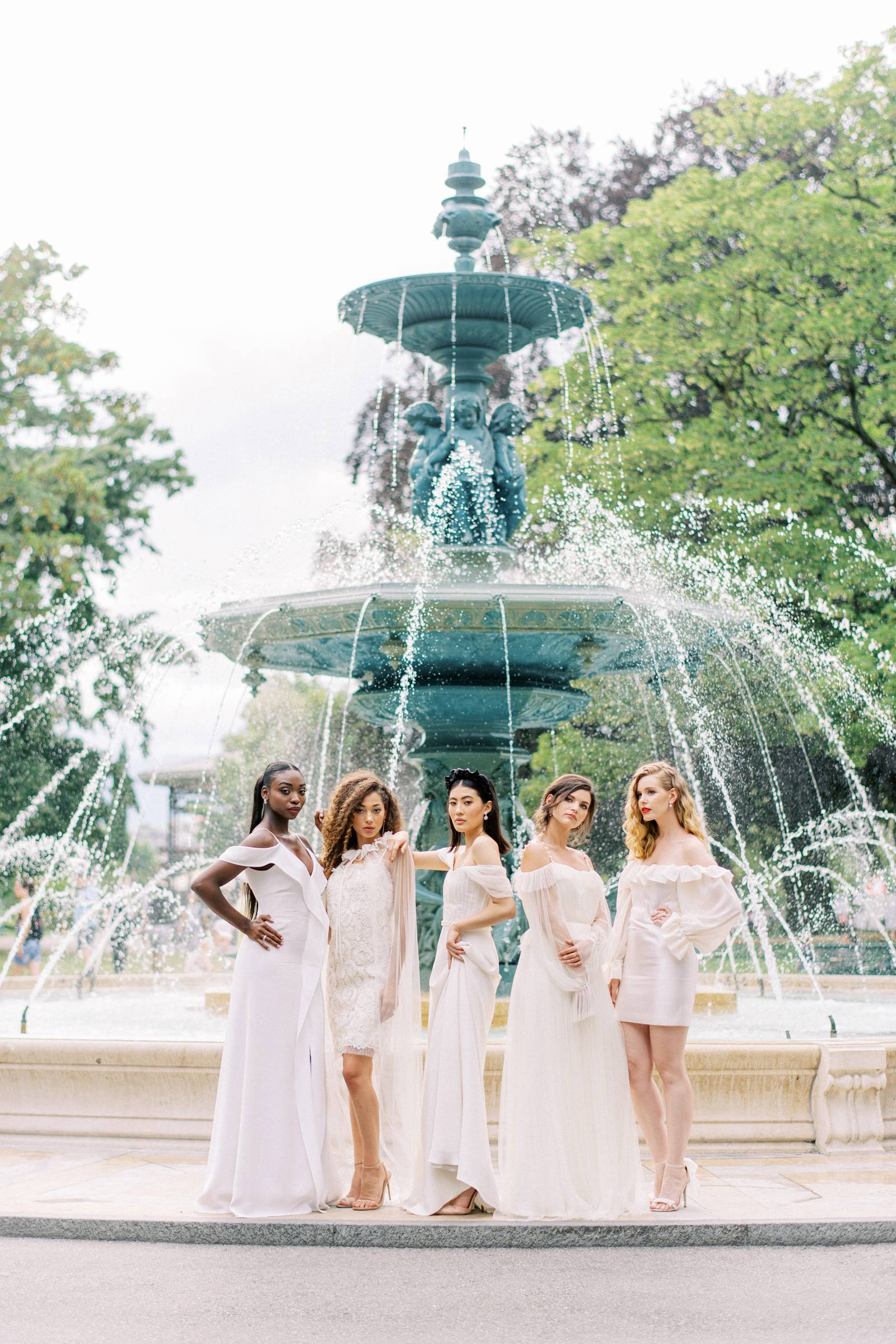 A big thank you to French wedding photographer MAILYS FORTUNE PHOTOGRAPHY for sharing this beautiful shoot with us today. Their work is refined, emotive, and a little bold! They craft images that will accompany you through life, something to have in your pocket, things to dream over. "We understand how important is the fleeting moment and focus on capturing those standing tall, but also the quiet ones, where your silent glances speak the words. We love it when we witness a big embrace, a belly laugh, a calm nod or a non-rehearsed dance move. But there is gentle magic we have discovered: how shadows caress a bride's cheekbone, the nuances in a relationship, a garden soaked in light under mellow skies, a fluttering veil or a groom's cuffs buttoned, a ring your meemaw bestowed to you... they all recreate the sense of being there, and we want all of them in your images." Head over to our vendor guide to see more of their portfolio.