Getting ready with your best gals over mimosas, music and good food starts like a pretty great way to kick of your wedding celebrations and that's exactly what Kylie did before her wedding to Thomas at THE SANCTUARY AT KIAWAH ISLAND GOLF RESORT. For North Carolina wedding photographer JAMIE VINSON the many memorable moments and details infused into the day meant it was nothing short of magic.
The tone for the day was set with some beautifully classic invitations by GATHERIE CREATIVE. As a reflection of this beautiful couple and the meaningful places personal to them, the design combines one part North Carolina trails, one part Kiawah Island flair, and one part California wine country. The colours were inspired by all locales. Scribe terracotta and olive green from their favourite winery, golden honey and dusty blue from personal favourites, and a pastel pink and crisp white to ground the palette. Working with wedding planner LION HOUSE WEDDINGS, earthy touches were incorporated including wooden bowls, clay pots, fresh herbs, and greenery, and romantic details such as linen, and garden florals. Classic invites set the tone for this stunning wedding. Wax seals, and polished details keep this look timeless while unexpected and whimsical touches such as coffee beans and cheeky quotes keep the mood spirited. Guests were greeted at the Holy Spirit Catholic Church as harmonious music filled the air. The couple exchanged heartfelt vows surrounded by their close family and friends and it was followed up with a cocktail hour on the terrace of the Sanctuary Hotel overlooking the Atlantic Ocean. The couple and guests gather to experience a joyous dinner followed by a night of dancing under the stars. The incredible day wrapped up with a grand sparkler send-off for the new Mr, & Mrs.!
The gorgeous bride wore a classic VAGABOND wedding gown that converted to strapless for the reception and paired it with beautiful BADGLEY MISCHKA sandals whilst her bridesmaids' were in stunning JENNY YOO gowns.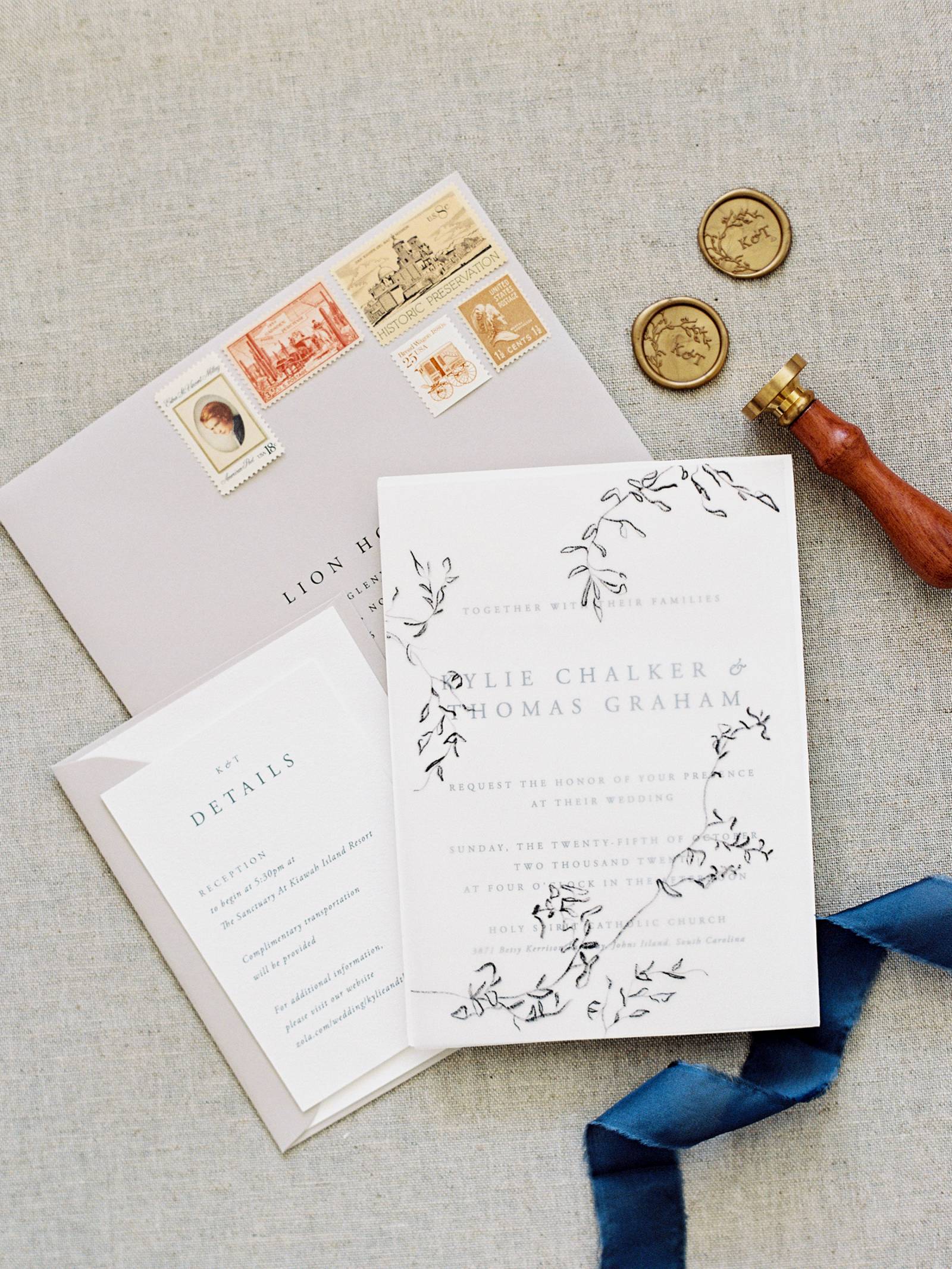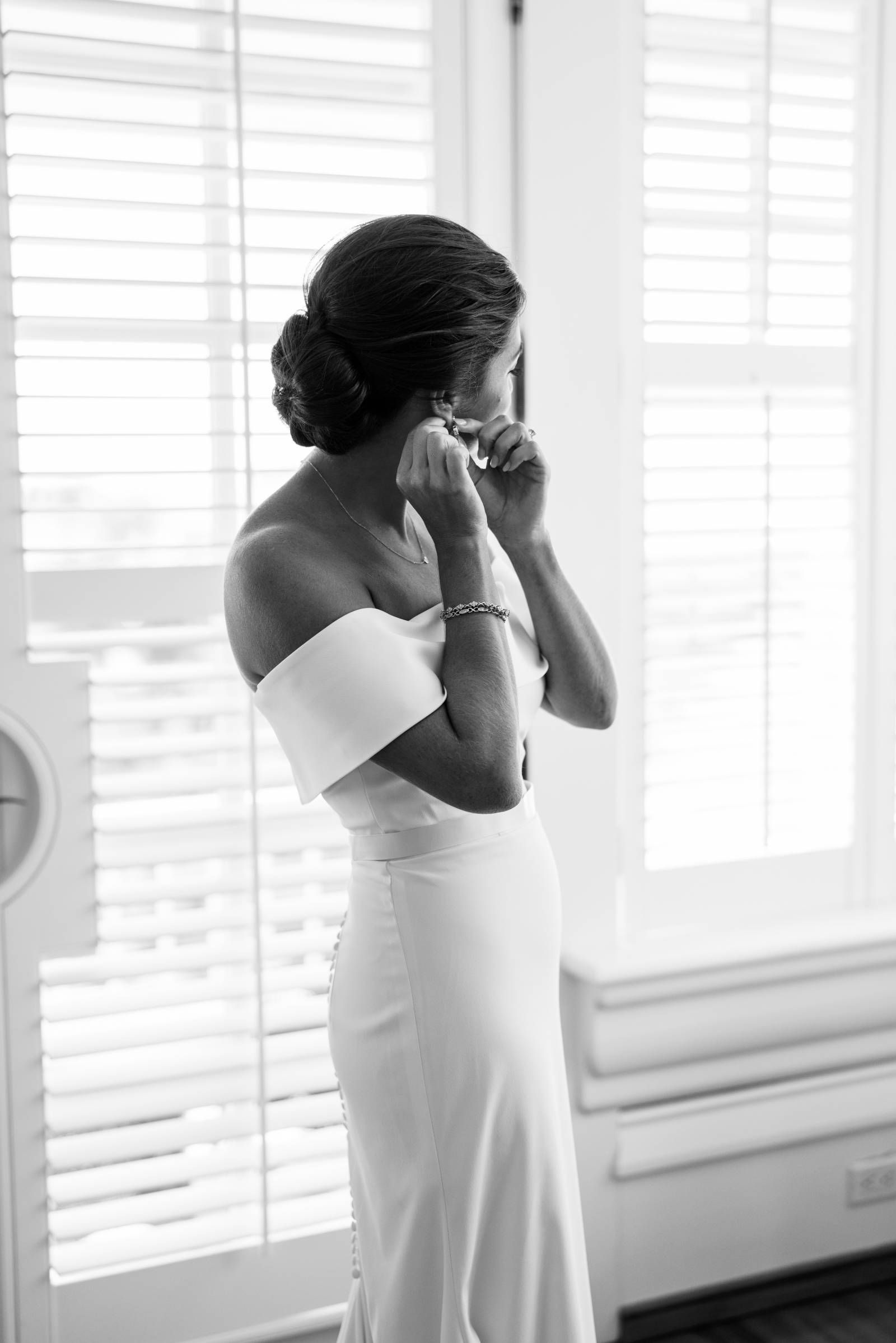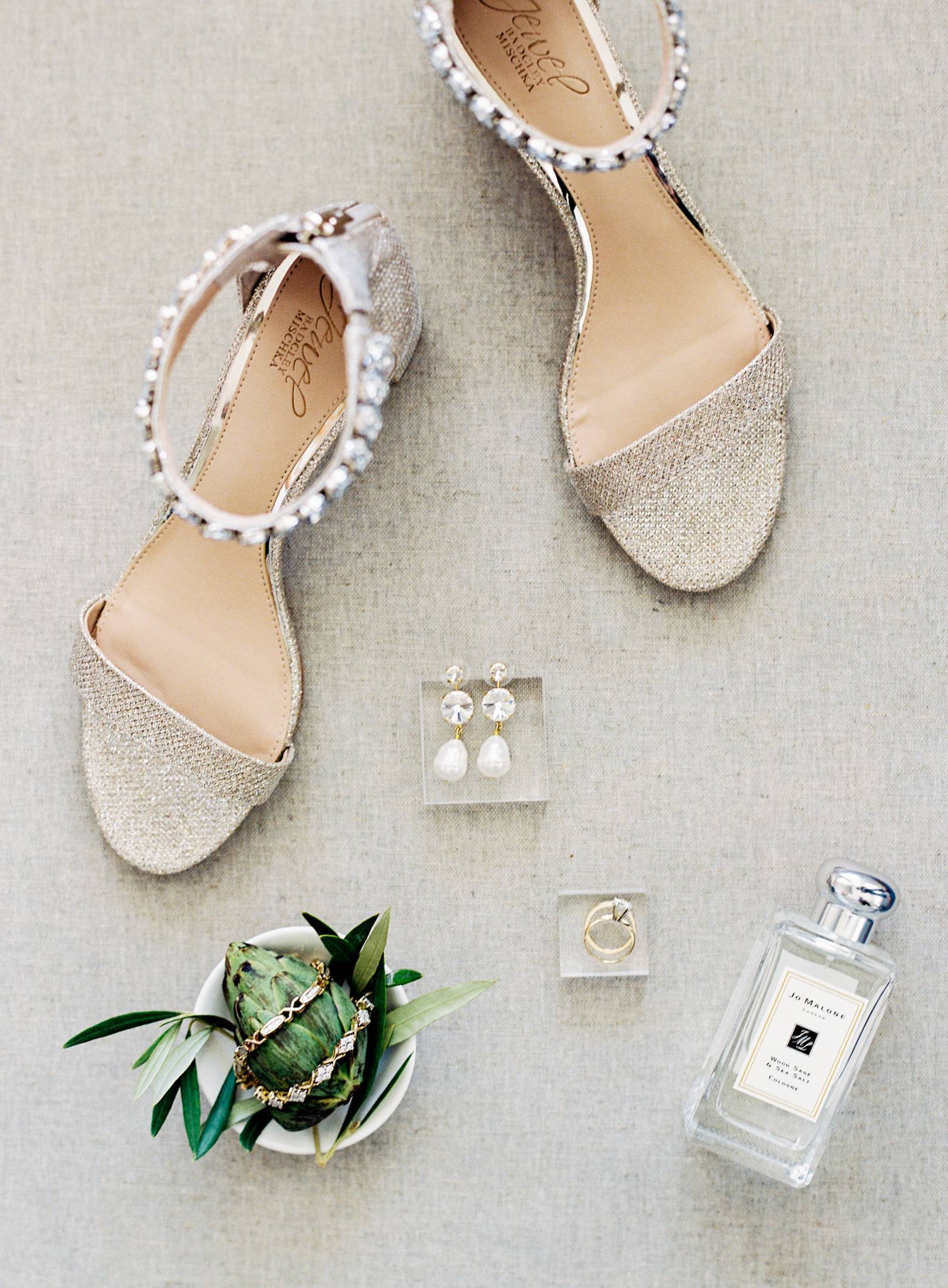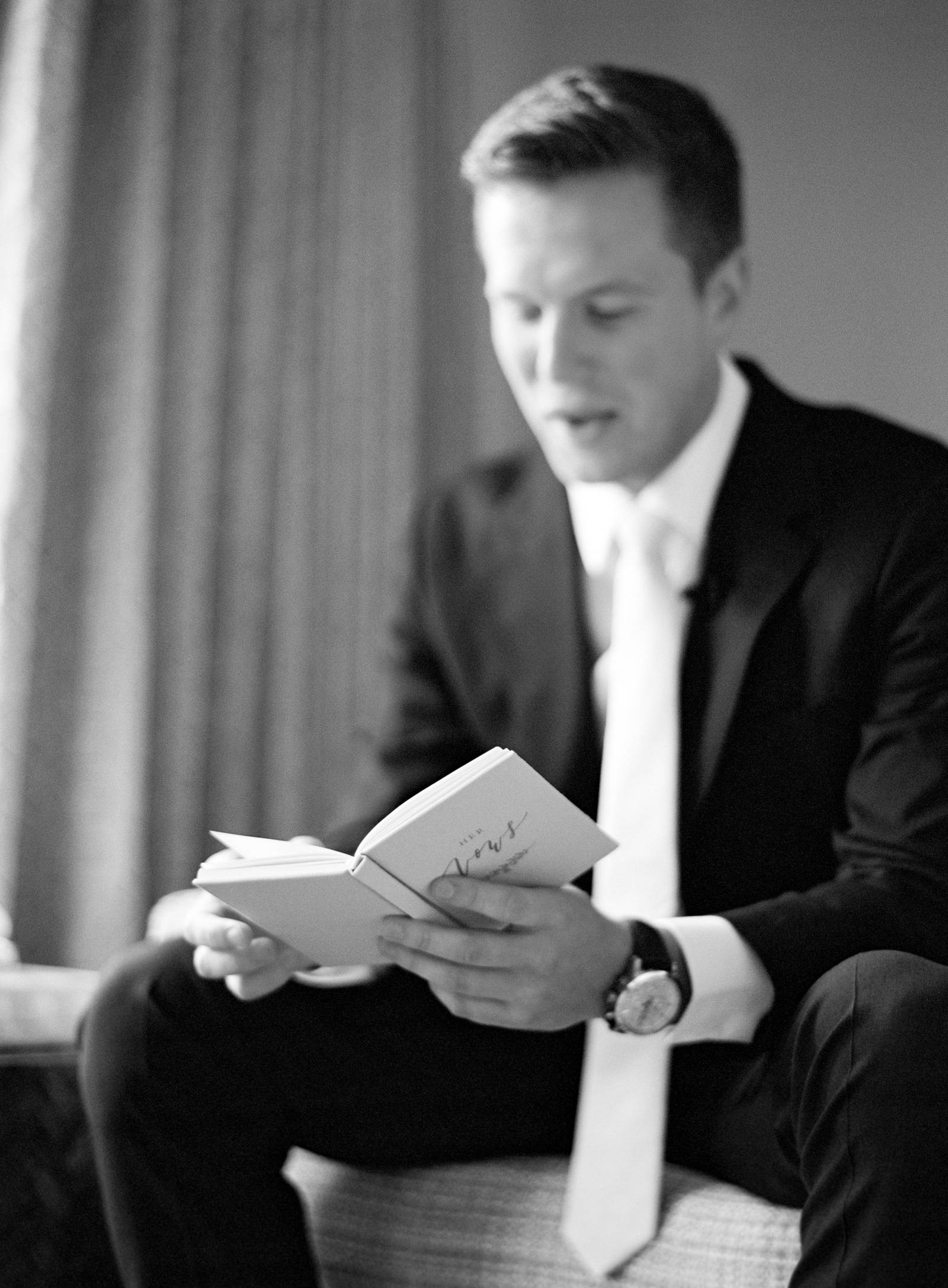 North Carolina wedding photographer JAMIE VINSON is a valued member of our vendor guide. Rooted in a deep appreciation for love and family, Jamie approaches a wedding day knowing that each moment she documents will be treasured for generations. With a style that is vibrant and joyful (and perhaps with a hint of drama) she specialises in creating an experience that results in images that are a true reflection of each couple she photographs. She tells us, "I am highly organised and channel all of my type-A personality into planning for each wedding, which in turn gives me the freedom to create and perform at my highest level on your big day." You can see more of her portfolio here.