Danny and Evelyn grew up less than a mile apart from one another. They went to the same high school, shared mutual friends and their Dads even played soccer together. Evelyn's parents and Danny's Mom were from the same town but despite all of this, they didn't know one another. In the summer of 2010 fate brought them together when they found themselves in the same small town of Jalisco, Mexico. Evelyn asked Danny to dance and the rest is history. Like many couples in 2020, they had to pivot from their original wedding plans and downsize from a large celebration to a small backyard reception which followed a socially distanced outdoor Catholic ceremony. MELANIE OSORIO captured their beautiful celebration where guests enjoyed Mexican food and margaritas as a Mariachi band played.

The Groom and his Dad handmade the backdrop for the sweetheart table, the perfect canvas for FLORISTA BLOOMS to decorate. With a nod to Jalisco, where they met, Evelyn and Danny placed empty tequila bottles filled with flowers around the space. As the sun was setting over the hills of San Jose, Evelyn and Danny enjoyed their first dance as husband and wife. Who would have known that a random dance in Jalisco ten years earlier would be the reason why?
TELL US ABOUT HOW YOU MET AND YOUR PROPOSAL: Our love story began 10 years ago in 2010. Whenever others ask us how we met, we always get "Wow! That was destiny!" or "No way! Seriously?" Danny and I both grew up in San Jose, specifically, East San Jose, less than .9 miles away from one another. Our dads played soccer together, our moms grew up in the same small town in Jalisco. Daniel and I even went to the same high school and we never met. In the summer of 2010, Daniel and I both found ourselves in the same small town of Mexico where his mom and both of my parents are from. We were both at a party, I asked him to dance and quickly discovered we had more in common than we thought! We couldn't believe it! The rest is history!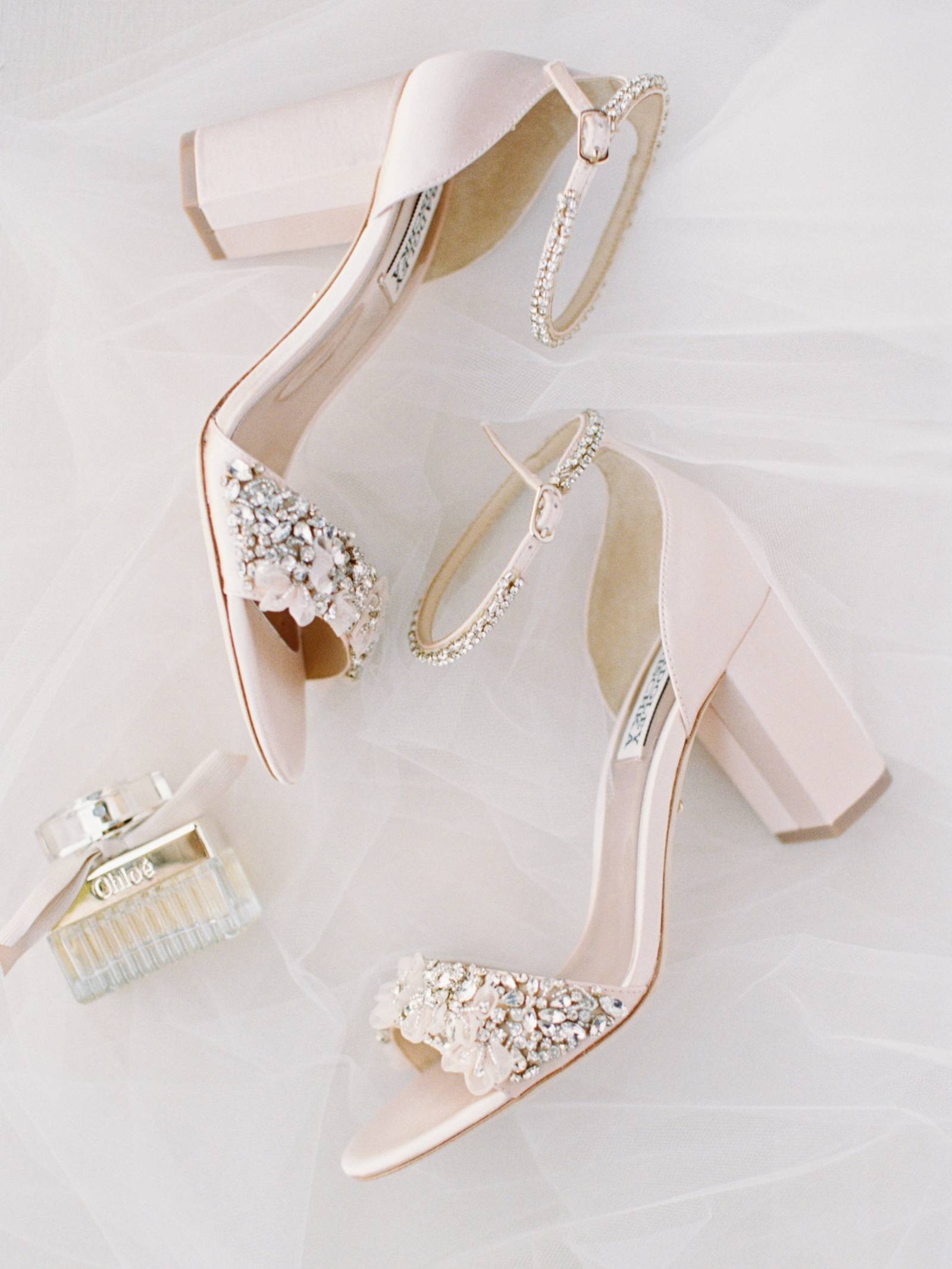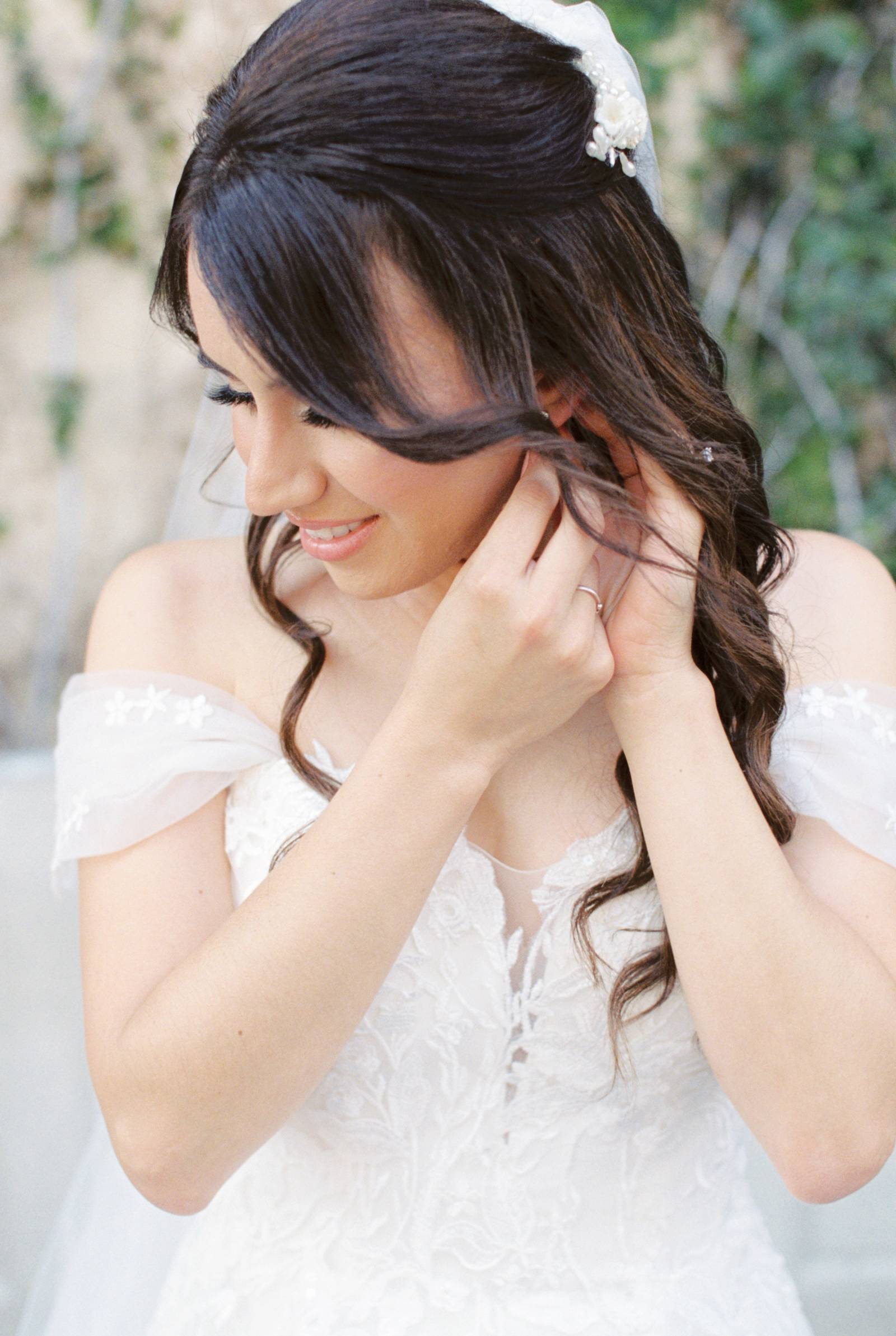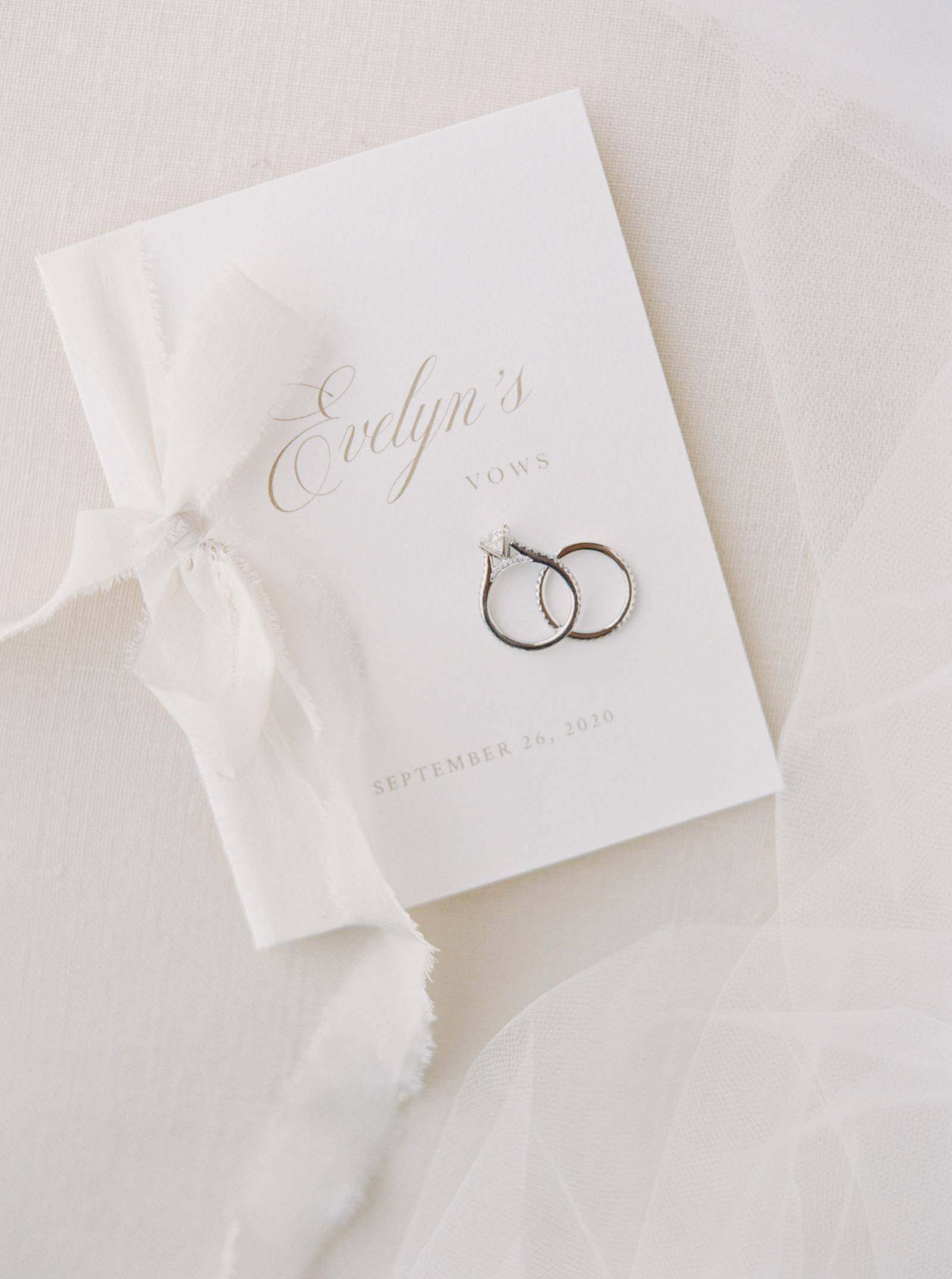 TELL US ABOUT FINDING YOUR WEDDING DRESS: It took me four appointments to find my wedding dress and three different bridal shops. I really wanted an A-line wedding dress, I have always envisioned myself in a dress with straps or sleeves, however, when I was trying those styles on, something did not feel right. The day I found my dress, the consultant recommended I try an off the shoulder dress, attempting to be as open-minded as possible, I agreed, all whilst being disappointed because I couldn't find anything. The bridal consultant shared that an off the shoulder dress really helps with a petite frame and doesn't overpower. The moment I tried on the dress, it just felt right and I knew it was the one! I also really liked the garden dress feel with the floral details.
DID YOU HAVE ANY DIY ELEMENTS? Some DIY elements that we had at our wedding were the wooden arch for our sweetheart table. Daniel and his father built it and it gave our sweetheart table such a personal and beautiful look. Another somewhat DIY element we thought of was to use empty tequila bottles as vases throughout the bar. This was significant because the state in Mexico where we met is known for tequila! Jalisco!
DESCRIBE YOR WEDDING FLOWERS: My wedding flowers were by a very talented florist from Salinas, California. I worked with her to help bring my vision to life. When I reached out to her with my vision, she was very excited to work with me because she said she has been wanting to work on a wedding with my vision. Blush, neutrals, white, soft tones. I wanted my flowers to look "tossed" and not shaped perfectly, I asked for dimension and for them to look more "organic" not rounded. I requested carnations in my flowers as well, I feel that carnations are very underrated but are so beautiful and some in beautiful neutral tones! I also wanted white scabiosa and dahlias.
WHAT WAS YOUR FAVOURITE DETAIL OF THE DAY? One small detail that was very small but largely sentimental was a vintage locket that was on my bouquet that had my grandmother's photo in it. She was a very special person to me and I wanted to feel her close during my wedding. Other details were the flavour of my cake--guava! Also, the empty tequila bottles as vases for the bar, our "Te amo Tequila!" sign, and our squared arch. Another detail I really loved was our vintage looking welcome table and the flowers in the drawers, this table was special to me because it had pictures of us over the years and how far we've come.
WHAT ADVICE WOULD YOU GIVE OUT TO A COUPLE PLANNING THEIR WEDDING? Wedding planning is especially difficult right now as if planning a wedding wasn't hard enough, imagine planning a wedding during COVID-19. Daniel and I have been knocked down multiple times and have been heartbroken over having to change our plans, however, at the end of the day we realised we had one another and our immediate families and that was all that mattered. Although our wedding went down in size, the love that was present that day was bigger than ever. The advice I would give couples would be to go with their own style, not with what is in. Once you make your wedding uniquely yours with elements of what is most important to you...it will show! Have fun planning, time goes by so quickly and before you know it, it will soon be over.
MOST MEMORABLE MOMENT? My most memorable moment was our first dance, "Bendita tu luz" by Mana and cutting our cake.
TELL US A LITTLE ABOUT YOUR HONEYMOON: Due to COVID-19, we weren't able to travel anywhere with comfort and peace of mind. Daniel and I decided to go for a couple of days to Joshua Tree National Park. It was beautiful!