As the world is slowly turning a new leaf, couples have been creatively reinventing their wedding dreams. It's become quite evident how important it is to create a flexible wedding day that still holds true to their love, their values, and their story. Southern California wedding photographer JASMINE MARIE'S purpose for this San Francisco city elopement shoot was to show couples that are searching for wedding inspiration how you can easily blend modern and romantic themes. "Throughout the planning and execution day, I created this shoot for those that adore travel and would want to present their love to their city. A city as diverse, historic, and timeless as San Francisco meant that there were countless locations to choose from for this city elopement. I chose these four locations because of their representation of the city and what they meant to me. This city, a small peninsula in a California bay, has so much character and strength as it begins to move past such a difficult year. It was so important to me to showcase this city's romantic nature through its architecture. We decided to shoot on a Friday morning for many reasons. Though it's only 7 miles wide and tall, traversing through the streets of the city can be daunting and tedious if you're on a timeline. We knew by visiting popular locations, we wanted to beat the crowds and traffic rush by shooting on a week day and as early as possible for optimal lighting."
CITY HALL
When you think of a San Francisco elopement, you automatically think of City Hall. It was unfortunate that its doors were still closed, but the exterior architecture was just as iconic. Its surrounded by other historic, state-official buildings that created a beautiful and timeless neighbourhood for us to start our morning.
GOLDEN GATE BRIDGE
As someone who grew up in the Bay Area, I recognised its iconography and knew it would be an injustice to not include it as a location for our shoot. Early on in the planning process, I understood that Battery Spencer was a little lesser known of a vantage point and allowed us to drive right up to the lookout.
Keep in mind how windy it will always be at that level of elevation, so if considering the inclusion of the Golden Gate Bridge for your elopement, think about planning for it to be the last stop of your day to preserve what's left of the bride's hair and makeup. Though, windswept hair with the bridge's structures in the background made for effortless looking photographs.
PALACE OF FINE ARTS
The arches, the pillars, the flora—I wanted to feature it all. This is such a unique space in a unique city, one that allows for dramatic portraits with towering structures in the background. It is a popular spot with tourists but with enough patience, you can easily take photos that look like it's just you and your love under these giant structures. There are so many small corners that are photogenic— it's truly a photographer's dream location.
CONSERVATORY OF FLOWERS
At the time that we visited the Conservatory of Flowers, they still had a strict mask-on policy. We used this as an opportunity to create more artistic photos, ones that didn't show the couple's faces and masks. I am always inspired by the natural world and its unique beauty, so the plants and flowers were the true subjects in this location. It's their world and we were simply observing it.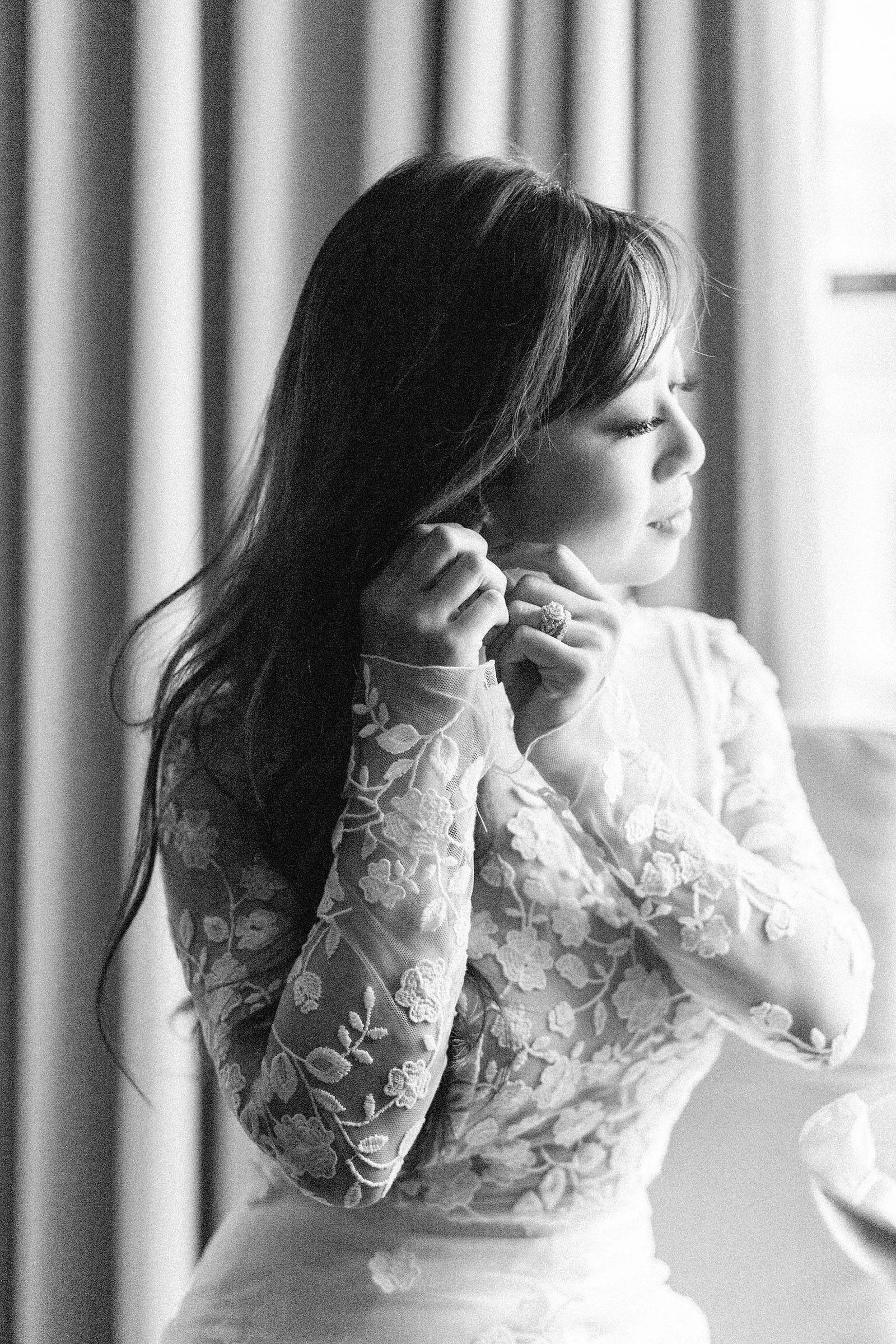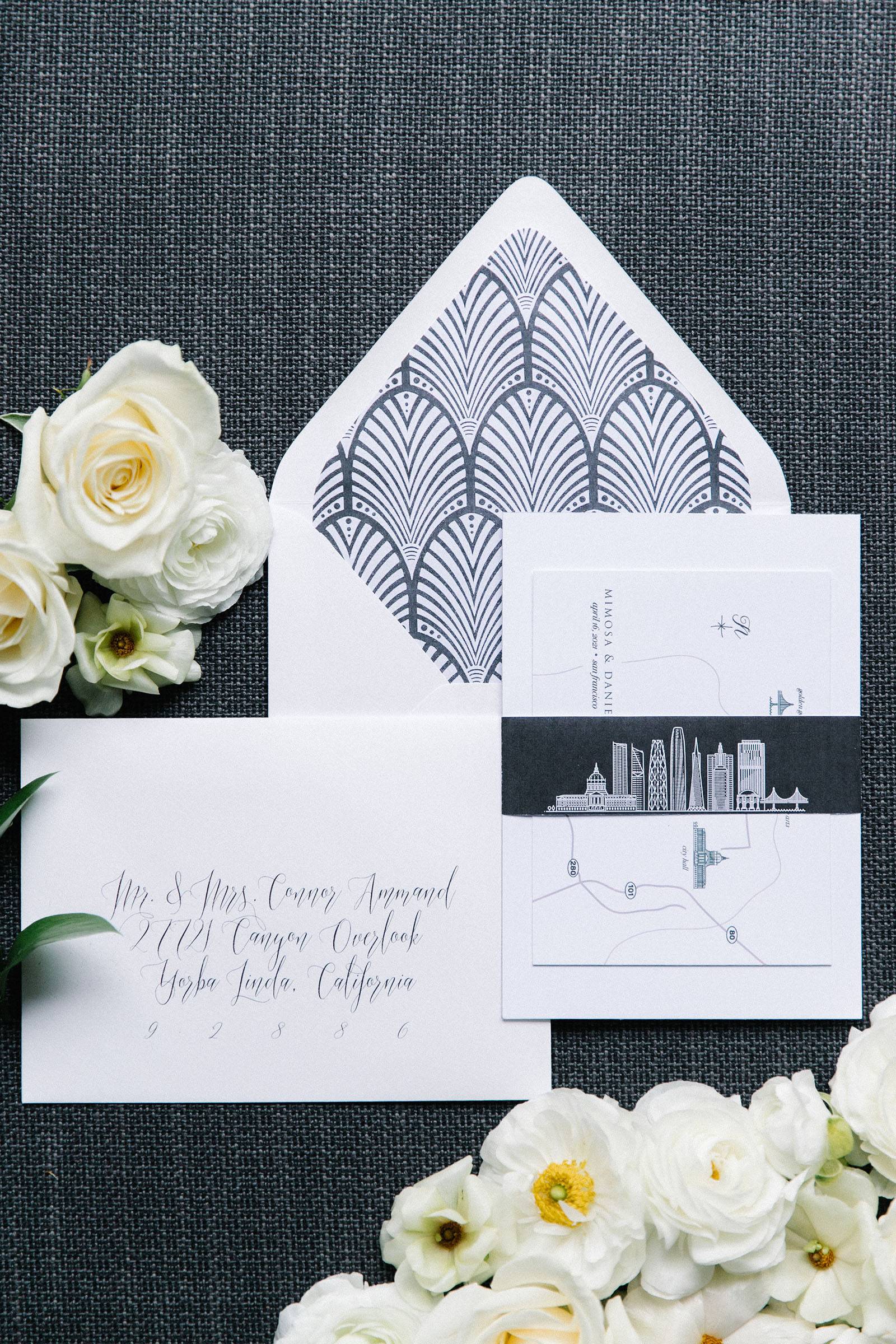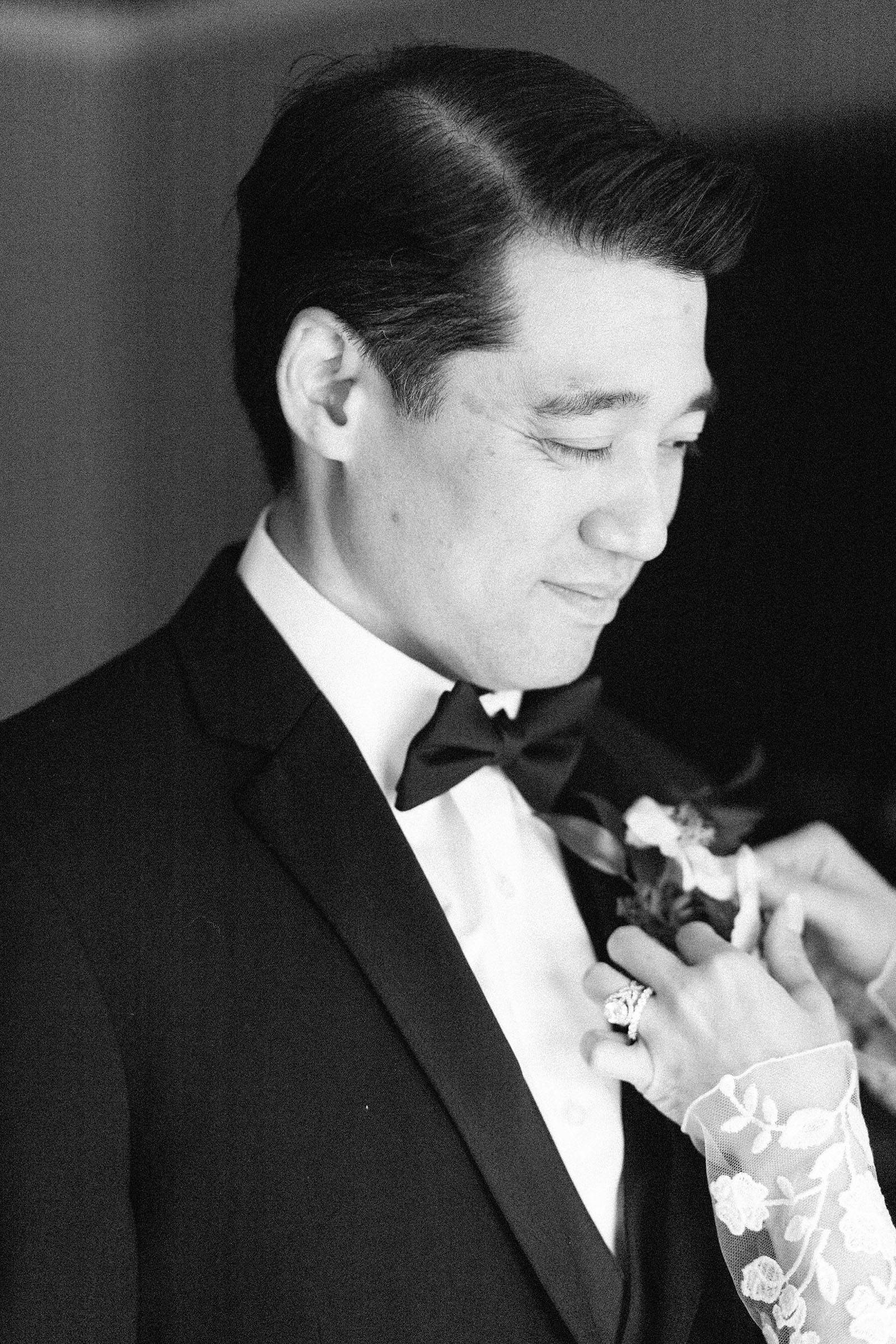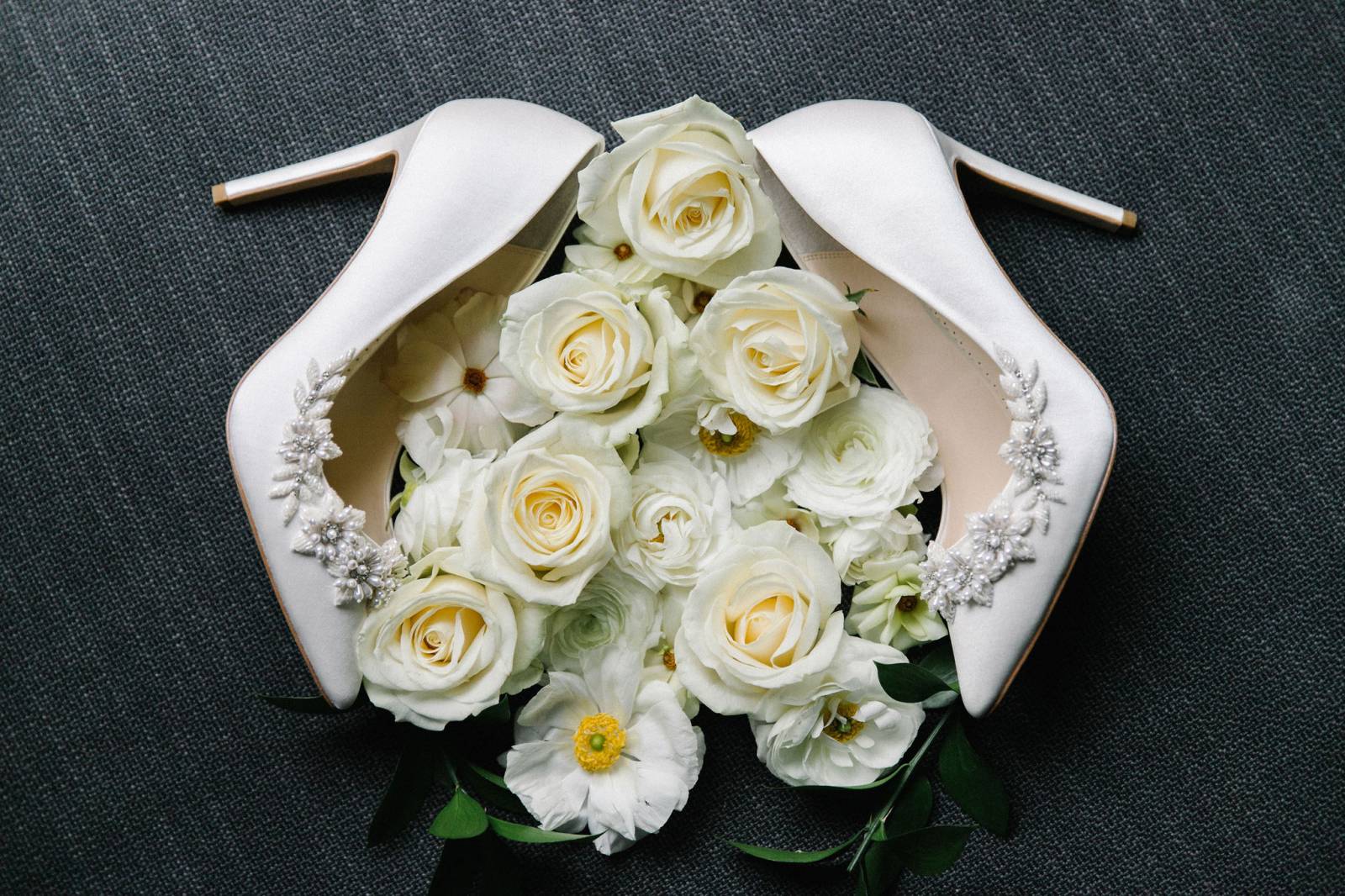 A big thank you to Southern California wedding photographer JASMINE MARIE for sharing this San Francisco Elopement inspiration with us. Based in Orange County, California Jasmine's work is elegant, romantic and timeless. "Love is all around us. It's in subtle glances between lovers. A change in one's expressions when they receive a gift. The way one expresses their deepest emotions to someone they trust. Love is not just something that you can show, but something you feel deep inside. To the naked eye, this can go unnoticed, but a camera can highlight the countless qualities of love shown between people." You can see more of Jasmine's work in her portfolio here.