We have fallen head over heels in love with this al fresco spring wedding in Lexington, Virginia by SIDNEY LEIGH PHOTOGRAPHY. It just exudes warmth and joy! Gorgeous couple Rachael & Travis were inspired by a mid-century modern aesthetic intertwined with Old Hollywood, telling us, "I wanted the decor to be a stark contrast of clean lines and airy whites, against organically shaped florals with pops of colour and warm hues."
Wanting a location that was in the mountains yet also had a waterside option, BIG SPRING FARM offered them the best of both worlds. Boasting a restored barn, mountain views, and a 10-acre lake it was the perfect picturesque farm venue.
HOW DID YOU MEET? Fate. He came to my work a day I was begrudgingly covering for someone and what started as the shift making me lose a day off, turned into the shift I met the love of my life.
TELL US ABOUT YOUR PROPOSAL: Travis chose the absolute perfect way to propose to me. He took me skiing for my birthday (my favorite hobby) and dropped on one knee at the top of a slope.
TELL US ABOUT FINDING YOUR WEDDING DRESS/ATTIRE: I didn't know exactly what dress I wanted going in, but I knew what I wanted it to project and how I wanted it to make me feel. In total it probably only took 45 minutes and I only visited the one store before finding the one. I wanted timeless & elegant with a hint of sexy like old Hollywood. The fact that the dress is convertible was the icing on top.
DID YOU HAVE ANY DIY ELEMENTS? Yes! Travis and I built the escort card board together. I couldn't find one I loved in the area and it was so important to me, that I decided I'd just do it myself.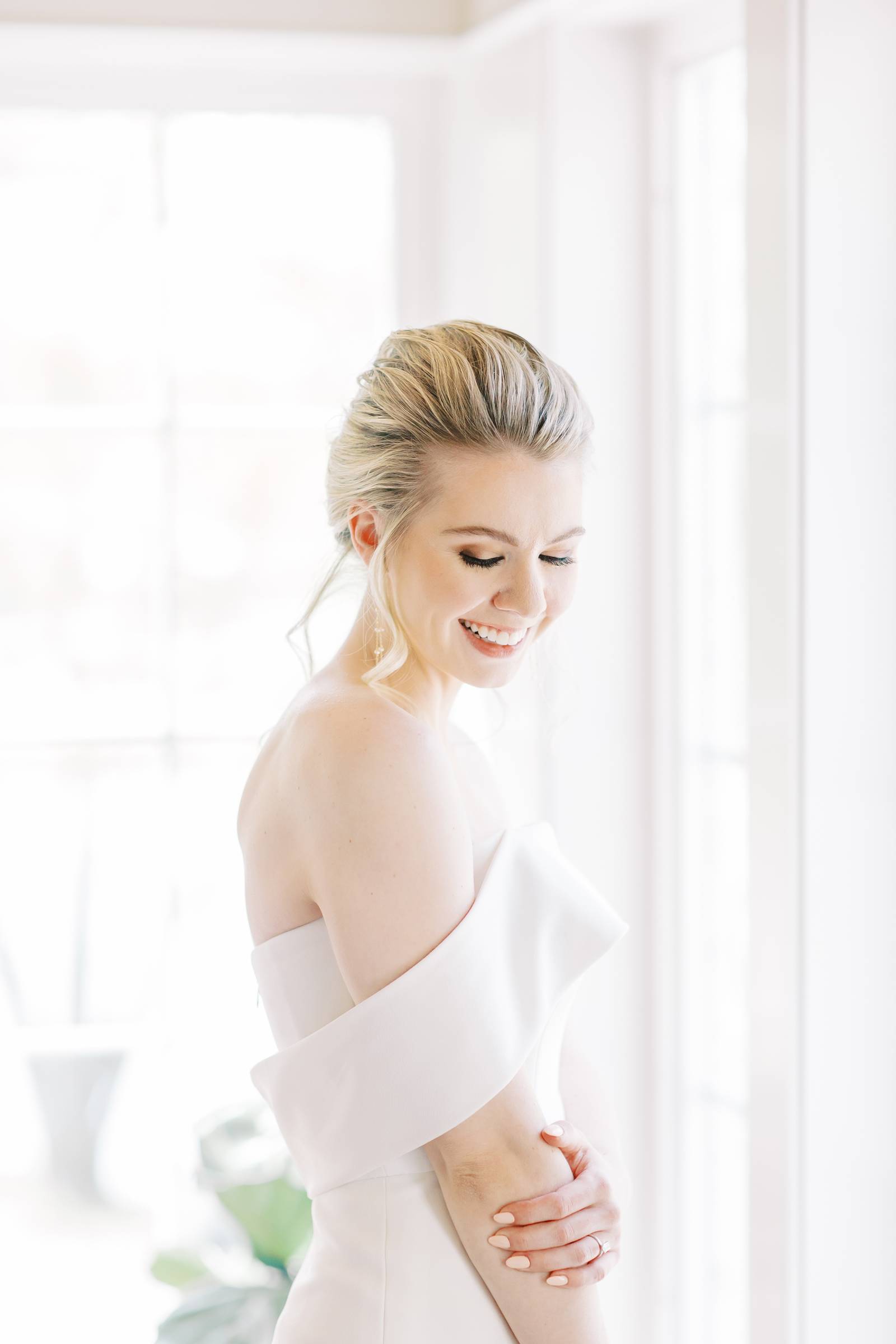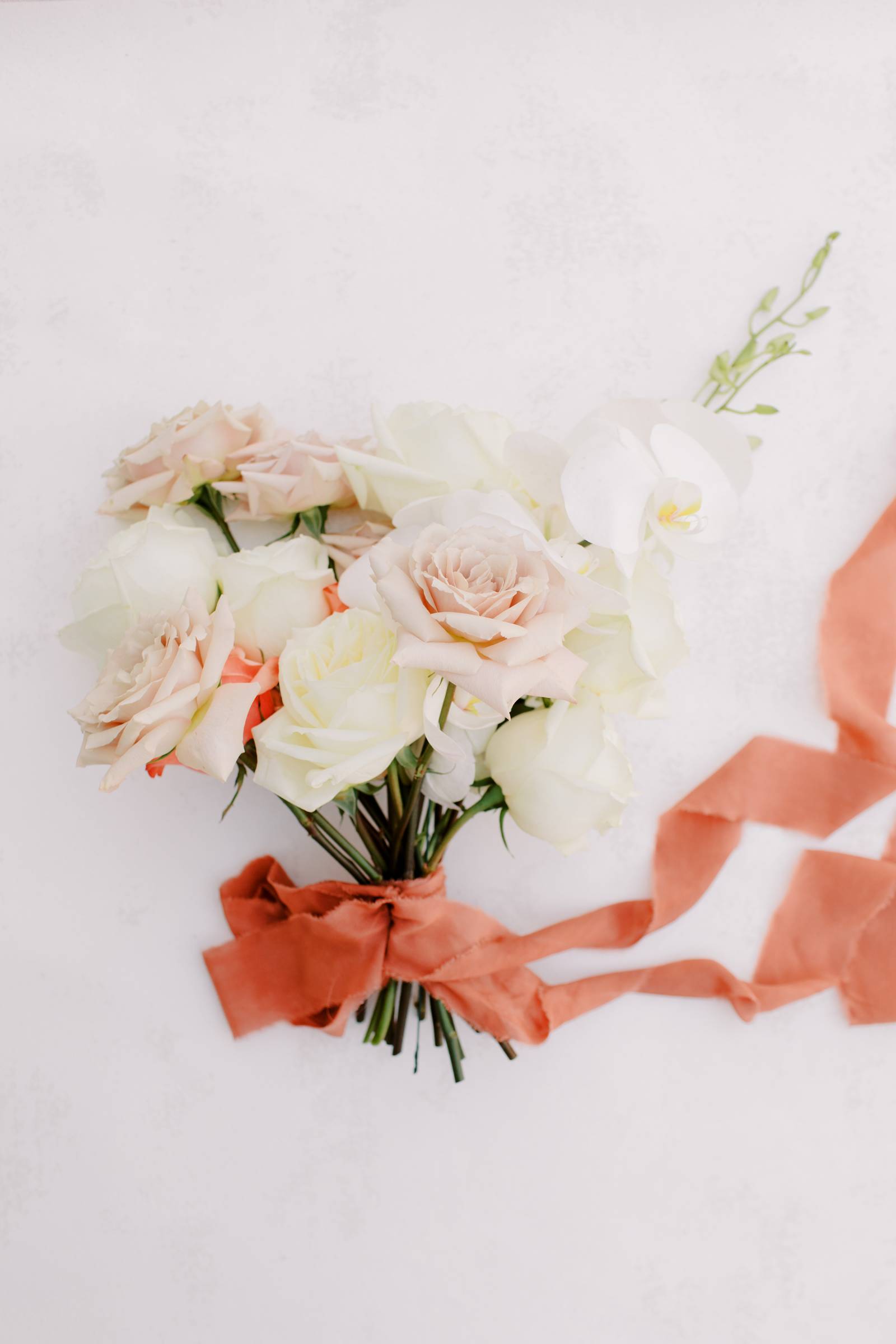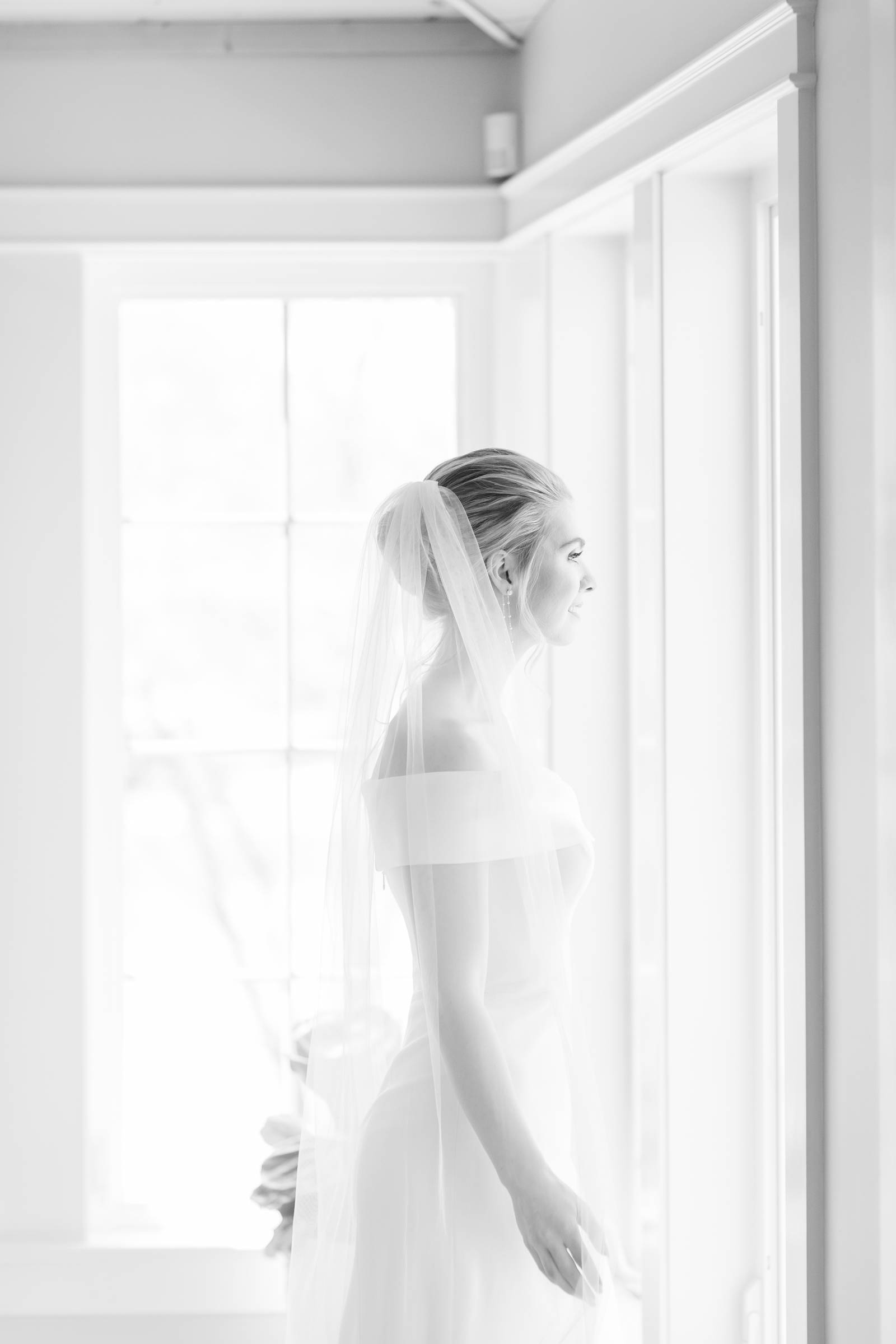 DESCRIBE YOUR WEDDING FLOWERS: Fleuressence really blew me away on this. I went in telling her I wanted the ceremony to be light and airy with a more clean cut reception and she executed that look perfectly. I wanted the chuppah and aisle to accentuate the romance that comes with the ceremony & the reception to feel more bold and really bring out the colour.

FAVOURITE DETAIL OF THE DAY: The escort cards. The envelopes were a beautiful terra cotta and inside, was a velum paper hand-painted with their table letter, and a handwritten letter from travis and myself. It was a wonderful chance to get to thank our guests for coming, and let them know how deeply we appreciated their presence in our lives and the day. My hand hurt for days after completing them but I think it was one of the things I'm most grateful I put the time into.

WHAT ADVICE WOULD YOU GIVE OUT TO A COUPLE PLANNING THEIR WEDDING? Don't be afraid to be wholeheartedly yourself and stand your ground. Really narrow down your vision and don't feel pressured if friends or family question your stylistic choices. Your wedding is about you and your husband and it should be a reflection of you two!
MOST MEMORABLE MOMENT? Vows, for the both of us. It was really the apex of the whole day and after that the rest of the wedding just felt like basking in the glow of that moment.
WHAT ASPECT OF THE WEDDING WAS THE MOST IMPORTANT TO YOU BOTH? Our family and friends. We wanted only our closest family and friends there. The origin of the whole vibe for the wedding started with the reception table and wanting it to radiate warmth and intimacy. It felt like Christmas morning just surrounded by joy and love.
ANY OTHER DETAILS THAT HELP TELL THE STORY OF YOUR DAY? The video hopefully soon! So much of the day was planned around how I would edit the film to showcase it and the story it would tell and I can't wait to finish putting it all together!
TELL US A LITTLE ABOUT YOUR HONEYMOON: The official honeymoon is Italy and Switzerland next year. After the wedding however, we spent the "faux-honeymoon" between designs for our 1970s mid-century modern house we are restoring, and an excess of fine dining and massage tables. We could be doing anything though as long as we're together it feels like a honeymoon.
IS THERE ANYTHING YOU WOULD CHANGE OR DO DIFFERENTLY? Nope. I couldn't have been happier with how things came out. Even the things that went wrong were more amusing than catastrophe.