Oh Hawaii how you charm us every time we feature you on our pages! Funnily enough just last night my husband and I were seriously considering Hawaii for a vacation later this year... I think these beautiful images by Hawaiian wedding photographer CHRISTINE CLARK have convinced me it's time to return to these stunning islands!
For Australian based Sara & Jon, Hawaii is not only where they their first overseas trip together, but it is also halfway between their families in Sydney and San Francisco. So it made perfect sense to hold a destination wedding there. Sara tells us, "I have always loved Pineapples and how they represent hospitality which feels very much aligned to Jon's and my personality and attitude towards friends and family – and Hawaii is certainly known for pineapples, so from there the Golden Pineapple Wedding was born!"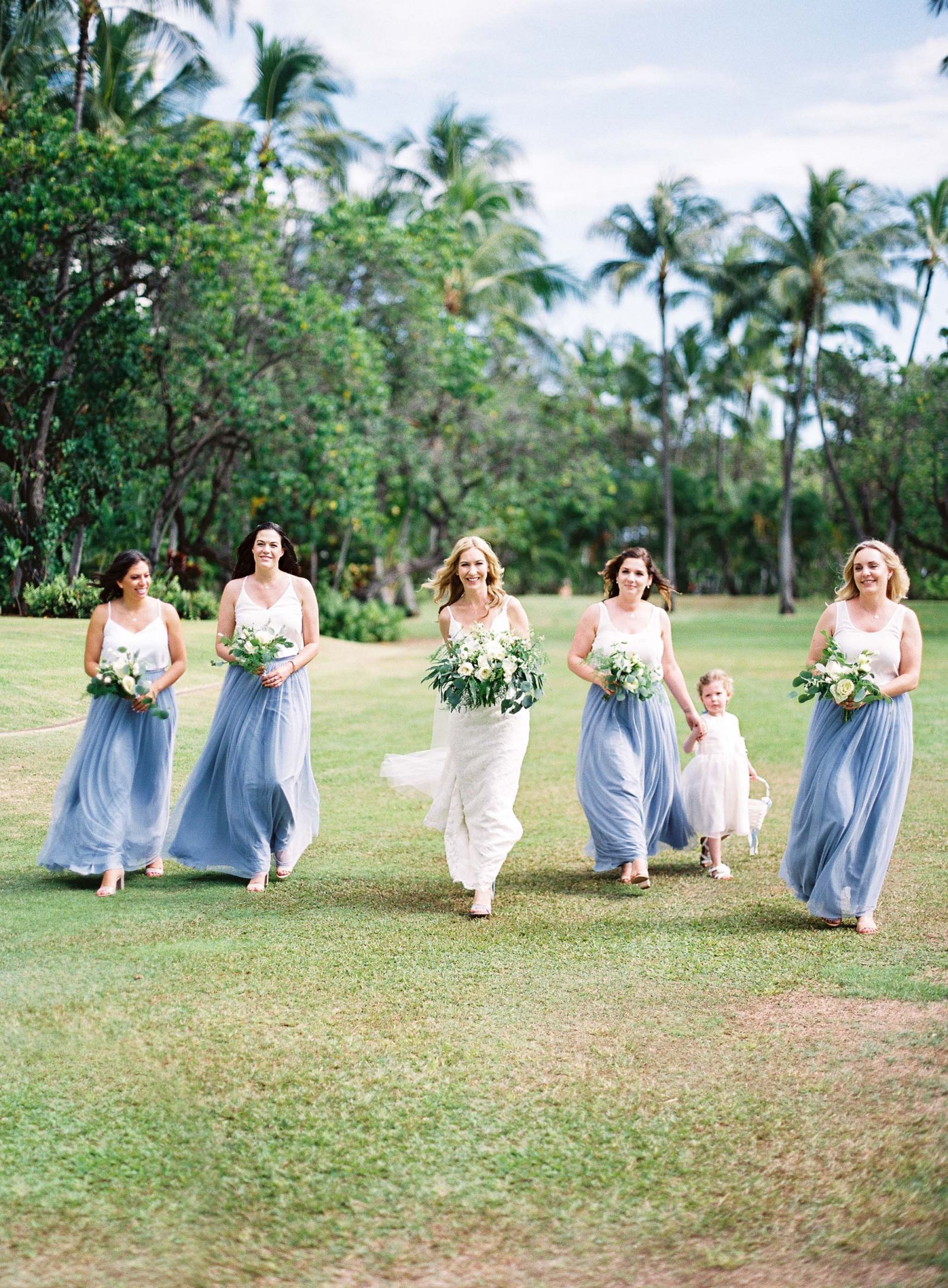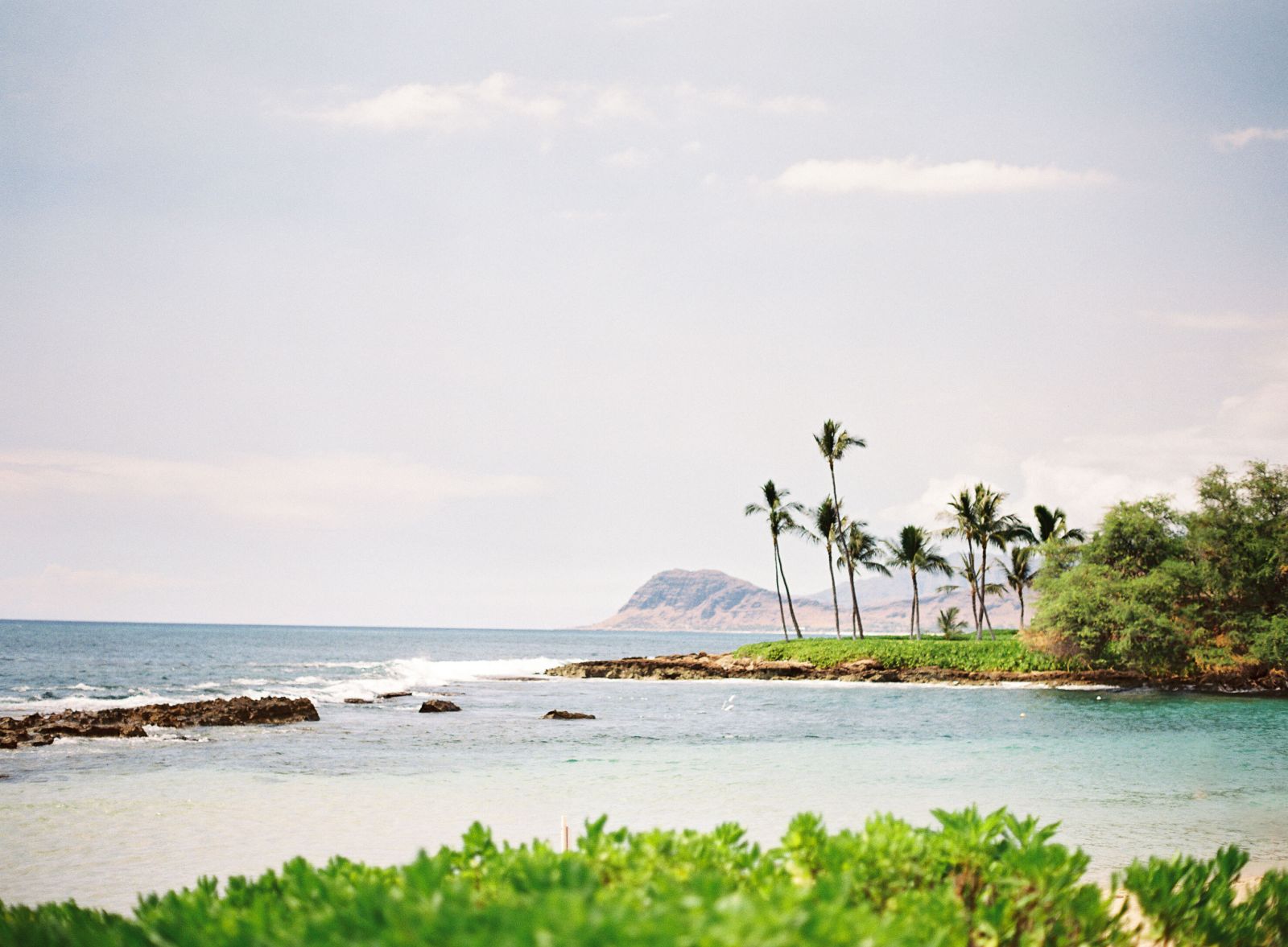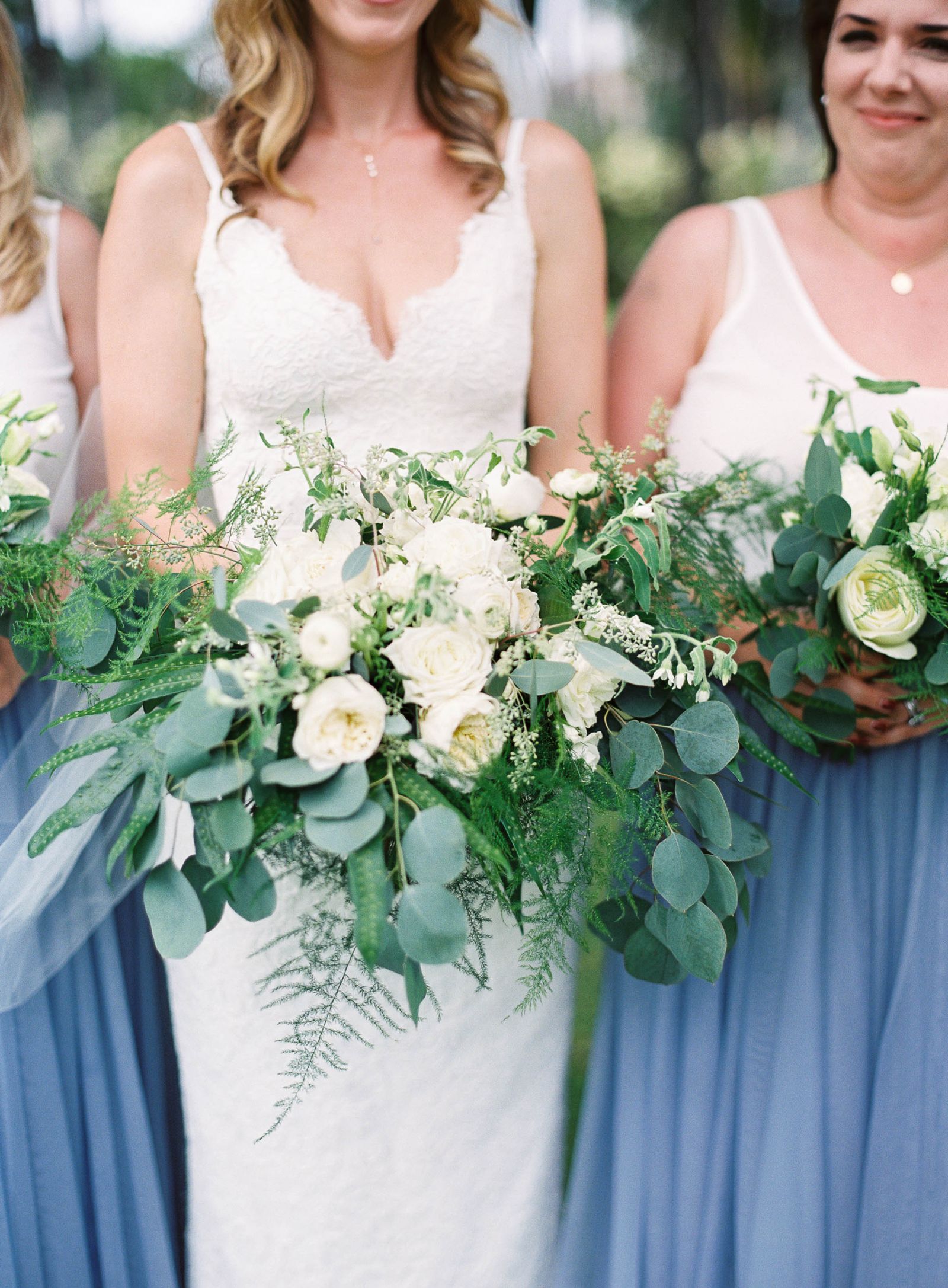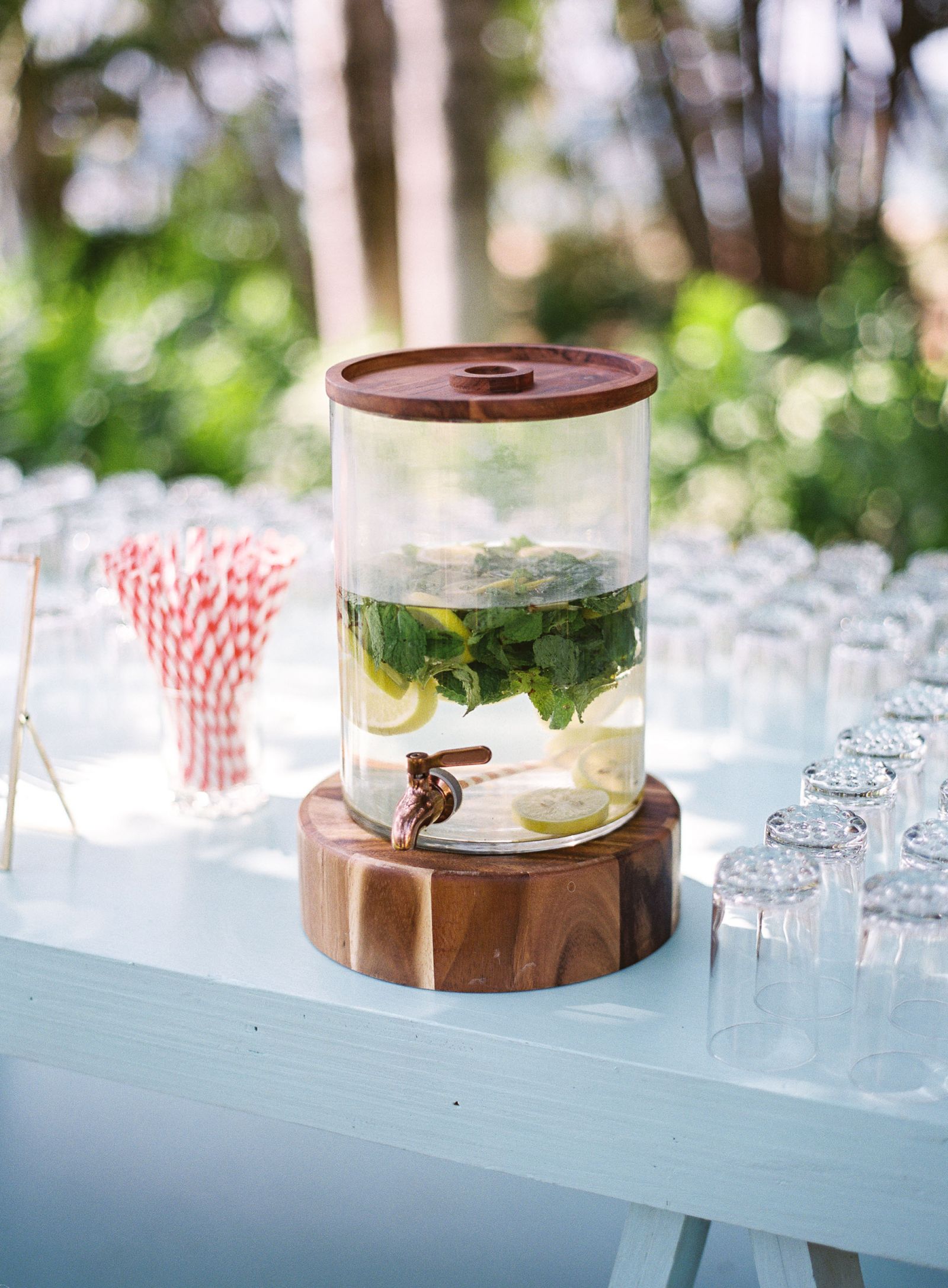 HOW DID YOU MEET? Jon and I met in a bar in Sydney in May 2014, It was a Friday night and I was out with 16 girlfriends from work. I over bought a round of shots and asked him if he wanted one – he of course said yes. After that, we got to chatting and despite me being on a girls' night and not at all thinking about dating anyone, he was charming and I couldn't resist. He at one point had me laughing hysterically, and I said to him, "We are going to get married, aren't we?" We saw each other every day after that and now we're married!
TELL US ABOUT YOUR PROPOSAL: It was a casual Tuesday, well at least in Sara's mind. The last Tuesday before Christmas break, December 20, 2016. I surprised Sara at work with a spontaneous lunch. I told her that we should go somewhere different than our normal Circular Quay spots near her work. I didn't want her to suspect anything, so I took her to The Golden Sheaf. Just your regular pub. After a bottle of Rose and lunch, despite her pleading that she needed to get back to work, I told her I needed to make one stop. We arrived at Sea Planes Rose Bay and Sara couldn't understand why I needed to "pick up an iPad' here". I finally had to give her something and I told her that her boss had given her the day off and we were taking a 'quick tour' over Sydney Harbour because she had worked so hard this year. After a glass or two of Champagne, we boarded our Sea Plane, and contrary to what I had told her we landed at Whale Beach. Our driver picked us up and took us to Jonah's and I checked us in - at this point I think she knew something was going on. I took her to a private balcony overlooking all of Whale Beach, where I told her all the reasons I loved her. She cried. Then I remembered I forgot half the things I wanted to say, so I started over again. She cried some more. We were so excited that I forgot to ask if she said yes! But she said, yes, in fact she said, "1,000 times yes!" And that was it, we had committed to going into forever, together.
TELL US ABOUT FINDING YOUR WEDDING DRESS: Being an American about to Marry an Australian man, I knew I wanted an Australian designed dress. I chose a LISA GOWING dress, and I was honoured to have her there when I found it! I knew I wanted lace and something classic, my mom was the one who pushed me to wear a veil though! (when else in your life can you wear a veil?!) – she had a point. So, with the approval of my mom, I found the perfect dress which I had to hide in our apartment so Jon wouldn't see it! I continued to tell him it was pink, I think he was pretty happy when he saw me walk down the aisle in something white!
ANY DIY ELEMENTS? Jon had a custom ring box made for us with our wedding date engraved on top.
DESCRIBE YOUR WEDDING FLOWERS: We wanted the flowers to be romantic but not overly feminine. Also loved the idea of working in Australia's native greens: Eucalyptus, to bring a piece of home to Hawaii. And being it was a Golden Pineapple Weddings, pineapples were key!
FAVOURITE DETAIL OF THE DAY: Signature cocktails. Lorrie our wedding planner surprised us with Pineapple themed cocktails that our guests could choose from after the ceremony. They were the perfect way to bring the theme through everything on the day.
WHAT ADVICE WOULD YOU GIVE OUT TO A COUPLE PLANNING THEIR WEDDING? As a couple, be open and communicate to each other about what is important about your day. I was surprised at how many opinions Jon had about the wedding and how important certain details were to him. Also have an amazing wedding planner if you are booking a destination wedding – it made the world of a difference to have someone who you trust on ground in partnership with local vendors.
MOST MEMORABLE MOMENT? Sara: Dancing in the sand at sunset, an impromptu waltz in the most perfect setting.
Jon: Seeing Sara walking down towards me in the most beautiful white dress imaginable.
ANY OTHER DETAILS THAT HELP TELL THE STORY OF YOUR DAY? It was so special to have all 60 people from Australia and the US there for a week with us ahead of the wedding. By the time the wedding day came around all of our friends and family had completely integrated and formed a bond making the day feel incredibly intimate and extra special.
IS THERE ANYTHING YOU WOULD CHANGE OR DO DIFFERENTLY? I wish I had taken more moments to step back and just soak it all in. Everything is so exciting and the attention is on you. I wish I would have just grabbed Jon and looked at the wedding from afar and just took it all in.
We hope you enjoyed this beautiful Hawaii wedding! Be sure to check-out more of Hawaii wedding photographer CHRISTINE CLARK! She is a recommended Hawaii photographer in our vendor guide capturing your love is what inspires her.