Gorgeous bride Raina loves a natural, soft and elegant feel to weddings, so when it came to planning her own to Jeff, this is what guided the style of it. Well that as well as the gorgeous ceremony location of The West Garden of the George Eastman Museum. A mansion in Rochester, New York, it has pristine grounds and beautiful architecture which as you can see made for some beautiful images by ALEXANDRA ELISE PHOTOGRAPHY. It allowed the couple to get married outside as well which was an important factor.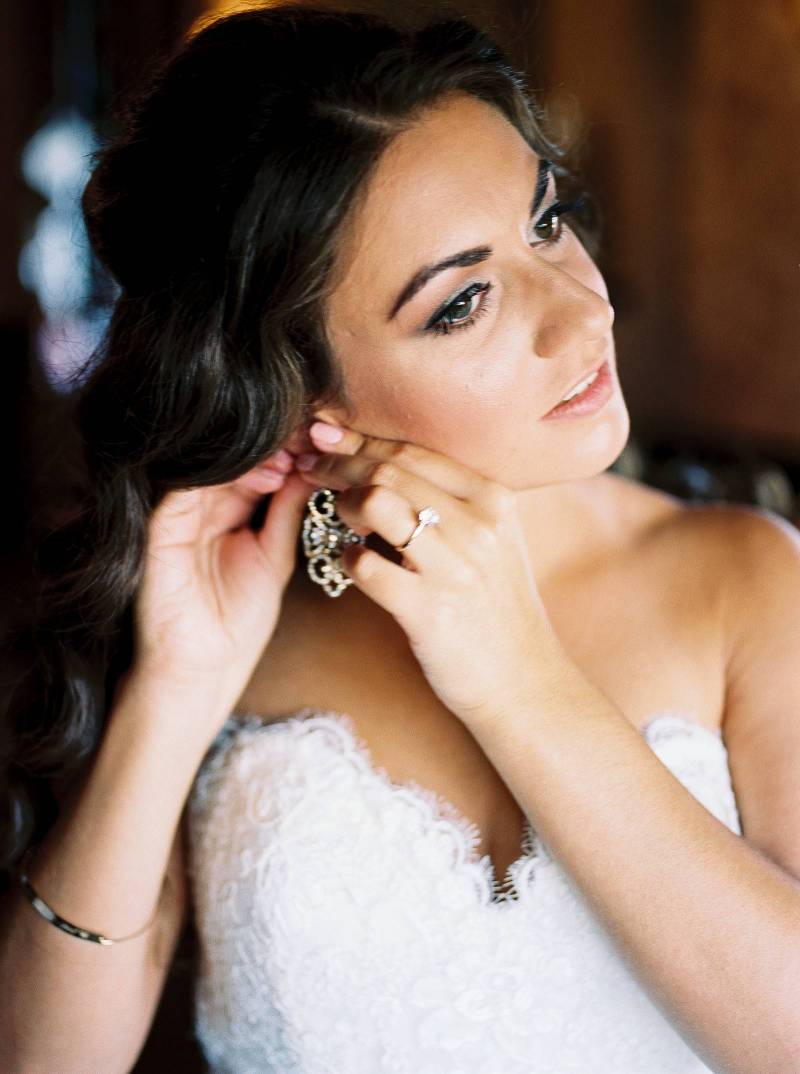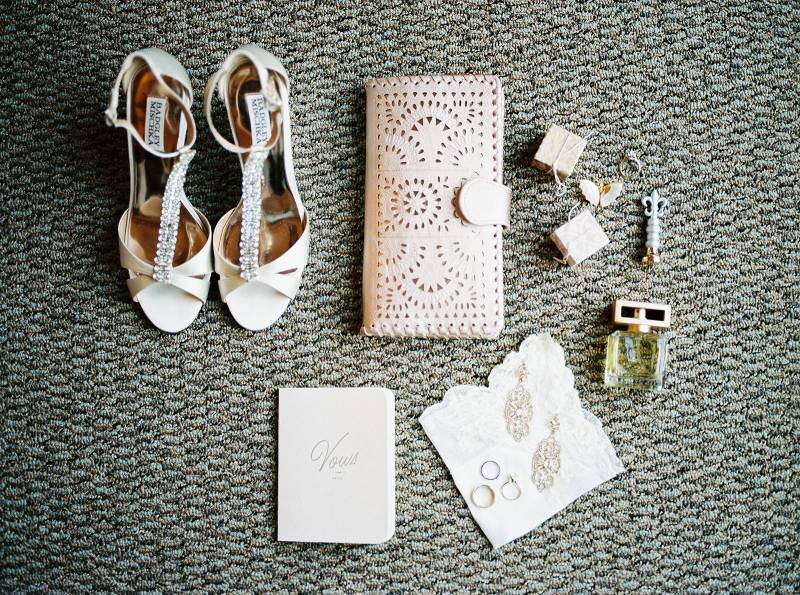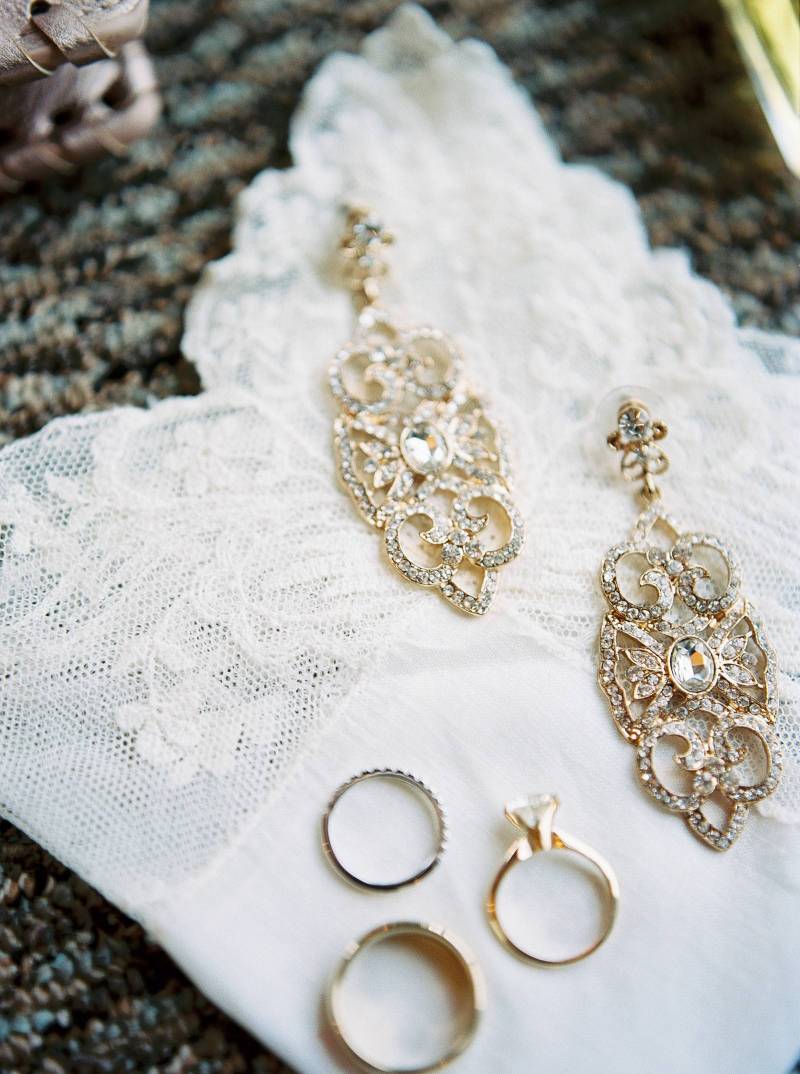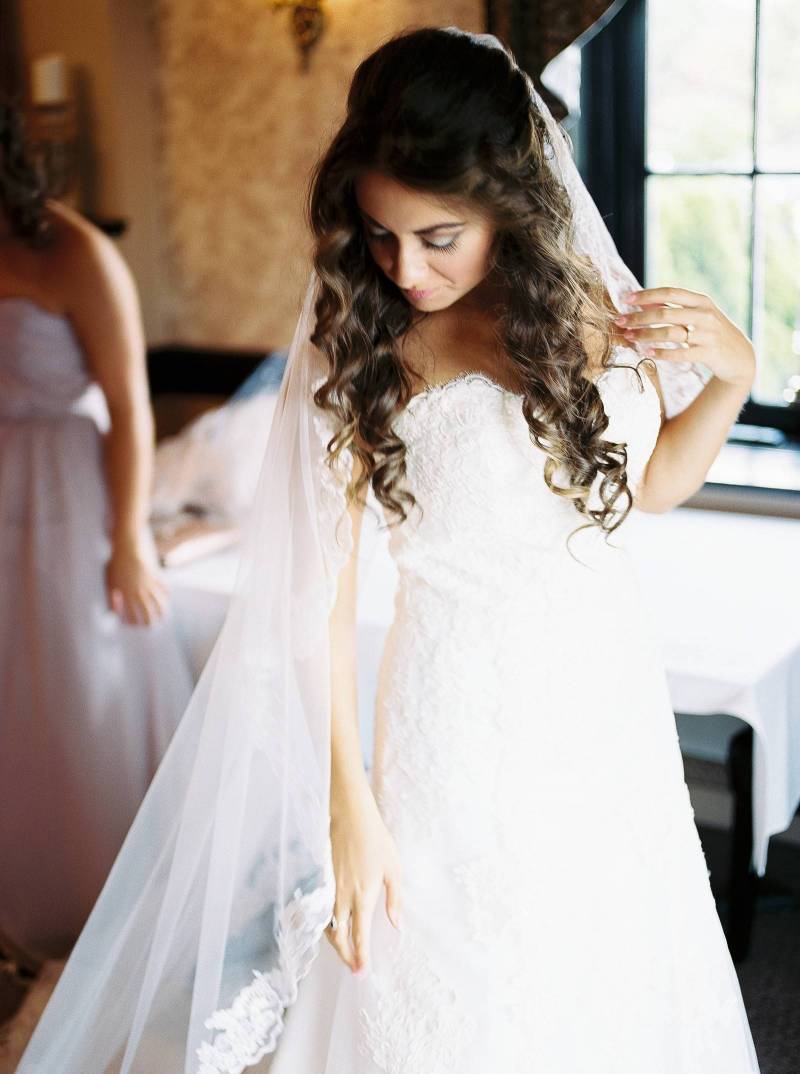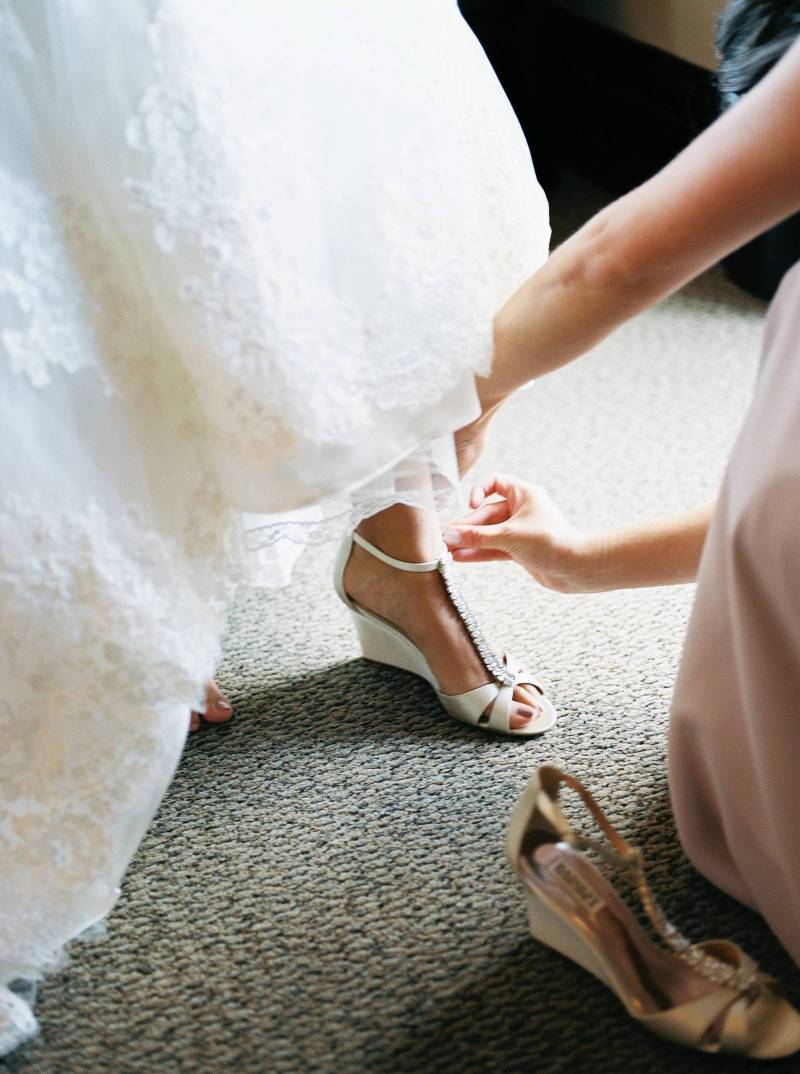 HOW DID YOU MEET? We met our junior year of high school. We started talking one day and spent every day in the summer together and the rest is history!
TELL US ABOUT YOUR PROPOSAL: My family and I were on our annual vacation to Nantucket Island. One night Jeffrey and I walked to Millies, a restaurant close to where we were staying, to have dinner. We were going to go on the beach to watch the sunset afterwards. We walked down a ways on the beach to set up our blanket and bottle of wine. He told me to turn around so he could take my picture and then continued asking me to turn around. When I finally did, he was down on one knee with the ring! I couldn't believe it! I think I said something like, "Wait is this for real?" and ran over to him. The only words he could get out were, "Will you marry me?" and of course I said yes.
TELL US ABOUT FINDING YOUR WEDDING DRESS: Finding a dress was stressful. I went to several local shops and nothing stood out to me. Then I went to Stella's in Leroy, NY and was blown away by how beautiful the shop was. Stella asked me some questions and came back with a few gowns. I tried on the first one - a Justin Alexander lace full dress with a large train and buttons all the way down the back. I walked out and she fluffed the train and I fell in love. I couldn't commit right away because the dress had sleeves and I wanted strapless. I brought my sister back there with me to confirm that I made the right choice, which I did, and we scrapped the sleeves - it came out perfect!
ANY DIY ELEMENTS? Yes! Jeffrey loves woodworking so all of the wooden pieces in our ceremony and reception were hand made by Jeff and I - he built it and I decorated - the card box, welcome sign, signature drink signs, and table numbers. He also built the chuppah we used during our ceremony. I designed the ceremony programs and had my mom and sister hand stamp all 150 of them!
DESCRIBE YOUR WEDDING FLOWERS: My wedding flowers were gorgeous! Kittelbergers in Webster, NY did an amazing job designing the bouquets and centerpieces for the reception. I wanted something classic but fresh. I chose to keep the colour palate neutral with whites, creams and greens - simple and lush.

FAVOURITE DETAIL OF THE DAY: We wanted to get married underneath a chuppah. When I couldn't find one I liked enough to rent for the day, Jeffrey and I decided to design and build one together. It took practically all summer to perfect - since it had to be built sturdy enough to stand on its own but did not want it to take away from the ceremony grounds. Jeffrey created a simple, dark wooden structure which we draped with flowy white material. Our florist decorated it with a couple bunches of flowers to complete the look. It came out great and worked perfectly with the beautiful backdrop of the garden.
WHAT ADVICE WOULD YOU GIVE OUT TO A COUPLE PLANNING THEIR WEDDING? Enjoy it - because it will come and go so quickly. Make sure you take a moment to step back and truly enjoy the meaning of the day. Take a couple minutes to be with each other and admire the hard work you put into everything. From a practical standpoint, formulate a budget and try to stick to it. And use spreadsheets.
MOST MEMORABLE MOMENT? It is hard to pick just one but my favourite has to be the ceremony. I am Jewish and Jeffrey is Catholic so we had a very meaningful ceremony which I put together that encompassed traditions that were important to us both. The chuppah Jeffrey built was so beautiful and meaningful to me and I am glad that we have it as a memory from our day. We also wrote our own vows and had our siblings stand under the chuppah with us as we recited them. At the end of the ceremony we walked away to one of my favourite songs, Yellow by Coldplay, which was played by a string trio. It was a series of moments I wanted to live in forever. With all of the important people in our lives there to witness it.
ANY OTHER DETAILS THAT HELP TELL THE STORY OF YOUR DAY? I was so nervous all week because the weather forecast called for rain. My back up location for the ceremony was a movie theater inside the museum (of course Jeffrey was all about it). So I was hoping the outdoor ceremony I wanted to badly would work out. It did! Just as the ceremony ended and the bridal party made their way inside, it started sprinkling. We took some pictures outside a few minutes later with no rain in sight. When we all got to the reception and awaited our guests, it started pouring outside. People were running inside with their shirts and dresses soaked. It passed pretty quickly and then a huge rainbow came out right over the country club. It was a very sentimental moment since my dad and I were going to dance to the song "Somewhere Over the Rainbow." My photographer came to pull me outside so my dad and I could get a couple shots of us and the rainbow.
IS THERE ANYTHING YOU WOULD CHANGE OR DO DIFFERENTLY? Nope! It was a perfect day.