After five years together, Nanie & Nico planned the black and white tie destination wedding of their dreams. Nanie found the most amazing dress that she added beautiful bow to, to enhance the already beautiful design. Their wedding day was designed to be clean, elegant and timeless. Everything was going to be perfect. Then Covid hit and like many others they had to deal with their wedding being cancelled. Talk about heartbreaking. The couple decided to move forward with plans to elope, finding the beautiful FENYES MANSION in Pasadena and had Southern California wedding photographer AMY GOLDING capture these stunning photos of them after their courthouse ceremony. The allure of the gorgeous long staircase and stunning architecture of the mansion helped them recreate what they had envisioned from the beginning.
Despite not being able to go ahead with their wedding, the day was made very special when Nanie woke up on their original wedding date to music playing, her favourite breakfast, roses, champagne, and a sweet gift. "Nico made sure no matter what, our original wedding date would be special. I cried like a baby all day, and it was a day I'll never forget."
HOW DID YOU MEET? Nico and I were strangers from two separate little towns. His sister-in-law was on the same college cheer team as me, and introduced us through social media. The night I found out his information, I called him and surprisingly he answered. Talking to a stranger, we hit it off and spoke for two hours that night. Five years later, Nico asked me to marry him at Disneyland, CA. A place that I've always loved! Following our proposal we were met with our family and best friends for dinner to celebrate.

TELL US ABOUT FINDING YOUR WEDDING DRESS? My dress was the third dress I tried on. I didn't cry like most brides say they do, but when I put it on I knew it was the one. I felt sexy, beautiful, and like a real bride. It was so hard for me to take it off!
DID YOU HAVE ANY DIY ELEMENTS? My dress actually didn't come in all white, nor did it have the shoulder bows! I saw the bows on a different dress and knew I wanted them added to mine. I needed that extra "wow" factor and it was such a subtle, inexpensive way to do so! Also, all dark haired brides, I suggest you do all ivory!! It makes all your features pop.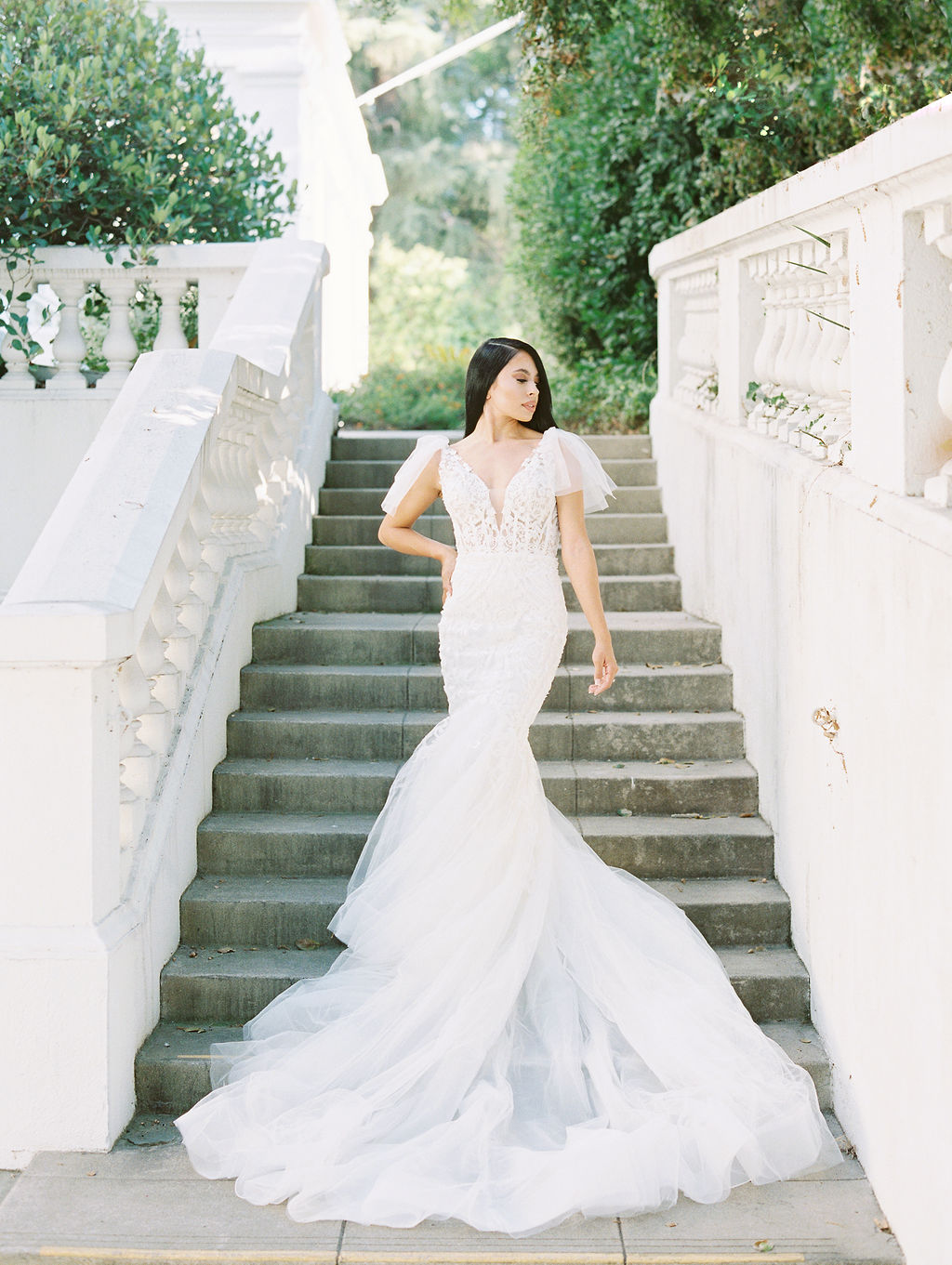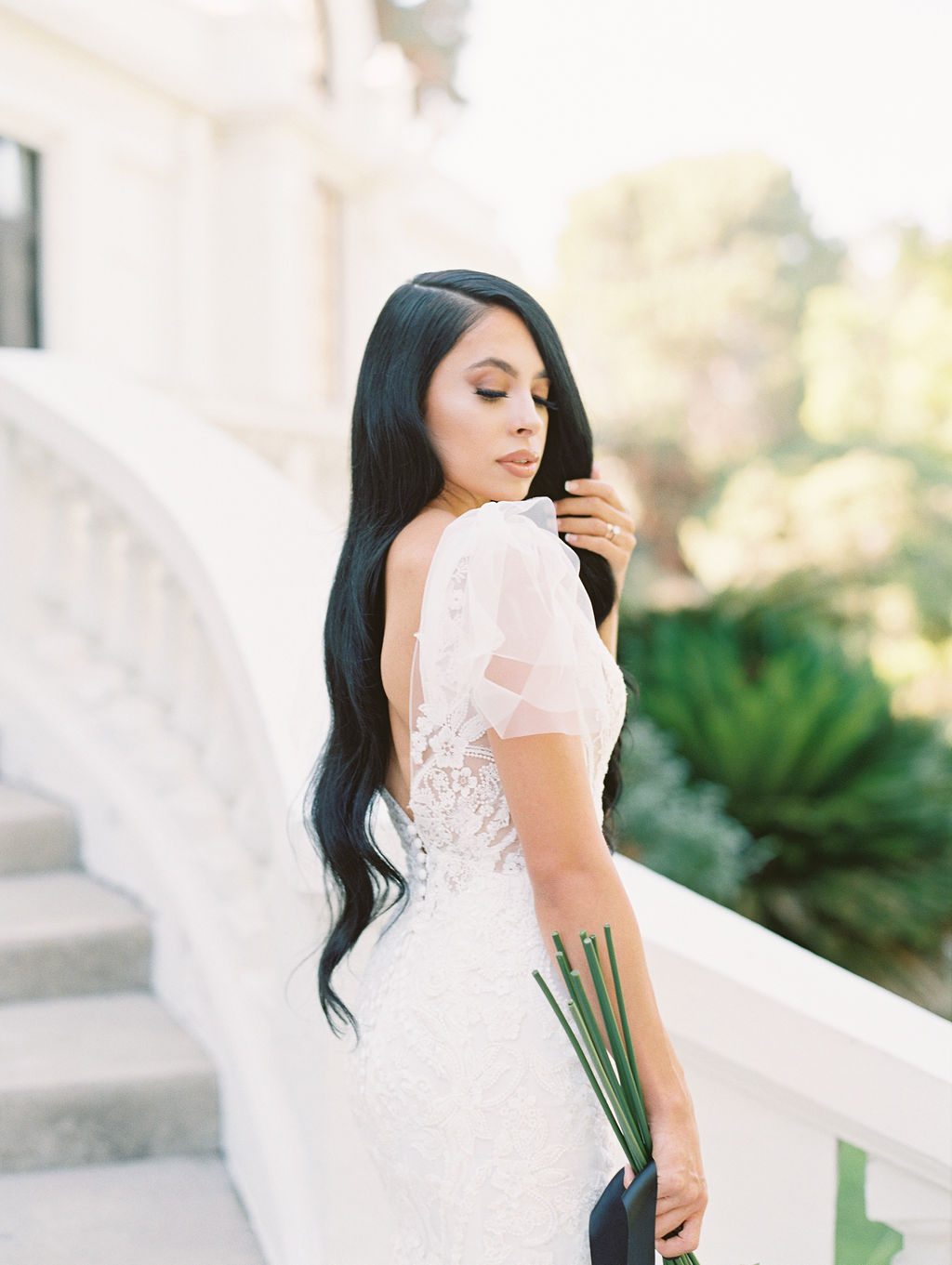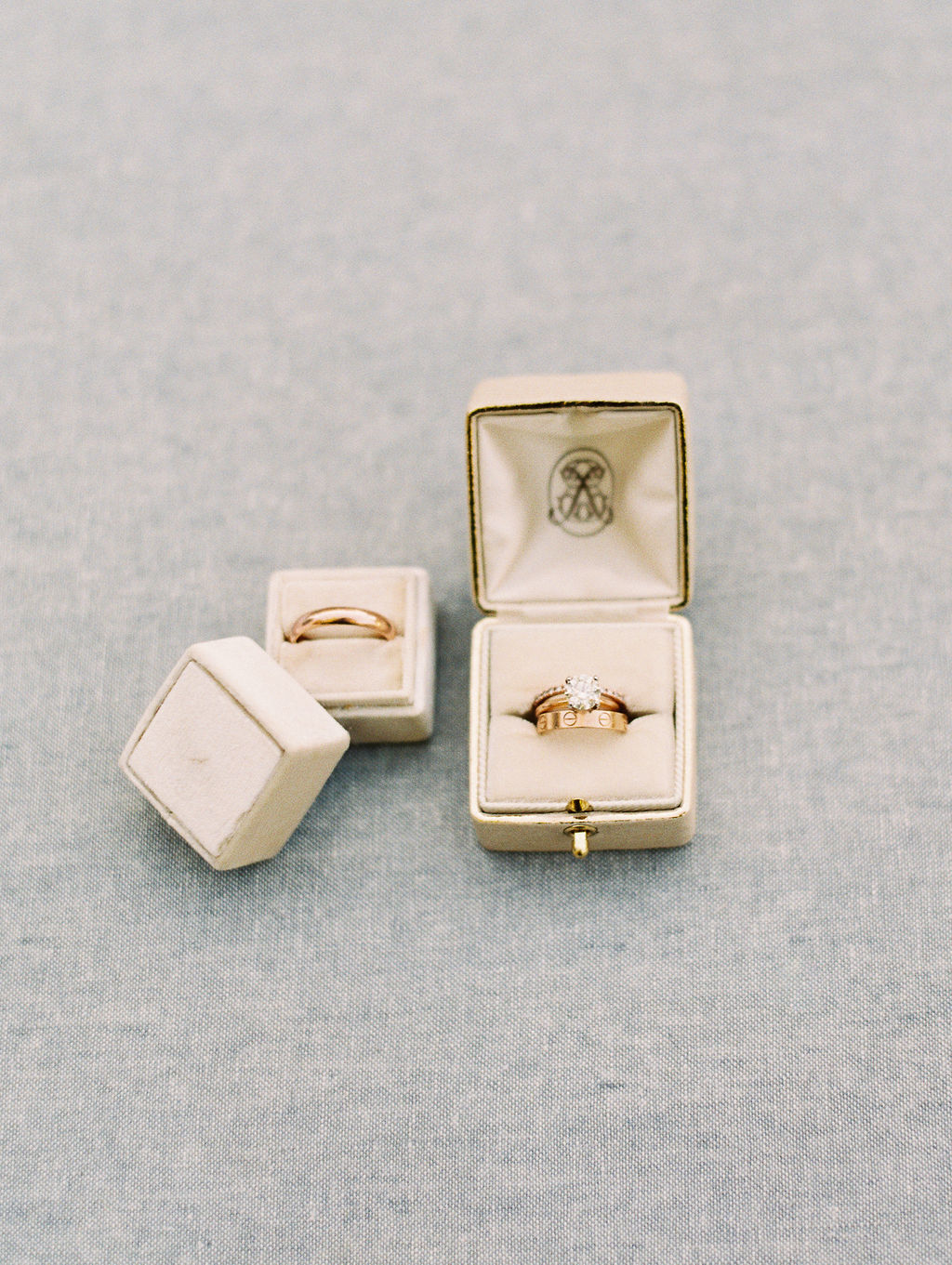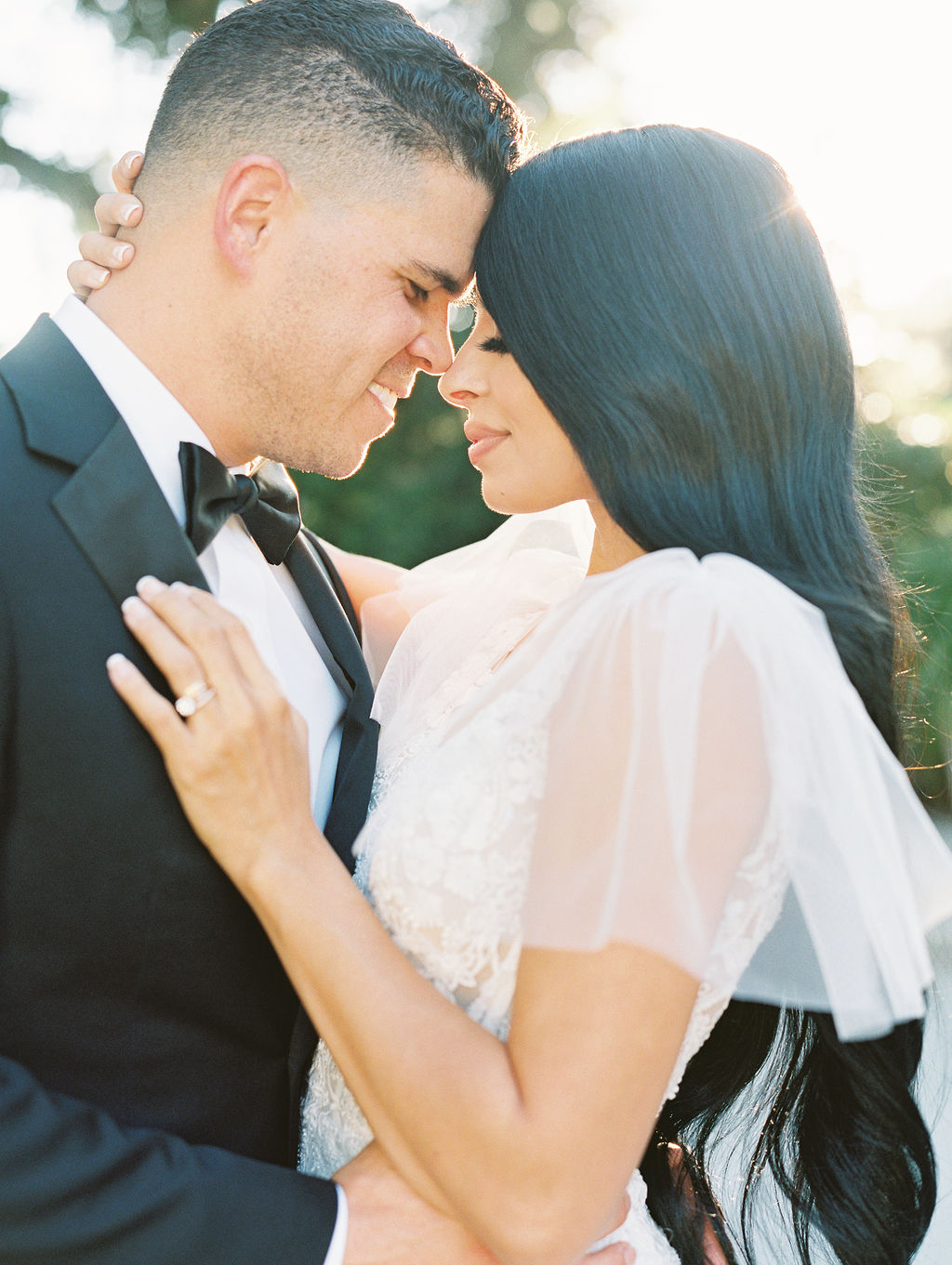 DESCRIBE YOUR WEDDING FLOWERS? I actually crafted all the arrangements myself! The flowers were all silk. This way, I was able to get exactly what I wanted.

WHAT ADVICE WOULD YOU GIVE TO A COUPLE PLANNING THEIR WEDDING? My advise is for all the Corona Brides. If you had to cancel or postpone, keep all the decisions between you and your future husband. Losing deposits, dealing with the unknown, and family questions can be very overwhelming. Make sure your spouse is your rock, and truly everything will be ok. I also can't stress enough about how you should still make your original date special. Remember that day forever.

TELL US A LITTLE ABOUT YOUR HONEYMOON? Our in laws gifted us with a "mini moon" since our wedding was cancelled and we had to "zoom marry". We celebrated in and had the most beautiful weekend. At this time, we were planning to postpone our big wedding to May 2021 and have our actual honeymoon in Mexico until we found out we're having a baby! Things didn't go as planned at all, but we are officially husband and wife, using our saved money for a house and starting our family. I couldn't be more in love and happy.
A huge thanks to Southern California wedding photographer AMY GOLDING for sharing this beautiful wedding with us. Amy is passionate about documenting love in the most raw of forms and collecting beautiful moments. Authenticity and kindness are her jam. She chases posing that is authentic and connective, and deeply believes that every wedding deserves to be beautifully and elegantly captured. You can see more from this Southern California wedding photographer in our vendor guide and you should also check out this Malibu Engagement shoot in moody winter tones.