Sadie and Tyler got married during the chaos and uncertainty of the COVID-19 pandemic, which at first prevented them from having a wedding celebration. Finally when they were able to have this celebration it was an intimate yet epic affair and these absolutely stunning images by South Carolina wedding photographer TARA HODGES highlight their celebration perfectly!
Inspired by the beauty of a Spanish sunset, Sadie and Tyler's effortlessly timeless wedding married old-world Spanish elegance with modern sentiment. Stylist & planner INDIGO EVENT DESIGN wove vibrant sunset colours throughout their wedding and floral design, and perfectly matched the Spanish architecture, and surrounding orchards of their wedding venue. Similar to a sunset itself the reception tablescape had a soft ombre effect. Shades of citrus yellow on end of the table slowly and naturally moved to terracotta pinks, dusty peaches, and finally burnt sienna oranges cascading to the other end of the table.
Just how the sunset turns its surroundings to dark shadows, accent hues of black were used in this design to juxtapose, and bring out the vibrancy of the sunset colours. Black is also a common colour for catholic Spanish brides signifying the bride's commitment and devotion to her groom "until death do us part." On the table modern onyx flatware, black shantung napkins, and an intricate black design on the plates created a beautiful contrast to the sunset coloured florals by CREATIVE LIGHT DESIGN. The 18th century plates were Babele black by Richard Ginori and the intricate camille etched glasswear mirrored the plates old world elegance.
Sadie and Tyler's celebration took place on a private Spanish style villa, nestled on 40 acres of private citrus orchards and vineyards, overlooking the entire Ojai California valley. The colours of the surrounding lemon and orange orchards, terra-cotta tile roof, and adobe accents perfectly fit with the colour scheme of their day..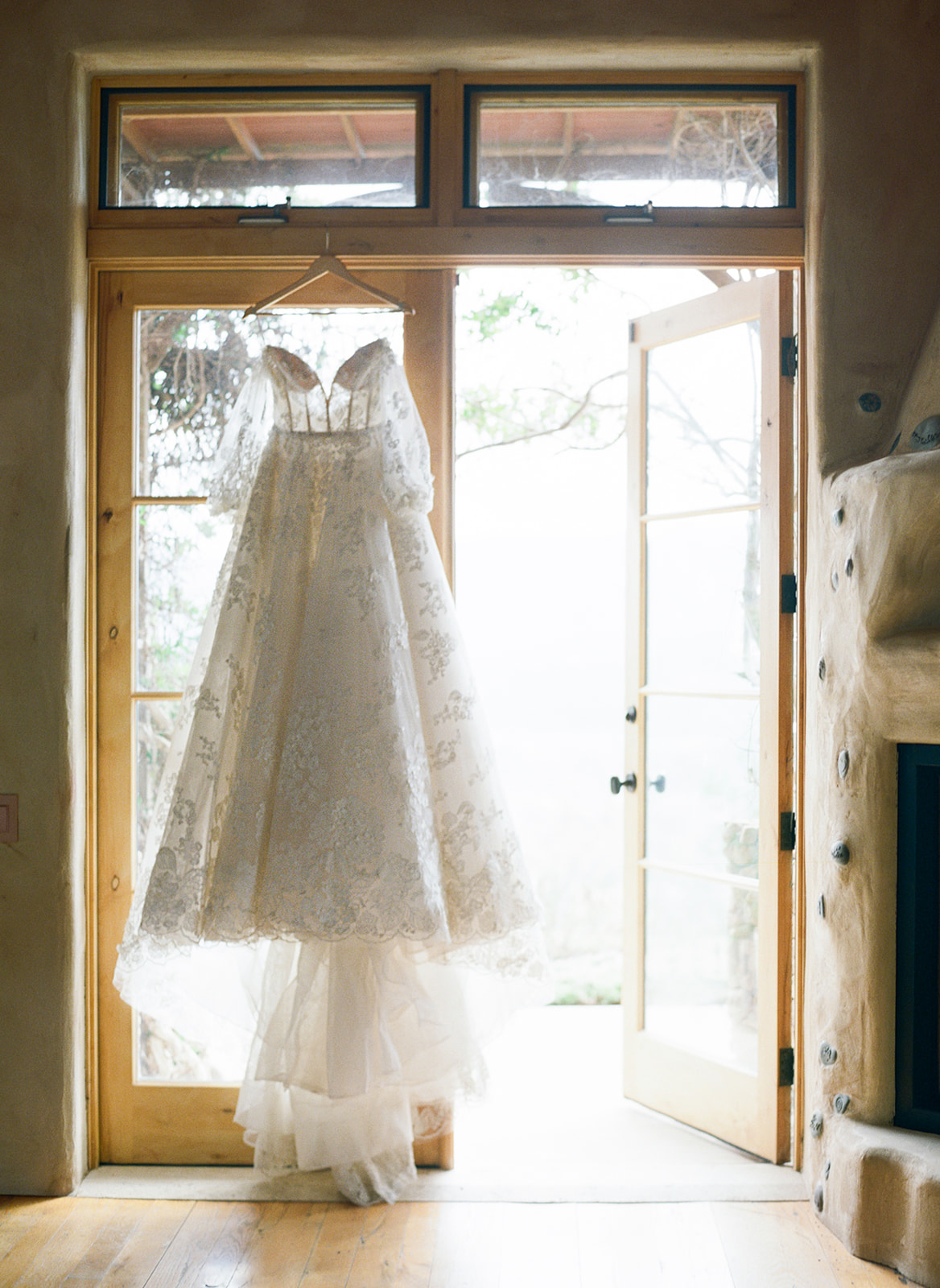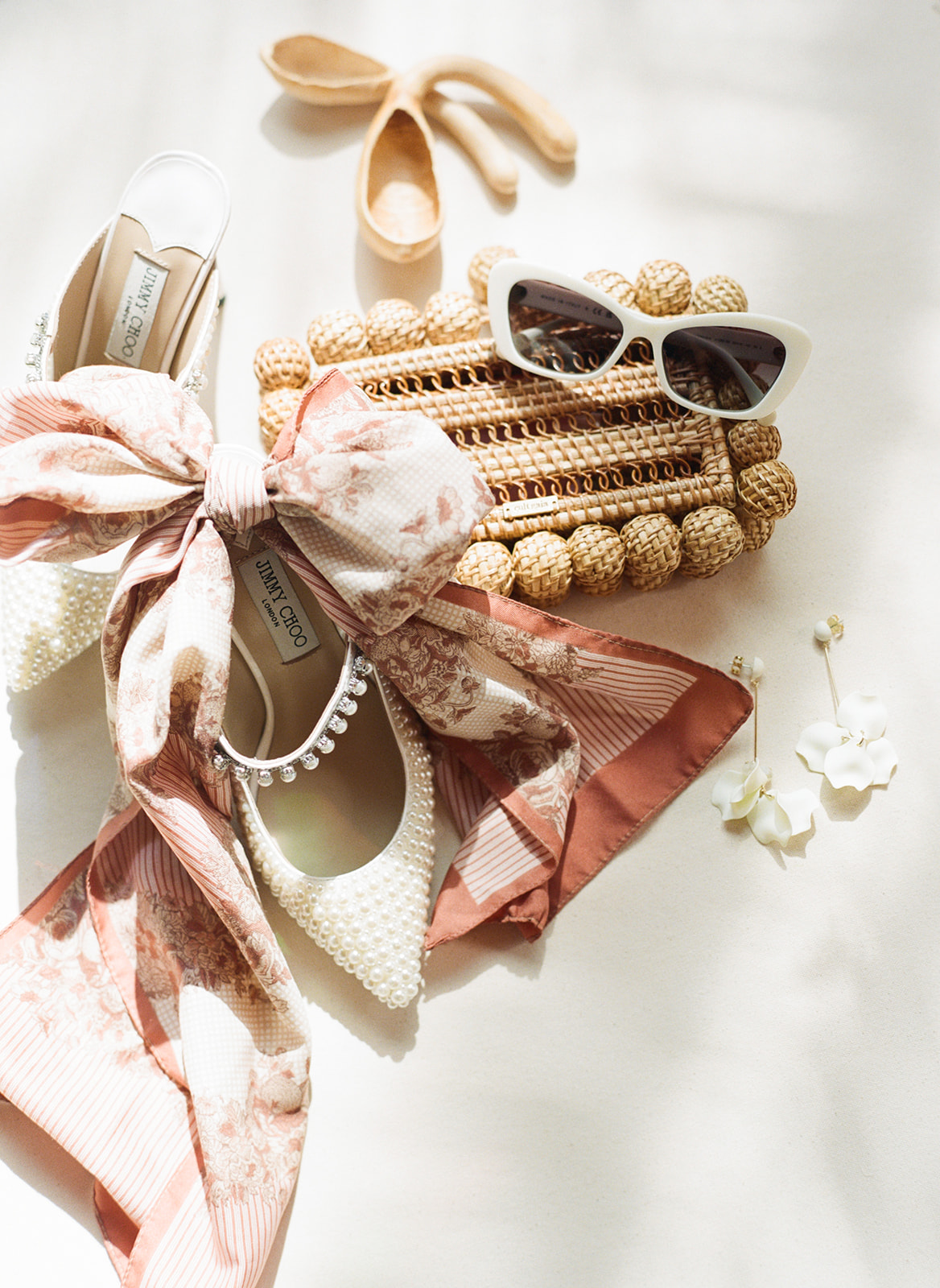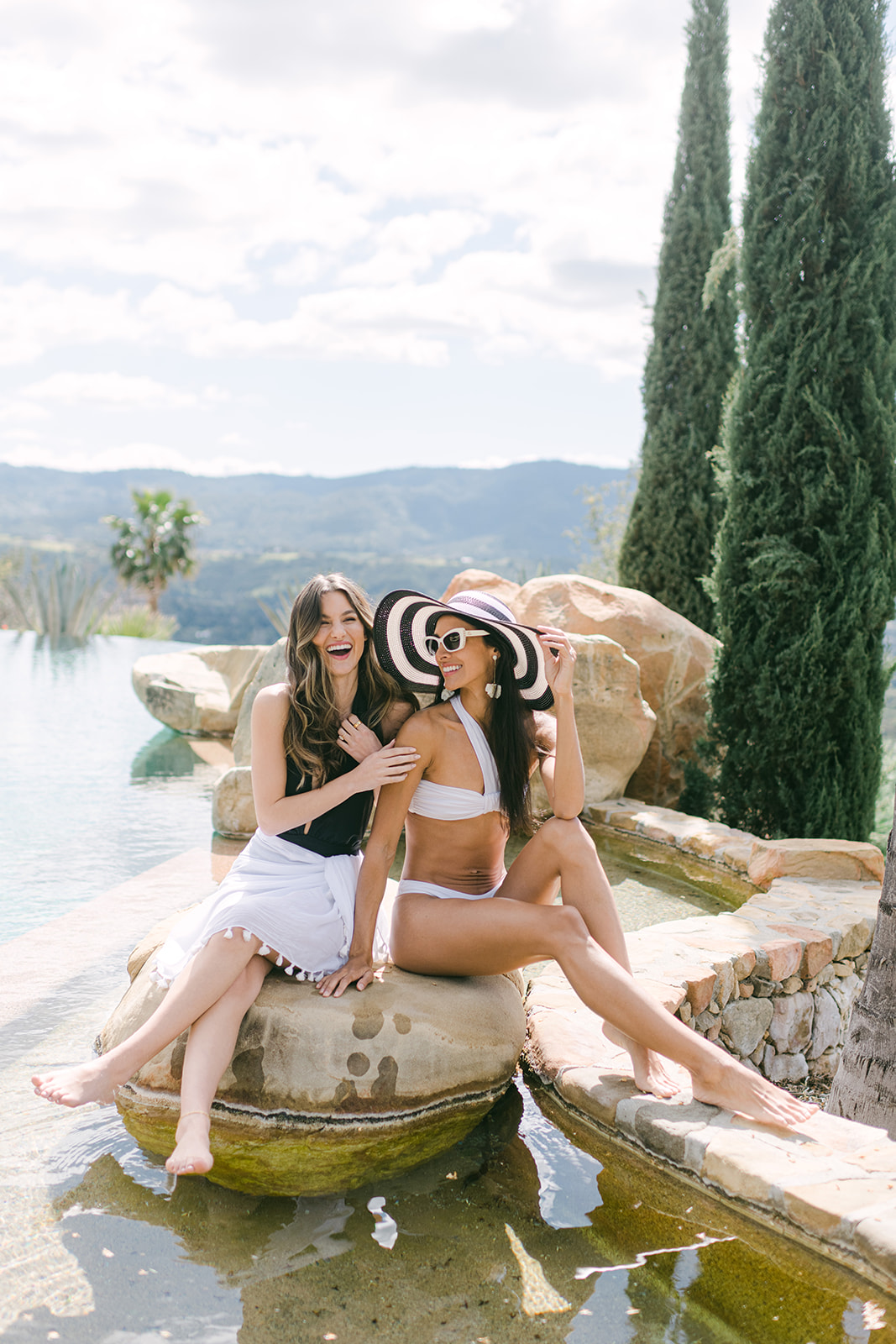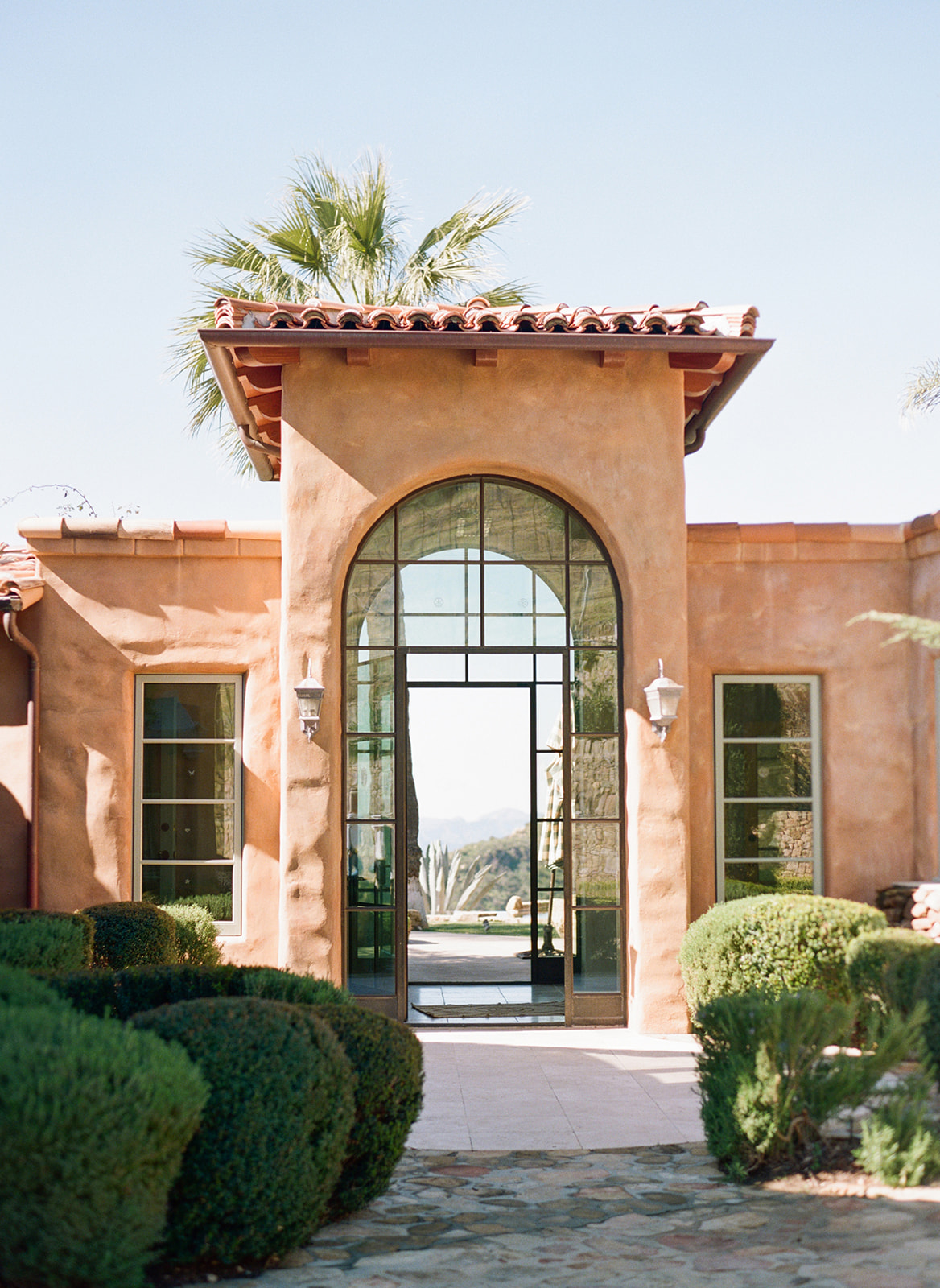 Not only did the orange orchards match with the colour palette, but also the Spanish vibe. For Spaniards, orange blossoms represent joy and happiness for the newly married couple and they also symbolise fertility.
Sadie absolutely glowed in her newly released Spring 2023 "Gianna" MONIQUE LHUILLIER gown! Her cathedral length, intricately laced veil, added the perfect hint of Spanish heritage, giving a slight mantilla veil vibe without being cliché or over-the-top. Adding to the luxury Spanish feel, her hair was kept in a low side bun, with a beautiful, blooming peony accent flower. For the reception, Sadie changed into a beautiful SAREH NOURI gown, with a deliciously modern hi-low hemline
A big thank you South Carolina wedding photographer TARA HODGES for sharing this stunning inspiration with us. Tara is a film and digital fine art wedding photographers based in the mountains near Asheville, North Carolina, where she lives with her husband and three children. Her love affair with photography began at an early age when she was gifted a film camera. She enjoys adventuring the beautiful area she calls home, but also traveling with clients to amazing destinations around the world. As a visual storyteller, Tara firmly believes that life is fleeting and she strives to capture how every moment feels. She will guide throughout your photography journey, making you feel comfortable, so together you will capture beautiful, elegant, and timeless images. You can see more of her portfolio here.