As a wedding photographer herself, Elena knew she wanted a simple and elegant wedding. Wholly inspired by their venue of ANTICA STANZA CORTESE, an ancient villa in Italy's north, they aimed to respect the mood and atmostphere of the location. She had met Christian when they were neighbours - in fact she could watch him going to work from her bedroom window! However it took some time for love to blossom - 10 years in fact. After a proposal in the sky flying above their home country - only natural since the groom works for an airline - they set about planning this intimate celebration which was captured by INFRAORDINARIO STUDIO.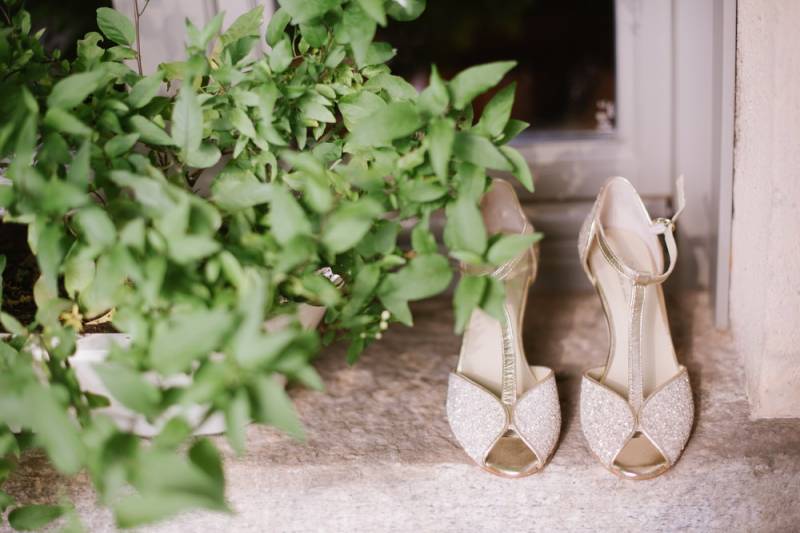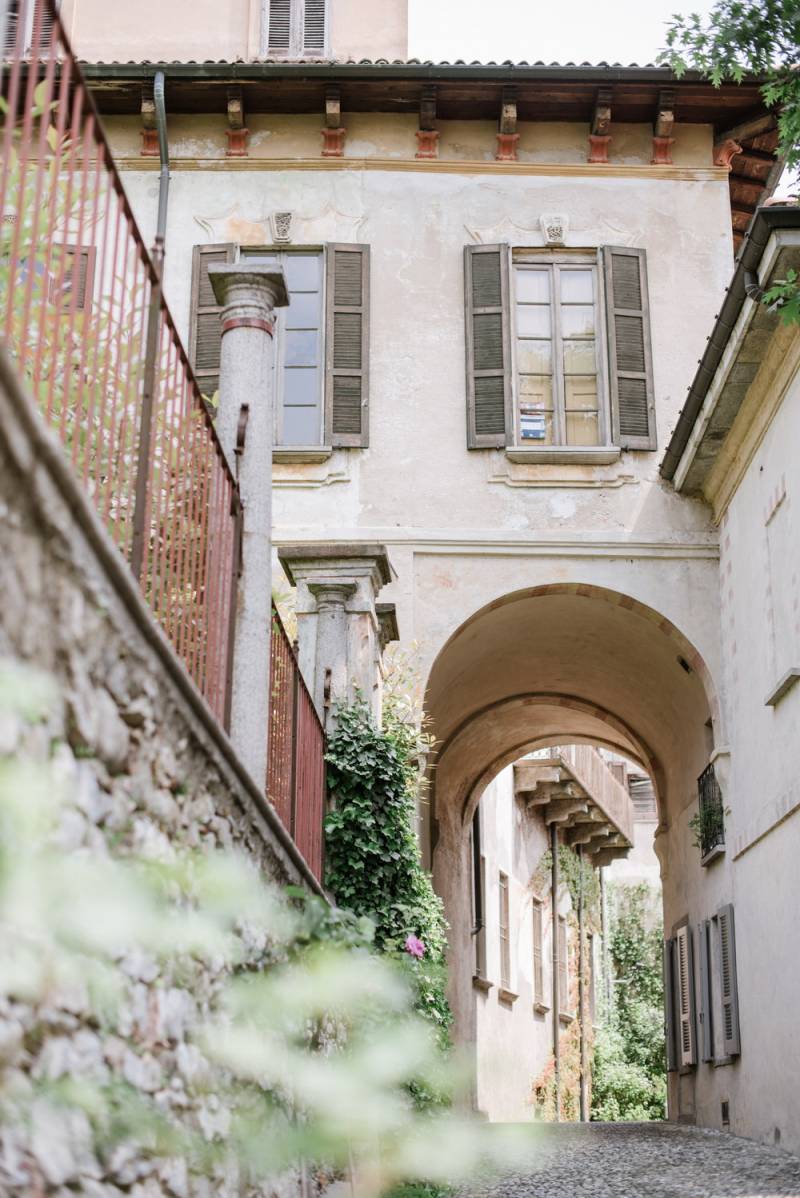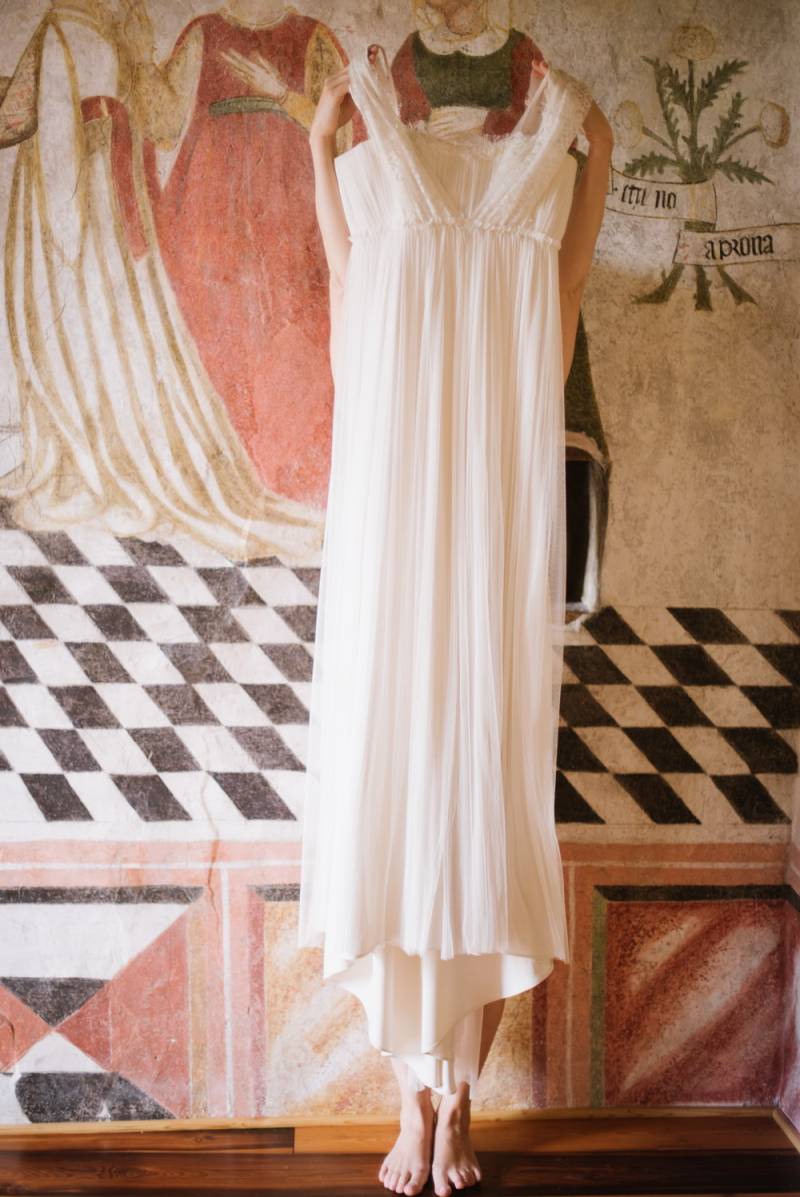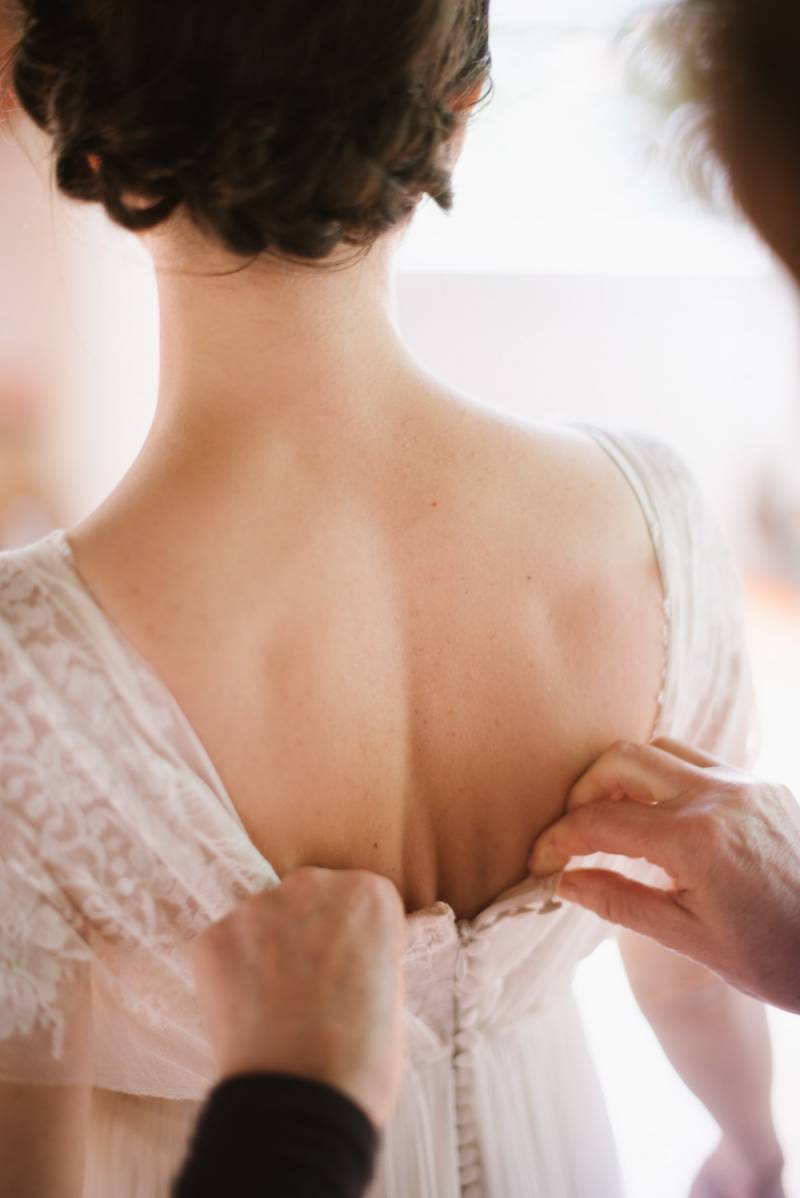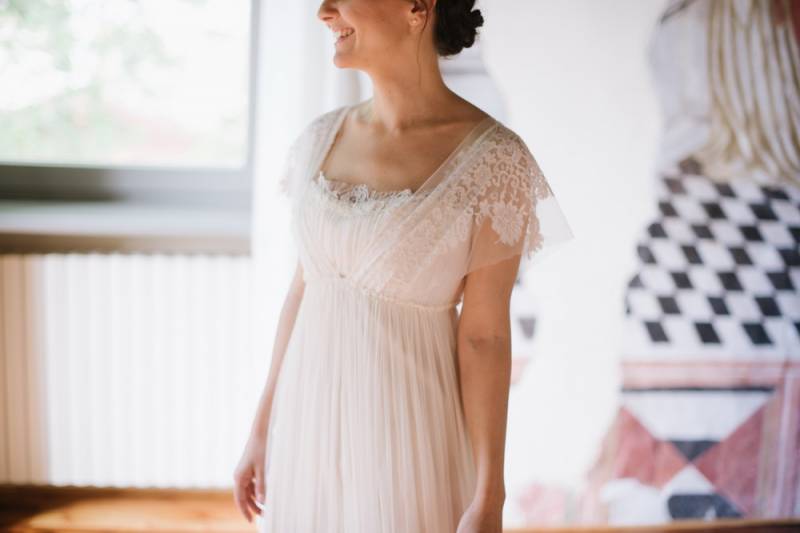 TELL US ABOUT FINDING YOUR WEDDING DRESS: I met Yooj, the designer, during an event in Milan. As soon as I looked at her creations, I thought that one of those dresses would be mine. They are precious and unique.
DESCRIBE YOUR WEDDING FLOWERS: I asked Sofia (Il profumo dei fiori) to express her creativity with no restrictions. I think that this is one of the secrets behind a good wedding day. Trust your vendors and don't limit their work! The only thing I suggested her were the colours - green and white.
FAVOURITE DETAIL OF THE DAY: My dress and shoes and our car!
WHAT ADVICE WOULD YOU GIVE OUT TO A COUPLE PLANNING THEIR WEDDING? Choose good vendors. Trust them, give them the opportunity of expressing their art and, as a photographer, I can't forget to suggest to choose a good photographer, of course. People usually consider the food, the dress or the venue the priority (and they are!) and most of the times they renounce a good photographer. Everything is a priority that day, every single detail needs your attention and care.
MOST MEMORABLE MOMENT? The ceremony. I remember the moment I arrived at the church, the music, my family and my husband waiting for me.
IS THERE ANYTHING YOU WOULD CHANGE OR DO DIFFERENTLY? People make your wedding day special and beautiful. Two special people couldn't come that day and this is the only thing I would change.