When it came to selecting their venue, Kara & Stacy had a couple of stipulations; Stacy didn't want their reception to be in a big hall type place - which meant no hotels, and Kara insisted on a great view. The JAMES LEARY FLOOD MANSION was the perfect combination - it offered a gorgeous ceremony site, an elegant space for the reception, and a stunning view of the Golden Gate Bridge. MEG MESSINA captured all the celebrations which were a combination of both of the girls personalities.
HOW DID YOU MEET? It was March of 2010 and Stacy had just moved to San Francisco to start the next chapter of her life and was about one week into her new job as an auditor. She had just finished putting the final touches on her beautiful new San Francisco apartment, and naturally, that meant it was time for her and her roommate to throw a housewarming party! By March of 2010 Kara was 2 years into her career as a consultant for Deloitte. At the time, she was based in Sacramento but was always on the road. At Deloitte she had a weekly, hectic travel schedule...Monday morning, first flight out to somewhere, work long days, stay in hotels, return home Friday night, try to socialise with friends or sleep a little and then do it all over again the next week. The perk of this job was that she could fly anywhere she wanted on the weekend instead of flying home, which she often did. Kara was down in Orange County for work one week when she got a call from a coworker (Stacy's roommate) inviting her to their housewarming party. Naturally, Kara accepted and changed her travel plans to go to San Francisco for the weekend instead of going home to Sacramento. Early evening on Friday (the day before the housewarming party), Stacy was sitting on her couch in her new sunny Marina apartment when Kara walked in the door and introduced herself. They hit it off immediately. That first weekend they spent together consisted of drinking wine and watching sailboats from the rooftop, laughing at a comedy club and enjoying a night out at the local bars with friends. They became best friends instantly and their connection was magnetic! By May (2 months after they met) Kara had relocated to San Francisco and was just 8 short blocks away from Stacy. Love followed shortly thereafter and the rest was history!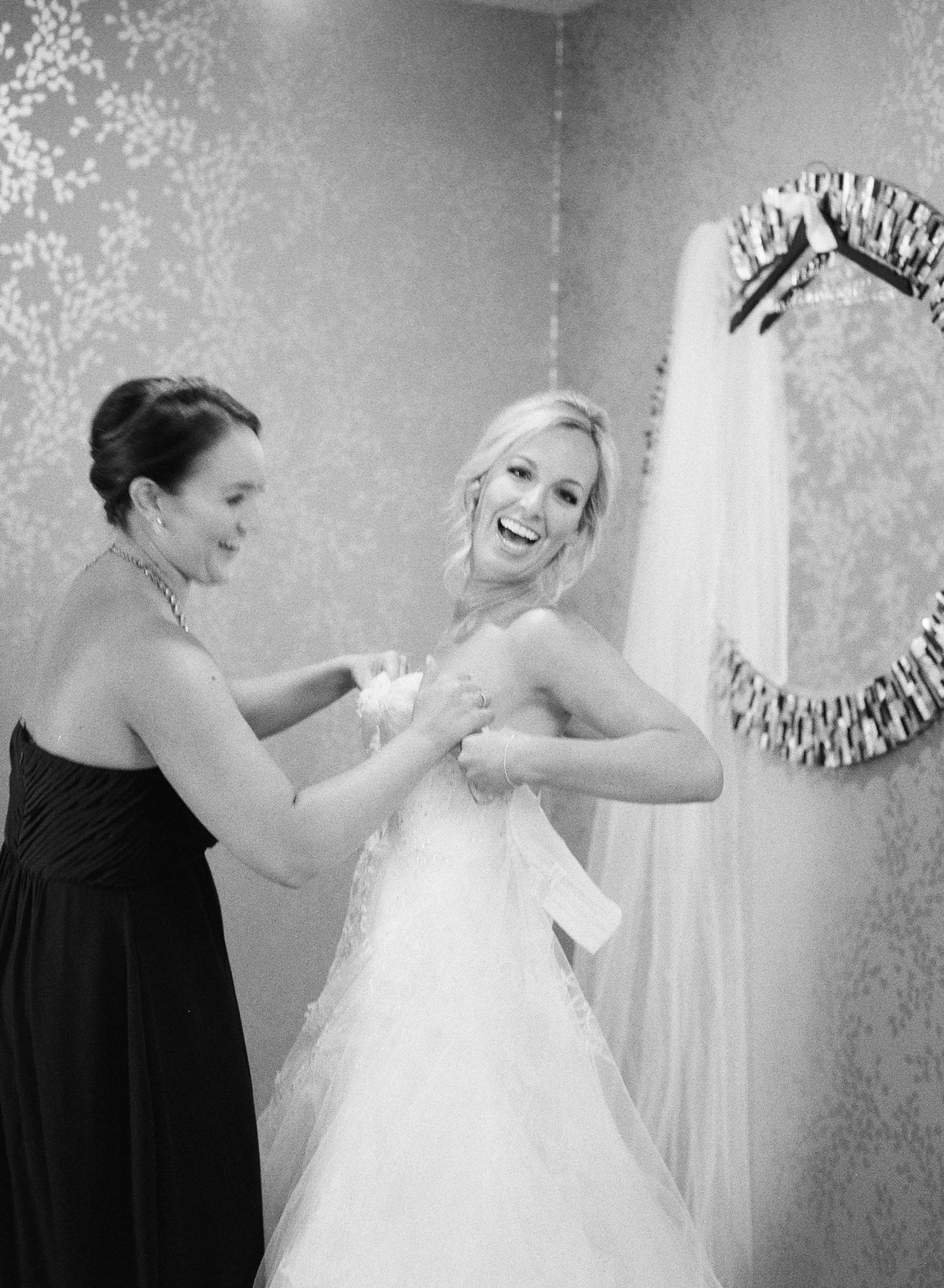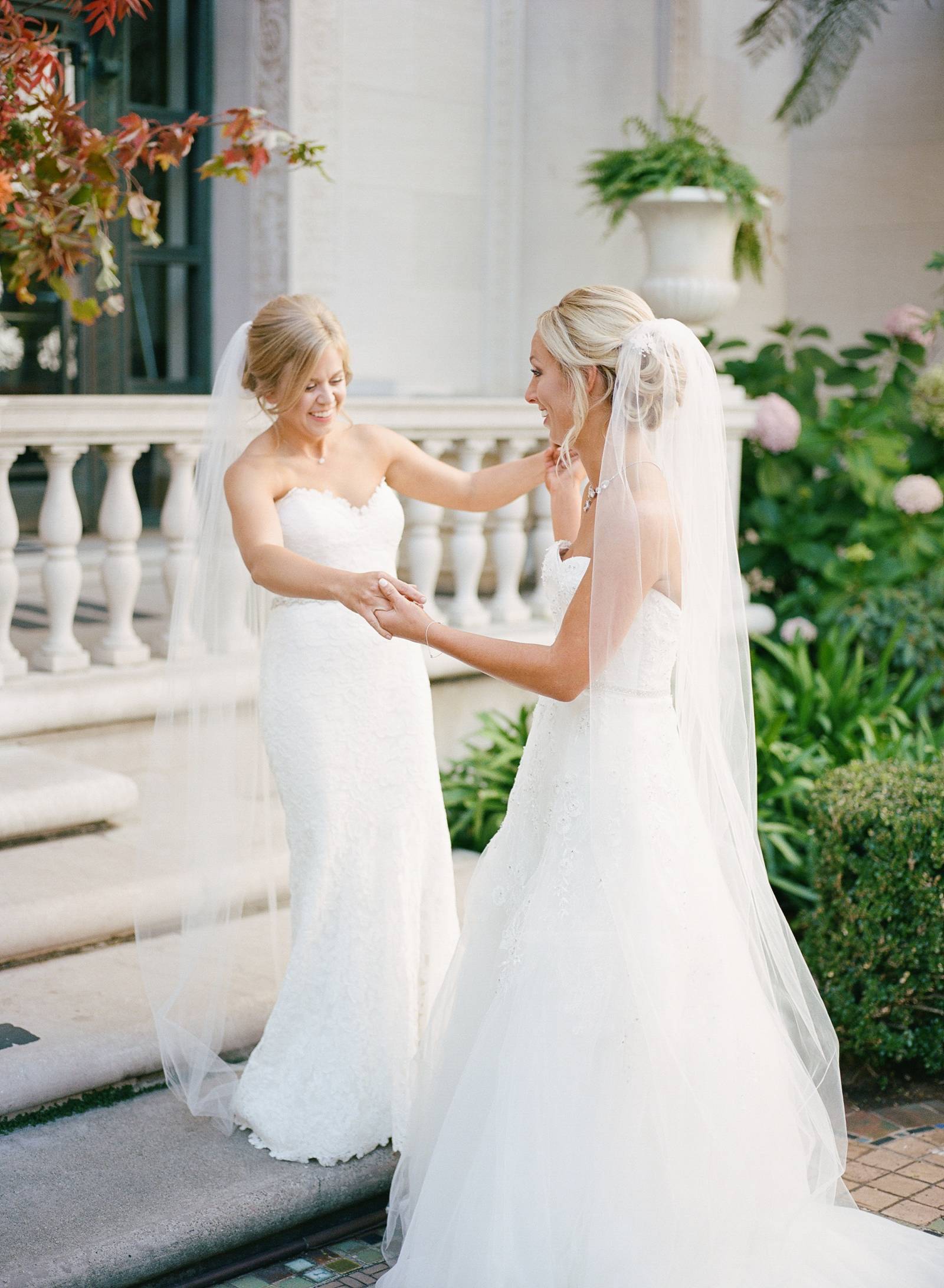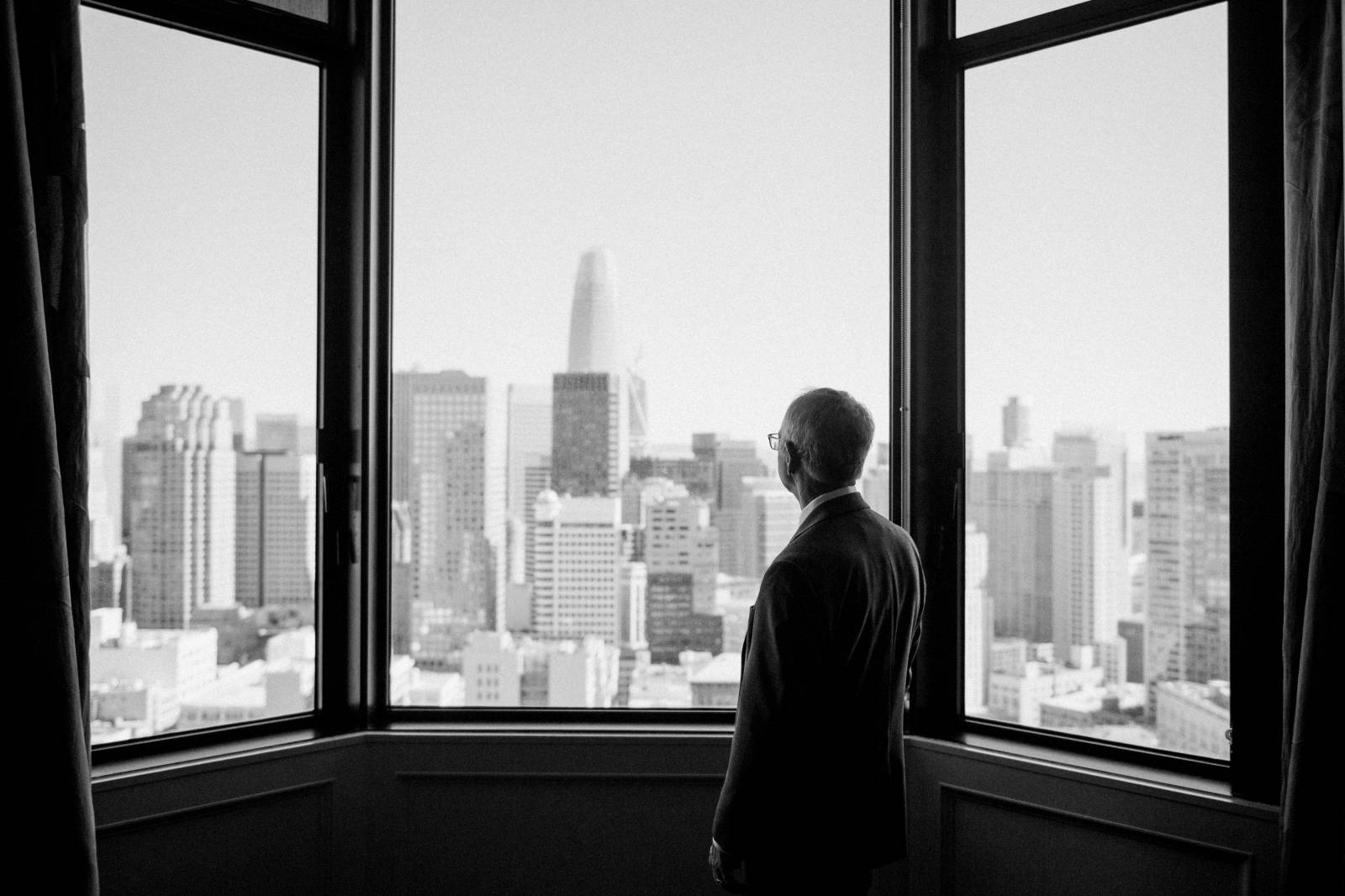 TELL US ABOUT YOUR PROPOSAL: After over 3 years of being together, Kara asked Stacy to marry her on May 2, 2015. May 2nd was the Saturday before Stacy's birthday so she didn't suspect a thing! If anything, she thought Kara was planning something for her birthday... wrong! The day started off with a limo picking us up - Stacy still didn't suspect anything, she thought it was a birthday limo. We drove out to Land's End so Kara could "show me this cool viewpoint she found before we got on the road to our final destination". This was something Kara would do, so Stacy still didn't suspect anything. We walked up to the top of a cliff, above the ocean, with the Golden Gate Bridge in the background. Kara urged Stacy to take a picture of the view, and when she looked up from the picture, Kara was down on one knee (even in her white jeans). Stacy had no idea, but Chris (Bridesman on Stacy's side) and Richard (our Officiant) were hiding in the bushes on the cliff to capture the proposal moment. After Kara received the most important "yes" of her life, they headed back to the limo. We celebrate with a bottle of Dom Perignon while Stacy wondered where we could be off to next. We pulled up to a helipad where Kara had a helicopter waiting to take them on a tour of the bay from above! In addition to being an awesome way to celebrate the engagement, the helicopter was also a distraction for Stacy's Maid of Honour to coordinate Kara's next surprise. When the helicopter landed, we headed back over to the limo which, thanks to Heather, was now filled with Stacy's family! Stacy was so surprised it was great! As Kara was capturing this surprise moment on video, she got a surprise of her own - her best friend and Matron of Honour, had flown in from Chicago and coordinated with Heather to get herself added herself to the limo! Now that the family was together, it was time for the final event of the day - a surprise engagement party at Beach Chalet where a large group of their friends, and their dog Olive (who is a huge part of their lives), were waiting for them! Needless to say, it was an amazing day filled with love and celebration!
TELL US ABOUT FINDING YOUR WEDDING DRESS: Kara: It was actually way easier than I thought it was going to be! Other than the fact that I knew I wanted some sparkle, I didn't really know what I wanted so one of my best friends took me out for the day to figure it out! We started off at a very high-end shop where I tried on a variety of dresses to figure out what style I liked best. We landed on A-line with a sweetheart neckline as my style. We then went and tested out the complete opposite end of the spectrum and went to a consignment shop, but didn't have any luck. The next, and final place we went to was Bridal Galleria where they carried Monique Lhuillier. I tried on two of her dresses, and the second one I fell in love with immediately - I didn't want to take it off and that's how I knew it was the one!

Now, one of the things to keep in mind if you are two women who are going to be in beautiful dresses, is the colour of the whites. If one is bright white and the other is off-white, someone's dress may end up looking yellow....yikes! So, to avoid that, I selected my dress but didn't purchase it on the spot. I wanted to wait to make sure Stacy found something she liked, and that the whites looked good together, then I would buy mine. And that's exactly what we did! Our dresses ended up coming from the same store, so our friends Heather and Anne saw them side by side for us before we purchased them.

Stacy: When we first started wedding planning, shopping for the perfect wedding dress was not something that excited me. Luckily my maid of honour knows me so well that she knew she would have to drag me around San Francisco (with the promise of champagne of course!) to make sure I was wearing a wedding dress on my wedding day! The pressure was on since Kara had already found her dress, but I had no idea what kind of style I wanted. I tried on everything from a giant ball gown to a skin tight backless dress and every style in between. The dress I finally fell in love with was not at all what I thought would be my style, but it was absolutely perfect and I knew Kara would love it. It was a perfect combination of elegance with the lace overlay and the long train but still simple and just my style.
DESCRIBE YOUR WEDDING FLOWERS: Since we had such a spectacular venue, with the marble floors and grand windows overlooking the bay, we wanted the flowers to compliment the space. Our florist, Amanda Vidmar, was a true visionary - all we had to do was give her high-level guidance about what we liked, let her know our main colors, and she produced the most magnificent arrangements we had ever seen! We wanted non-traditional wedding flowers that had more personality and Amanda nailed it! Each of the bridal bouquets were different and complementary to our different styles and personalities. The flowers and greenery for the ceremony were stunning! The two large urns on either side of where we were standing for the ceremony were filled with large whimsical arrangements full of color and life. Inside the mansion for the reception we had long queens tables running the length of the room with alternating short and tall bouquets. The tall bouquets were full of long branches with colorful leaves complementing the short bouquets which had pops of color and a variety of different flowers. When you walked into the mansion the flowers stole the show and were truly a work of art!


FAVOURITE DETAIL OF THE DAY: Honestly, EVERYTHING was PERFECT and there were so many amazing details. If we had to pick just one detail, we agree that the flowers were the most spectacular and were our favorite detail! Especially the arrangements outside on the steps where the ceremony took place.

WHAT ADVICE WOULD YOU GIVE OUT TO A COUPLE:
- The day goes by SO FAST, so invest the money in the best photographer you can find (like we did with Meg Messina) to make sure you have plenty of amazing photos to remember your day!
- Get a month-of coordinator, as opposed to just a day-of coordinator. Having the Glow Event Design team take over vendor logistics 6-weeks prior to the wedding was a game changer. We were able to handle so much on our own, but it was so very helpful to have someone in charge at the very end and coordinating everything the day of the wedding so we could just enjoy.
- Paying for lessons to have your first dance choreographed was totally worth it (and was a TON of fun)!

- Don't try to plan every single detail on your own - your vendors are masters of their craft, and you will be pleasantly surprised if you give them some guidance but then give them free reign. Case in point - our flowers.

- Giving advice that was given to us - take a delayed honeymoon! It will give you time to settle down and will give you something to look forward to.

MOST MEMORABLE MOMENT? The most memorable moment for both of us was the first look. We had planned every other detail of the wedding together, but neither of us had seen, or knew anything about the other's dress. So for each of us, it was a complete surprise seeing the other for the first time on the wedding day. Kara will forever remember walking down the grand staircase and seeing Stacy's silhouette standing outside on the steps. Stacy will forever remember hearing Kara walk towards her, particularly the sound her dress made (because of all of the layers of fabric). They will both always remember what a stunning beauty the other was as Stacy turned around and their eyes met.