When your parents own a hops farm and have fields of gorgeous perennial flowers there is absolutely no need to consider anywhere else to hold your wedding. For Catie & Bryan getting married in an old oak and fir tree grove on her family farm - where her sister and husband had before them - was truly a special moment and served to inspire the laid back nature of their wedding. I mean who doesn't want to attend a wedding with a fire pit during the reception with s'mores? What's more guests could simply pitch a tent and get comfortable for the long haul - well the one night at least! These beautiful images by JON UPCHURCH really show the joy that this day was all about.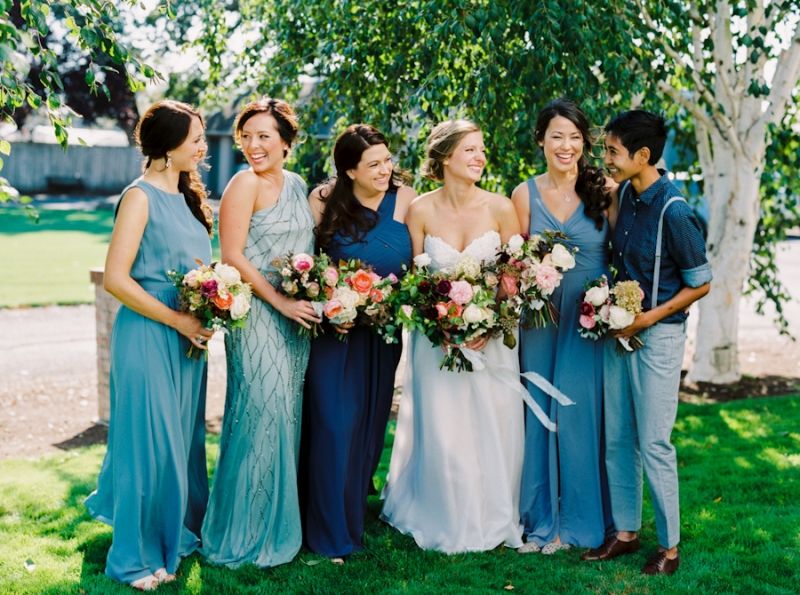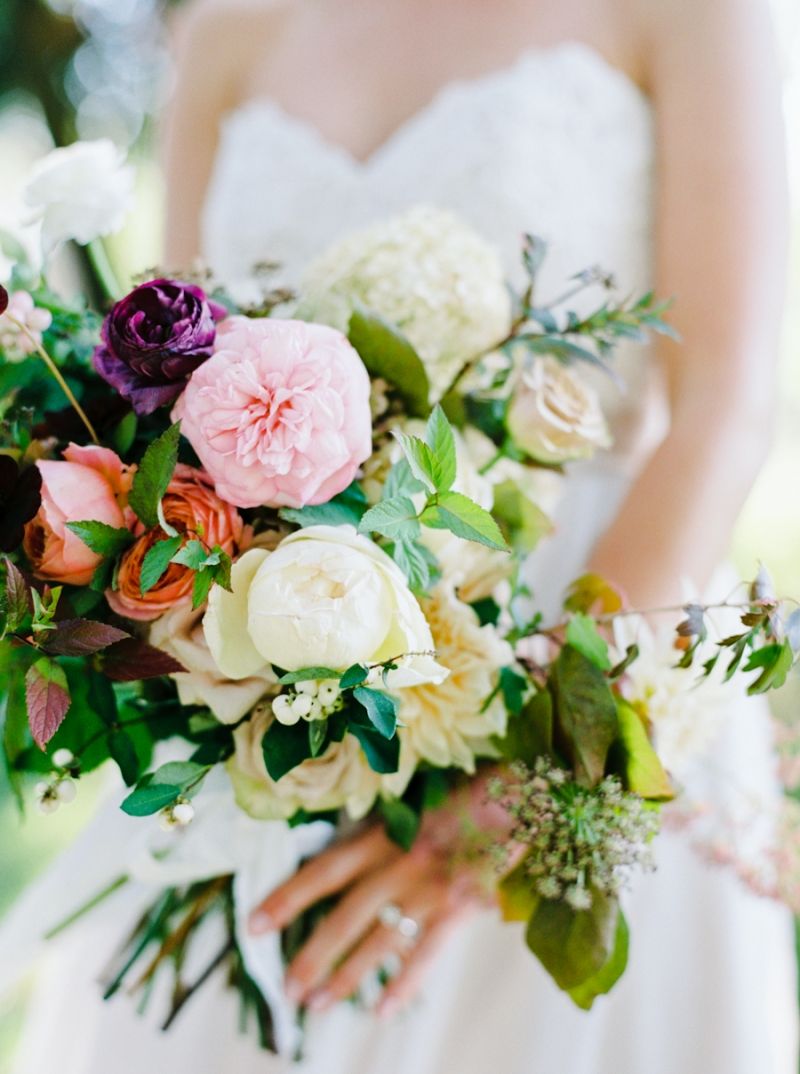 DESCRIBE YOUR WEDDING FLOWERS: Madison from Hart Floral came to my parent's farm to forage for many of the fruit and plants that were used to decorate our tables. We wanted the tables to be simple and bring the outdoors inside the tent, so Madison went with a deconstructed garland idea. I wanted my bouquet to be soft and whimsical - she pulled it off perfectly.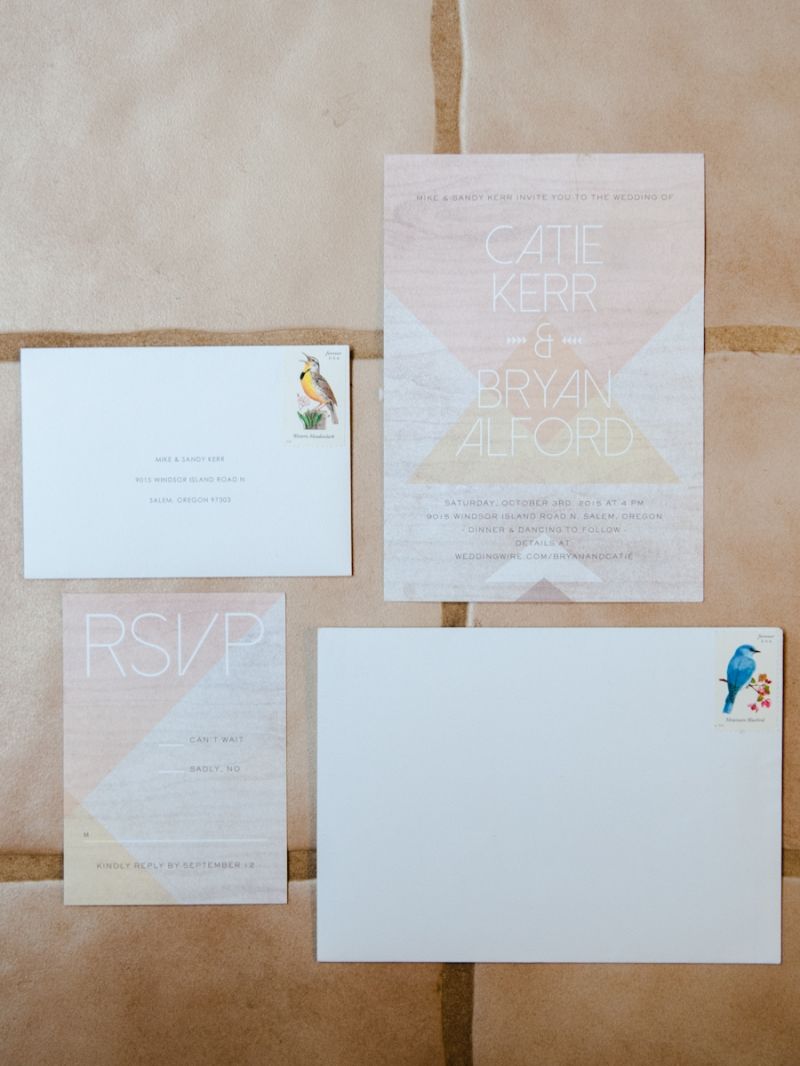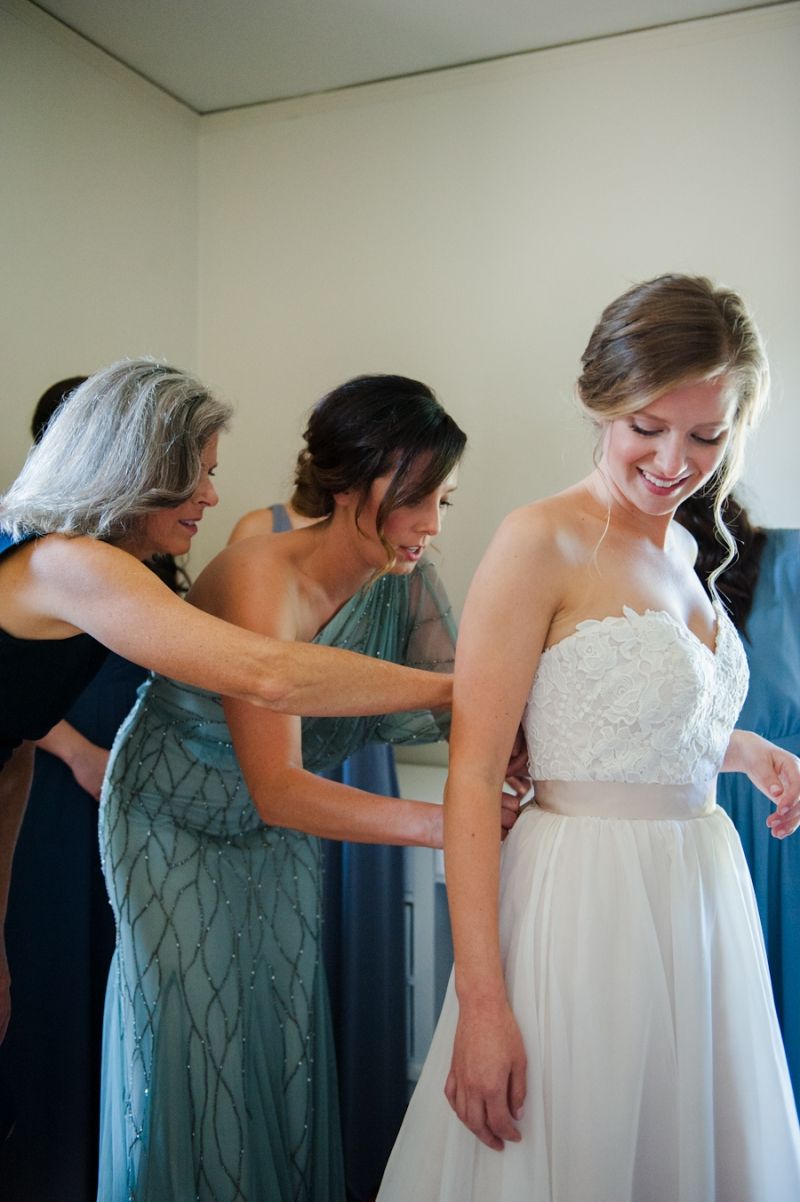 HOW DID YOU MEET? A mutual friend, Nikki, had told Bryan in college that he should meet her friend from back home. We finally met years later at a wedding in Amity in 2012 and exchanged numbers so that I could play on his co-ed indoor soccer team.​
TELL US ABOUT YOUR PROPOSAL: Bryan proposed while we were staying in a little cabin near Mt. Hood. We had just gotten back and cleaned up after a rainy hike. He built up a fire, poured two glasses of wine, and subtly encouraged me to take the towel off my head before getting on his knee and asking me to marry him. Once I realized he wasn't kidding, I said yes!
TELL US ABOUT FINDING YOUR WEDDING DRESS: The dress I went with was one of the first ones I tried on. I mostly wanted to be comfortable in my wedding dress. I'm a very casual person, I never wear heals, so I knew that the dress would be simple and not over-the-top. My mom, sister and mother-in-law all came with me. My mother-in-law was so excited she brought a cooler full of snacks, wine, champagne, and sandwiches. The day was perfect.
ANY BUDGET ELEMENTS? Many friends and family helped with various DIY projects. My friend's mother is a talented artist, so she created all of our chalkboard signage. The bridesmaid that introduced us has beautiful handwriting, so she handmade our wood directional signage. My mom and best friend helped me make the paper cones that we filled with dried lavender and hydrangeas, which were gathered by hand by my grandparents. My brother designed the seating chart. I handwrote all of the guests' names on river rocks to use as name cards. My dad and a family friend built the archway we were married under with old cedar hop posts. The drapes used on the arch are my sister's curtains from her home. My sister and her in-laws cut all of the clematis used to decorate the tent and my mom used a tree squirrel tractor to install the vine. It truly took a village.
FAVOURITE DETAIL OF THE DAY: It's so hard to choose a favourite. I really loved the archway my dad created and brother-in-law styled with fabric and hops. It was the perfect backdrop to see behind my husband as I walked down the aisle.
WHAT ADVISE WOULD YOU GIVE OUT TO A COUPLE PLANNING THEIR WEDDING? Don't stress about the planning. Be organized and think things through, but don't stress - be easy going and thankful every step of the way. You'll enjoy the process and the day the more relaxed you are.
MOST MEMORABLE MOMENT? Our first dance. I actually hate dancing, but there was just something about taking a moment to slow down in the midst of all the excitement and just feel alone with Bryan during that song.