We're smitten with this Melbourne wedding held at CAROUSEL - a beautiful venue located on the water's edge of Albert Park Lake with stunning views of the city skyline. "It was almost this alone that led this venue to become our top contender. With many people coming from overseas - it felt like a great venue that international guests would enjoy." The gorgeous bride Kylee - a photographer herself, enlisted Sydney wedding photographers WE ARE ORIGAMI to capture her beautiful day with now husband, Ricardo.
Kylee shares with us, "For family reasons, the wedding had to be in Melbourne, however if Ricky and I could've chosen anywhere to get married it would've been between Bali, or Italy. We drew on this and brought in some Balinese elements to the wedding with wooden filigrees as our ceremony backdrop, capiz shell name tags and dusty blue bridesmaid dresses and table napkins to bring in the water element. I came up with the initial concept/design and then Sarah from BLOOMING LOVE EVENTS executed it and added her little touches like the idea of using crystals on the tables. We had a church ceremony the day before our wedding day and brought in the 'Italy' element to that, decorating the church with olive branches. There is a deck on the water where you can have the ceremony but also a beautiful indoor space that can be utilised if the weather isn't favourable - a great back up to have for an Autumn wedding in Melbourne."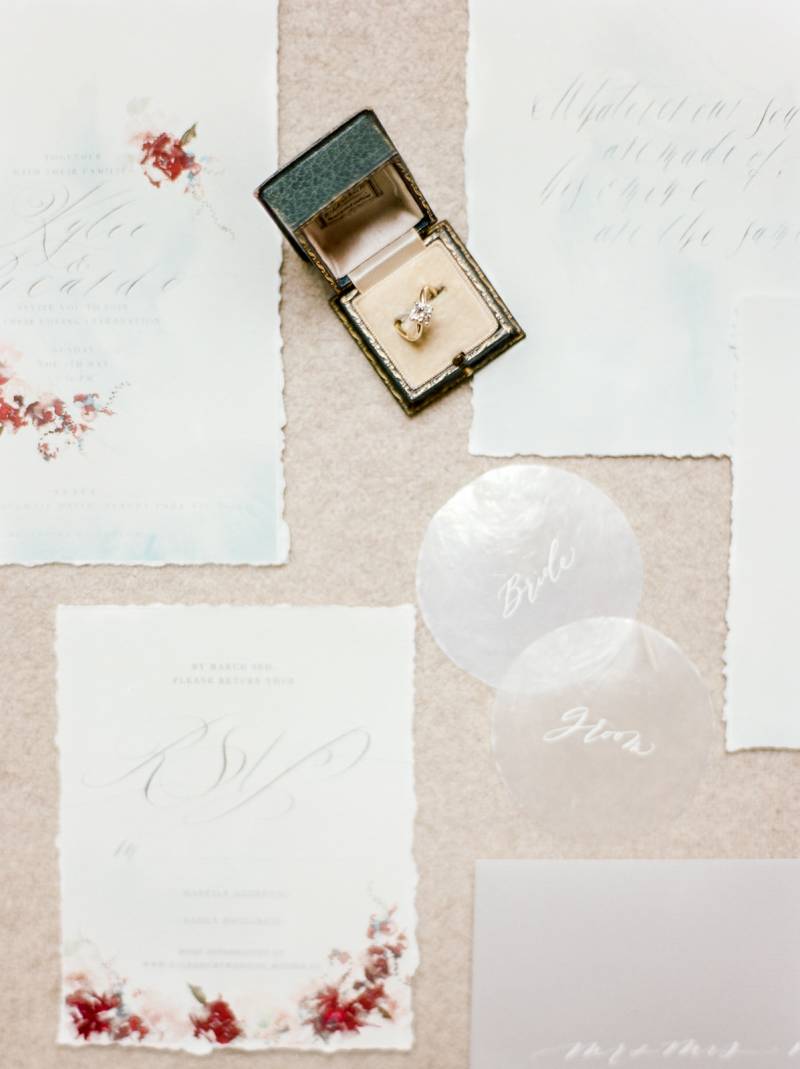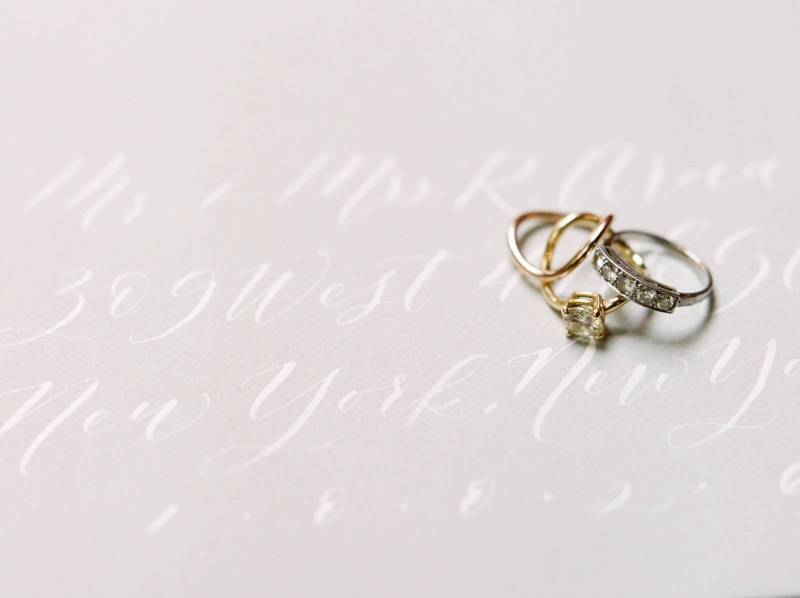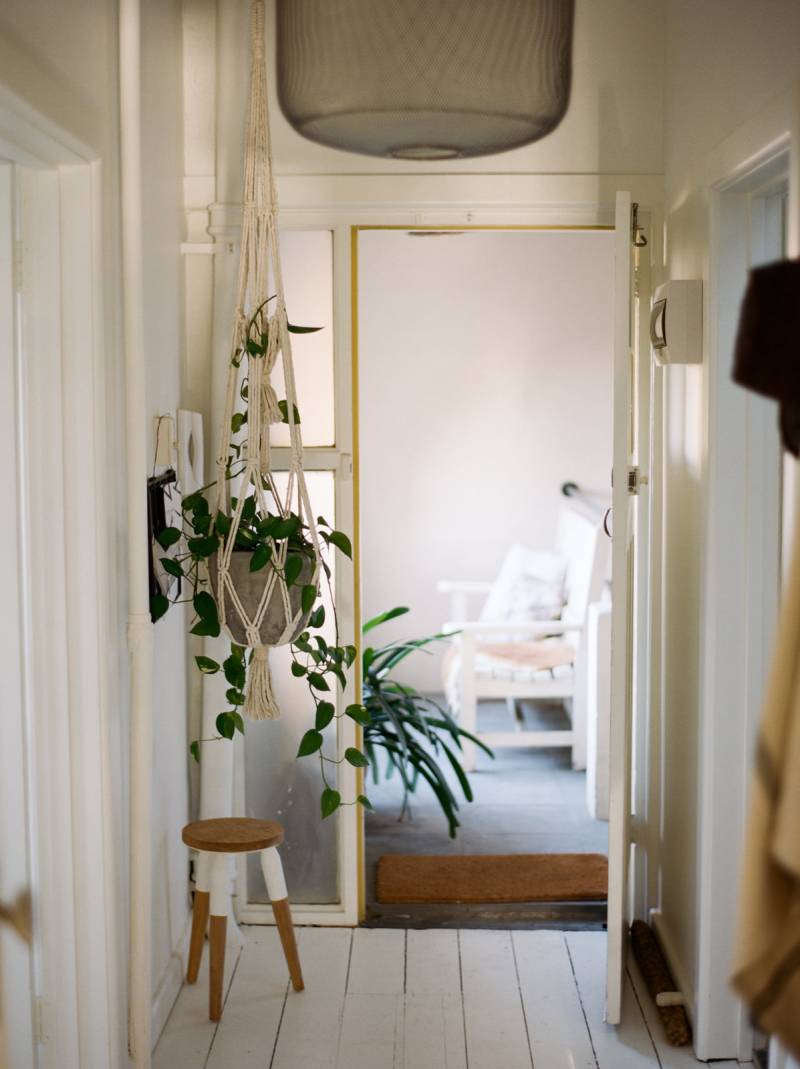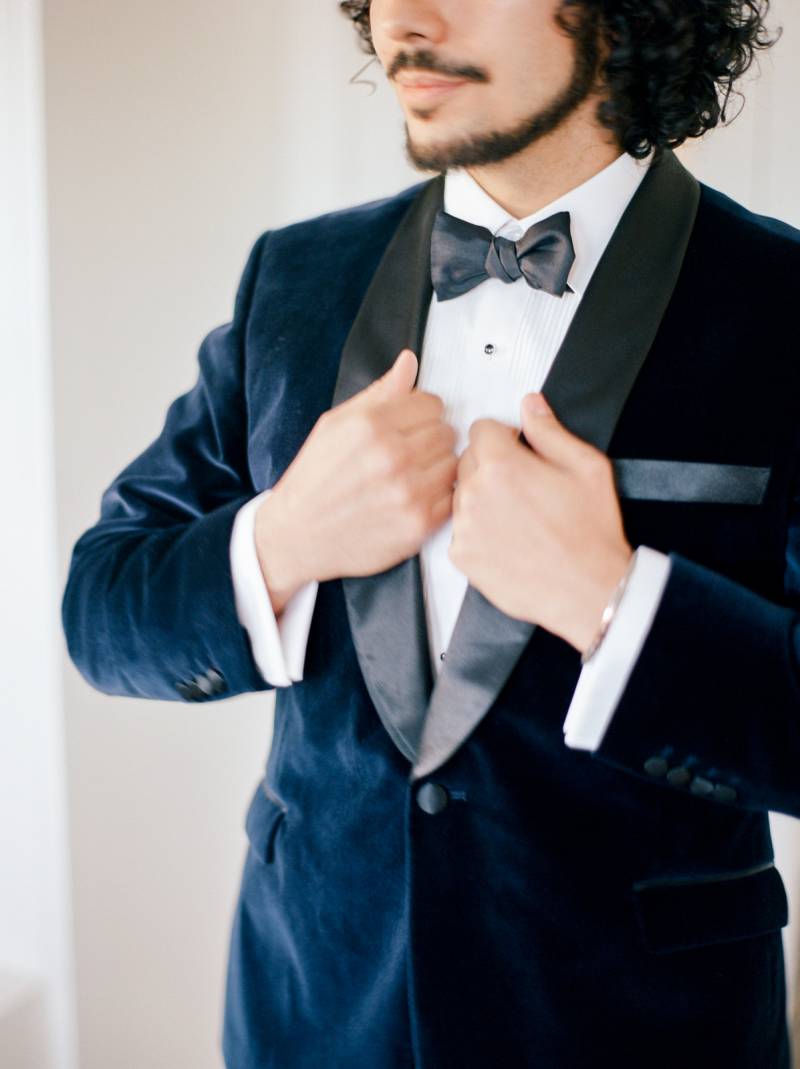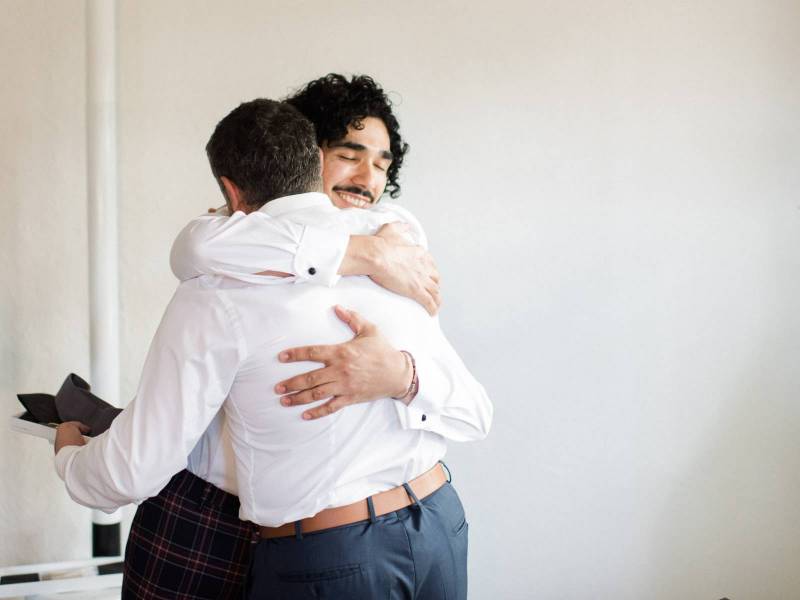 HOW DID YOU MEET? I met Ricky at a time of my life when the last thing I was looking for was a relationship. It was meant to be the time for me to focus on my business, and myself. Men were not on the agenda but fate had other plans for me.
Ricky likes to tell people that we met on a roof and I 'fingered' him. Yes, that's his story, but let me explain! I was in NYC on holiday and I was out celebrating a friend's birthday, painting the town red. Our last stop was a rooftop bar called 230 5th. After one cocktail too many, I was happily talking to my friend when someone walked past me and said 'hey beautiful'. Super cheesy I know, but something about the way he said it made it feel really genuine. He didn't wait to see my reaction however and kept on walking past. Not actually having caught a glimpse of his face, I asked my friend to verify whether he was cute. Her response was that 'he looks like Ben Harper'. With that I decided I must meet this person! So I went on a hunt for this Ben Harper-esque looking guy and finally spotted him from afar. When I caught his eye I decided to motion him over using my finger (hence his story) - this was definitely a result of liquid courage! I laughed at him as he approached as he completely abandoned the group of people he had been talking to without a word and came straight over. I also realised that I should never have trusted a drunken friend's opinion - he looked nothing like Ben Harper! But it didn't matter because he had this warm smile, crazy cool hair and a calming presence that led me to talk to him for the rest of the night. To cut a long story short, I guess you could say that he had me at 'hug'. He is a great hugger and it was at our first hug near the end of the night, that you could say I knew I had found someone special. I remember thinking how crazy it was to feel so instantly connected and comfortable with someone.
I know that sounds nauseatingly clichéd and cheesy, but for whatever reason, our relationship has been full of those kind of clichéd moments.
TELL US ABOUT YOUR PROPOSAL: For over a year Ricky and I made our relationship work with many trips back and forth between NYC, London and Melbourne. In November 2015, I flew to NYC to cheer him on as he ran the NYC marathon. I wanted to be there to see him finish his first ever marathon. I decided it would be a good idea to get grandstand tickets hoping that this would guarantee me having a good view so that I could take some photos of him (obviously!). Little did I know that on top of his marathon training, he had also been scheming behind the scenes. The day before the marathon was actually Halloween. Ricky knew how excited I was about experiencing my first American Halloween. So we slapped a Halloween costume together that was a great representation of our relationship (#longdistancesucks) and we decided to head out to the NYC Halloween parade. We got many compliments on our costume, with many people feeling like it was an opening for them to tell us all about their long distance relationship! Little did we know that we would get stuck walking in the parade for about 3hours, unable to leave as the roads were all closed off - all that walking is a big 'no no' for someone who is planning to run a marathon the next day!
Despite that, Ricky started the marathon off strong. There is an app that allows you track runners and up until the 19th mile I thought he was on track to meet his time goal. Then suddenly he stopped moving and I got worried that maybe he was injured. After a while however the little dot on the app started moving again and I was wondering whether he was going to be able to finish. It turns out that he had suffered from some pretty bad cramping. So when I eventually saw him approaching I was just so happy to see that he was so close to the finish line.
He stopped to give me a kiss and I thought he would just continue on to finish. Instead, he reached into his pocket and got down on one knee. I was shocked to tears as he asked me to marry him and I'll be honest I don't remember if I could even manage a 'yes' or if I just nodded... all I remember is being overwhelmed with surprise and so many happy emotions. The poor guy cramped getting up from being on one knee and went on to finish the marathon as everyone around us clapped and cheered for us. At that point I realised how many people were watching and felt completely self-conscious!
I found out after he finished his race that Ricky had actually designed and made the ring himself with his own two hands, with the help and guidance of an expert jeweller. The shape of the band of the ring was designed to look like the infinity symbol, and it is such a beautiful ring. The thought and effort that he put into it means so much to me, and every time I look at it I can't help but smile and know how lucky I am.
TELL US ABOUT FINDING YOUR WEDDING DRESS: The search for the dress was quite the mission! I actually tried dresses on in NYC, Melbourne, Sydney and London! Being a wedding photographer myself, people assumed that I would know exactly what I would want - but it was quite the opposite. There were dresses that I would see that I would think were so pretty, but they were dresses that I would want to shoot on someone else, rather than suiting me. I'm not extremely feminine when it comes to style, so I found a lot of wedding dresses too pretty and frilly for me. I ended up getting my dress from Melbourne designer Suzanne Harward. It was one of the first dresses I tried and it was a little out my budget so I kept looking. However the more dresses I tried on, the more I kept coming back to this dress in my mind. So I decided to bite the bullet and go for it. I had to move some of the wedding budget around for the dress, but I felt so comfortable in it and that was the main thing for me.
DESCRIBE YOUR WEDDING FLOWERS: I love the colour burgundy and decided to incorporate this into the flowers and to also tie in the fact that it was Autumn in Melbourne. They were mixed into the arrangements with peachy/blush colours. We decided against having too many flowers on the tables and focused on having a big hanging installation above the dance floor. North St florists did such a wonderful job with the florals and also created our custom ceremony backdrop for us which was perfect.
FAVOURITE DETAIL OF THE DAY: It's such a little thing that many may not have even noticed. Ricky's parents would always make me Pisco Sours when I would visit them - it's one of their specialties. I commissioned Annie from THE WELLS MAKERY to draw up an image of a Pisco Sour cocktail and had it framed to be put on the bar. We made this the signature cocktail for our wedding.
WHAT ADVICE WOULD YOU GIVE OUT TO A COUPLE PLANNING THEIR WEDDING? Enlist help and don't try to do everything yourself. Know yourself and how you want to feel getting ready in the morning. If having lots of people around you stresses you out, then insist on having your space. If you choose to have people get ready with you, surround yourself with the people that will help you feel your best. Basically, do whatever is right for you. Don't sweat the little things and don't forget the reason for the wedding in the first place. Oh, and invest in a photographer whom you trust and let them do their thing.
MOST MEMORABLE MOMENT? This would definitely be when Ricky surprised me with not one, but three songs that he had rehearsed with a few of his friends. He had changed the lyrics to already well known songs to describe our love story. He give the most sentimental and meaningful gifts and the time that he put into this wedding gift was exactly that. He was also scarily in his element performing and gave an extremely entertaining performance. On his third song I started to wonder if he was going to hijack our wedding and sing for the rest of the night!
ANY OTHER DETAILS THAT HELP TELL THE STORY OF YOUR DAY? Since Ricky and I had been doing distance between London and NYC, I had a black London taxi as my bridal car, and he had a yellow New York Cab. We also had our wedding quote designed by THE WELLS MAKERY printed on fabric and hanging at the front of the venue.