It was their mutual love of travel and adventure that led to Savannah, Georgia-based couple Madeline & Konrad planning their elopement in south-west England. With Konrad having popped the question in a hot air balloon overlooking Boulder, Colorado, it was going to take something special to compete with the proposal. Describing the day as their very own fairytale, it began with them waking up in the secluded Devon countryside at HOTEL ENDSLEIGH-a historic home with 100 acres of fairytale woodland, follies and grottos. After enjoying a full English breakfast and getting ready for the day, they headed towards the stunning cliffs of Cornwall where they read handwritten vows to each other and enjoyed a picnic by the sea. A walk through the hotel gardens and an intimate three-course dinner was the perfect, genteel way to end the day and they now have these stunning images by TAYLOR & PORTER to reminisce with. THE GARDEN GATE FLOWER COMPANY created the most beautiful bouquet in muted tones with fresh garden blooms, and I'm obsessed with the gorgeous paper goods by PLUME CALLIGRAPHY - especially they way they've been exquisitely styled!
"With Konrad and Madeline we aimed to craft a day that was organic and in tune with nature but also luxurious and refined, enjoying the best that this part of England has to offer." Louise, Taylor & Porter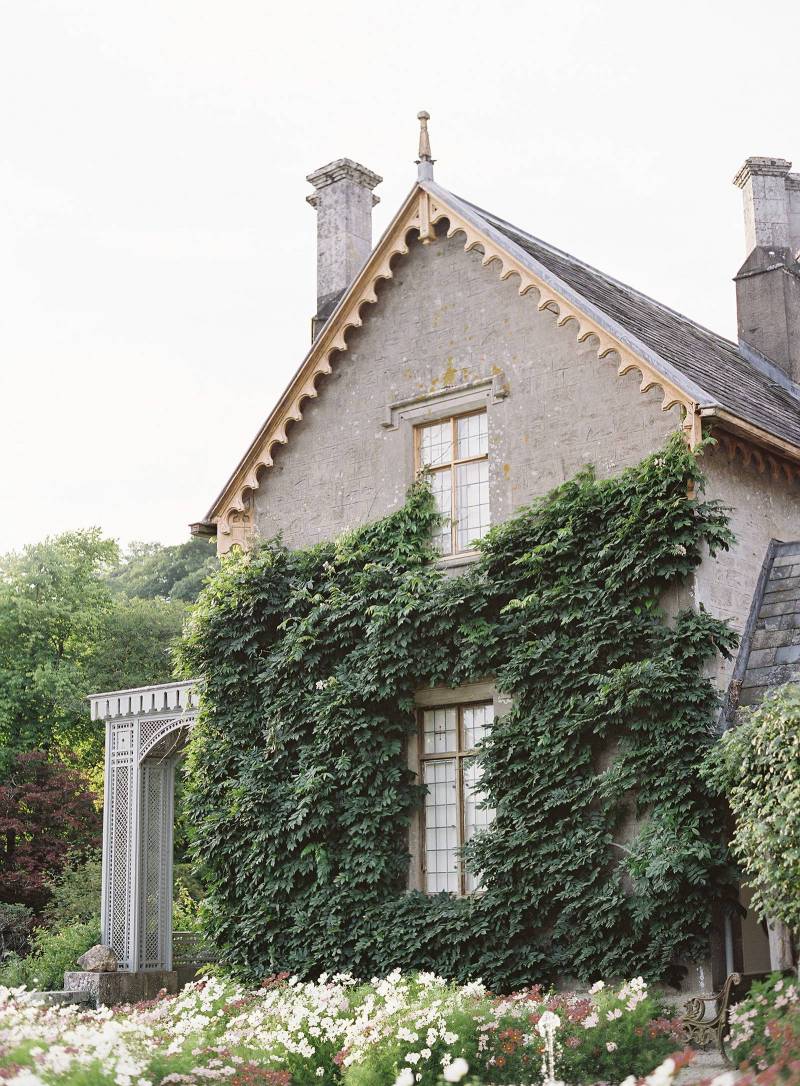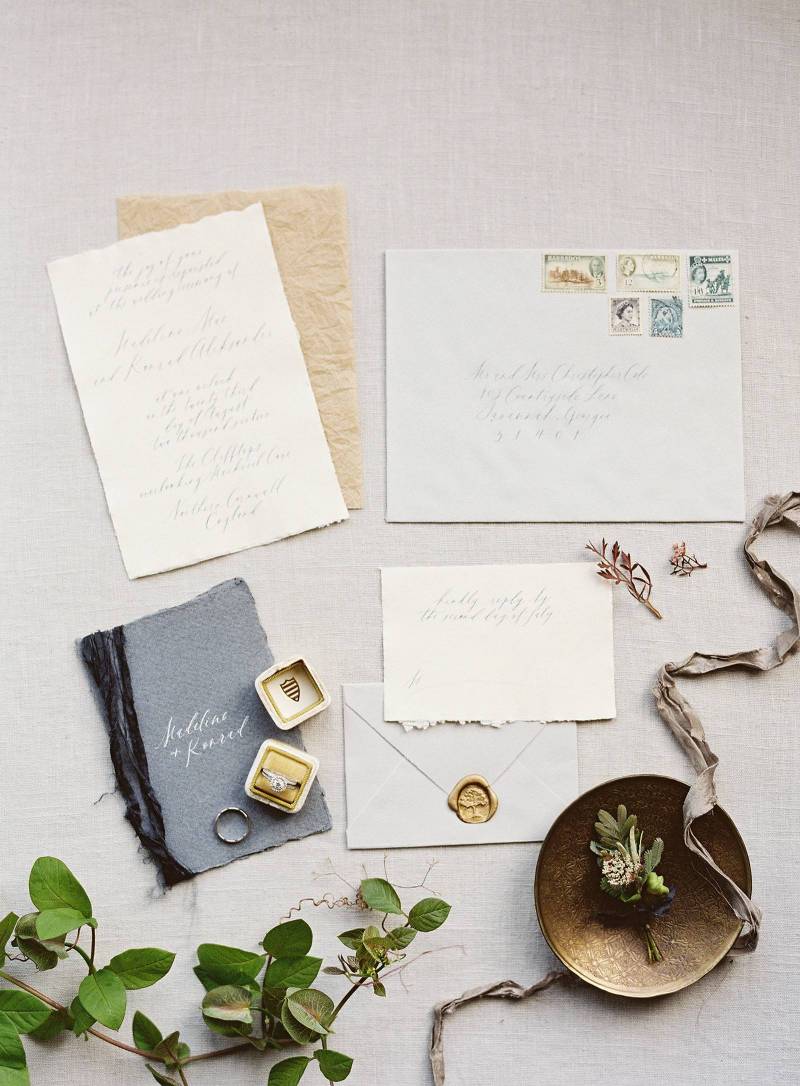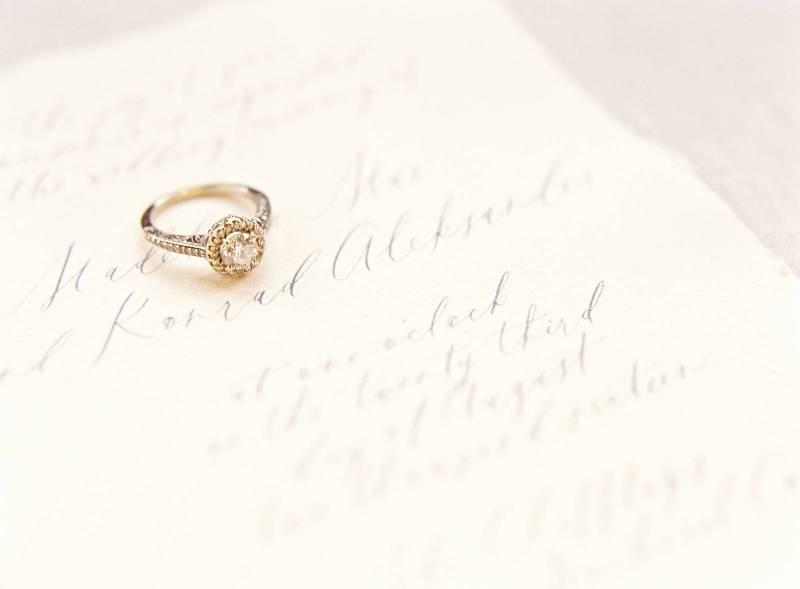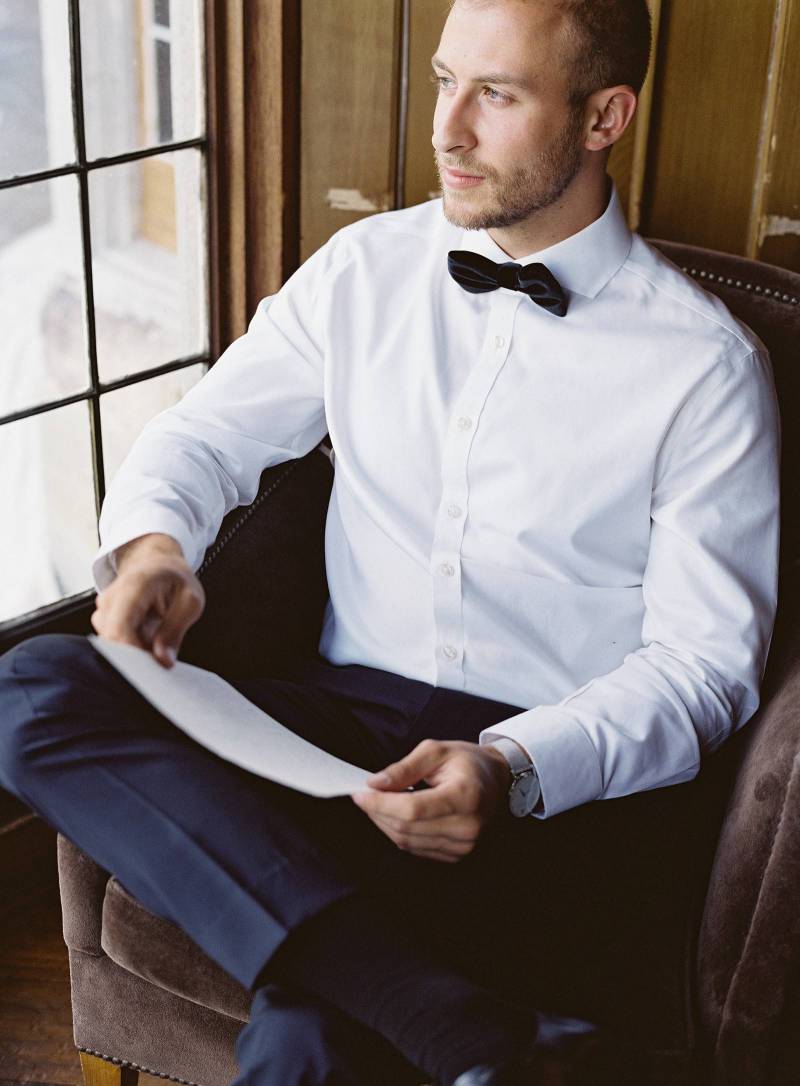 "Louise from Taylor & Porter was an absolute joy to work with-from the early stages of planning through to receiving our beautiful photographs. Our elopement would not have been possible without her continual kindness, knowledge, and guidance every step of the way. Thank you, Louise, for not only helping create a day we will never forget, but also for documenting it so beautifully.
So many moments were memorable, but we both particularly remember sitting down at the end of the day in Endsleigh's beautiful gardens to enjoy our cake and cocktails. Konrad and I finally had the time to just be with one another, reflecting on all of the beautiful moments of our day.
After almost two years of searching for the perfect wedding dress, I found my dress with my mum and her best friend on vacation, two weeks before our wedding day, at the stunning and well-curated LOHO Bride in Los Angeles. I tried on the dress and knew it was the one. It fit like a glove and did not need a single alteration."