I know we're only a month into the year but this absolutely stunning GALIA LAHAV gown might just be our favourite of 2018! Seattle wedding photographer SARAH CARPENTER captured this gorgeous waterside wedding at SEMIAHMOO RESORT north of Seattle. Gorgeous couple Tara & Chase both have an affinity for boating and spending summers on the water so being married on a dock overlooking the bay was a dream come true for them.
"When the time came for us to pick a wedding venue we instantly knew we wanted it to be on the water. From there, the design of our dream wedding seemed simple. We both love anything to do with the Pacific Northwest and the Puget Sound in particular. The best way to describe what we both desired on our wedding day was simplicity. We wanted everything to be light and bright and not over done and definitely no gimmicks. If I were to describe our entire wedding in one word, the word that kept coming to mind when we worked with our planner was ethereal. And I think he and his team hit the nail on the head with that."
Whilst planning the wedding with the amazing SINCLAIR & MOORE they aimed to keep the look ethereal and simply elegant. "The foamy greenery and soft white flowers were the perfect touch for our seaside venue."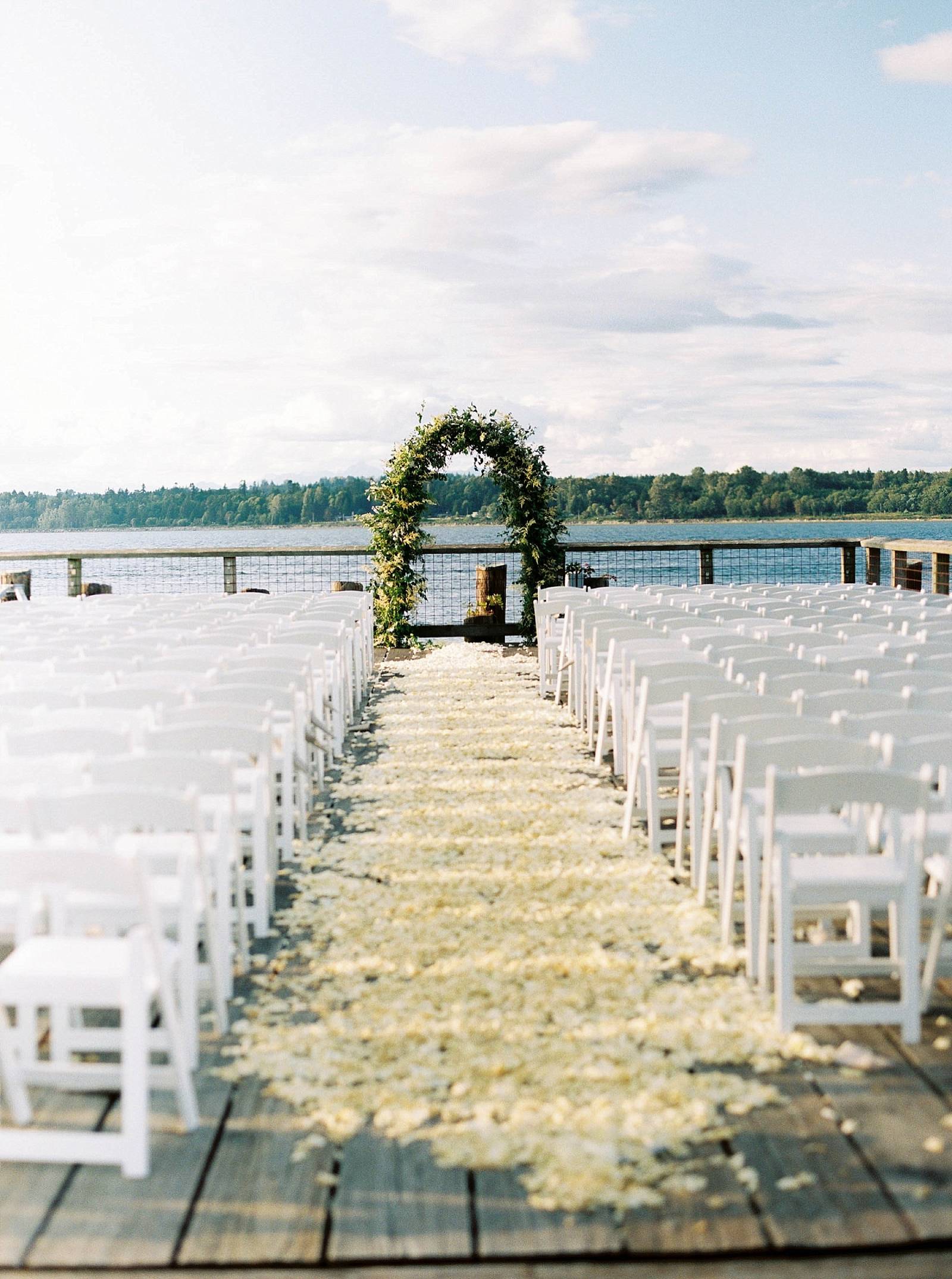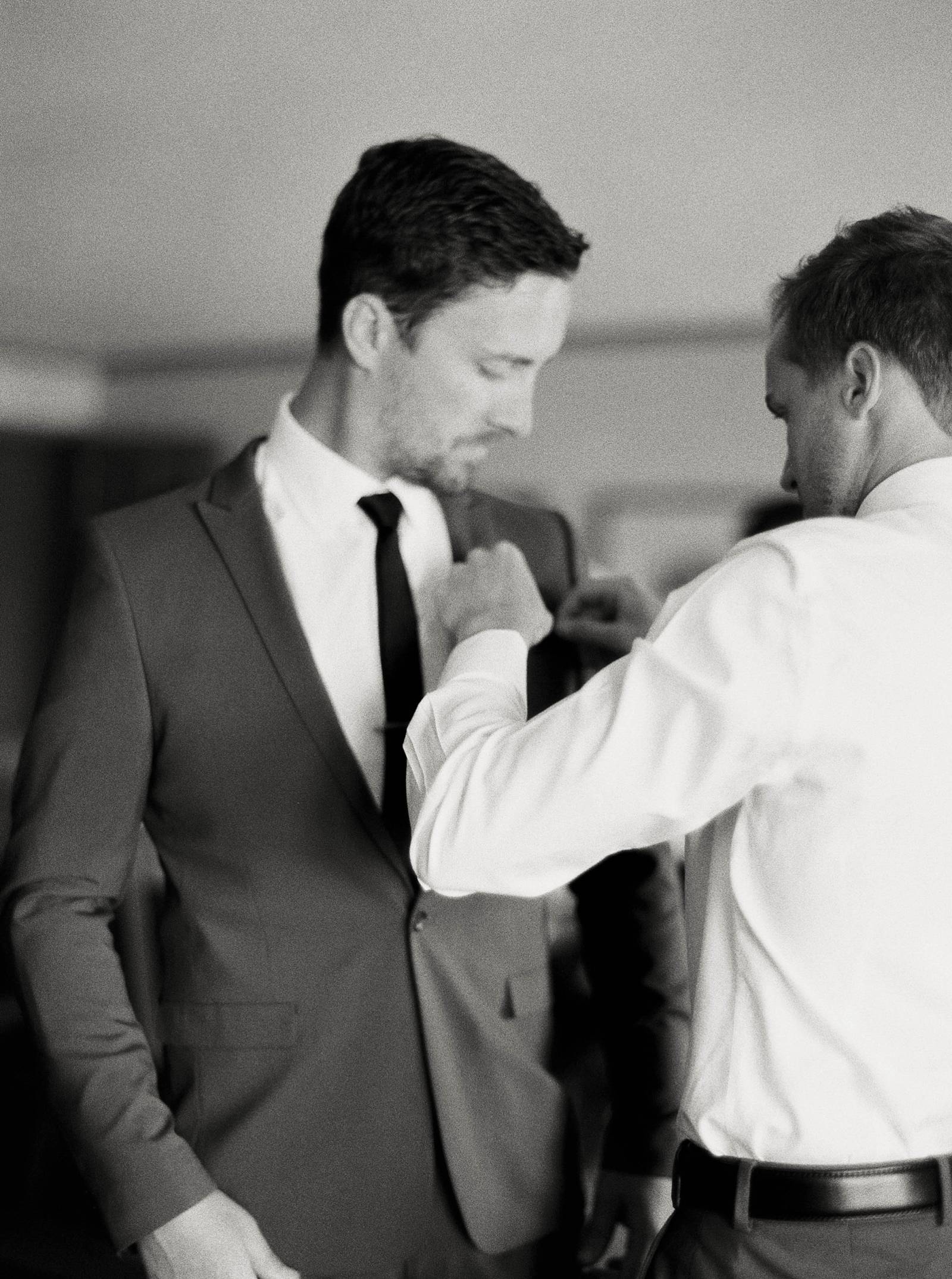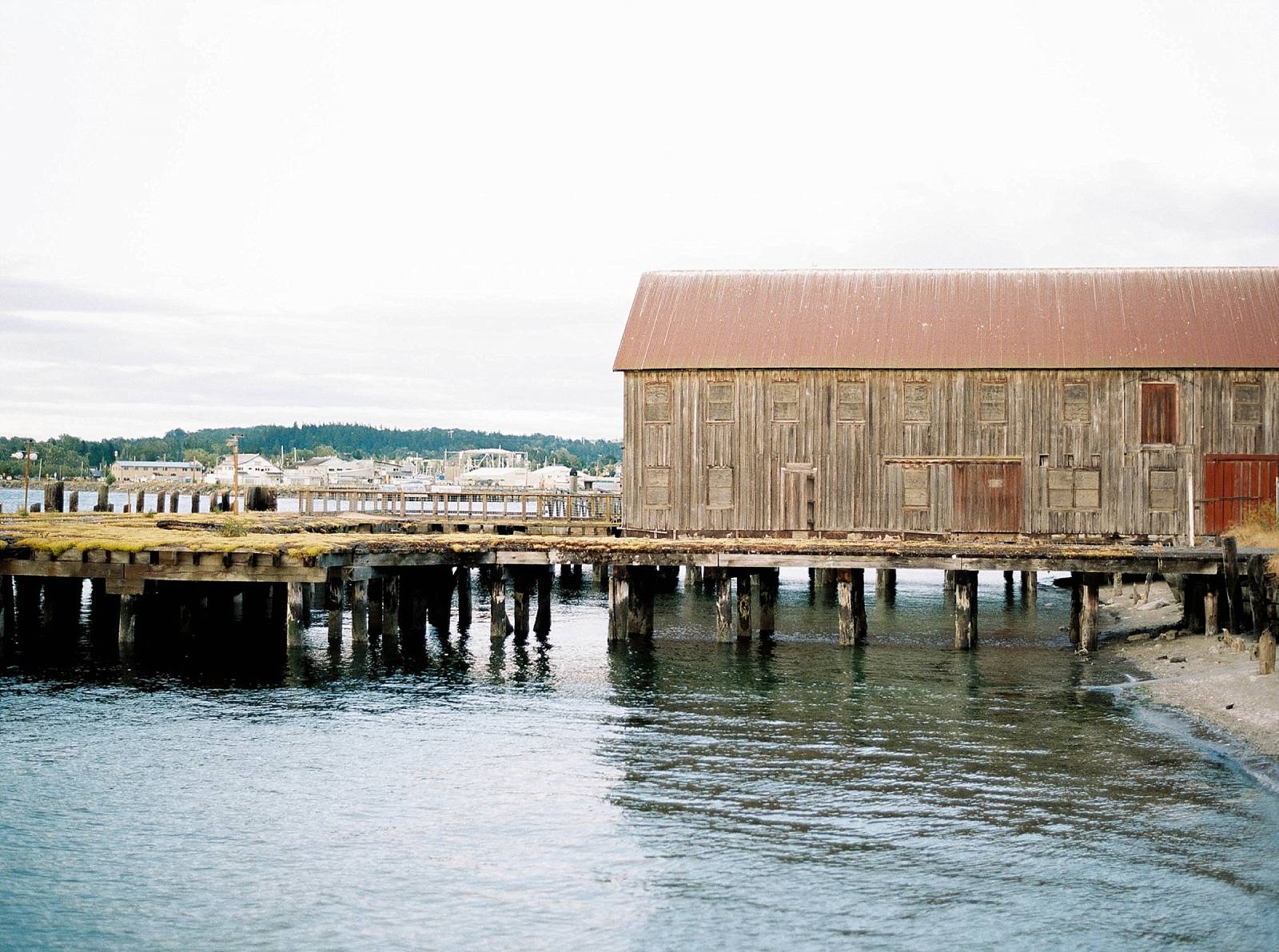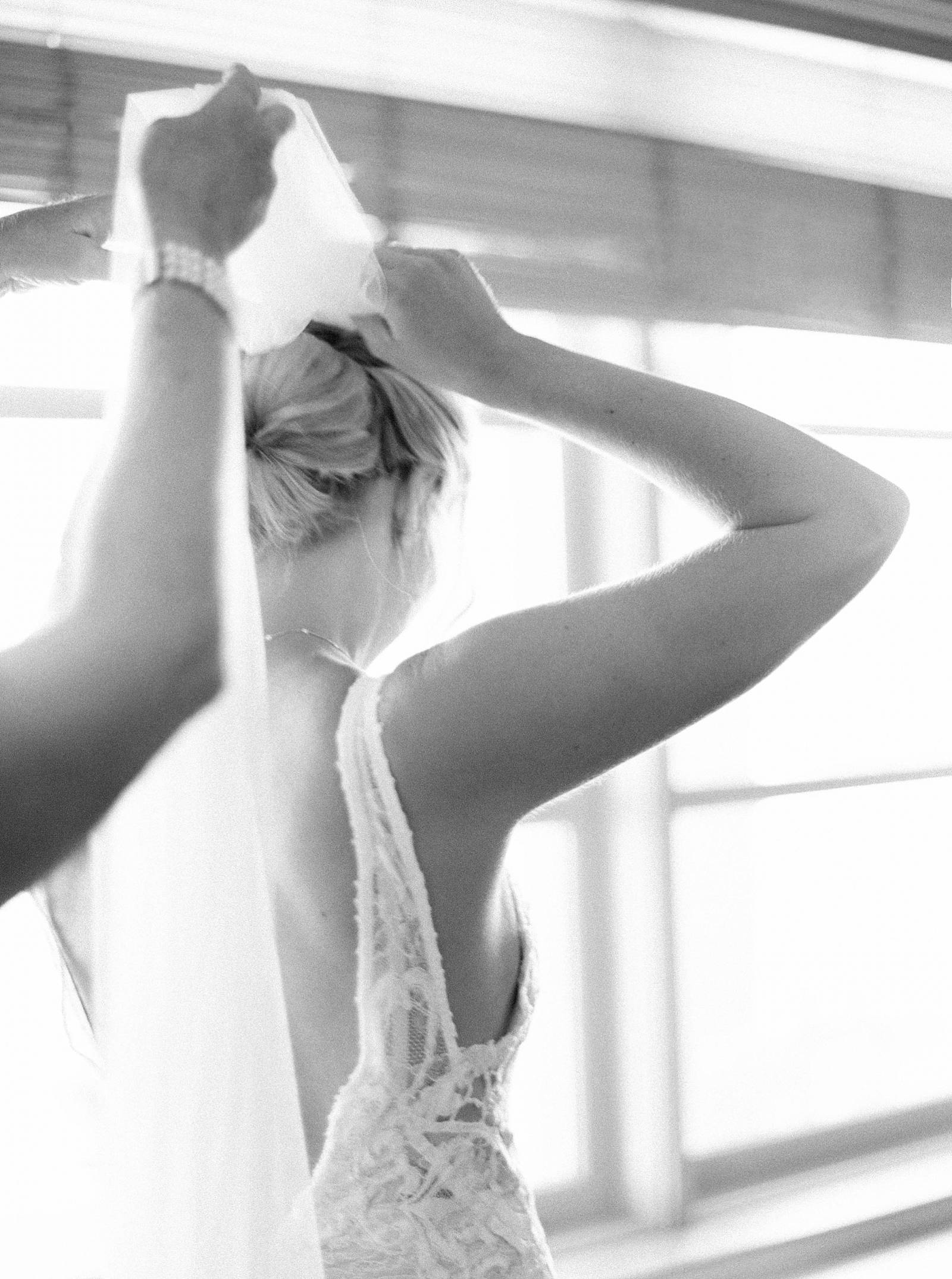 TELL US HOW YOU MET? Chase and I grew up just one mile from each other without actually ever meeting each other until much later. His parents even rented an office space from my grandparents and worked in the office next to my grandpa for years. When I was 19, Chase and I met briefly at a Christmas party. But one of my girlfriends wanted to leave so it was short and sweet. Over summer, chase got a hold of my phone number and invited me to come over to a bonfire. I said no thank you. Then the next day he called and invited me boating. He seemed pretty determined and bold to be pursuing hanging out so I agreed to boating. We had an instant connection and were inseparable ever since.
TELL US ABOUT YOUR PROPOSAL: On our 8 year anniversary we went on a horseback ride in eastern Washington. Chase had help from my parents who set up a picnic next to a beautiful river when we were done with our ride. He got down on one knee and asked me to marry him in my favourite place in the world. The setting couldn't have been any more perfect for a proposal.
TELL US ABOUT FINDING YOUR WEDDING DRESS: My dress was Galia Lahav, and I found it at the Dress Theory. It was covered in very intricate lace detail and had a plunging neck line and low back and a dramatic long train. I wore a cathedral length veil.
MOST MEMORABLE MOMENT: The most memorable moment is hard to choose. I'm torn between two moments; the moment I walked down the aisle with my dad and got to see everyone I loved in the most beautiful setting and locked eyes with my husband to be. That was unforgettable and completely eased my anxiety once I realised everyone was there to support our love.
The other moment I loved was our first dance. It was thrilling because I am a terrible dancer and also because we chose a bit of a risky but fun song and had a dance choreographed. That was the moment I finally could let my hair down (literally) and enjoy the moment.
WHAT DID YOU DO FOR YOUR HONEYMOON? Our honeymoon was spectacular. We spent 2 weeks in Bali where we kicked back and had beers on the beach, boogie boarded, and rode bikes in the jungle. It was out of our comfort zone, and the flight was way too long, but it was totally worth it.
A big thank you to Seattle wedding photographer SARAH CARPENTER for sharing this stunning wedding inspiration with us. Sarah Carpenter is a talented Seattle based photographer with a love of the luminous, vibrant look and tangibility of medium format film and is inspired by the delicate but strong movements of ballet and golden sunsets. You can find out more about this talented Seattle wedding photographer here and you might want to check out this Classical Music wedding shoot inspired by Chopin.