Today we're showcasing the stunning work of Philadelphia based jeweller L. PRIORI JEWELRY with these beautiful behind the scenes shots at her studio by DU SOLEIL PHOTOGRAPHIE. Specialising in creating custom engagement rings and redesigning heirloom jewellery, Lauren blends old world techniques with new CAD technology and creates the custom diamond engagement ring of your dreams.
WHAT MADE YOU WANT TO BECOME A JEWELLER? I've always been enamoured with the world of fine jewellery. From the history of estate pieces to the science behind the gems themselves, jewellery is so much more than just pretty things. I also know how meaningful it can be. Every year, my mom has always gifted me a special piece for my birthday. I always think of her when I look down and see my bracelet stack.
TELL US A BIT ABOUT YOUR PATH TO GET TO WHERE YOU ARE NOW: I studied business in college and knew that I wanted to own a small business. I soon realised that jewellery could be a career and not just my passion! After college, I moved to sunny Carlsbad, California, to study at the Gemological Institute of America. After a year, I earned my Graduate Gemologist degree and had taken classes in jewellery design and CAD/CAM. At each job after GIA, I became a sponge, learning as much as I could about every facet of the industry. I'm so grateful to have had experience on the Tiffany & Co. sales floor, at a diamond auction house, and in the buying office of a family jeweller. Most recently, I worked at a small estate company in Philadelphia. I traveled the country searching for fine estate jewels and diamonds. While I was there, I designed engagement rings for friends and family, working with them to pick the perfect diamond. I kept getting feedback that my process was so much better and more customised than just walking into a jewellery store. I decided to pursue my own business full time in 2016, and haven't looked back!
DO YOU HAVE ANY MENTORS IN THE INDUSTRY AND HOW HAVE THEY HELPED YOU? My most recent job was at a small estate jewellery company in Philadelphia's legendary Jewelers' Row. My manager, Max Weiner, empowered me to grow so much over four years. I went from being the first full time employee sorting through diamonds to running the day to day operations. I'm lucky to still call him my mentor, and can always count on him if I need advice. He leads by example, always doing the fair and honest thing. Good ethics is good business.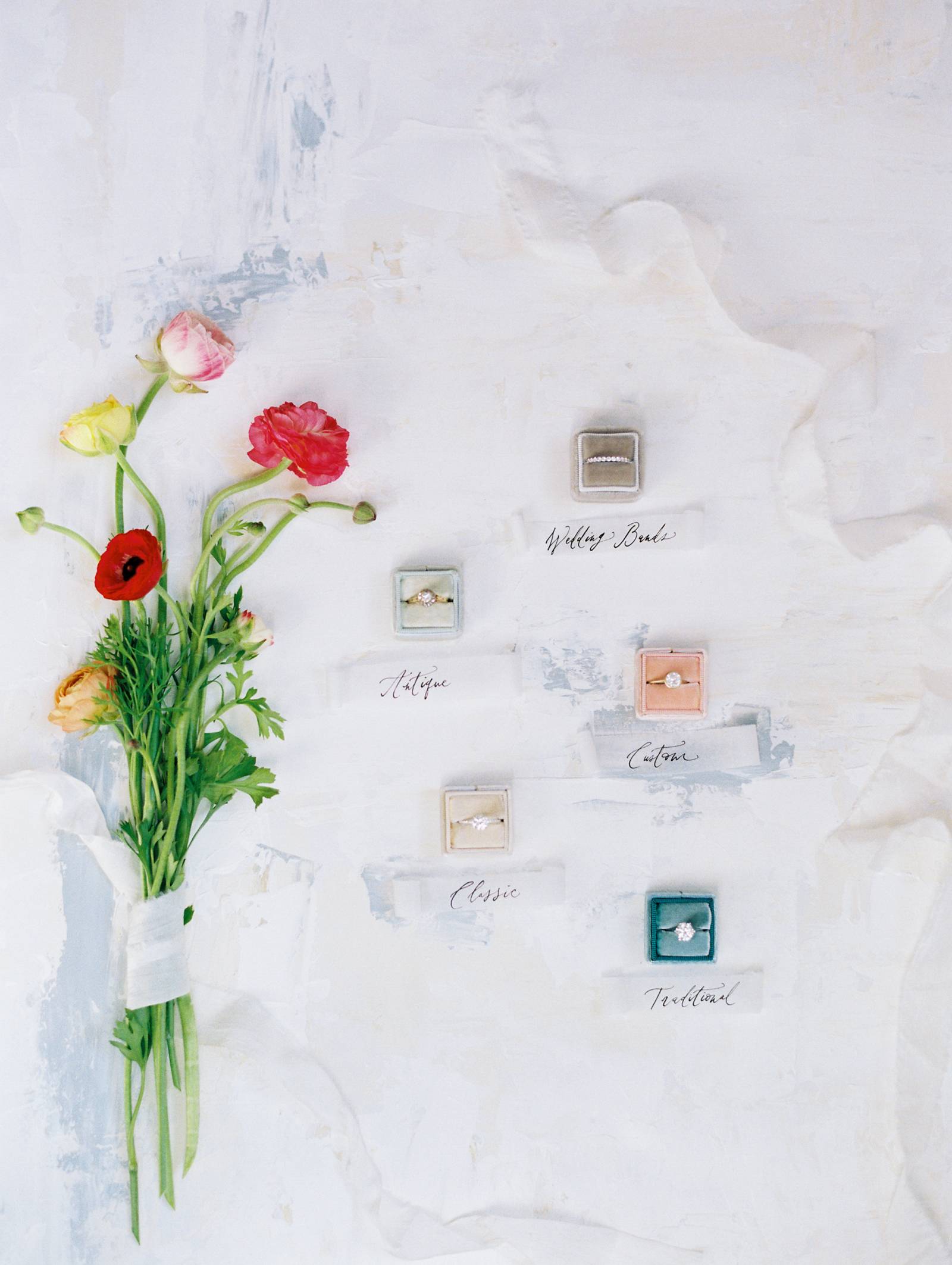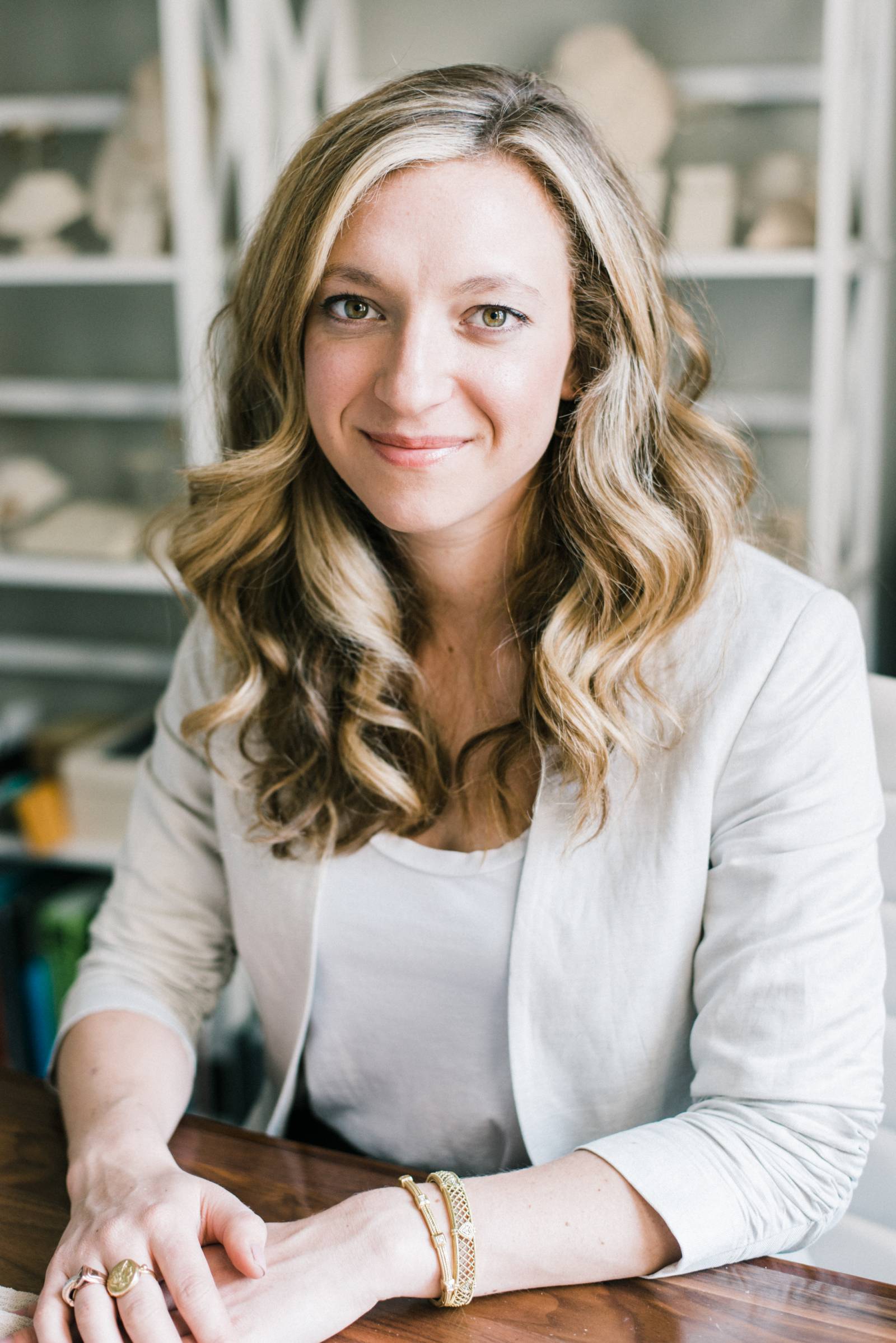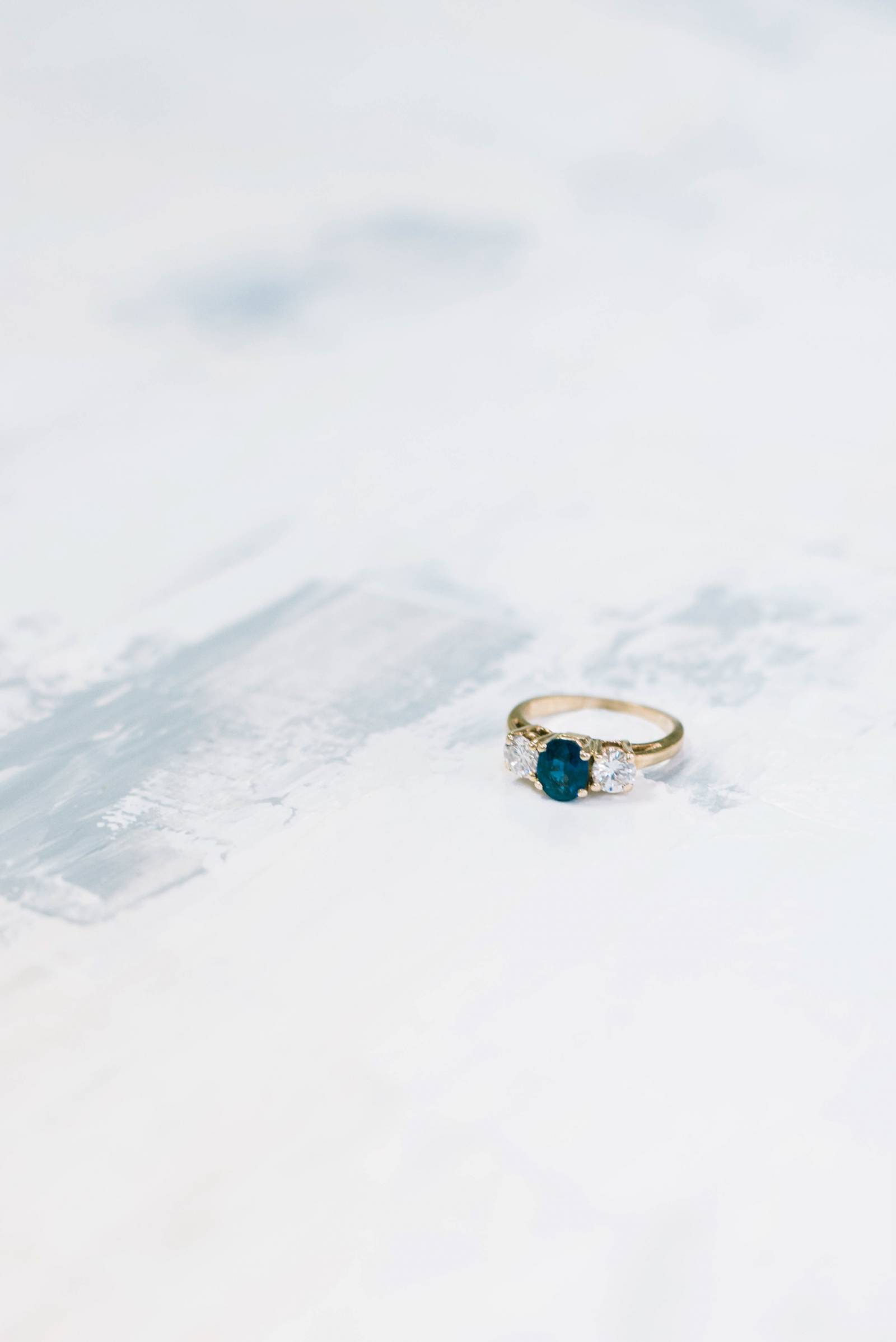 WHAT DIRECTION DO YOU SEE JEWELLERY TRENDS GOING OVER THE NEXT 12 MONTHS? Customisation will continue to be a huge trend. Technology has advanced so much that it's much easier (and faster) than ever to see what a custom piece will look like in advance. On a more micro level, rose gold, ovals, and two or more wedding bands are very popular.
WHAT'S THE MOST SPECIAL PIECE YOU'VE MADE AND WHY? Making my sister's engagement ring was such a special experience for me. My soon to be brother-in-law is so creative, and he wanted to make her a piece that was truly one of a kind. I love how her ring turned out. It's totally non-traditional but very her. We used yellow gold, baguettes, and round diamonds to make a wide geometric band with lots of negative space. Underneath the ring, we added a symbol of two sine waves coming together. Josh has always loved the symbolism of two single waves coming together to make one stronger wave - what better metaphor for love?
WHAT ARE YOUR FAVOURITE MATERIALS TO WORK WITH? I love antique and post consumer recycled diamonds. Making something beautiful without having to mine the earth is so important to me. While I can't always use post consumer stones, I do always use non-conflict diamonds recycled gold and platinum in all of my custom pieces.
TELL US A LITTLE ABOUT YOUR WORK ENVIRONMENT: I wanted to keep the space as airy and bright as possible. I have a small sitting area, since I love hosting trunk shows, book clubs, and just wine and cheese parties in the space! Much like my jewellery style, the space is feminine, bright, and clean. For my office where I meet with clients, I wanted the focus to be on the diamonds and the jewellery. I'm lucky to have so much amazing natural light right here in Center City Philadelphia.