Phoenix wedding photographer SARAH JANE PHOTOGRAPHY uses the subtleness of illuminating light to make soft and elegant art on film whilst capturing the natural and intimate connections between you and your loved ones. Basically she's going to create magic for you on your wedding day and we're spending a few minutes finding out more about her today.
WHAT MADE YOU WANT TO BECOME A PHOTOGRAPHER? This may sound weird, but I love being a photographer because it allows me to merge my "right" and "left" brain. I am probably really different, in that, I am right brained and love science, math, logic, and analytics (I was a Chemistry major in college), but I also am left brained and love music, art, and creating things. Photography, for me, allows me to use both sides of my brain: I get to create in an analytical way. I love that there are analytical principles to composition and use of light, and even using chemicals in the dark room to develop film and photos. But I also love that when you follow those principals, you can create something full of light and colour, that can sometimes take your breath away because it is so beautiful. So for me, becoming a photographer allowed me to use "all of me."
TELL US A BIT ABOUT YOUR PATH TO GET THERE. I remember loving photography, even as a little kid. From grade school age, I remember my mom rationing my film rolls because I would take too many photos if I was left to my own devices, and it would cost too much. I took 2 photography classes in high school where I learned film, digital, developing in the dark room, and photoshop, and I became obsessed. I kept photography as a hobby all the years through college and after, then about three years ago, I decided to make it a business. I started to research steps to become a wedding photographer, and I kept getting pulled to the fine art film photographers. I thought their art was so incredibly beautiful, so I quickly chose that path and started following and learning from film photographers.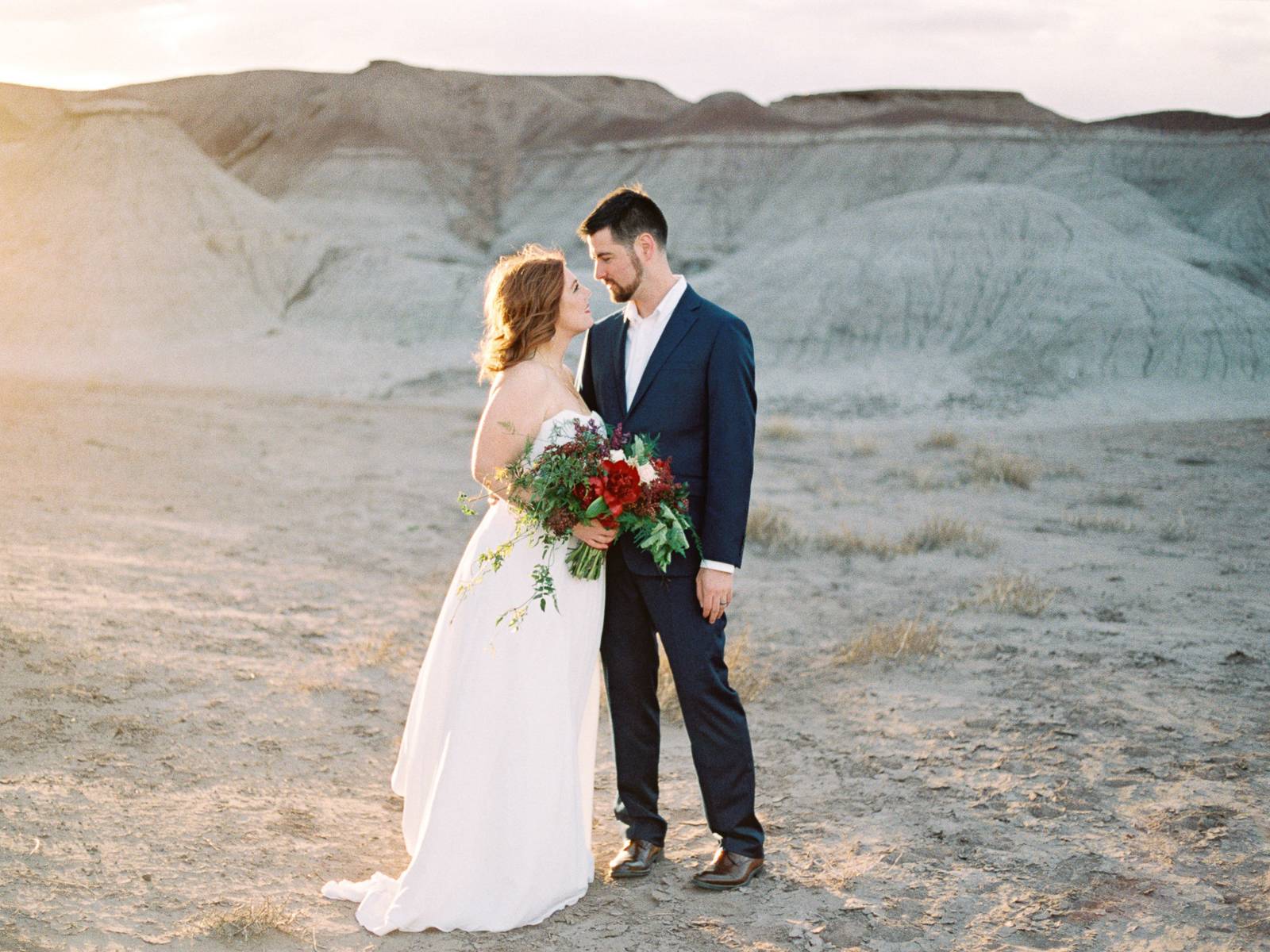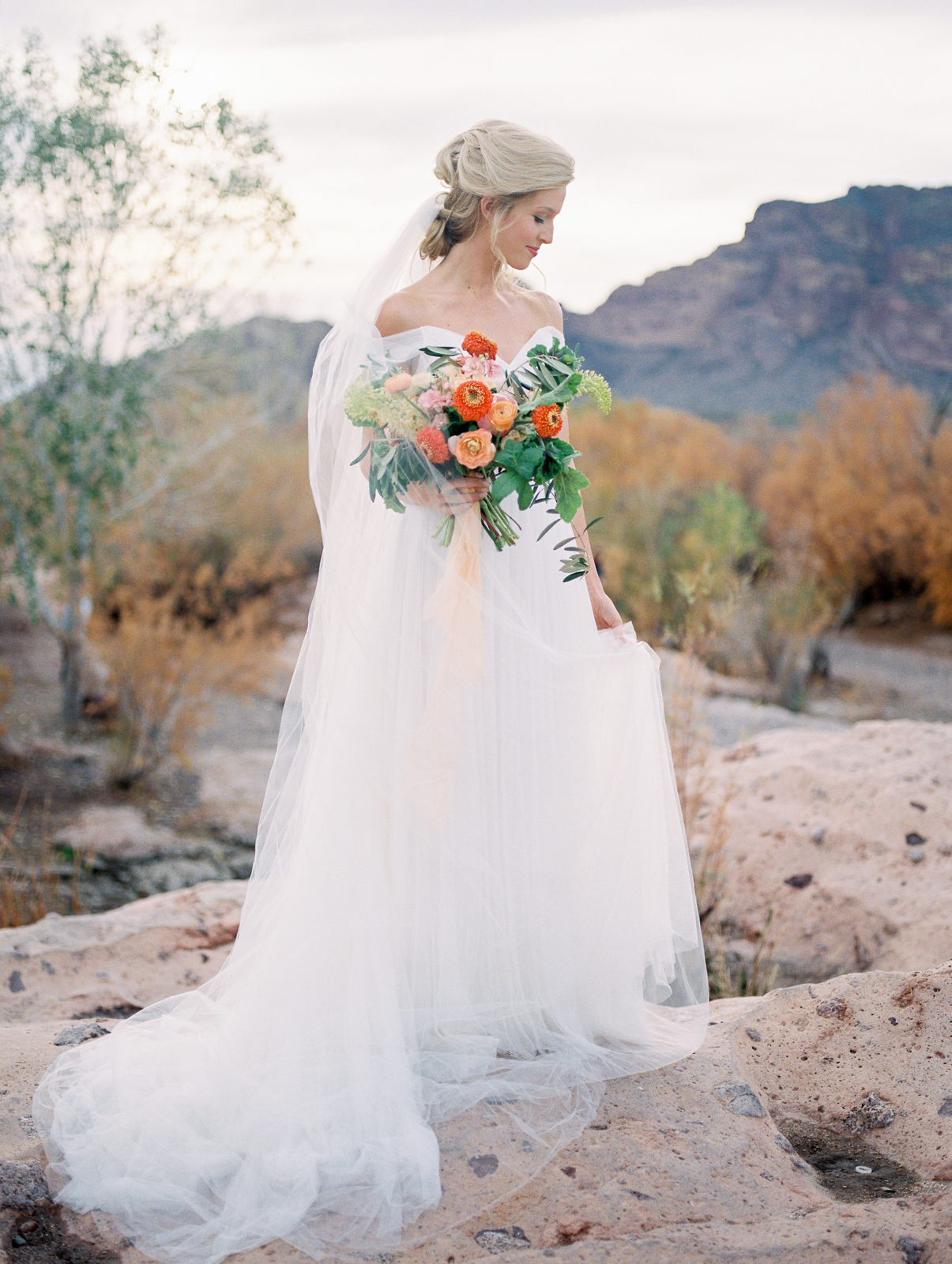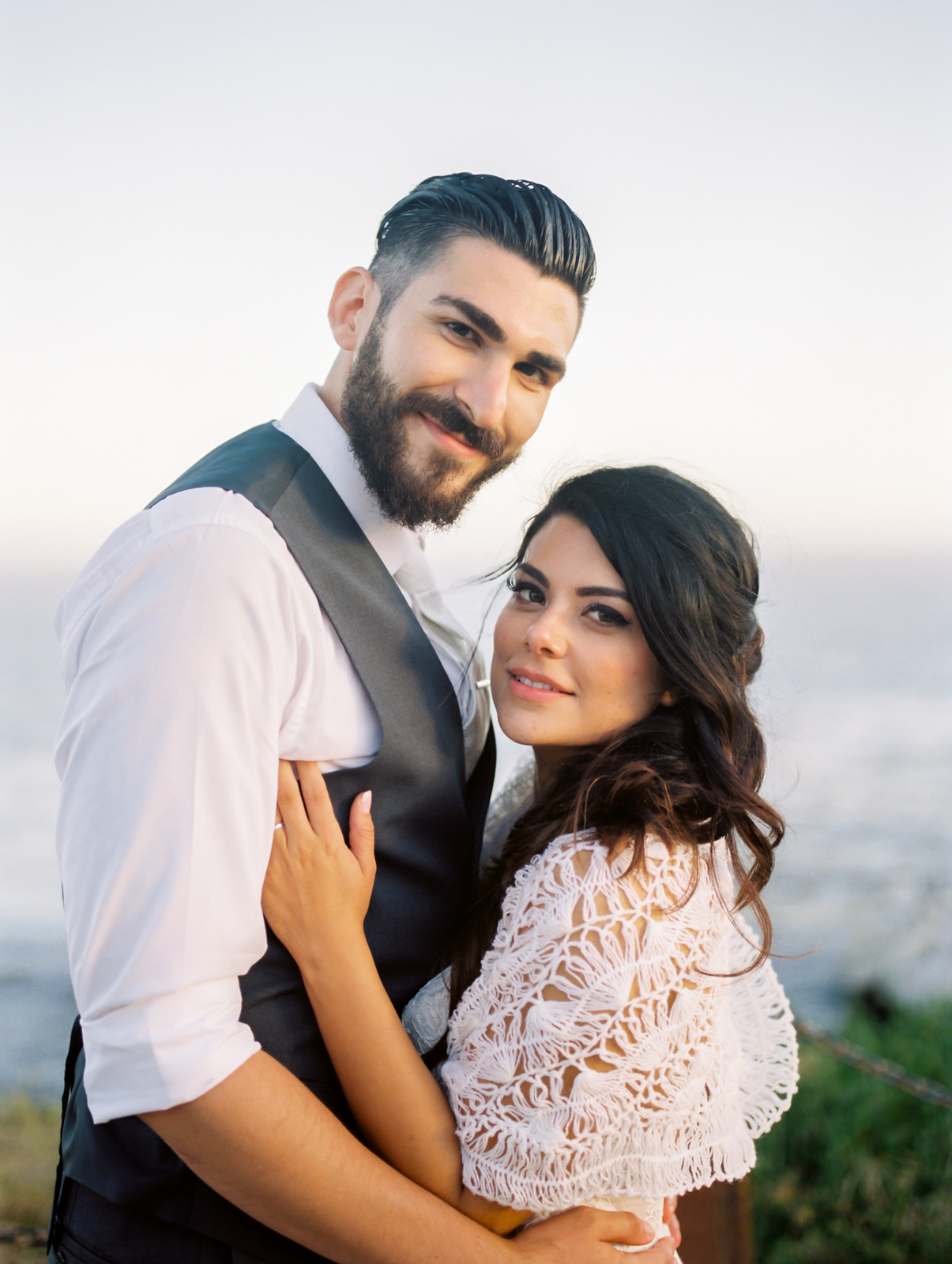 HOW WOULD YOU DESCRIBE YOUR STYLE? I look for light first; so much of my style comes from that. I also love colour, especially vibrant colour. Unless I'm shooting around a beach, then I love the neutral and mutes tones of the sand, water, and sky. I also love capturing the romantic and intimacy between people, I think it allows people to "feel" the beauty of the photo more when they view it.
WHAT DO YOU LOVE MOST ABOUT WEDDINGS? I love shooting weddings for three reasons: the people, the timeline, and the art. I love working with people, hearing their individual stories (I love that not one story is the same), and helping those people have the best wedding day they can have. I also love really helping with the timeline of the day. There are already so many nerves going into a wedding day, if I can help a bride plan well, and take always as much stress and feelings of rushing as possible, I feel like I was able to serve her well. And finally, I LOVE how beautiful weddings are, so I can create so much art and beautiful images for the wedding couple to be able to have for the rest of their lives.
SHARE YOUR FAVOURITE IMAGE WITH US AND TELL US WHY. I love this image because it comes from my brand shoot, so it incapacitates so much of who I am as an artist. This is my favoUrite location to shoot at: I love the subtleness of the neutral boulders with the soft sunset coloUrs, against the magnitude of the mountain range behind the couple. The coloUrs represented are the coloUrs that I love the most: neutrals, light blue, with pops of red. And I love that this couple gives a sense of contented true love in their expression and countenance.
CAN YOU RECALL YOUR FAVOURITE WEDDING EXPERIENCE? My favourite, so far, is a destination wedding I shot on Pismo Beach California. The couple was so sweet, kind, and in love. They wanted to have a beautiful, yet relaxed destination wedding with just their close friends and family, and you could feel the love between everyone there. They also truly trusted me with the timeline, locations, and posing so I feel like I was able to give them my very best work, and I think that gallery shows it. Plus, anything with cliffs and the ocean is going to be an automatic favourite in my book.
ASIDE FROM FAMILY & FRIENDS, THREE THINGS YOU CAN'T LIVE WITHOUT? My dogs, coffee, and being able to get out in the fresh air hiking.
WHERE WOULD WE FIND YOU ON A SUNDAY MORNING? My faith is a big deal to me, so I am typically at church on a Sunday morning. Then perhaps with friends or sometime family for lunch or walking around downtown Phoenix.
HOW WOULD YOU SPEND YOUR IDEAL DAY OFF? If I had no obligations that day, I would take 2-3 friends, and my dogs, and go up north and spend the day hiking around and exploring nature!
We are honoured to have Phoenix wedding photographer SARAH JANE PHOTOGRAPHY as a valued member of the Magnolia Rouge Vendor Guide. She strives to capture the natural and candid emotions of your wedding day and ensures you feel comfortable and confident - and most of all beautiful! If you're looking for a Phoenix wedding photographer be sure to check out more of her portfolio.