We're in love with this beautiful southern wedding by Charleston wedding photographer CLAY AUSTIN held at WINGATE PLANTATION. Maggie & Josh wanted their wedding to be different and full of meaning. "We did not want anything we had seen before or anything that went along with the trends. We wanted a wedding that clearly communicated who we were, what we were about, and the love and grace of Jesus Christ."
Clay tells us, "I loved being a part of this celebration!! The couple could not have been any more graceful and were full of an unmistakable admiration for each other! The prayer circle before the ceremony was one of the most powerful moments I have ever been a part of and I still get goosebumps just looking at those photos. The details were a perfect complement to the amazing surrounding and will definitely be a source of inspiration for any brides looking for rustic elegance!"
HOW DID YOU MEET? We met at church in the young adults class. Maggie grew up in East Cooper Baptist and Josh started going there soon after moving to Charleston with the Air Force. He was an old soul in the young adults and Maggie was "fresh meat."
TELL US ABOUT YOUR PROPOSAL: Clearly the church played a pivotal role in our relationship. One, it is where we met and two, it was where we grew. We were very involved in the church. Additionally, Maggie's father played a major role in the building of the church's new sanctuary. If there is anyone Maggie will listen to, it's her dad. In the fall, the Christopher Family was at every home Citadel football game. The Saturday's always start with a meal at Leon's Oyster Shop then to the Citadel Football game. Saturday, November 5th was no different. It was a week before Maggie's birthday and her grandmother was in town. Maggie was insistent that we go get her birthday present with her grandmother before the football game considering the store was downtown near the football stadium. So, we were leaving a little earlier than normal. As I said, Maggie's Dad was a huge part in the building and design of the East Cooper Baptist Church's sanctuary so that morning when her dad said they had to run by the church to drop off a piece of furniture and he needed her help. So of course, Maggie gladly goes. They get to the church and her dad tells her to go in the almost complete new sanctuary to find a specific person. Maggie walks in and sees Josh coming out of one of the pews. Maggie was in complete shock. Josh got down on one knee and asked her to marry him and she agreed with all her heart. Slowly her entire family and his family came out from there hiding spots all there to celebrate with them. We proceeded to Leon's and the Citadel game with the whole crowd. We went home after the game to find an engagement part with my best friends and family. It was the greatest day...aside from our wedding day of course.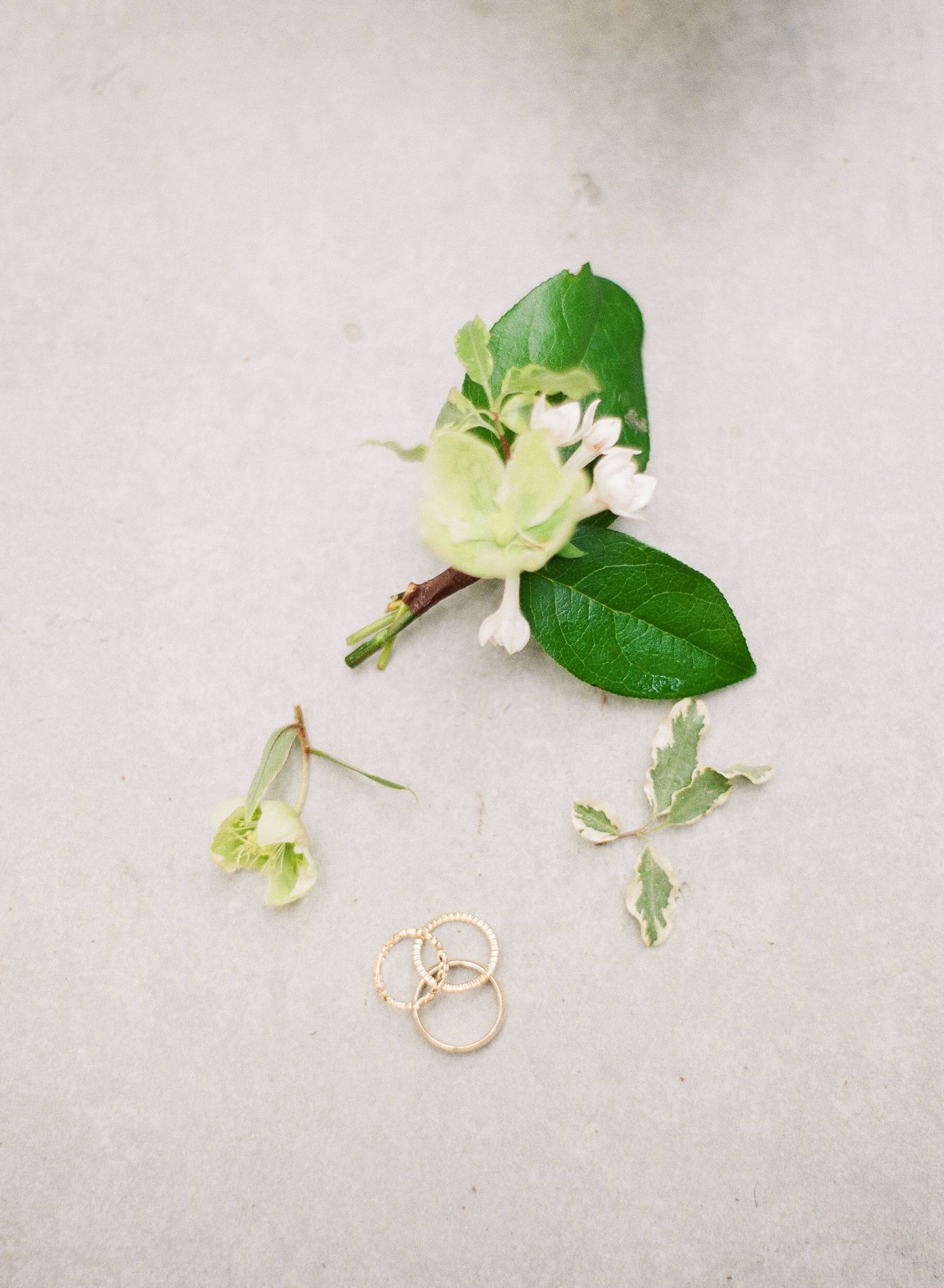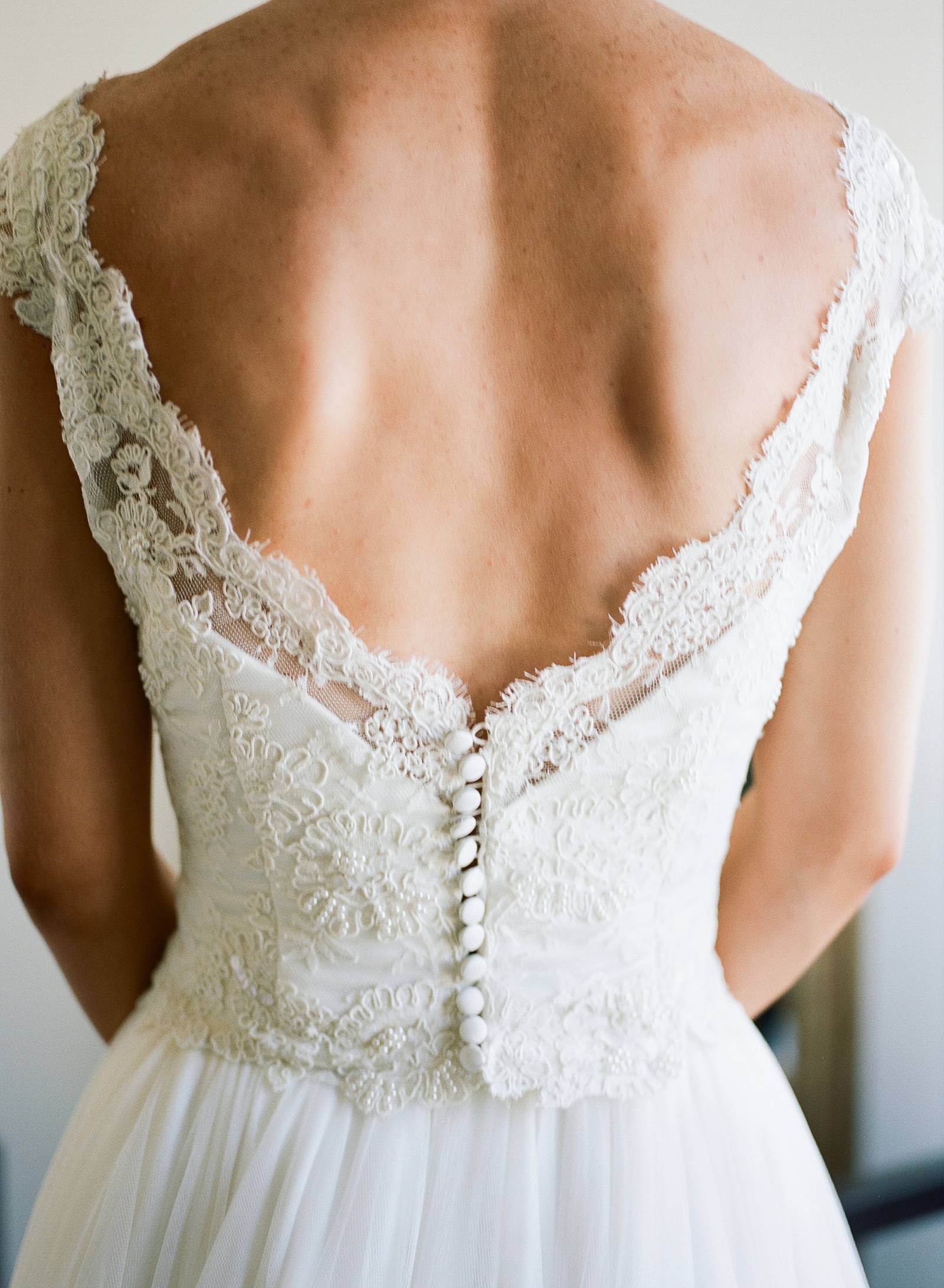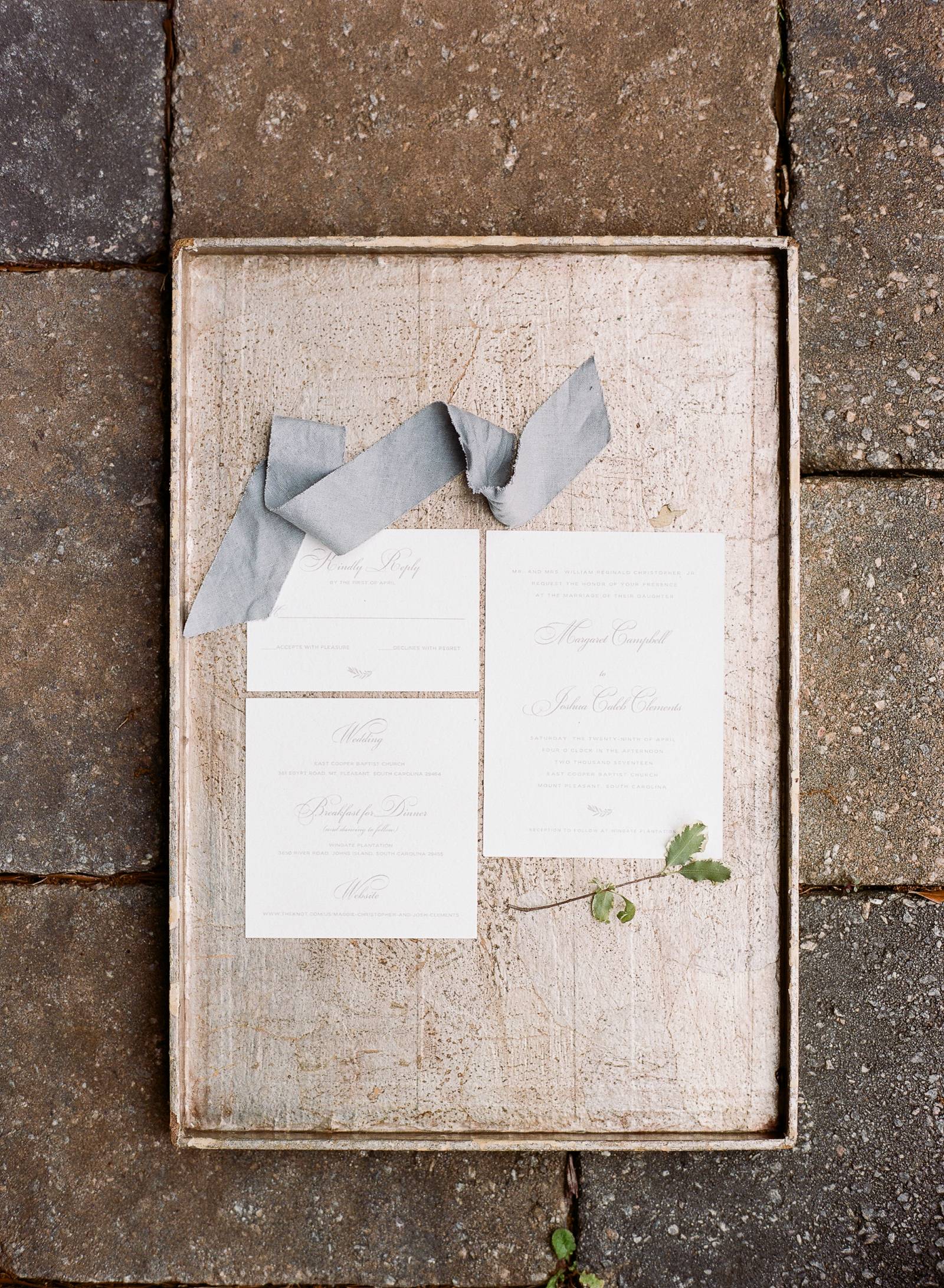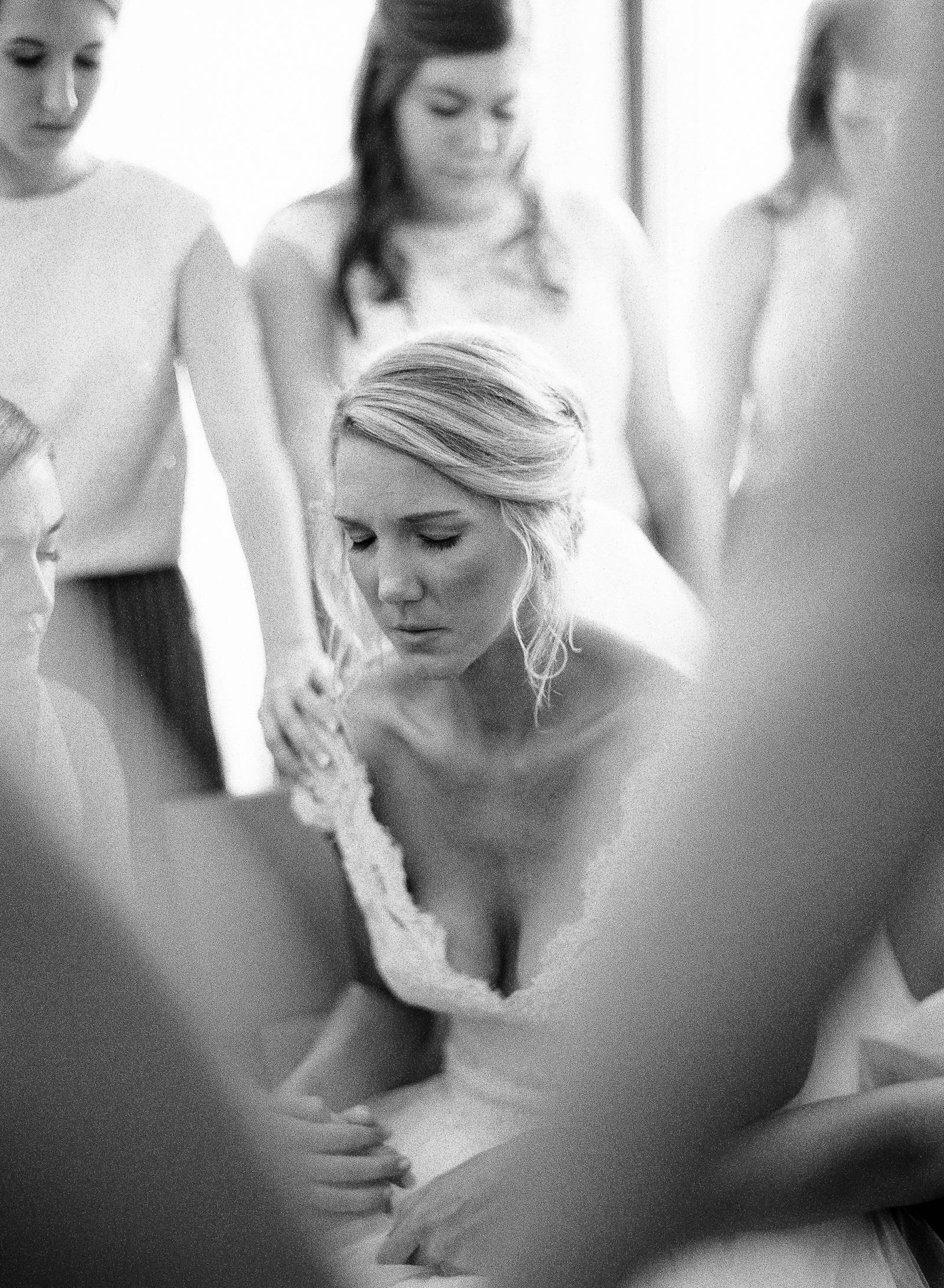 TELL US ABOUT FINDING YOUR WEDDING DRESS: Soon after Josh and I got engaged, my dad planned a trip for the girls to New York to find my wedding dress. My mom, being the smart one says I should get any idea of what I want before we head to New York. I was not convinced but did it to please her. Little did I know, she knew what she was doing. She knew that our 6-month engagement would put a limit on the dress I could get. I went to two stores and in the second store found my dress. We still went on our New York trip, it was just for all the other necessities for me, my mom and my sisters for the big day, not including my wedding dress. I always knew I wanted to use my mom's dress somehow and loved the idea of a two piece for a dress. So, after finding two parts of my dress (the skirt & reception top), I had to find out how to incorporate one more piece to my dress. We took my mom's wedding dress, which had kept so well after 30 years, into White on Daniel Island. They were able to create the top of my moms dress into the exact lacy top I wanted. It was so special and I was so grateful my mom gave me this opportunity. So, I had two tops; a wedding ceremony top that was the top of my mother's dress remade and a reception top which was the more fun one. For my veil, I had no clue what I wanted. I wanted something simple. After trying on some veils, I chose the one I did not expect. I chose a simple very long veil with no detail. My mom's dress that we turned into my ceremony top had all the detail I needed.
WHY DID YOU CHOOSE THIS LOCATION? We chose our church for our ceremony because it is the church Maggie grew up in and wouldn't have had it anywhere else. It was a bonus that our new sanctuary was completed a few months prior to our wedding. Maggie's father a vital role in the new sanctuary. We looked at all Charleston's beautiful venues and Wingate fit exactly what we wanted. It had enough space, it was outside and had a date that worked for us. Our close runner up was River Oaks, which is where we ended up having our Rehearsal Dinner.
DID YOU HAVE ANY DIY ELEMENTS? Not really, we stamped out coffee cups with our monogram, but I can't even take credit for doing that. All of the creative elements were completed by our wedding planner, Lauren Heuber.
DESCRIBE YOUR WEDDING FLOWERS: I am not a flower person. I know nothing about flowers and did not care much about the flowers. All I knew was that I didn't want a lot of flowers and wanted all shades of white and greenery... and trees, which I have to give credit to my Dad for. I let the talented JenniGray Hewitt and my mom take it from there.

FAVOURITE DETAIL OF THE DAY: My favourite details of the day were all the family pieces we incorporated. In addition to our wedding cake, we had our mothers and grandmothers make their signature dessert and put recipe cards out for guests to take. Our guest book was our Family Bible where guests would right on a bookmark and stick it in the Bible where their favourite verse is located. We also had our parents, grandparents and great grandparents' wedding photos in frames hanging on a tree for guests to see. And of course my ceremony top that was the top of my mother's wedding dress. I could go on and on about the details because I feel like we had so many neat details within our big day.
WHAT ADVICE WOULD YOU GIVE OUT TO A COUPLE PLANNING THEIR WEDDING? One, is spend the money on the wedding planner. It was so worth it and couldn't image doing it on my own. However, I am pretty sure my mom could have handled it all...she was a huge help in the entire process, but it took a lot off of our plates and gave us much guidance. I couldn't have done it without her. Second, Focus on what it will be when the wedding day is over- you will be married to your best friend and that's really all that matters. It is hard not to get caught up in all the planning and perfection that you forget what this day is about. The day is about a covenant you are making with the one who your soul loves.
MOST MEMORABLE MOMENT? I have two favourite moments of the day. They were both prior to getting married. I did a first look with my dad. I walked down the aisle to him because he would be the only one to not see me walk down the aisle... it was his job to be the one to get me down the aisle to my future husband. My second favourite moment of the day was talking to Josh before the ceremony. We did not do a first look. We were both pretty strong-minded about that. However, we did have a moment where we were on either side of a large wooden door, held hands and just talked for a minute. It was so special and helped calm my nerves. One more memorable moment - we had a private parent goodbye that I wouldn't have traded for anything. It was just a few moments to thank our parents and say goodbye. It was a time I believe our parents enjoyed and appreciated. All of these moments were ideas of a close family friend, Marianne Caldwell, owner of RiverOaks (where we had our rehearsal dinner). These are not the only thoughtful and great ideas she gave us but these were my favourite. She contributed and helped a lot with our entire wedding planning process.
ANY OTHER DETAILS THAT HELP TELL THE STORY OF YOUR DAY? Josh and I wanted our day to be what we wanted and reflect us as a couple so we served breakfast for dinner. It is our favourite meal so we had all of our favourites from gourmet toasts to egg scrambles to waffles. We had quite the breakfast spread. We even sent our guests home with breakfast for the next morning... cinnamon rolls! I also loved our late-night snack, which was pork belly sliders and tater tots.
Another detail about our day that I really liked and was unexpected to our guests was when we rolled up on the trolley and the guests were still at appetiser hour as the sun set before moving to the dinner area under the oaks and tent, we went straight into our first dance after we were announced from the trolley. We did our first dance with our appetiser hour band out beside the lake under the two giant oak trees rather than going under the tent for our first dance. This is also when my second top of my dress was revealed. We saved the tent for the party band and the party after cake.
Another detail I loved was our appetiser hour. It was centered around how the bride's family entertains at their house. It was a charcuterie spread and shrimp with cocktail sauce. This detail really gave it a "Christopher family" feel.
TELL US A LITTLE ABOUT YOUR HONEYMOON: We went to the Sanctuary on Kiawah Island for our first couple of nights as a married couple. We stayed there for three nights before we left for our honeymoon in Greece. We explored Athens, Santorini, Mykonos, Crete, Patmos, and Turkey. It was an unforgettable trip. Josh and I are not two that sit still very well. We like to go "do" all the time so we knew chilling on an island somewhere was not for us. We wanted a trip that was somewhere we both had never been and somewhere that had significance and meaning to it along with much fun! The food was unreal. The sites were must-sees. We would go back in a heartbeat.
IS THERE ANYTHING YOU WOULD CHANGE OR DO DIFFERENTLY? If there was a way I could have slowed the entire day down, I would have. It is the best day of your life but goes by so quickly. There are a couple of things we did to slow it down like taking that moment after the ceremony to just be with each other and reflect on what just happened. We also did eat dinner by ourselves for a few minutes away from everyone to have that time alone, which gave us time to share our thoughts and be focused on each other. We shared things that we might have forgotten the next day.