Bailey and Patrick were engaged on a ski trip in Breckenridge, Colorado after three years of dating. The two love to travel and weekend getaways to new cities are their favourite along with trying new restaurants and food. Captured by North Carolina wedding photographer MCSWEEN PHOTOGRAPHY, these two originally had their wedding planned in Italy. But because of Covid and 2020, they decided to move their wedding to an intimate 20 person affair at THE BILTMORE ESTATE in Asheville, North Carolina.
They held a classic black and white wedding in the Champagne Cellar of the Estate, and it was a very intimate and romantic gathering. After a wine tour, all the guests were welcomed back to the cellar to celebrate the newlyweds at a banquet table donned in lovely white florals. The evening was filled with delicious food, cake, and dancing, followed by a sparkler exit and off to an amazing new life together.
WHAT WAS THE INSPIRATION BEHIND YOUR WEDDING STYLE? We had initially planned to get married in Italy. With the onset of Covid, we decided to find an intimate venue in the US that was both picturesque and romantic. The stone walls of The Champagne Cellar at The Biltmore Estate made it the perfect canvas - we were able to dress it up and set the mood with candle lined ledges and tasteful greenery.
WHY DID YOU CHOOSE THIS LOCATION? One of our most memorable dates early in our relationship was to the Biltmore Estate at Christmas time. The beauty of Asheville holds a special place in our hearts and the aesthetic of the champagne cellar was perfect.
HOW DID YOU MEET? At work! We sat side by side for a year before we started dating.
TELL US ABOUT YOUR PROPOSAL: We got engaged on a snowy Colorado mountain top while on a ski trip.
DESCRIBE YOUR WEDDING FLOWERS: Whites and greenery! Garden roses and silver-dollar eucalyptus were my must haves.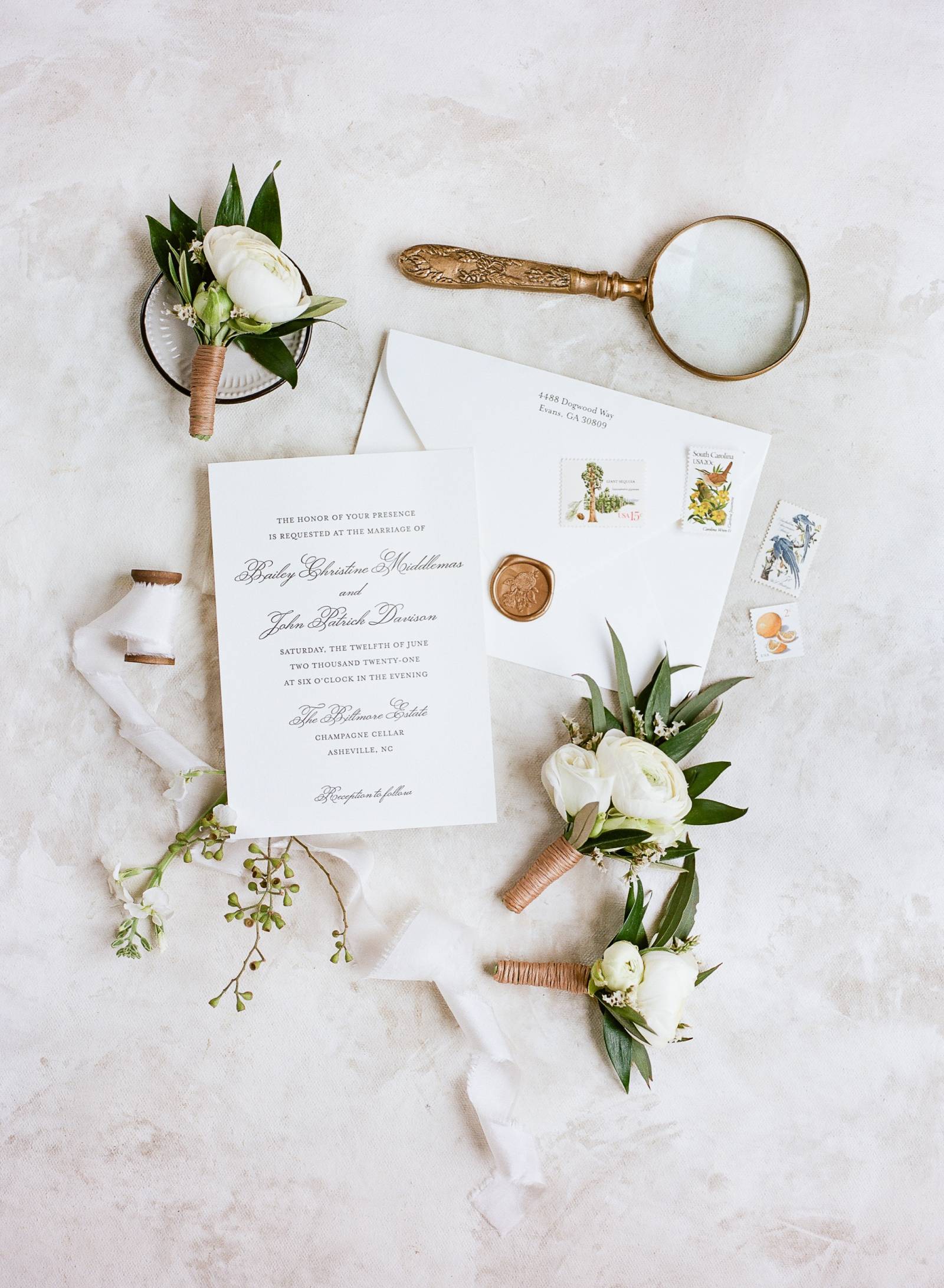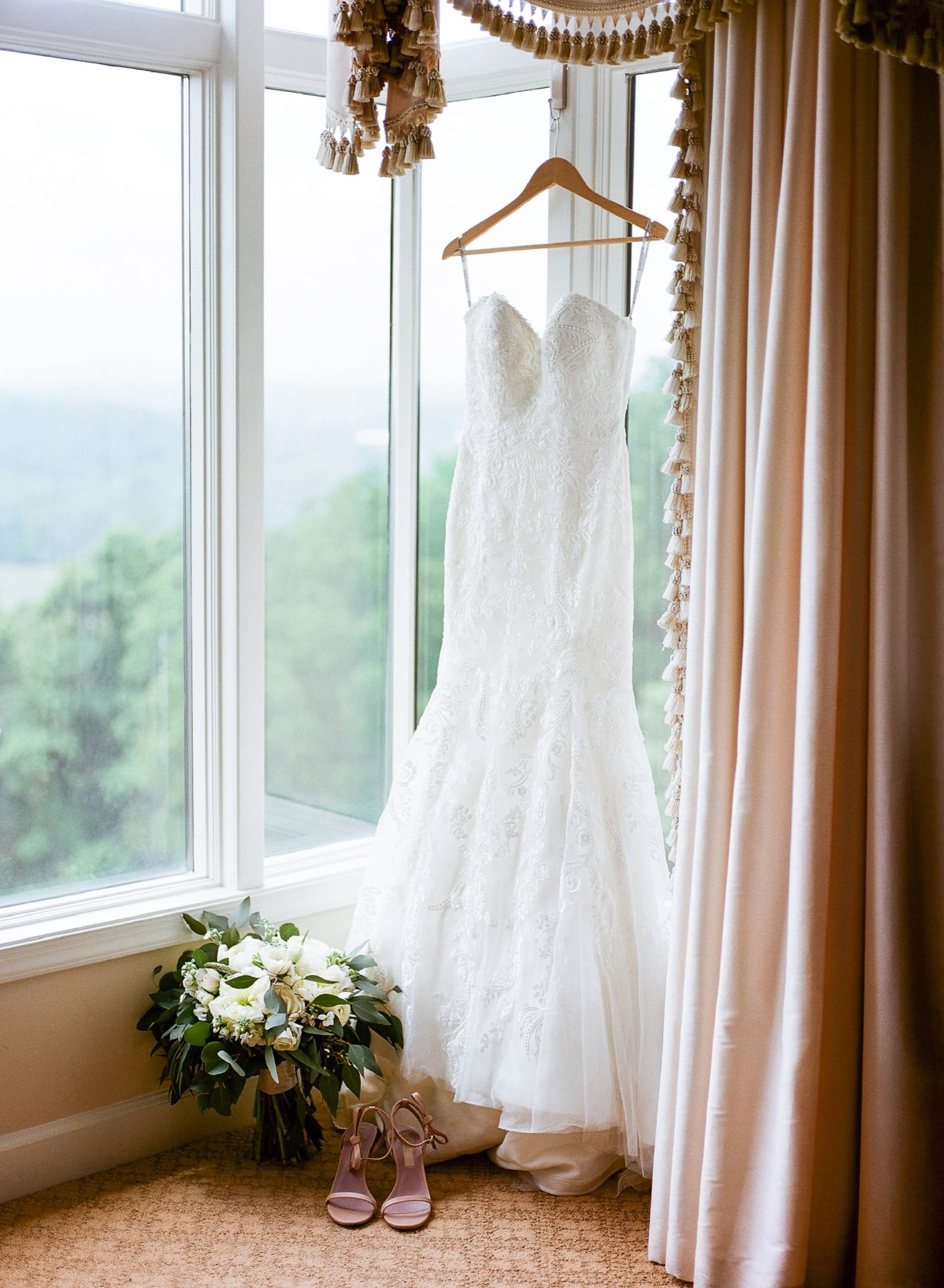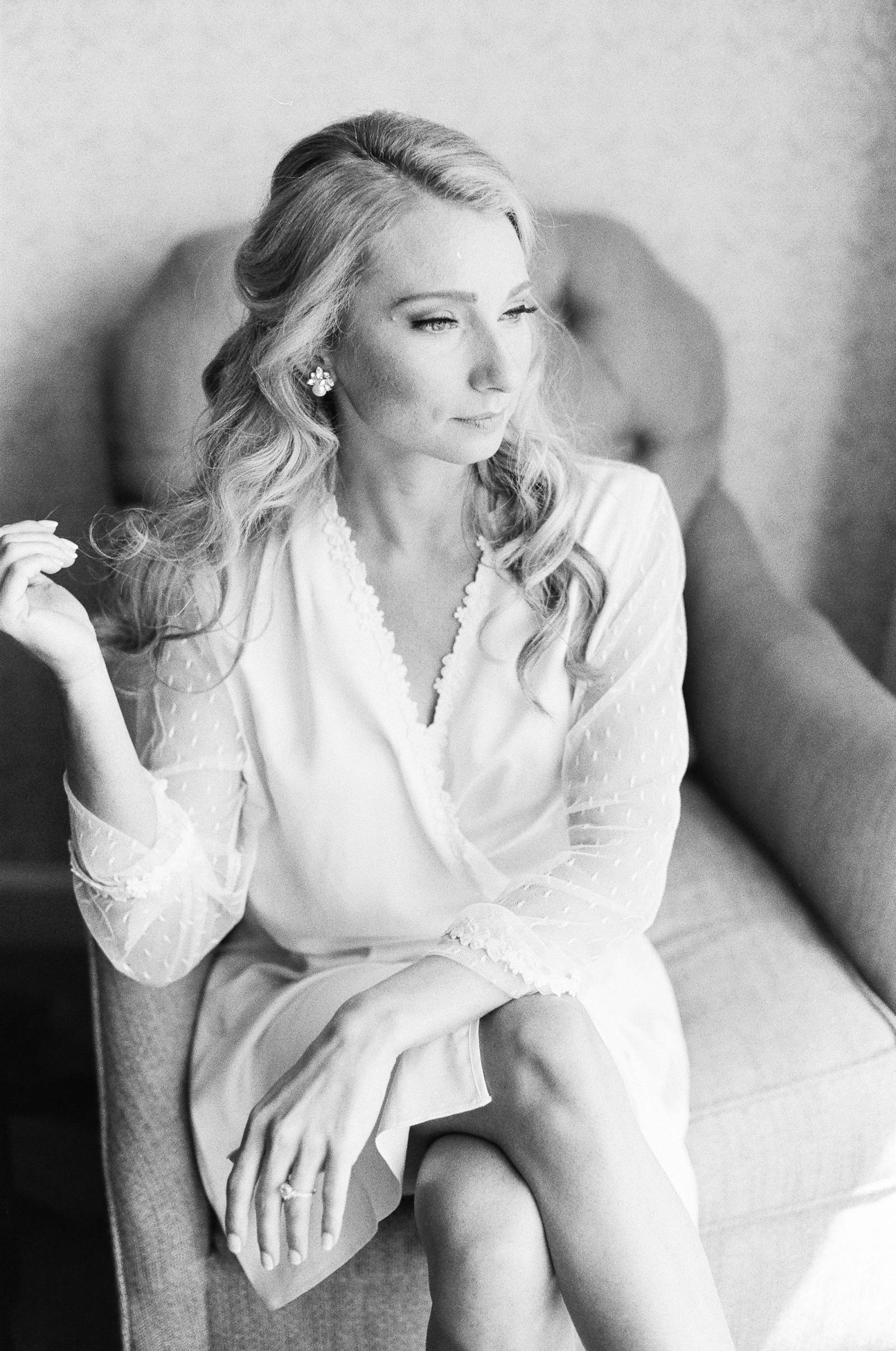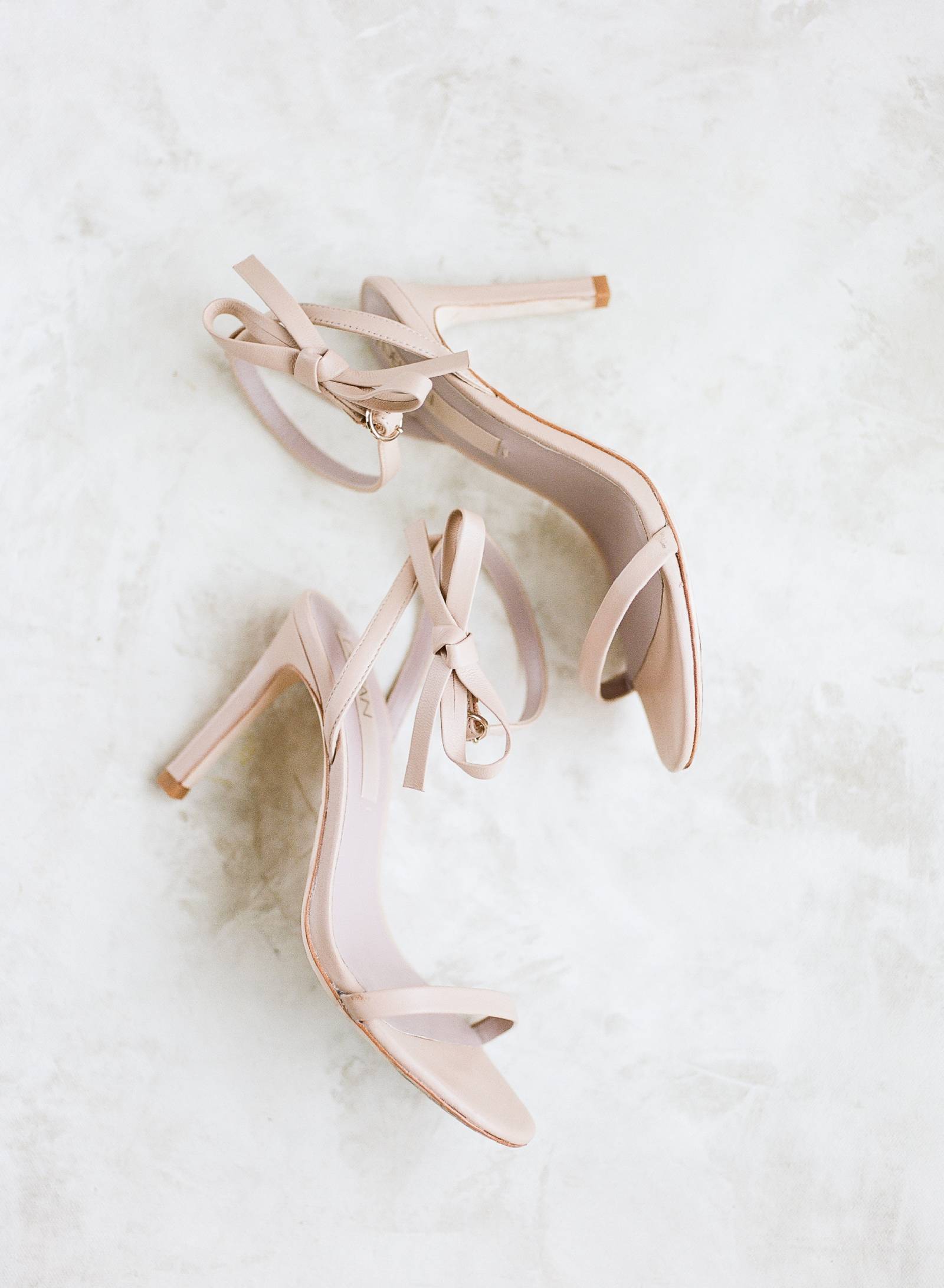 FAVOURITE DETAIL OF THE DAY: Rather than writing our own vows, we hand wrote letters to one another to read before the first look. Because they were private, we were able to make them super personal and meaningful. This set a lovely mood for the day.
WHAT ADVICE WOULD YOU GIVE OUT TO A COUPLE PLANNING THEIR WEDDING? Hire a wedding planner from the beginning! There are so many things to think about when it comes to planning your perfect day and they'll help to keep you on the right path..
MOST MEMORABLE MOMENT? The first look and taking couples photos before the ceremony. Having that time to be together, just the two of us was so special .
WHAT ASPECT OF THE WEDDING WAS THE MOST IMPORTANT TO YOU BOTH? Hiring a meaningful officiant. We were grateful to have Patrick's youth pastor travel to conduct the ceremony.
TELL US A LITTLE ABOUT YOUR HONEYMOON: We picked a trip to St. Lucia in the Caribbean as our destination. After the stress of planning a wedding, we decided that the all-inclusive route would be the best way for us to truly relax.
IS THERE ANYTHING YOU WOULD CHANGE OR DO DIFFERENTLY? One thing we would have done differently is scheduled additional "cushion" time between activities. We got a bit behind and had to take time away from dinner to fit everything in.
A huge thanks to North Carolina wedding photographer MCSWEEN PHOTOGRAPHY for sharing this stunning wedding with us. For the McSweens, photographing the lives of their clients is a life-giving job for which they are so thankful! Head over to their portfolio to see more of their work and you should check out this gorgeous Inspiration at Old Edwards Inn Timeless Inspiration at Old Edwards Inn..