Nino first laid eyes on Hilda in the Summer of 2011 when he was training her to work at his Uncle's pizza shop. Although their time together was short, they knew they would see each other again. After living separate lives in different cities for six years, they were reintroduced in the summer of 2018 when Hilda moved back to Greensboro.
In Italian and Persian tradition, the family always asks parent's permission before taking their daughter on a date. To keep this tradition alive, Nino's Uncle asked Hilda's parents for permission before asking her on their first date. They instantly connected on this date and the relationship quickly blossomed into a romance. A year flew by and exactly 12 months later, Nino once again took Hilda to the exact same spot they met the year before. At the end of the night, Nino asked Hilda to be his life partner and surprised her with their immediate family waiting to celebrate!
Their wedding captured by North Carolina wedding photographer LINDLEY BATTLE was a classic modern celebration with a touch of green and white tones, a reflection of both of their personalities and styles. Gorgeous bride Hilda tells us, "It was always a dream of mine to get married in my parent's backyard, getting ready in my childhood bedroom, and taking photos all around the house that holds so many memories. Although this wasn't our original plan, I'm beyond thankful that I was able to live out my childhood dream wedding!
Everything felt calm and authentically us - and homemade and crafted! Having Nino's restaurant execute everything perfectly was a dream, how cool is it to have your own business shine at your wedding! And, I truly felt honored to have my mom design and execute our wedding décor and vibe - especially loved the pumpkin that my mom used on the cake table that my dad harvested from the pumpkin seeds at our engagement party the year before!"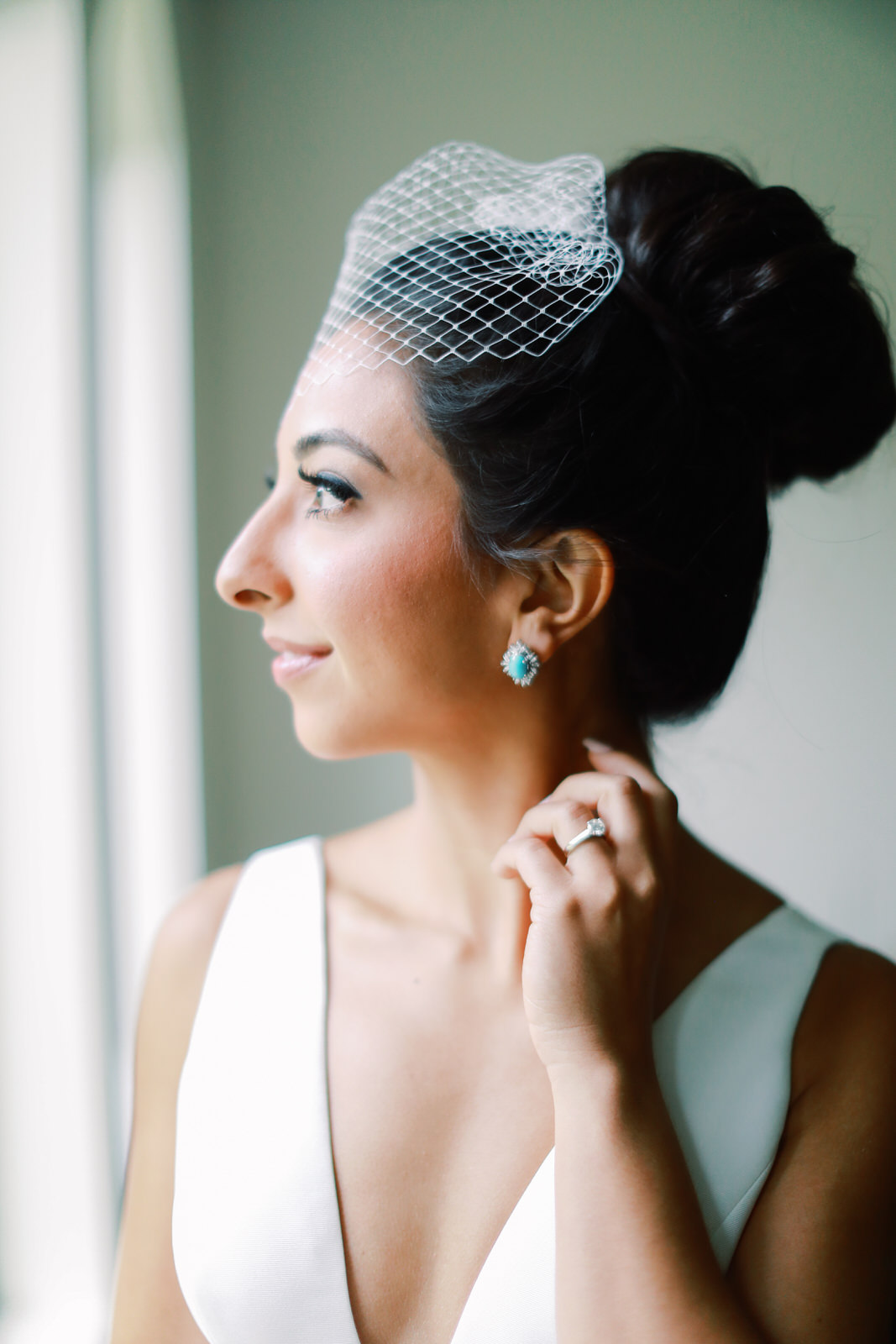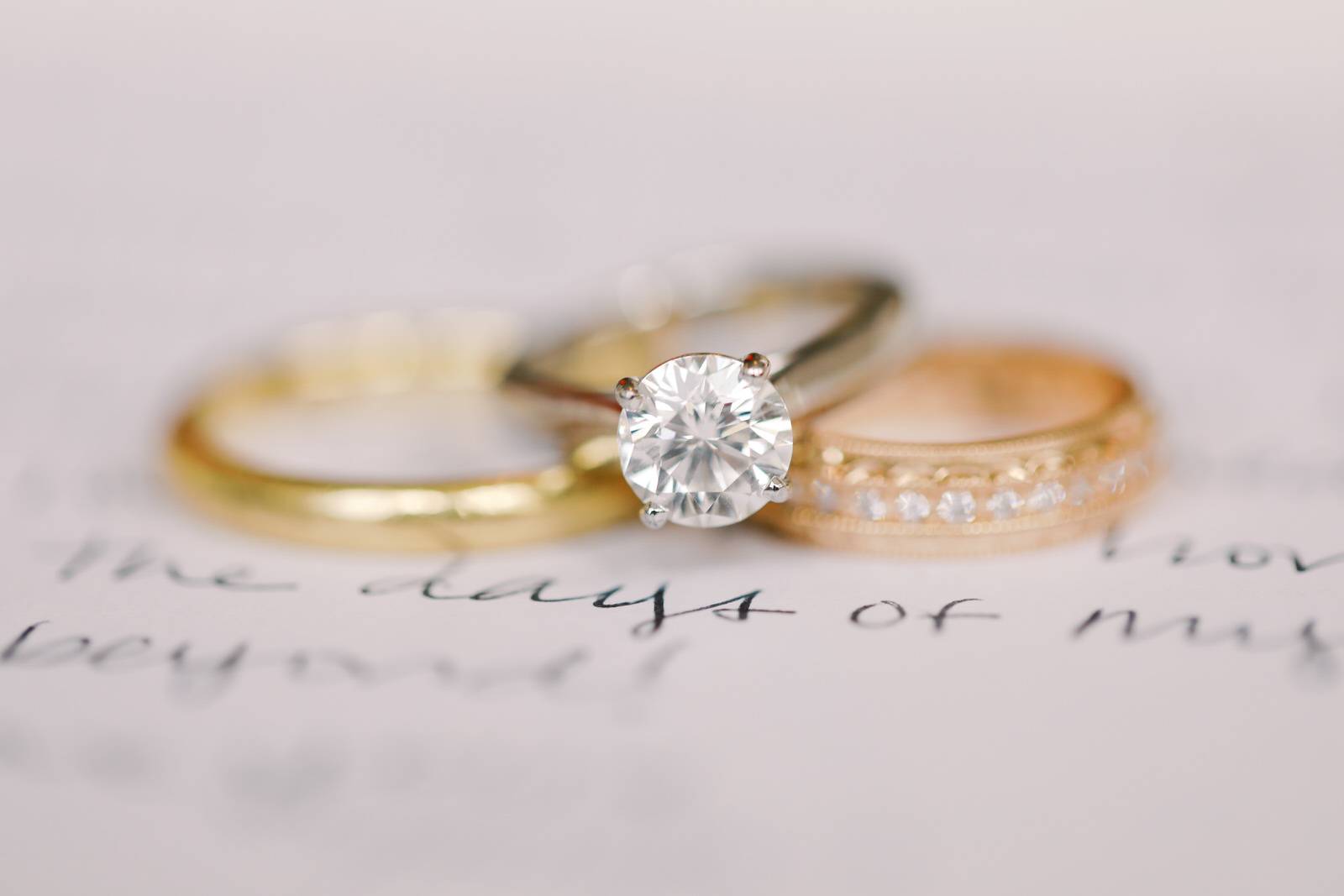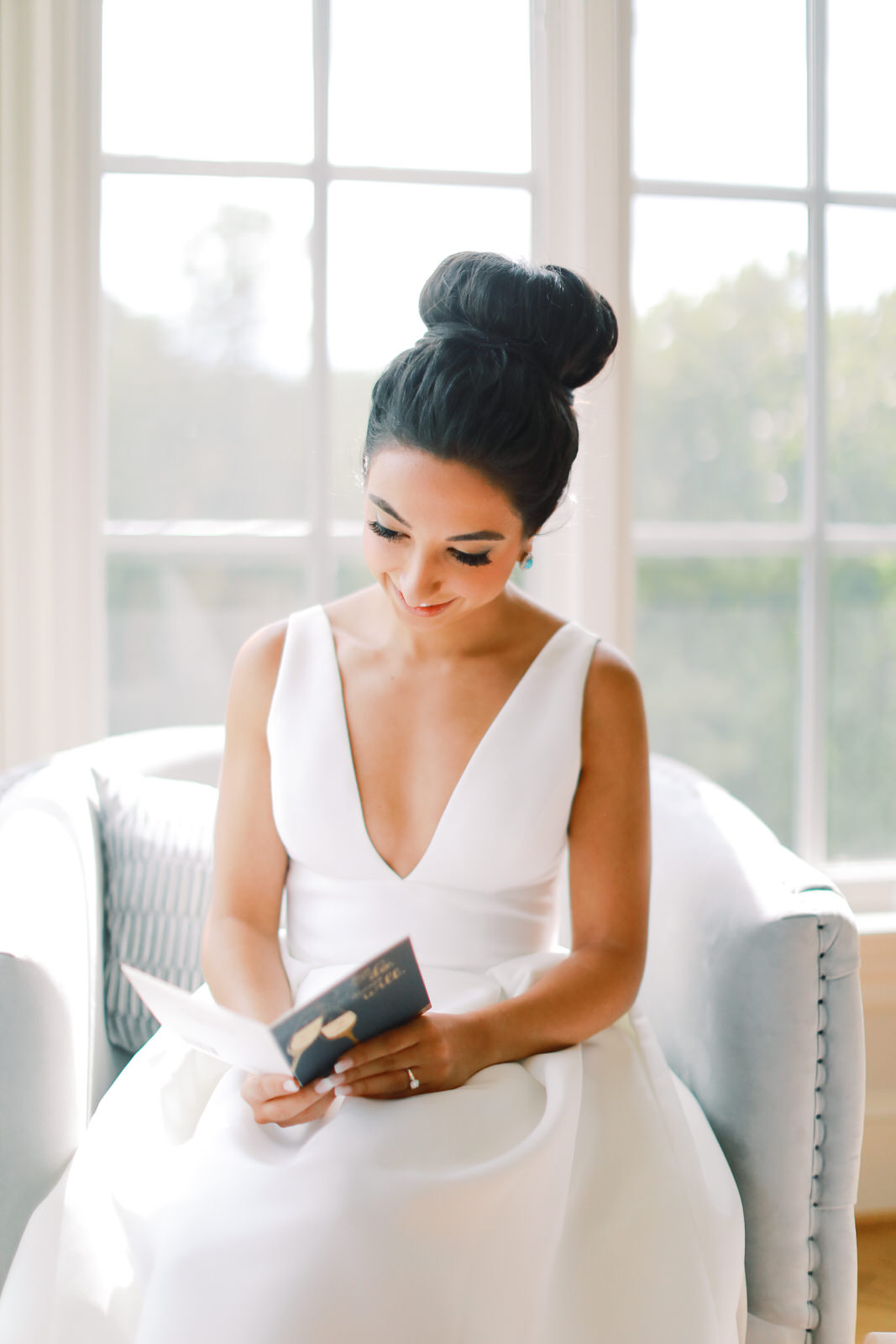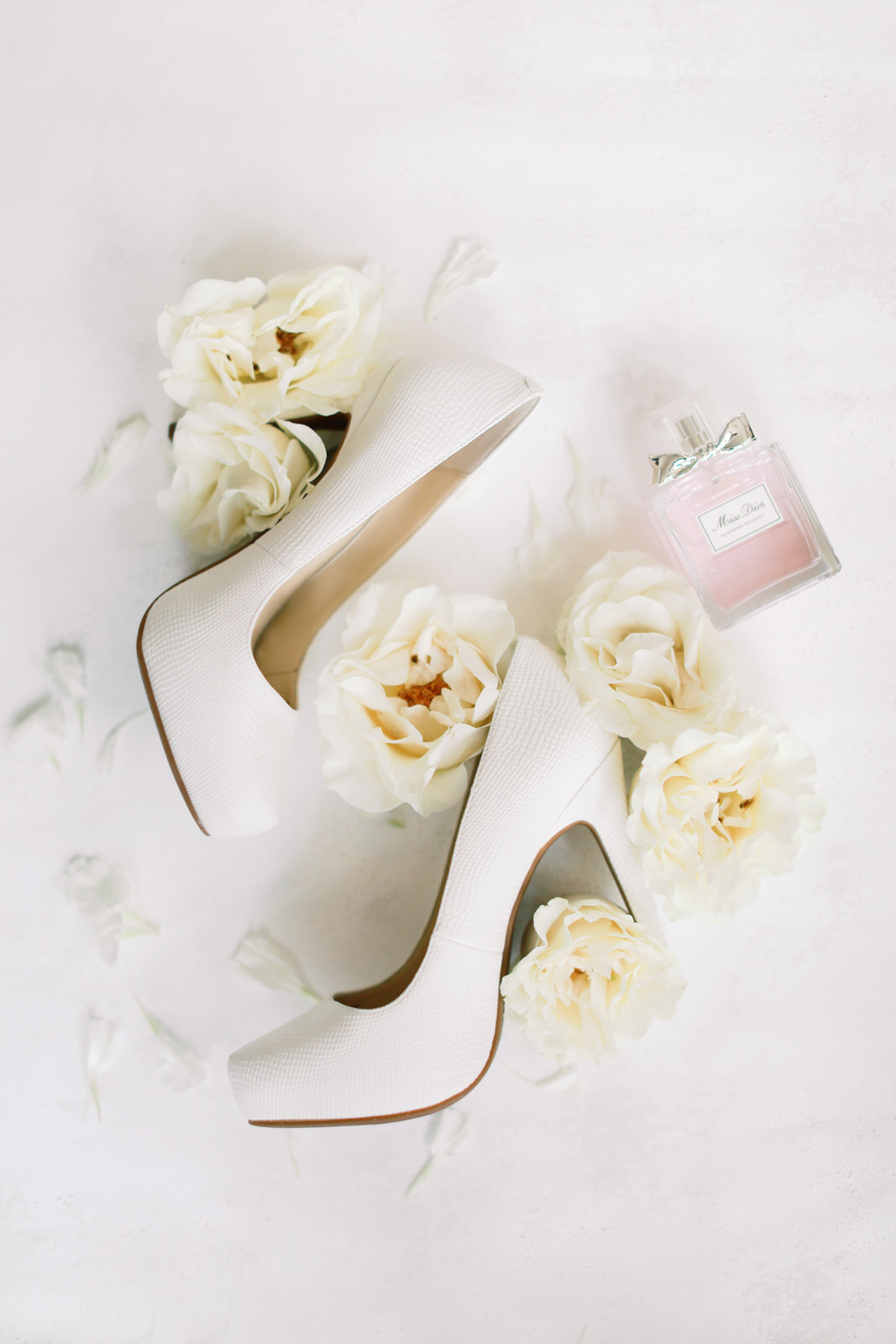 TELL US ABOUT FINDING YOUR WEDDING DRESS: We always envisioned our legal ceremony being classic modern, and Amsale's personal stylist service helped me execute that vision virtually! Their online services made it enjoyable and easy to try on styles at home.
DID YOU HAVE ANY DIY ELEMENTS? Yes – almost everything was DIY! My mom was instrumental in making this day happen. DIY cage veil, gluten and dairy free cake, flower arrangements and decorations, she did it all. My favourite DIY element was the pumpkin my mom used as a vase; my dad harvested this pumpkin from the pumpkins we had at our engagement party the year before. In addition, Nino's dad creates his own Wine and American Whiskey at GIA Distillery that we used for the cocktail hour and drinks (https://www.instagram.com/giadistillery/).
DESCRIBE YOUR WEDDING FLOWERS: My mom truly exceeded all expectations, we brought in a diverse array of whites and greens from our local wholesalers and farmer's market.

FAVOURITE DETAIL OF THE DAY: Everything about our caterers, GIA: Drink. Eat. Listen. It was so special that we were able to incorporate Nino's restaurant via their catering on our big day! From the custom Gin and Tonic Bar and mini plates of charcuterie to the 4-course dinner ending with branzino made in my parent's wood fire oven, we truly felt lavish.
WHAT ADVICE WOULD YOU GIVE OUT TO A COUPLE PLANNING THEIR WEDDING? Breathe and enjoy the process – everything will work out!
MOST MEMORABLE MOMENT? Spending time together alone after the ceremony with the very talented Lindley Battle – she made us feel like models, we were completely ourselves and she captured our precious moments. And, now being able to look at those gorgeous photos forever!
WHAT ASPECT OF THE WEDDING WAS THE MOST IMPORTANT TO YOU BOTH? Simply being around family, feeling so loved and being with each other.
ANY OTHER DETAILS THAT HELP TELL THE STORY OF YOUR DAY? Reschedule our original wedding plans, we wanted to keep our original wedding day special. The days leading up to our legal ceremony, the forecast called for rain due to a hurricane. The day ended up being was absolutely beautiful, the sky was blue and the whole process felt very seamless thanks to our incredible families and vendors. We tried to incorporate both of our cultures throughout the day. We made our entrance to the reception of just family and bridal party with traditional Persian music and my mom holding 'esfand' over our heads to ward off the 'evil eye' – this tradition has been passed down through generations of Zoroastrianism. During Dinner we incorporated Italian cuisine and music – and of course for dessert both Italian and Persian sweets.
TELL US A LITTLE ABOUT YOUR HONEYMOON: We did a mini-moon at a local resort, relaxed and continued to eat and drink.
IS THERE ANYTHING YOU WOULD CHANGE OR DO DIFFERENTLY? No, everything was absolutely beautiful, calm, enjoyable and we both felt very present throughout the day!
A huge thank you to North Carolina wedding photographer LINDLEY BATTLE for sharing this beautiful wedding with us. Lindley is a fine art film and digital hybrid photographer with a passion for soft romantic moments and timeless elegance. With over five years in business, Lindley has captured weddings and portraits across the US and Europe and been featured in countless publications. Shooting weddings with an emphasis on the special connection between the two newlyweds and on the meaningful details with which they've chosen to surround themselves on this unforgettable day, she lives for capturing the joy of this once in a lifetime day and giving her couples memories that will be passed down through the generations. You can see more of her portfolio in our vendor collective here.